— -- In every interview, Oprah Winfrey strives to have one reaction, "I've never thought of it that way."
She's walked away from many of her Super Soul Sunday interviews, featuring celebrity guests and influential thinkers, uttering that exact phrase. Now in her new book, "The Wisdom of Sundays: Life-changing Insights from Super Soul Conversations," Winfrey shares selections from those conversations that have inspired her most -- in hopes of encouraging others to live a fuller life.
"My intention with the book is to offer on every page an opportunity to find a way to be closer to yourself, closer to the heart that you believe, closer to the name you refer to God as being, closer to bigger, closer to a better life," Winfrey told ABC News. "To find a way because I believe that there are all kinds of avenues, different paths leading to the same goal and the highest goal is the truest expression of yourself as a human being."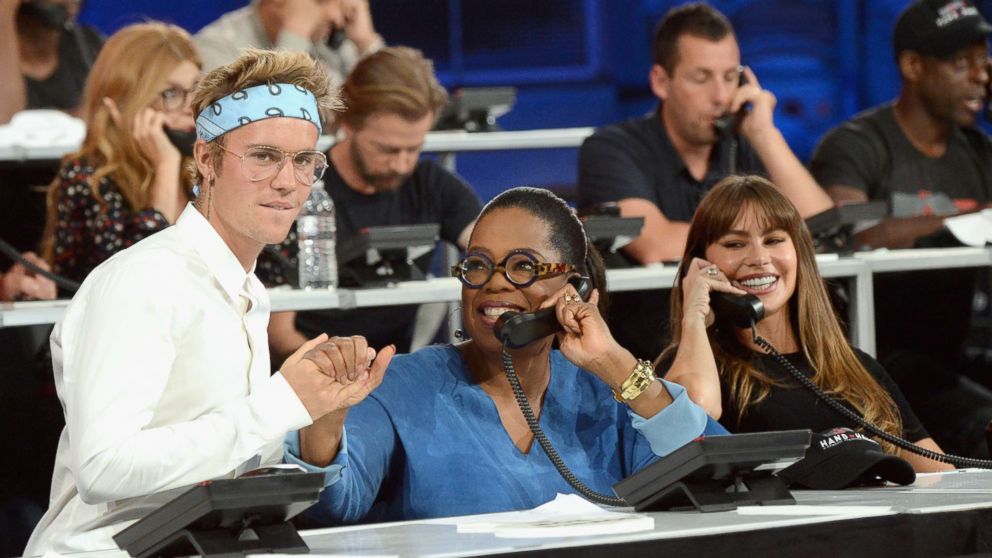 Winfrey also intentionally diversified who was featured in the book to give readers from different backgrounds a chance to connect. Influential speakers, writers and authors like Tony Robbins, Deepak Choprah, Shonda Rhimes, Arianna Huffington, and Elizabeth Lesser discuss spirituality, forgiveness, fulfillment and gratitude. The topics range, but the goal is simple, she says: "To understand why you're here and what you're to do while you're here on the planet."
"I start the day off with something that is spiritual that puts my mindset, my heart, my goals, in a space of purposeful meaningful living so you're just not bombarded by all the news, chaos and junk of the day," Winfrey said.
But spirituality takes work and order, Winfrey warned. "You have to be the designer of your life, if you're not willing to do that then you don't deserve the best life. If you're not willing to give yourself the time to spiritually feed and nourish your own soul then you don't deserve to live a purposeful soulful meaningful existence because it takes work. It takes support."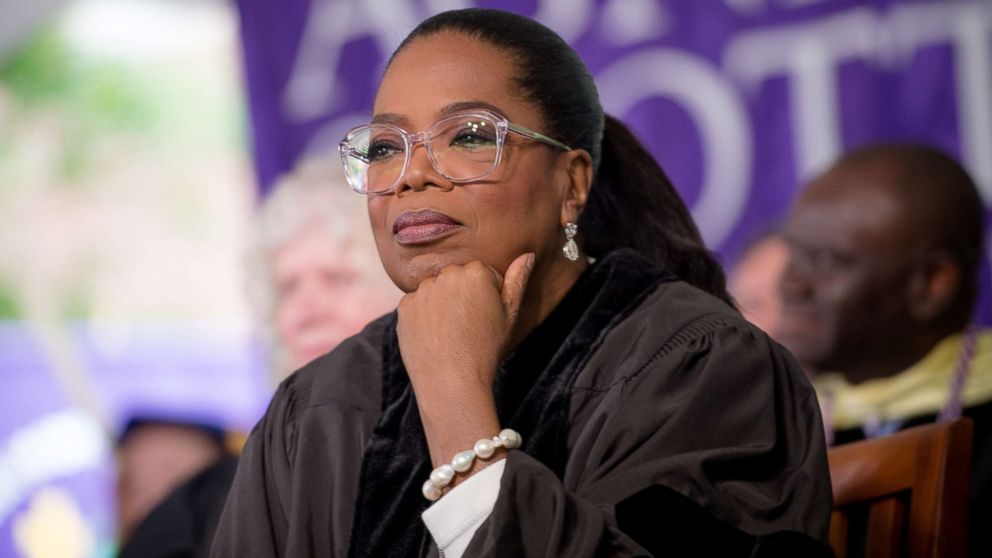 Winfrey also opened up about her own experiences with sexual harassment in light of the allegations against Harvey Weinstein by dozens of women, who have come forward in recent weeks, including Angelina Jolie, Gwyneth Paltrow and Mira Sorvino.
"I hid a lot of things ... just like all the women who are speaking up now, I knew that if I would have spoken up in 1976," Oprah recalled. "I was constantly sexually harassed but I knew to speak up in that moment I would have never worked again, not another day in television."
Despite what she was going through, she said she knew a few things for sure -- "trouble don't last always" and "I'm going to work my way through it."
"Now nobody has to do that," she added. Winfrey referred to the latest string of allegations of sexual assault against media moguls like Weinstein as a "watershed moment."
"It has opened the door ... and why has that happened? Because of Hollywood," she said. "It's Hollywood and all of these women that people have admired forever so if it can happen to them it means it can happen to a secretary in Omaha, it can happen to a teacher in Virginia, it can happen to people who are just working in a factory in Nebraska."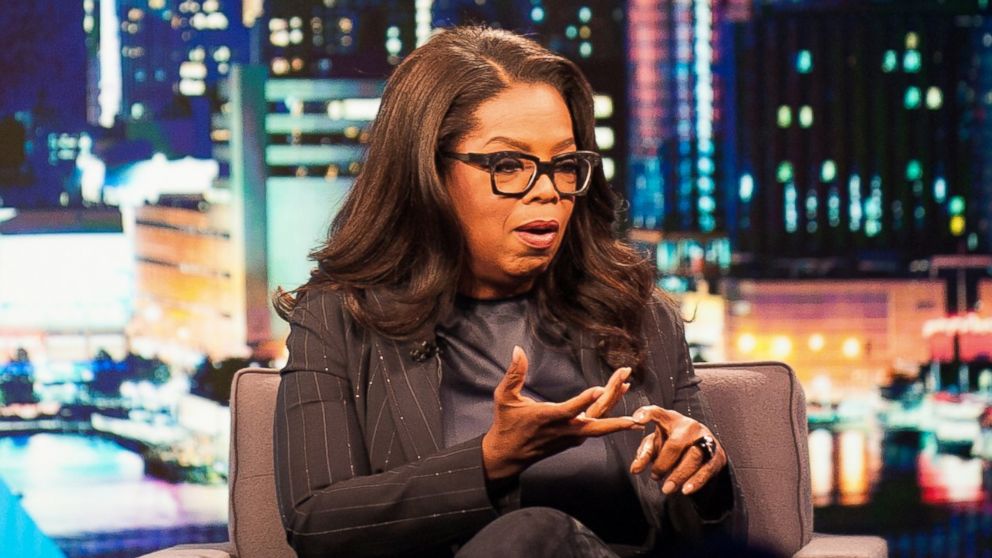 The recent news also brought back memories of when she opened up for the first time publicly about her own experiences with abuse. "It reminds actually of the early days of the Oprah Show when I first came out and talked about being sexually abused and I thought I was the only one and then there was a flood of other people who were willing to say 'Me Too' that's before we knew what a hashtag was," she said.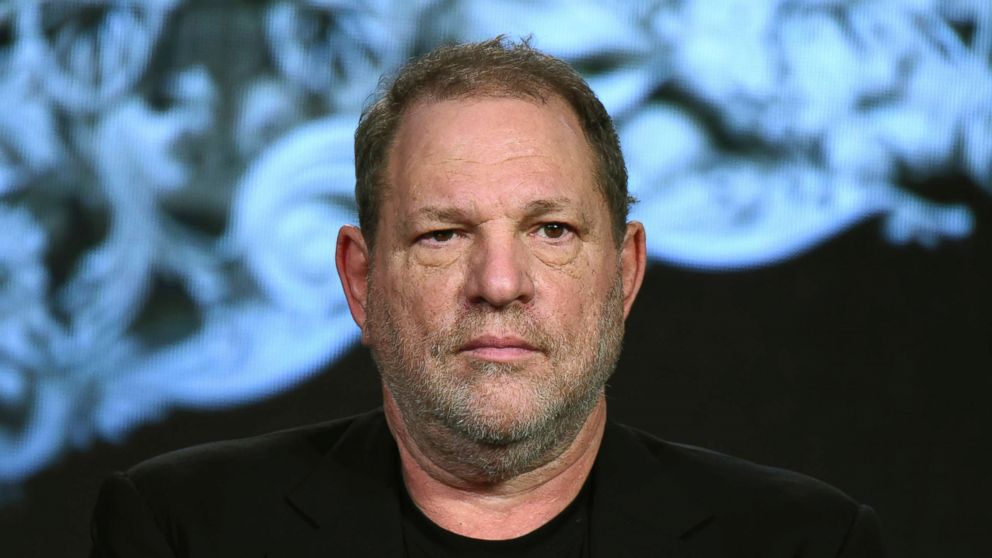 In response to the allegations, a spokesperson for Weinstein said, "Any allegations of non-consensual sex are unequivocally denied by Mr. Weinstein."
"Mr. Weinstein has further confirmed that there were never any acts of retaliation against any women for refusing his advances. Mr. Weinstein obviously can't speak to anonymous allegations, but with respect to any women who have made allegations on the record, Mr. Weinstein believes that all of these relationships were consensual," according to the full statement from Weinstein's spokesperson. "Mr. Weinstein has begun counseling, has listened to the community and is pursuing a better path. Mr. Weinstein is hoping that, if he makes enough progress, he will be given a second chance."
Weinstein was terminated a week ago Sunday by the board of The Weinstein Company, which was ratified by the board yesterday, and was expelled by the Academy of Motion Picture Arts and Sciences this past weekend.
ABC News' Angela Williams and Michael Rothman contributed to this report.