— -- During movie awards season, a lot of attention is given to the Oscar-nominated actors and directors.
But what about the nominees whose job responsibilities aren't quite so visible to the average movie-goer?
For a new series called "Behind the Lens," ABC News got to know the people who were recognized for work behind the camera.
The score of a major motion picture is something that is always present, but unlike special effects, the impact isn't always so apparent. Movie-goers may be unaware of how crucial the scores are in conveying the emotion of movies like "Moonlight" just as much as they are for musicals like "La La Land."
ABC News spoke to the composers from both Oscar-Nominated films and found out that while Nicholas Britell ("Moonlight") and Justin Hurwitz's ("La La Land") processes for adding music to their respective movies may have been different in so many ways, the controlled chaos of their craft reveals many similarities in creating a score that will stand the test of time.
Britell and Hurwitz, who have collaborated in the past, both agreed that finding the right music can be an exploration, and that a solid connection with the film's director is crucial, even when the techniques and timing for each and every movie is vastly different.
Collaboration is key
Both Hurwitz and Britell said they believe working closely with the director comes first.
Britell said he read the script for "Moonlight" and "was just blown away by it. I thought it was one of the most beautiful things I've ever read." So, he made efforts to meet Barry Jenkins, the driving force behind the project.
"We got coffee in downtown Los Angeles, ended up having a couple glasses of wine and just talking about music, film, life, everything," he said. "Barry is so amazing. Right away we felt we had a similar perspective on what the musical possibilities were with this film. It's really a people industry, you get to make artistic projects together. The figuring out of music for a film is such a close collaboration."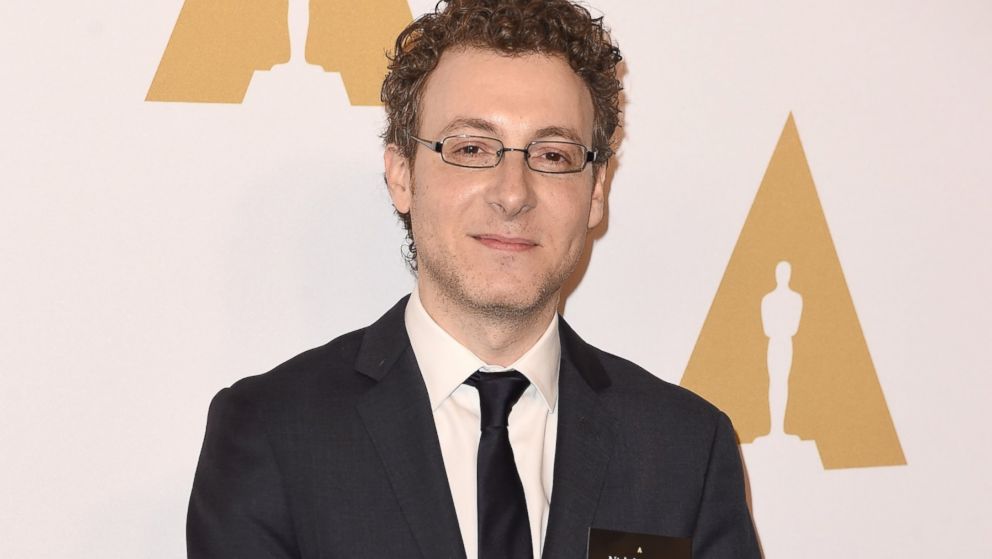 In fact, Britell and Jenkins would become more than director and composer on "Moonlight," they forged a strong friendship.
"He was so excited to take the time to work with me," he added. "Early on, I said the best way to do this was just spend a lot of time in the studio and explore things together. He would fly from L.A. to New York and we'd spend days on end here in Manhattan, where we'd order Shake Shack, try ideas. It was an unforgettable experience."
The same can be said of Hurwitz and his partner on "La La Land," Damien Chazelle, who is the only director he's scored a film for in his career thus far and for good reason -- they were college roommates.
After the duo worked on a film while at Harvard titled "Guy and Madeline on a Park Bench," an executive suggested they make a "bigger" musical to follow up their early success. They spent years working on it, but things stalled.
Then a little movie called "Whiplash" resulted in three Oscar wins and "La La Land" was finally able to get a studio's attention. Hurwitz said working with his friend and collaborator not only makes the process "better," but also very honest.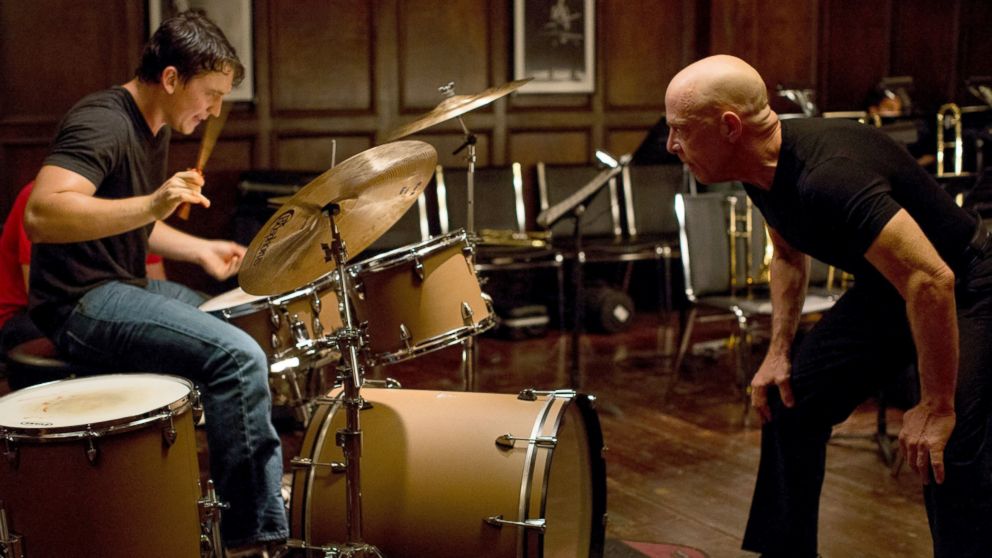 "We just have such a familiarity with each other and each other's work, and a real appreciation for what the other person does," he said. "We tell each other when we don't like something and tell each other when we do like something. When I do something Damien doesn't like, he just says, 'I hate that' or 'That's terrible.' When he loves something, he couldn't be more explicit about that. I'm the same way. ... He pushes me to do my best work and I have so much faith in him."
There's no set time frame
Hurwitz knows this about as well as anyone, working on two very different, yet acclaimed films in "Whiplash" and "La La Land."
"'Whiplash' was a very fast run-and-gun process," he said. "'La La Land,' we worked on for about a year leading up to the shoots and I was on set for all of it, which I wasn't for 'Whiplash.' Then, I scored it for eight months in post-production. The whole process was about two and a half years for 'La La Land.' 'Whiplash' was a few weeks in pre-production to figure out the jazz and a few weeks scoring it."
For "La La Land," Hurwitz actually had an office next to the editing room and didn't use "temp music," which most films employ early on.
"Temp music is music from older movies or classical music that they later replace with the original score. It didn't feel like we could do that on this movie," Hurwitz said. "All day, every day as [editor Tom Cross] was cutting scenes, I was giving them score cues. Then they were adjusting the scenes to fit the score. So, the picture and the score were evolving together, which is unusual."
"I did not sleep very much in the weeks leading up to the score date," he said. "There was stuff changing and I had to re-orchestrate, re-orchestrate, re-orchestrate."
On "Whiplash," it was literally weeks to make the "intense, manic" movie starring Miles Teller and J. K. Simmons, which Hurwitz said fit the tone of the script.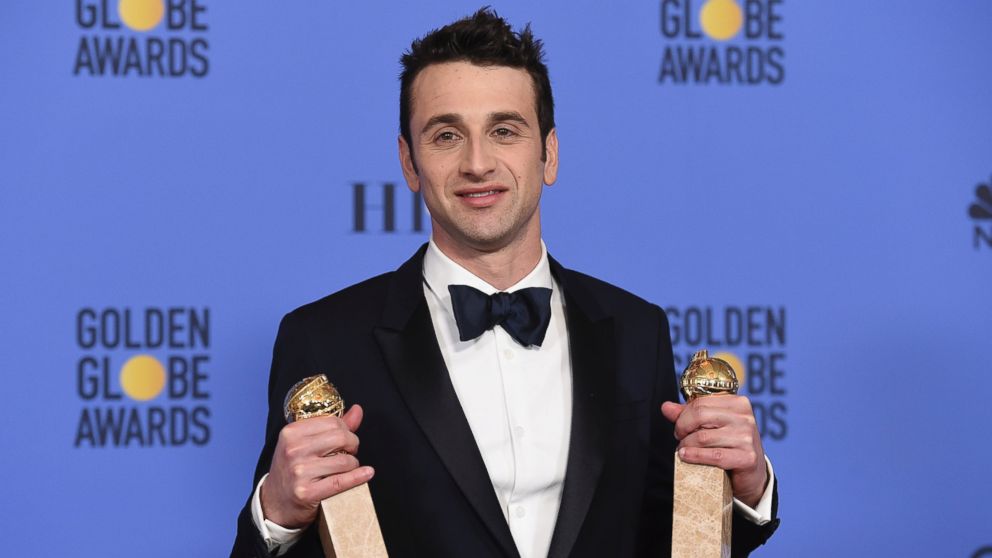 "It was shot in 19 days. The frantic pace which we made this movie is evident in the finished film in a good way," he said. "Whereas 'La La Land' is just a more elegant movie. You can feel how much care was put into every shot, every camera movie, every moment of the orchestration. They are very different and that's alright."
Britell couldn't agree more, saying the time to make a finished score depends on "when you got involved."
"On 'Moonlight,' I had the amazing opportunity to get in at the script stage," he said. "That's so exciting, you get to work on a film for a little longer, you get to live with it for a little bit longer. With other films, you come in later in the process, and it's a short period of time."
He continued, "I guess, on average, I take four to five months, ideally," though shorter projects can be just two months.
The techniques -- new and vintage
Hurwitz said he purposely avoided over-producing the vocals on "La La Land" to give it that "vintage," throwback feel of a classic musical.
"Their voices sound like normal people. Damien's vision for this movie was always that it would have musical numbers that are fantastical but it would for the most part take place in the real world," he said of having Ryan Gosling and Emma Stone singing the key numbers.
"It couldn't feel like a music track turned on. It couldn't feel glossy," he said. "Ryan and Emma have those kinds of voices. Emma's voice has this lovely breathiness to it and Ryan's has this great gravel to it."
Additionally, no compression or other techniques were used that usually make vocals pop.
"We wanted it to feel like the singer is in the actual space that's involved, not recording," he said. "Basically placing the vocals in the space they were meant to take place in; outside or in a room, the audition room, etc. ... Not to mention the songs that were actually recorded live ['Audition' and 'City of Stars']."
The crew also recorded the orchestra in a vintage way that would lead to more energy and spontaneity.
"Sometimes a more modern technique is to record elements of the orchestra separately -- the strings, the brass, the winds, percussion -- it's called striping. We did not do that. We wanted that old-school feel. A ton of musicians in one room playing together," he said. "When you put a bunch of people in a room making music together, they are feeding off each other. There's just a humanity to it that I think you miss when you multi-track."
Britell went a different way and actually got to experiment with new concepts taken from a type of music "Moonlight" director Barry Jenkins loves -- southern hip-hop.
"Early on when I read the script, I had this feeling of the poetry," he said. "It felt like a poem, so beautiful, tender, sensitive. I was trying to channel that idea. What is the musical sound of poetry? One of the first pieces I sent to Barry was this pieces I called 'Piano and Violin Poem.' I played it for Barry and he loved it, that actually is Little's theme [the main character in the film as a child]."
"From there, Barry told me of his love of chopped and screwed music, which is a genre of southern hip-hop," he said. "You take tracks and slow them down. When you slow them down, the music goes down and you get this pitch that's deep and rich, it's fascinating. When you slow audio down, you stretch out the notes with the music, the tones change, I was really excited by that process of audio experimentation."
So, after writing and fully recording the music, the duo chopped and screwed Britell's original recordings.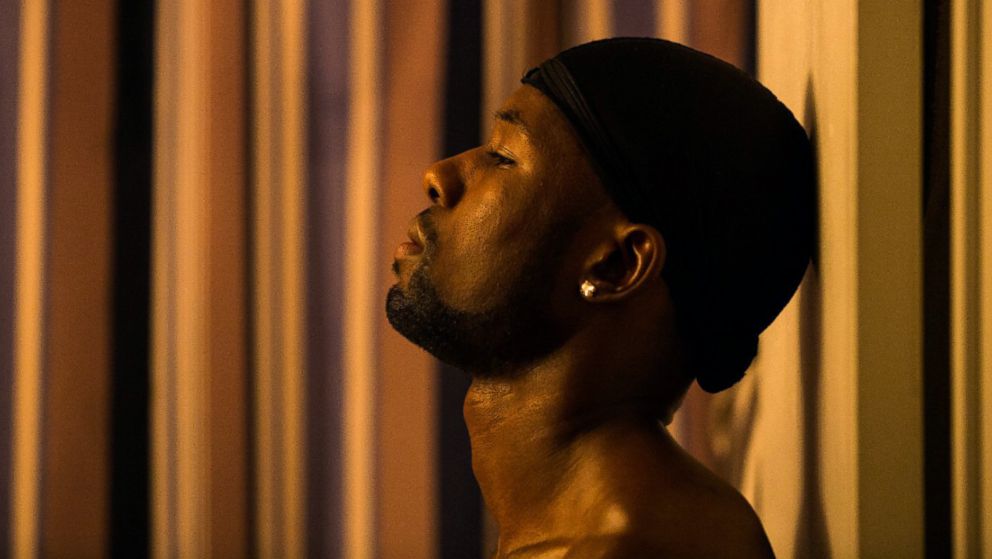 "There was this question of how do you maintain a cohesion across the chapters, it's Little, then it's Chiron, then Black. They are the same person, just at different moments in his life. ... Chiron's theme is Little's theme but pitched down, a bit deeper, I literally took the recording of Little's theme in chapter 1 and bent it down," he said.
This continued for chapter 3, with the adult Chiron that now went by the nickname Black.
"The same musical idea is present, but with Black, you hear it when Kevin and Black are going home at the end. I scored it for an ensemble of cellos, recorded the cellos in the key of D major ... then I chopped and screwed it. It's pitched down. It's actually a sound cellos can't play," Britell explained. "Barry likes to say there's this extra kind of rumble, that you normally don't hear cause instruments cant play in the range."
What's next
Things get even more interesting and unique for Britell in his next project. He just finished scoring "Battle of the Sexes," a retelling of the 1973 tennis match between Bobby Riggs and Billie Jean King, starring Steve Carell and Emma Stone.
Unlike "Moonlight," he used a full orchestra, 79 band members in total.
"There's no obvious answers when approaching a film. I'm newly amazed at the rang of possibilities to explore each time," he said. "You wonder, you really think about possibilities, you try things out. It's a journey. ... Maybe it's discovering there's a scene that should have music at all. In 'Moonlight,' there are a lot of places where we kept it silent, where the world are the characters ... silence. That's the score."
For Hurwitz, he is set to score Chazelle's next film, "First Man," starring Gosling again, about the life of astronaut Neil Armstrong.
"But he doesn't know when he's shooting that," he said. "He's figuring that out. Looks like it's not gonna shoot until the fall. I haven't worked with any other directors yet and I'm open to it, but I'm very cautious about it. It would have to be a very special, a situation that felt right and I'm not sure that situation will necessarily come along."