Oscars 2016: Sylvester Stallone, From 'Rocky' to 'Creed'
Follow the 2016 Oscar nominee's career from upstart to icon.
February 25, 2016, 5:33 AM
— -- In the mid-1970's, a character actor named Sylvester Stallone was having very little, if any success in the industry. Even after more than a dozen credits to his name from 1970 to 1975, his initial roles included an uncredited wedding guest, a man in the crowd and a subway thug.
In fact, Stallone had just about $100 in his bank, could barely pay rent, was living in a cheap hotel room and had to sell his dog because he couldn't afford to feed it.
Then came "Rocky," a movie he wrote himself in just three days. Studios were immediately interested in the script, but they didn't want Stallone in the title role. He simply refused. Though he could barely make ends meet at the time, he would not sell the script unless he was "Rocky."
Now, Sylvester Stallone IS "Rocky."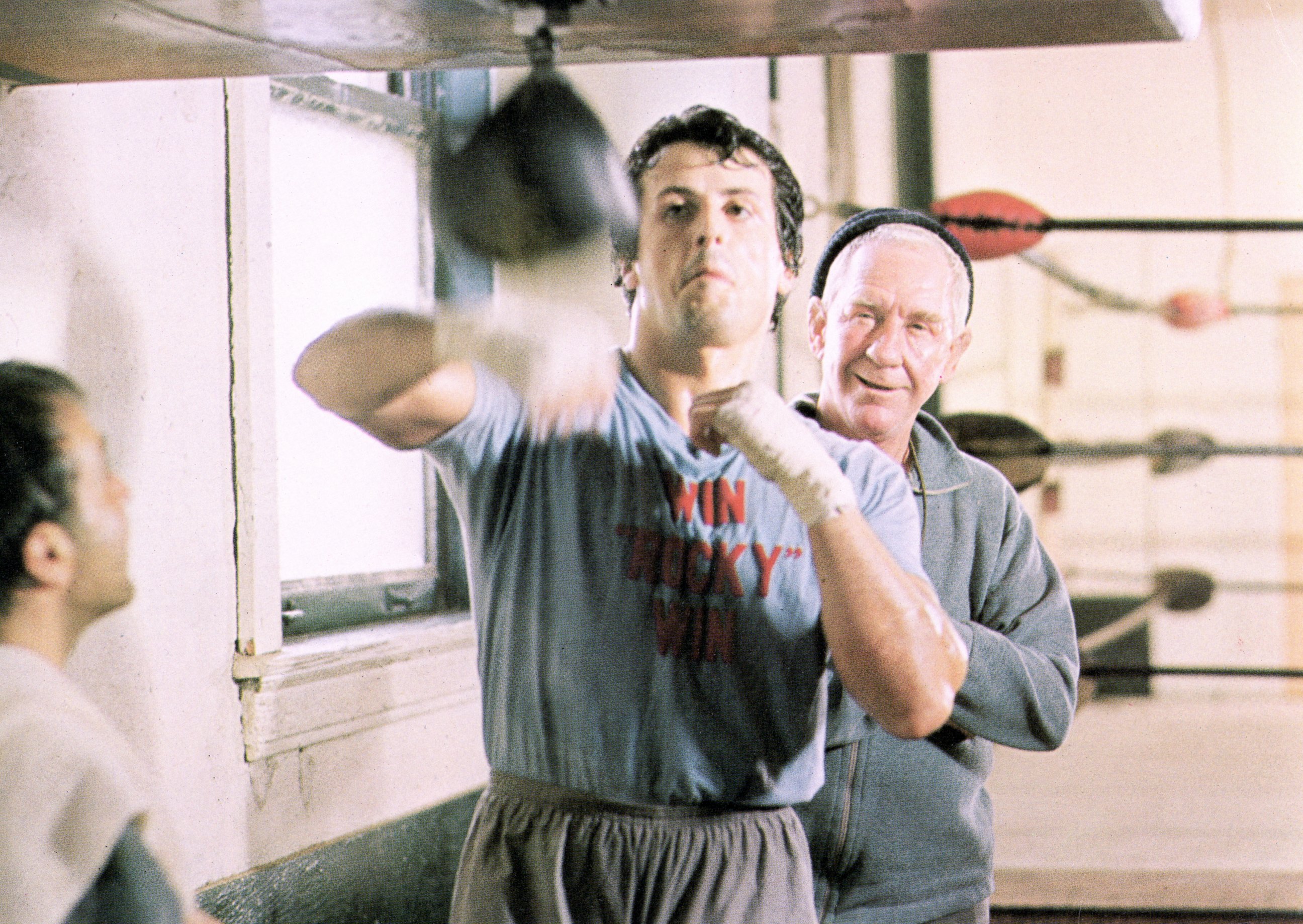 "There are certain parallels. Rocky had drive, and intelligence, and the talent to be a fighter, but nobody noticed him," Stallone told the New York Times in 1976, just after the release of "Rocky." "Then when opportunity knocked, everybody said, 'Hey, there's Rocky, he's good.' That's what happened to me. The fact that we both went the distance when we were finally given the opportunity, that's the main parallel."
Stallone added in the candid interview, "It's funny, there's a great herd of people who were holding back compliments for years that are now coming forth and saying, 'I like you.' It happened to Rocky, too. I feel like saying to them, 'Where were you when I was living in Hotel Barf, eating hot and cold running disease?'"
In 1976, Stallone was 30 years old and admitted that he was "totally unmarketable." That instantly changed. Almost 40 years later, Stallone, now 69, is enjoying a similar resurgence that is parallel to the success he enjoyed post "Rocky."
After winning a Golden Globe in January for once again playing the "Italian Stallion" in "Creed," he emotionally said, "I want to thank my imaginary friend Rocky Balboa for being the best friend I ever had."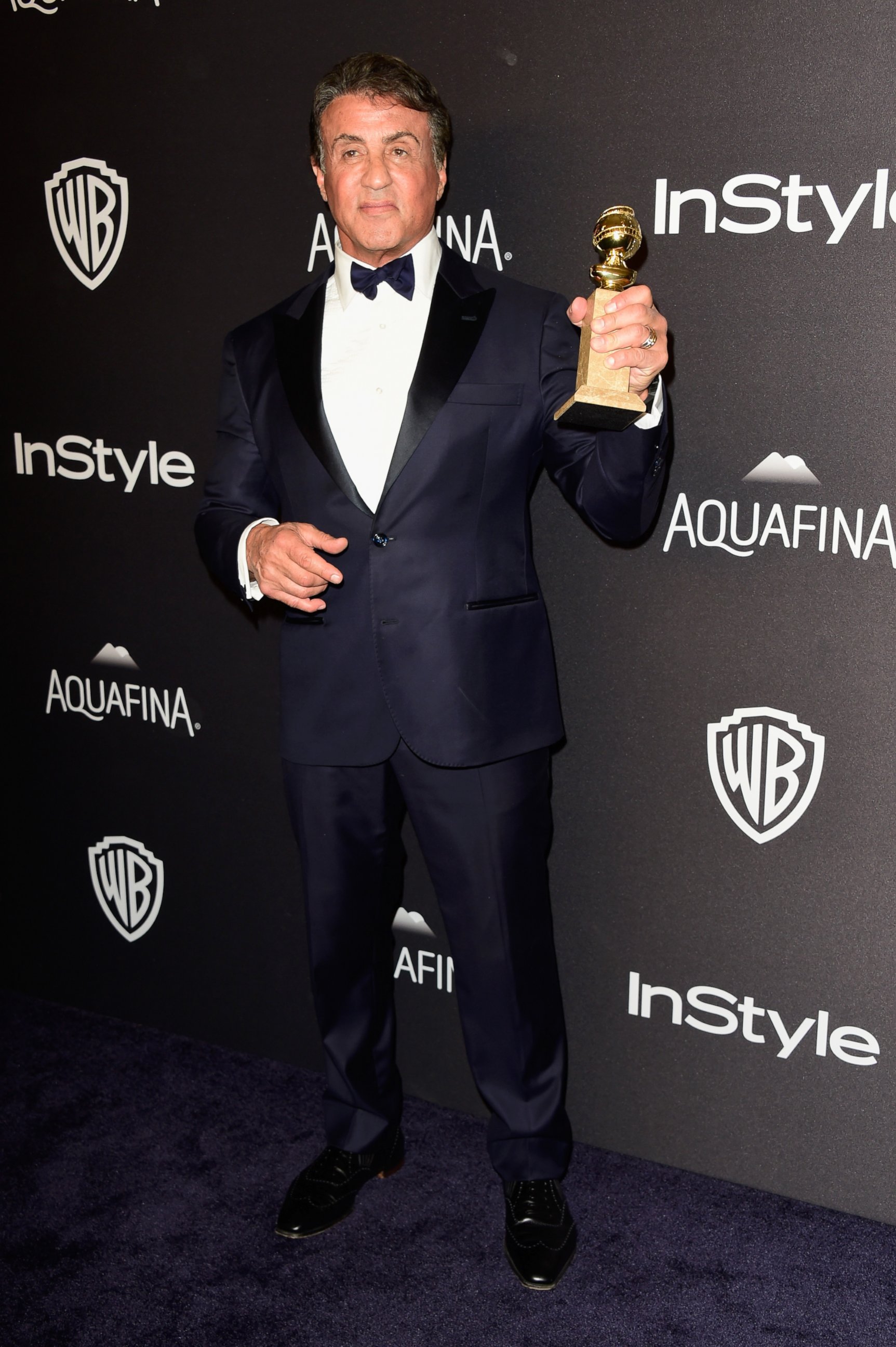 But what about the four decades between that first fight with Apollo Creed to training the late champ's son in last year's acclaimed spin-off? Stallone is now a front-runner to win his first Oscar for Best Supporting Actor in "Creed." If he wins, he'll beat other A-listers like Christian Bale, Tom Hardy and Mark Ruffalo. It's a comeback story straight out of the pages of one of his classic scripts, only this is real life now.
'Over The Top'
Following "Rocky's" win for Best Picture in 1977, Stallone was a made man in Hollywood. He directed his first film "Paradise Alley" in 1978, then the next two "Rocky" films in 1979 and 1982. Also in '82, a new character arose -- John Rambo.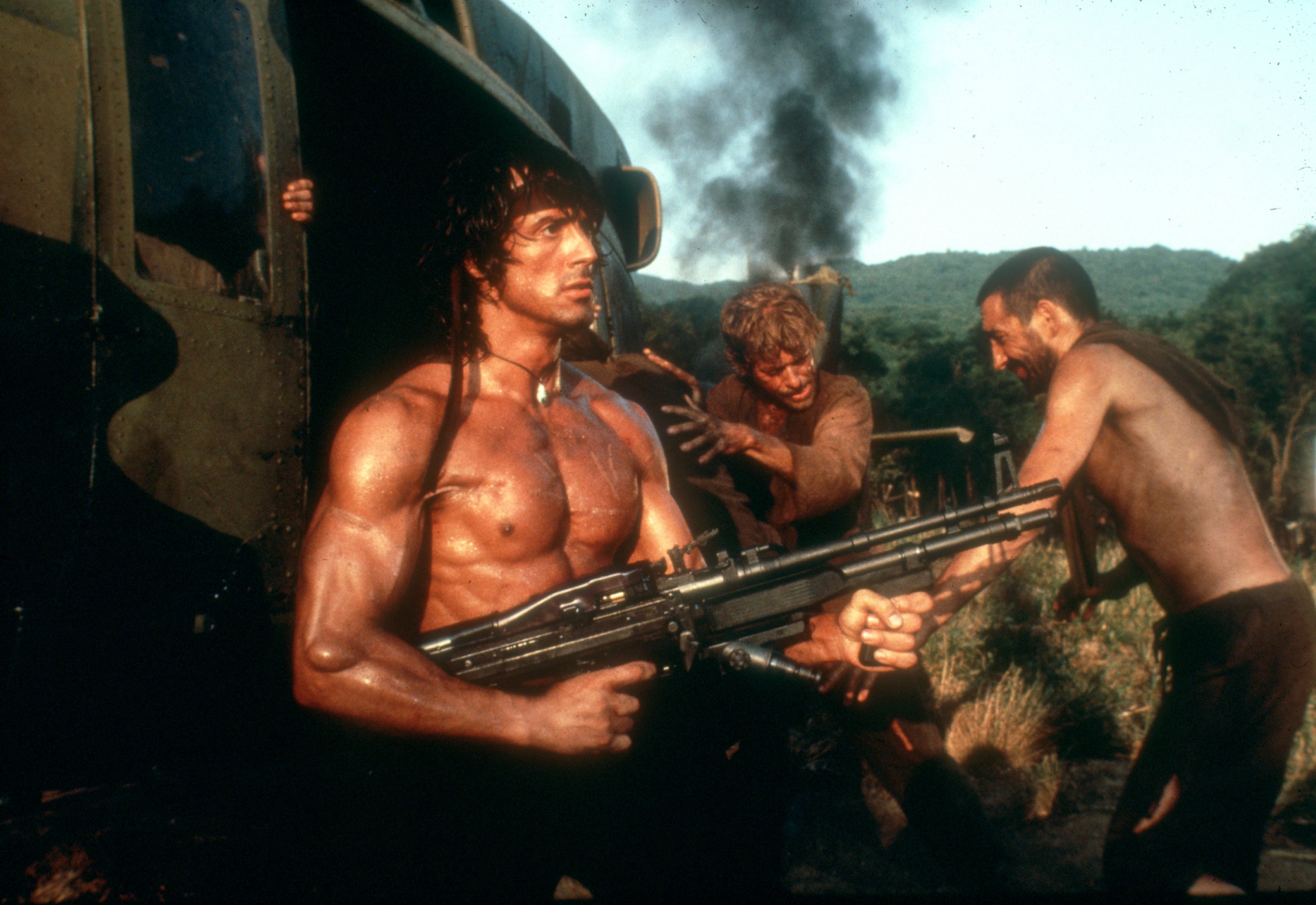 In "First Blood," Stallone played a former Green Beret and a Vietnam vet forced to use his killer instincts to survive against an overzealous police force. Rambo says "It wasn't my war," but he did what he had to in order to survive it, before suffering a breakdown when returning home.
Rambo was yet another side to Stallone, who had already built his name around "Rocky."
"We were basically breaking a little bit of new ground. It was the first time I think that we had this kind of super soldier, now declare war with high tech weapons on his own country," Stallone said in a 2002 DVD documentary "Drawing First Blood" for the 20th anniversary of the film. "We've seen renegades this and renegades that ... but not to this degree."
That "new ground" resulted in more than $125 million worldwide gross off of a $15 million budget. This one-two punch was enough to catapult Stallone into the Hollywood elite.
"First Blood Part II" hit theaters in 1985 and "Rocky IV" that same year. Then "Cobra" in 1986. Simply put, in just a decade since the first "Rocky," Stallone was the biggest action star on the planet.
"I was lucky enough to come along at a time when there was an opportunity, a vacancy for that kind of hero," he recently told Deadline about his meteoric rise. "There was an opening for this isolated human being, the loner who puts honor first. I wasn't even aware of it, but when I go back and think about it, a lot of people that could identify with being isolated or ostracized or unappreciated by either their families or their government."
In an interview a few years later with Barbara Walters, Stallone was still surprised that people weren't aware of his intellect and that he wrote a lot of his own scripts. Walters was also surprised at how brilliant and versatile the actor was off-screen.
But Walters also brought up a fact that movies outside "Rocky" and "Rambo," like an "Over the Top," in 1997, may not have done as well financially as expected from a star of his caliber.
"The audience is very astute," he explained. "I suppose in a way, I have to be realistic. It is something that I find galling, because I'd like to go out and play Puccini ... I accept it, it doesn't mean I enjoy it."
Stallone was still a huge star, but with other actors like Arnold Schwarzenegger finding success outside of action in films like "Kindergarten Cop," he would have to experiment in comedy, as well. The only question was would he find his niche in the genre.
Stop! Or My Mom Will Shoot!
It was the realization Stallone admitted in the Walters interview that only cemented itself further in the early 1990's with films like "Stop! Or My Mom Will Shoot!" which only grossed $28 million domestically and then "Cliffhanger," which grossed $84 million but cost $70 million to make. He also made a fifth "Rocky" that was panned by critics and only made $119 million.
In the decade, Stallone flirted with the formula that made him an icon, starring in movies like "Demolition Man," earning well over $150 million, but there was also "Judge Dredd" and "Cop Land."
In 2001, Stallone played a washed-up racer in "Driven" opposite another legend, Burt Reynolds (who on a side note was one of the names studios wanted for the original "Rocky"), but that film earned just $54 million worldwide, losing more than $40 million. The icon had veered away from the formula that made him bankable and was starting to suffer a bit for it.
Stallone would later add that at the height of his fame, some movies just weren't available to him because he was so pigeonholed as "Rocky."
"I would see these great roles, for example, 'Man on Fire,' which would be a combination of acting and drama. Denzel did a great job on that one. Or 'Collateral,' where you see this fusion between action and drama, and melodrama, but where you're not completely abandoning one genre for another, you are just bringing them all together. 'Heat' was another like that. I would have loved to have been in all of these films," he told Deadline.
So, in 2006, Stallone decided to say goodbye to his "best friend" when he filmed "Rocky Balboa." Stallone even admitted he got flack at home for making another "Rocky" and that his wife Jenifer Flavin wasn't happy about his return to the ring. She even mentioned that the film might "bomb."
"She was borderline hysterical ... I said, 'It couldn't be worse that "Stop! Or My Mom Will Shoot!"" he told the Hollywood Buzz in Australia in 2006. "I know what bombing is all about." The movie grossed $155 worldwide off a $24 million budget.
He was so sure it was his very last "Rocky," that his goodbye in the final fight scene, with thousands of cheering fans and extras in attendance, felt much like a real goodbye and the emotion showed in the film.
"When Rocky waves goodbye, that was a goodbye to the audience and a thank you. I just thought, 'Finally,'" Stallone told Deadline of that last shot.
Not 'Expendable' Anymore
By 2010, Stallone had not only said adios to Rocky, he had filmed his final Rambo in 2008. But something amazing also happened that year.
True to the creative genius that is textbook "Sly," he decided to cash in on his past fame, along with a slew of former action stars. "The Expendables" opened in August and would earn more than $274 million worldwide, with the likes of Dolph Lundgren, Eric Roberts, Mickey Rourke and Arnold Schwarzenegger -- all stars that had given up or were toward the end of their action careers.
And the best part? Stallone wrote and directed the film. The "Stallion" was back. He was more than back.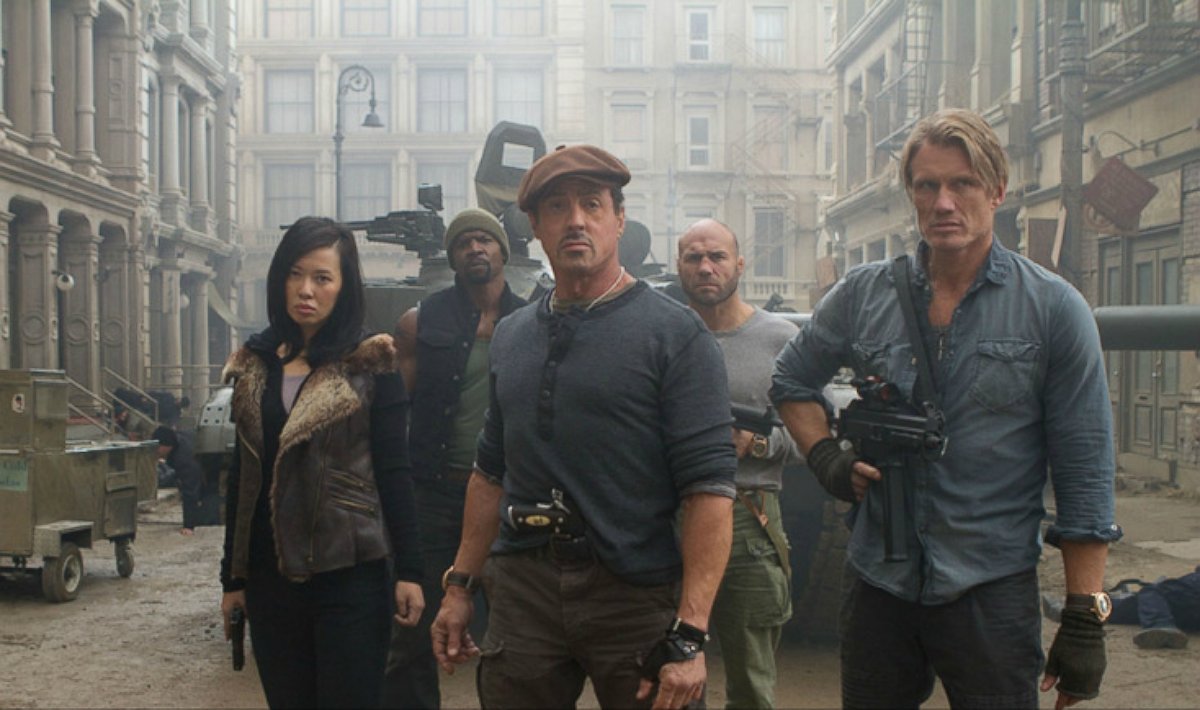 "Everyone of those guys are tough. ... I thought if I could combine all those different worlds together, they might come up with something interesting," he told ABC News' "Good Morning America" after the film was released. "I've made the mistake of going full out. This time, take a little breather, get to know the characters and enjoy the ride."
Stallone added that he had learned lessons in "humility" and "focus" and how he learned over time that "family" comes first.
"This time around, I think I got it right," he said.
Boy, was he right.
"Expendables 2" came out two years later and would top $300 million in total sales. With a few movies peppered in, that brings us to 2015's "Creed," maybe the actor's finest, most complicated work yet. At first, Sly didn't want to reprise his famed character. He had already done his last "Rocky" movie, so when director Ryan Coogler came to the legend with the idea, it took some convincing.
"It's a character that I love and never thought I'd play again. I didn't think it would resonate like it did, especially with a newer generation," Stallone told Variety this year, adding it was his toughest "Rocky" movie to make.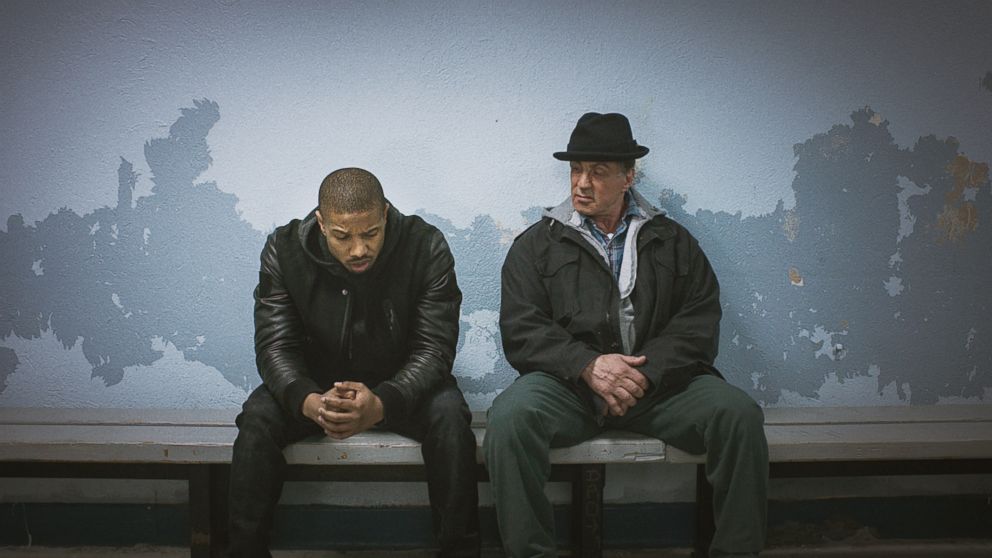 Stallone said it took Coogler two years to convince him to make this movie, but after seeing the success of Coogler's "Fruitvale Station" and how "Creed" was all mainly about the director's love for "Rocky," Stallone finally agreed.
"This journey that 'Rocky' takes, it was presented by a man in his late 20's [Coogler]," Stallone gushed to "GMA." "Who just became fixated on extended the story, but also bringing in a new character Creed. ... This fella is speaking about the problems and issues younger people face today."
In fact, Stallone admits "Creed" has changed his life, and while everything may have come full circle, the actor is back where he belongs 40 years after his first go as the boxer who inspired a nation. After taking a metaphoric beating in films that may not have the cache of a "Creed," Rocky may have been down but never out. Now, the 69-year-old is getting that second wind that we all know he has in him.
A Critic's Choice, Golden Globe and possibly an Oscar later this week.
Yo, Adrian! Cue the music.
Get real-time updates as this story unfolds. To start, just "star" this story in ABC News' phone app. Download ABC News for iPhone here or ABC News for Android here.