— -- The Academy Award for best adapted screenplay went to Barry Jenkins and Tarell Alvin McCraney of "Moonlight." In his acceptance speech, Jenkins, who directed the film, voiced his support for people who do not feel "reflected."
"All you people who feel like there's no mirror for you, that your life is not reflected, the academy has your back, the ACLU has your back, we have your back, and for the next four years we will not leave you alone and we will not forget you," Jenkins said.
"Moonlight" pulled in eight Oscar nods, including best picture, best supporting actress and best director. The film ultimately won the award for best adapted screenplay. The film's star, Mahershala Ali, received the Oscar for best supporting actor.
Jenkins told ABC News last month that all the critical success "just means someone else who was maybe on the fence about watching [the film] or heard about it is more likely now to go see it."
The film, starring Mahershala Ali and Naomie Harris, is a different coming-of-age story. It chronicles the life of Chiron, a young black man, as he grows from a boy to an adult while dealing with his sexuality, his mother's drug addiction and the rough streets of his Miami neighborhood.
There's more to Jenkins' resume than just this film. Jenkins, 37, has been writing and directing since the early 2000s.
Here's everything you need to know about the Oscar winner.
1. Drawing inspiration from his past
Like the characters in his acclaimed movie, Jenkins went to high school in Miami. He's a graduate of Florida State University.
The film is based on a 2003 play by Tarell McCraney. When it was given to Jenkins, he "felt like I had been passed this baton," he told ABC's "Popcorn With Peter Travers" last month.
"When I read Tarell's piece, I saw so much in myself," he said. "Of course, the character played by Naomie Harris [the boy's mother] ... is addicted to crack cocaine, and both my mom and Tarell's mom were addicted to crack cocaine. Tarell and I grew up blocks from one another. It's quite likely his mom and my mom used drugs together."
He admitted that directing Harris in the role was "painful."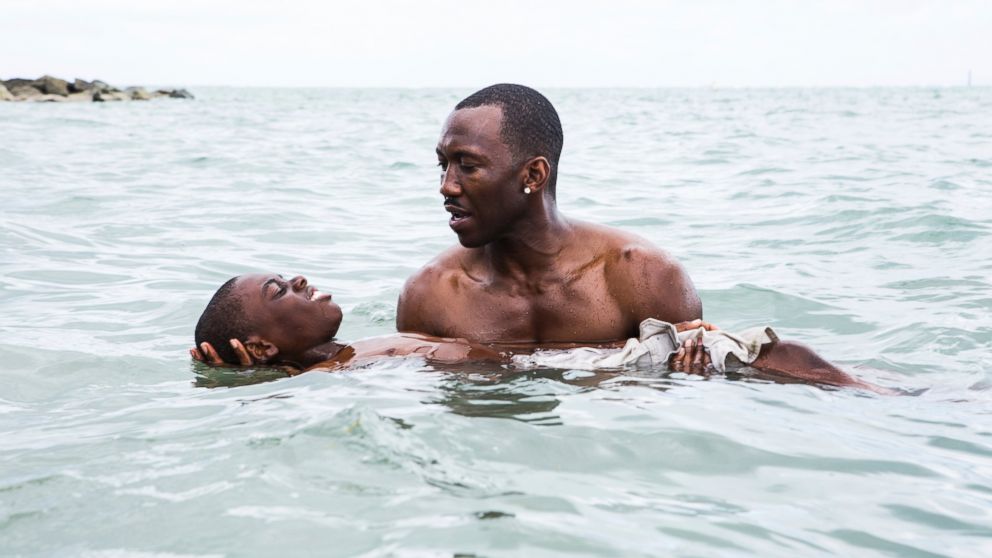 2. He's not affected by the instant fame
When asked how he's been affected by all the positive press for "Moonlight," Jenkins told Travers, "Not much."
"I went through this process once before, at a much lower level," he said, referring to his previous film "Medicine for Melancholy," which came out in 2008 and was up for numerous lower-profile honors, including the Gotham and Independent Spirit awards. "I became aware of what it could be like if you read your own press."
With "Moonlight," he decided before it came out that he was proud of the project and wouldn't let positive or negative press affect him. If he had not steeled himself beforehand, all the acclaim may have been overwhelming, he admitted.
3. An audience of two
Jenkins said he didn't make "Moonlight" with large audiences in mind. The film was intended to relate his and McCraney's experiences.
"Just trying to drill down and get that right," he told Travers. "If you create something that's distinct and unique, you get a genuine, visceral reaction out of the person receiving it."
So while not everyone has had experiences like the characters', people can still see themselves in the film.
"It starts at our feet, and you can see how that relates to your feet," he said. "It becomes about the person receiving the work."
Because the film is so personal for him, Jenkins has watched it with an audience only once.
"The actors do such an amazing job ... I'm not watching the movie. I'm watching elements of my life," he said.
4. 'The most of myself'
The scene in the third act when the adult Chiron, played by Trevante Rhodes, visits his mother, played by Harris, at a rehab center is the toughest for Jenkins. That's where he put "the most of myself" into the film, he said.
"But there's this wonderful thing that happened, where Naomie and Trevante took that and took it a step further. They are re-enacting things that maybe I wish had happened or things that I wish I remembered better or I wish had gone better," he added. "It's wrenching ... It's very true and very raw."
Jenkins added that his mother hasn't seen the movie yet but his sister has.
"My mom is working her way up to watching the film," he said.
5. What's next
According to Deadline, one of Jenkins' next projects will be adapting a novel focusing on the iconic Underground Railroad, possibly as a limited series.
Inspired by the book "The Underground Railroad," the project will focus on a slave named Cora and her journey to seek freedom.
Also, he directed an episode of "Dear White People," a new series hitting Netflix this year.