— -- The 89th Academy Awards show took a shocking turn on Sunday night when presenters Faye Dunaway and Warren Beatty mistakenly announced the winner for best picture.
Beatty said the best picture was Hollywood musical film "La La Land" when it fact it was the coming-of-age story "Moonlight."
After the mix-up was corrected, the actor stepped in and explained how it happened.
"I opened the envelope and it said Emma Stone, "La La Land." That's why I took such a long look at Faye ... I wasn't trying to be funny. This is Moonlight the best picture," he clarified.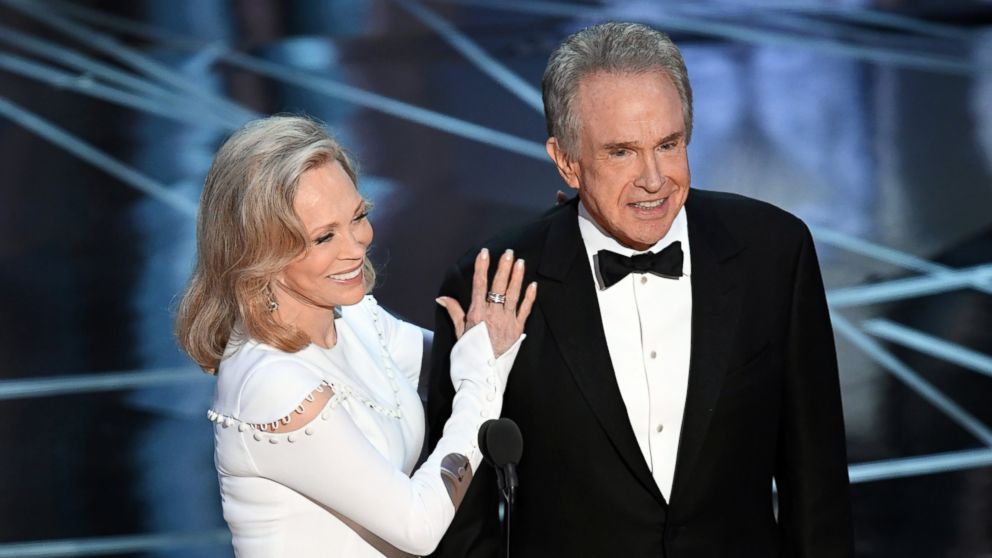 Aside from that moment, there were many firsts at the 2017 Oscars. Not only did Emma Stone and Viola Davis nab their first Oscars, "La La Land" director Damien Chazelle also scored his first, becoming the youngest winner of the Oscar for best director. His film went on to win six awards.
Oscar-nominated singer Justin Timberlake kicked off the show, performing "Can't Stop The Feeling!" which he wrote for the animated film, "Trolls." He high-fived Oscar winners Halle Berry and Denzel Washington while closing his performance with a rendition of Bill Withers' 1977 classic, "Lovely Day."
Timberlake then threw the mic -- literally -- to host Jimmy Kimmel, whose opening monologue, which had the audience laughing, included a serious note.
"The country is divided right now," he said. "If everyone of you took a minute to reach out to one person you disagree with and have a positive conversation ... as Americans ... we could make America great again."
There were other stand-out moments during the Oscars. Here are some of our favorites in no particular order:
'The Salesman' Director Wins the Award After Protesting Awards Show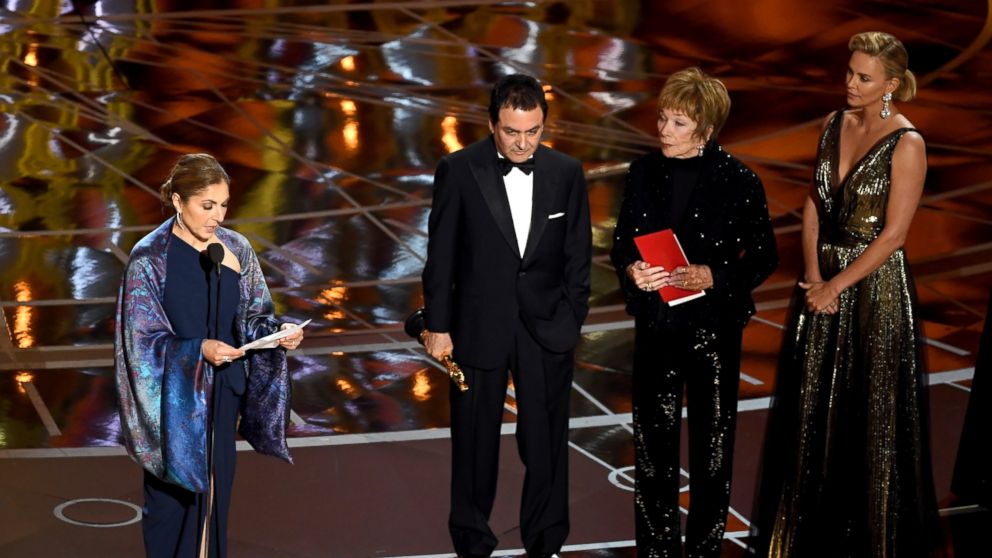 Iranian director Asghar Farhadi took home the Oscar award for best foreign language film. Still, he was back in his homeland, protesting President Donald Trump's travel ban.
Iranian-American engineer Anousheh Ansari accepted the award on his behalf Sunday night, using the moment to shed light on religious discrimination.
"Dividing the world into the us and our enemies categories creates fear," she said. "A deceitful justification for aggression and war. These wars prevent democracy and human rights in countries which have themselves been victims of aggression."
Ansari concluded: "Filmmakers can turn their cameras to capture shared human qualities and break stereotypes of various nationalities and religions. They create empathy between us and others. An empathy which we need today more than ever. Thank you on behalf of Mr. Farhadi."
Lin-Manuel Miranda Performs With "Moana" Star Auli'i Cravalho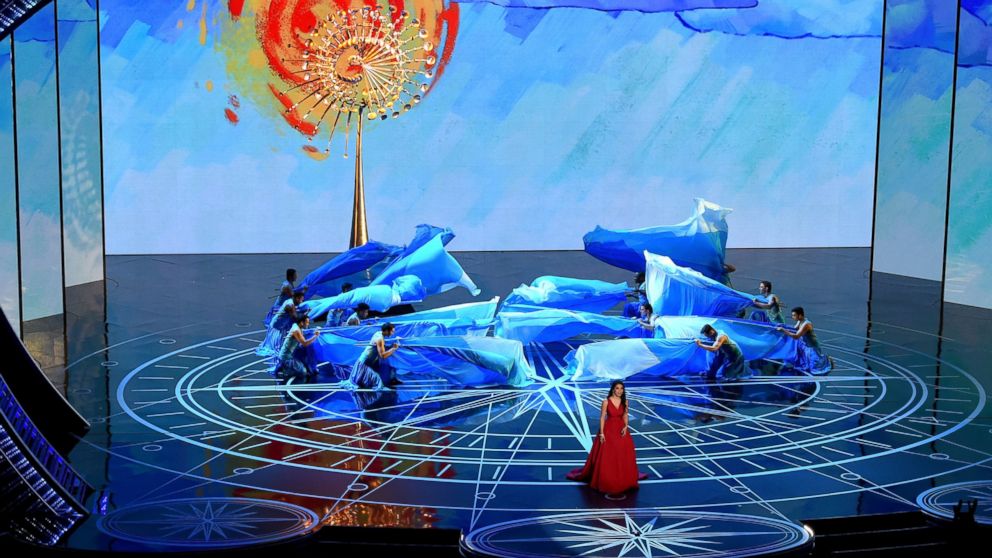 "Hamilton" creator Lin-Manuel Miranda brought a little hip hop to the Academy Awards when he performed with 16-year-old Auli'i Cravalho.
The two performed his Oscar-nominated song "How Far I'll Go" from the Disney animated film.
Wearing a red floor-length gown, Cravalho stood out on the stage, which was transformed to mimic the blue ocean.
Mahershala Ali Becomes First Muslim to Win Acting Oscar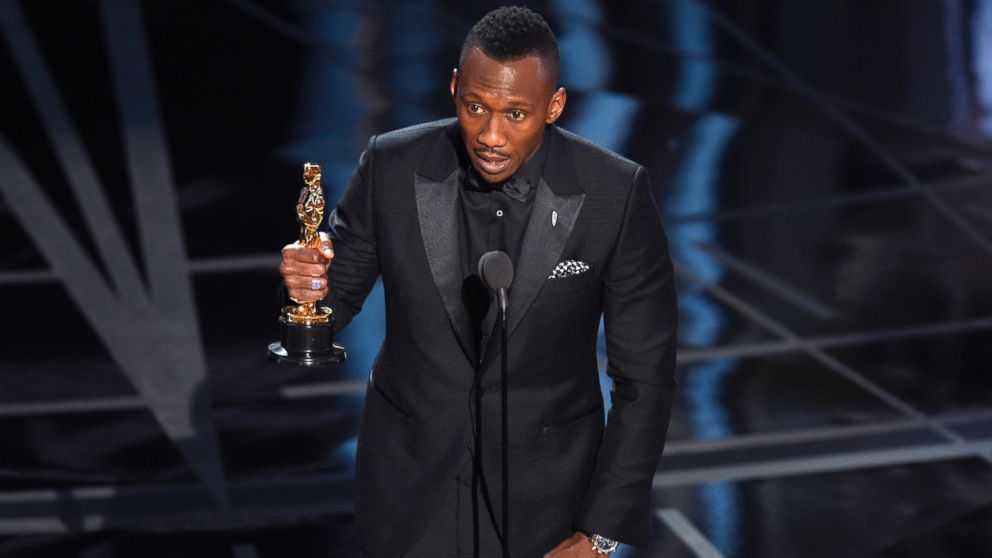 "Moonlight" star Mahershala Ali made history Sunday night when he took home the Oscar for best actor in a supporting role.
The actor thanked his acting teachers, who prepared him for the role in the coming-of-age film centered on a young black man, growing up in Miami while dealing with his sexuality and his mother's drug addiction.
"I had so many wonderful teachers," he said onstage, adding that they reminded him that when acting "it's not about you. It's about these characters. You're a servant. You're in service ... to these stories and I'm so blessed to have had an opportunity."
Ali, 43, also recognized his newborn daughter, whom he welcomed with his wife Amatus Sami-Karim on February 22. Speaking of his wife, he said, "I just want to thank her for being such a soldier during this process."
Kevin O'Connell Finally Wins Oscar After 21 Nods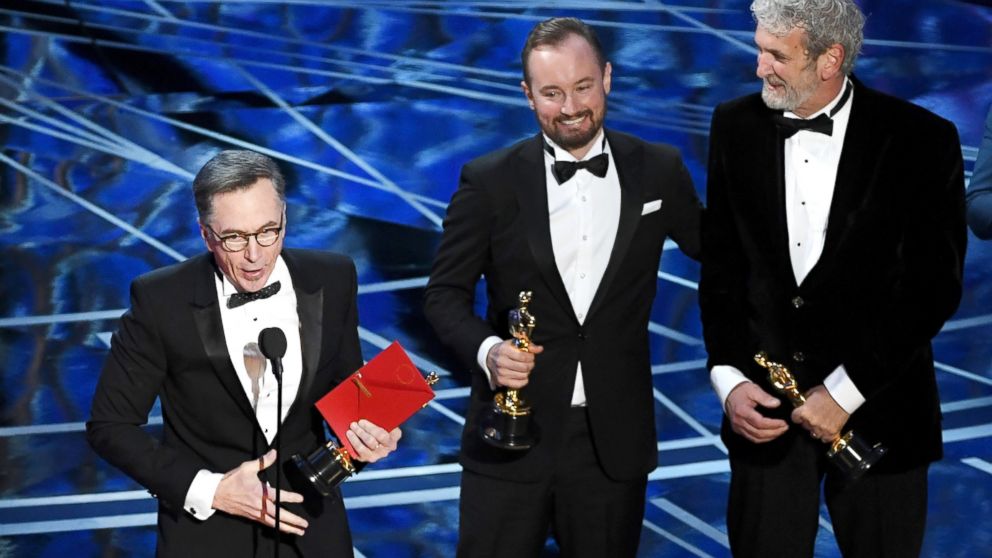 The drought is over. Kevin O'Connell, who was nominated for sound mixing "Hacksaw Ridge," making it his 21st nod, finally took home the coveted trophy.
"Oh my gosh. Guys, thank you so much. I can't even tell you what this means to me," a shocked O'Connell said during his acceptance speech.
He later noted during his speech how his late mother, Skippy, got him his first sound mixing job 39 years ago.
"I asked her, 'Ma, how can I ever thank you?' She looked at me and she said, 'You know, I'll tell you how you can thank me. You can work hard. You can work really hard and then someday, you go win yourself an Oscar and you can stand up there on that stage and you can thank me in front of the whole world,'" he recalled. "Mom, I know you're looking down on me tonight. So thank you."
Viola Davis Wins First Oscar Ever
In a moment that likely surprised no one, "Fences" star Viola Davis took home the Oscar for best actress in a supporting role.
The actress took her moment to inspire the audience about a speech, centered on what it means to be an artist.
"There's one place with all the people with the greatest potential are gathered and that's the graveyard," Davis began. "People ask me all the time what kind of stories do you want to tell Viola and I say, 'Exhume those bodies. Exhume those stories; the stories of the people who dream big and never saw those dreams to fruition, people who fell in love and lost."
"I became an artist and thank God I did because we are the only profession that celebrates what it means to live a life," she continued.
Davis ended her speech by thanking August Wilson, who wore the play "Fences," which was adapted to the big screen, and her family.
Jimmy Kimmel Brings a Hollywood Tour Inside Dolby Theatre
A group of film lovers who were on a tour of Hollywood got an unexpected surprise when their tour led them inside Dolby Theatre, courtesy of the show's host Jimmy Kimmel.
Among the group were an engaged couple who are big fans of Oscar-nominated actor Denzel Washington. After Kimmel suggested Washington be in their wedding, the "Fences" star took it one step further and officiated an impromptu wedding.
"I now pronounce you husband and wife," Washington said, standing in between the couple. "You may kiss the bride."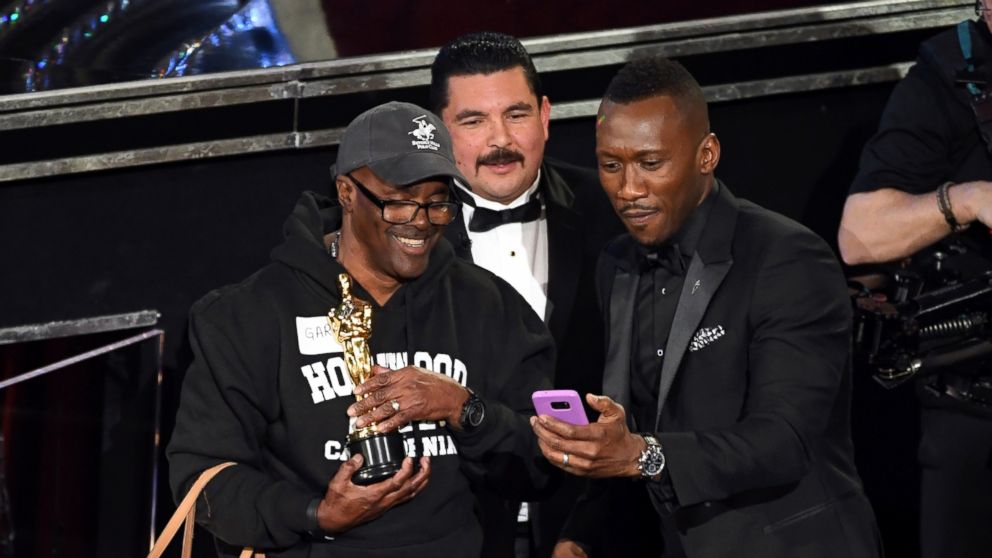 "He's Denzel, so it's legal, Kimmel quipped.
Kimmel introduced other tourists to the stars, including Meryl Streep, Halle Berry and even Oscar winner, Ali.
The Oscars host even instructed the group to rub Ali's Oscar as they headed out of the theater. "It's new. It's fresh," Kimmel gushed.
"Next stop is Jason Bateman's house," Kimmel joked, leading the group out.