Oscars mix-up, #MeToo and more: 10 of the biggest entertainment stories of 2017
From the Best Picture mix-up to the #MeToo movement, relive 2017 in pop culture.
December 26, 2017, 9:02 AM
— -- From the Best Picture mix-up at the Oscars to the #MeToo movement to a much-anticipated royal engagement, 2017 has been an emotional roller coaster for the entertainment world.
Pop culture fans cheered for the celebrity baby boom of 2017, including the announcement that Prince William and Princess Kate were expecting their third child, and were captivated by the trials of Bill Cosby and Taylor Swift this summer.
And yet, there moments of great sadness too, including the unspeakable acts of violence that were perpetrated at Ariana Grande's Manchester, England, concert in May, and at the Route 91 Harvest country music festival in October.
Many will remember 2017 for being the year that countless women came forward with their stories of sexual misconduct at the hands of some of Hollywood's most powerful men.
"We're at a point in time when women need to send a clear message that this is over," actress Gwyneth Paltrow told The New York Times in October. "This way of treating women ends now."
Re-live all the ups and downs of 2017 in pop culture: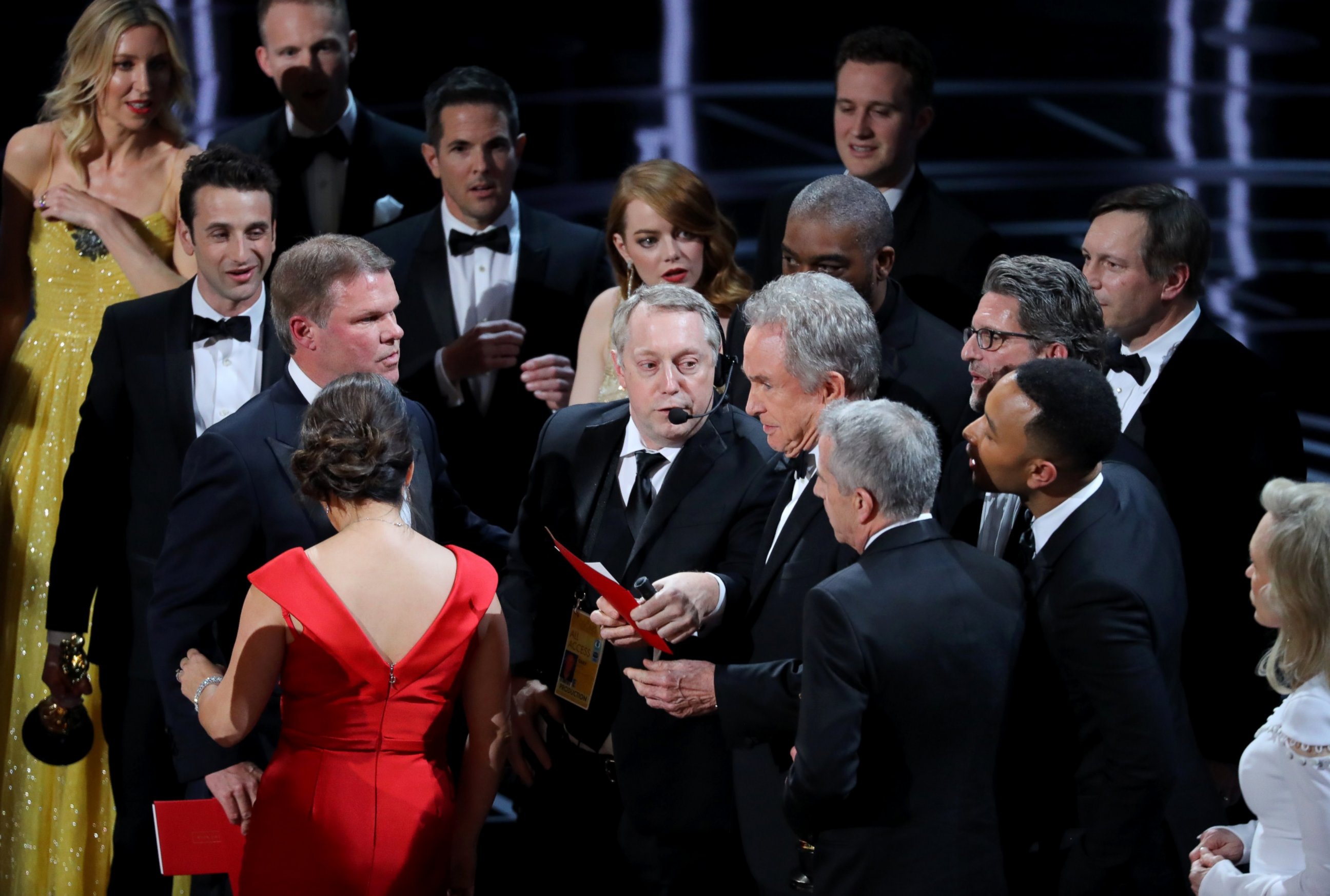 1. Best Picture mix-up at the Oscars
The biggest night in Hollywood ended with a gaffe that will be remembered for decades: "La La Land" was announced as Best Picture, before it was revealed that "Moonlight" actually won the award. "Even in my dreams, this could not be true. But to hell with dreams," said "Moonlight" director Barry Jenkins at the time. In the days that followed, PricewaterhouseCoopers, the accounting firm that tallies the Oscar votes, said that one of its accountants handed the wrong envelope to presenters Faye Dunaway and Warren Beatty.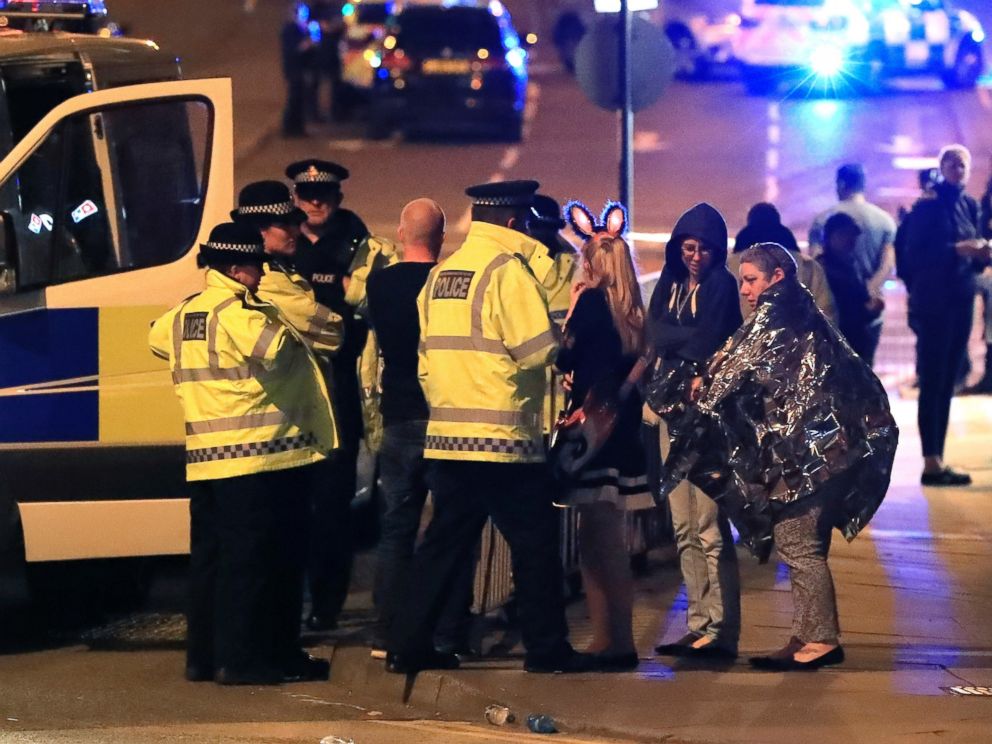 2. The bombing at the Ariana Grande concert in Manchester and subsequent One Love Manchester concert
After a suicide bomber killed 22 people and injured more than 100 others at an Ariana Grande concert in Manchester, England, on May 22, the singer knew she had to do something to support the community. In the immediate aftermath of the bombing, Grande and her manager, Scooter Braun, organized a benefit concert featuring Coldplay, Justin Bieber, Katy Perry and others, which benefited the We Love Manchester Emergency Fund -- an organization founded by the Manchester City Council in conjunction with the British Red Cross to provide aid victims of the attack and their families.
"My heart, prayers and condolences are with the victims of the Manchester Attack and their loved ones. There is nothing I or anyone can do to take away the pain you are feeling or to make this better. However, I extend my hand and heart and everything I possibly can give to you and yours, should you want or need my help in any way," Grande wrote in a statement posted to social media on May 26. "Our response to this violence must be to come closer together, to help each other, to love more, to sing louder and to live more kindly and generously than we did before."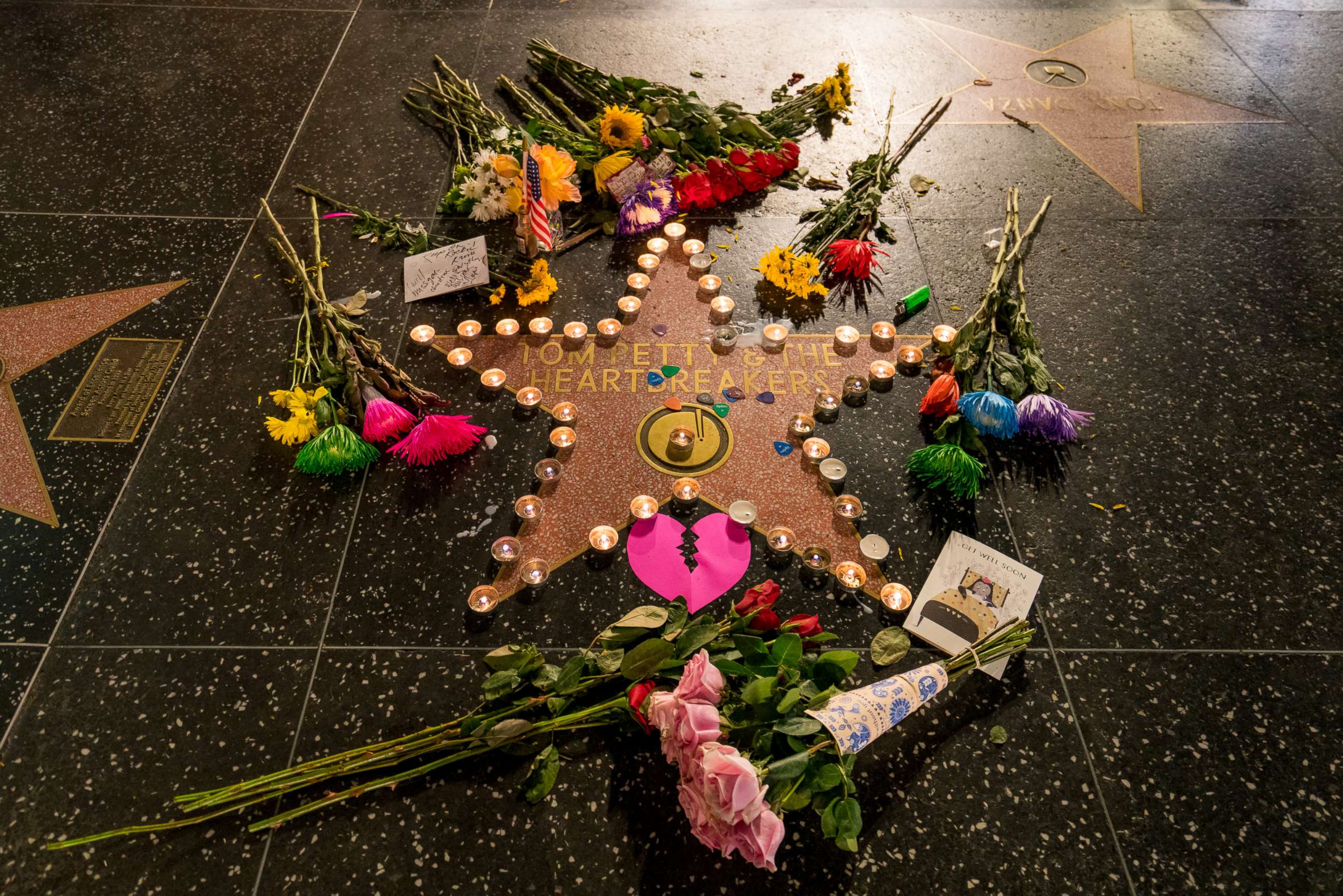 3. The shocking deaths of beloved stars, including many musicians
In 2017, music fans bid farewell to performers from many different genres including Chuck Berry, Fats Domino, Tom Petty, Gregg Allman, Chris Cornell, Chester Bennington and Glen Campbell. Other stars who died in 2017 included actors Mary Tyler Moore, Bill Paxton and Adam West; comedians Jerry Lewis, Don Rickles and Dick Gregory; and Playboy founder Hugh Hefner.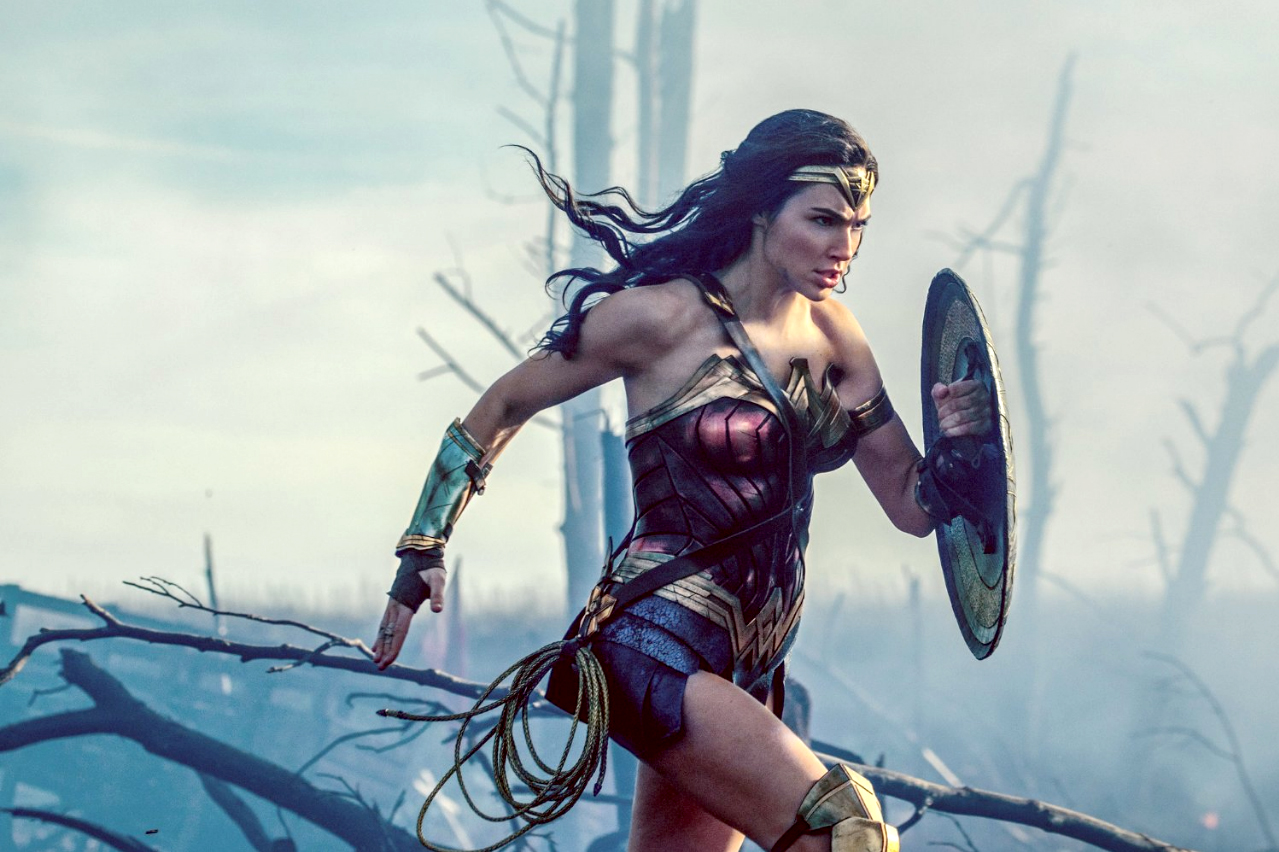 4. The success of female-fronted films
According to Box Office Mojo, the two highest-grossest films of 2017 as of mid-December (just after the release of "Star Wars: The Last Jedi") were "Beauty and the Beast" and "Wonder Woman," which earned $504,014,165 and $412,563,408 at the U.S. box office respectively.
"Wonder Woman," which set a new record for a female-directed feature film, was a passion project for director Patty Jenkins, who fought for more than 10 years to make the movie. "I thought, 'My God, an origin superhero story is the brass ring and she's my favorite superhero!'" she told ABC News at the time of the film's release. "It got lost in this strange belief system that action movies were only for boys and that superheroes were only for boys."
Another notable film from 2017 was "Girls Trip," the 23rd highest-grossing film of the year, which collected $115,108,515 in 2,648 U.S. theaters.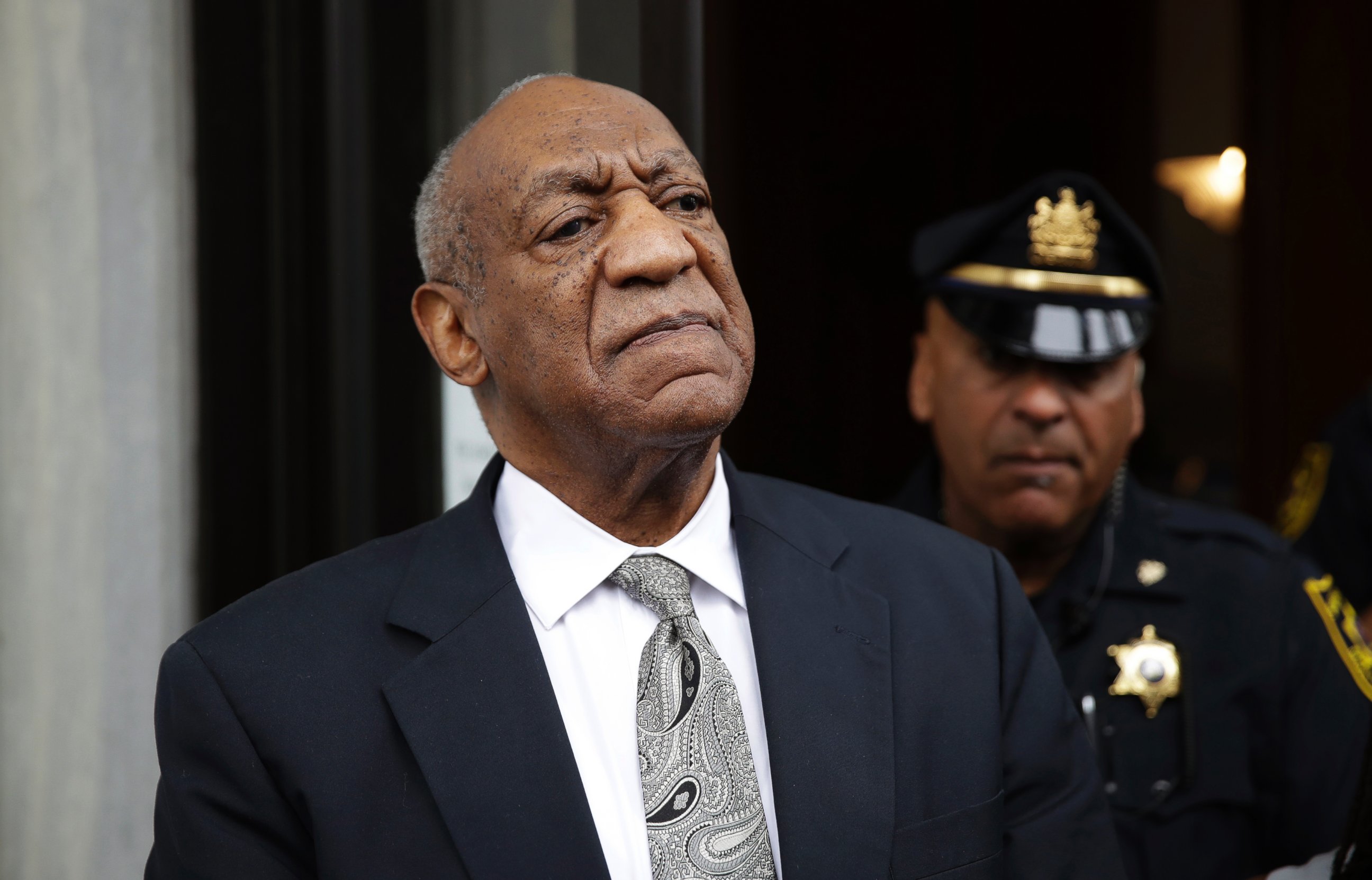 5. Bill Cosby's sexual assault trial
More than a year after Bill Cosby was charged with three counts of felony aggravated indecent assault stemming from a decade-old claim from accuser Andrea Constand, the case ended in a mistrial on June 17. The comedian, who pleaded not guilty to drugging and assaulting the former Temple University employee in 2004, is expected to be re-tried next year.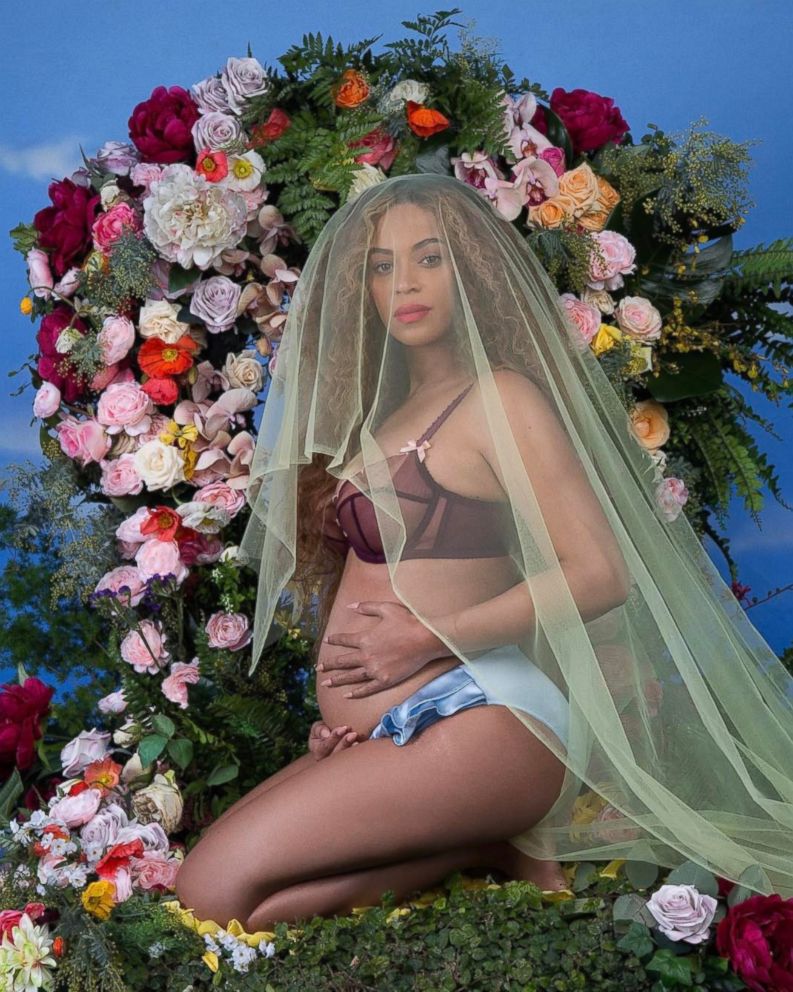 6. Hollywood's latest baby boom
Several stars expanded their families this year, including Jimmy Kimmel and his wife Molly McNearney; Russell Wilson and Ciara; Serena Williams and Alexis Ohanian; and Natalie Portman and Benjamin Millepied. However, two of the year's most-discussed pregnancies resulted in twins: George and Amal Clooney became first-time parents to their daughter Ella and son Alexander, and Beyoncé and Jay Z welcomed twins Sir and Rumi.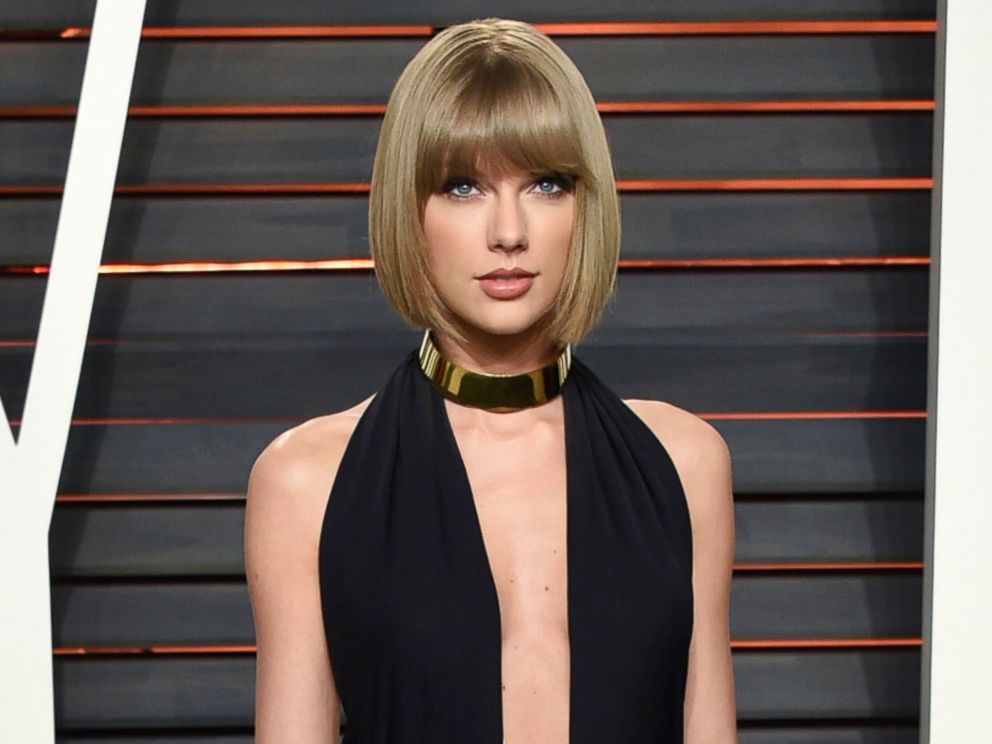 7. Taylor Swift's groping trial
In August, Taylor Swift appeared in a Denver court room to testify that she'd been groped by former DJ David Mueller at a 2013 meet-and-greet, though Mueller denied the allegation. The jury sided with Swift and voted to award her the $1 she filed for in her civil case.
"I want to thank Judge William J. Martinez and the jury for their careful consideration, my attorneys Doug Baldridge, Danielle Foley, Jay Schaudies and Katie Wright for fighting for me and anyone who feels silenced by a sexual assault, and especially anyone who offered their support throughout this four-year ordeal and two-year long trial process," Swift said in a statement obtained by ABC News. "I acknowledge the privilege that I benefit from in life, in society and in my ability to shoulder the enormous cost of defending myself in a trial like this. My hope is to help those whose voices should also be heard. Therefore, I will be making donations in the near future to multiple organizations that help sexual assault victims defend themselves."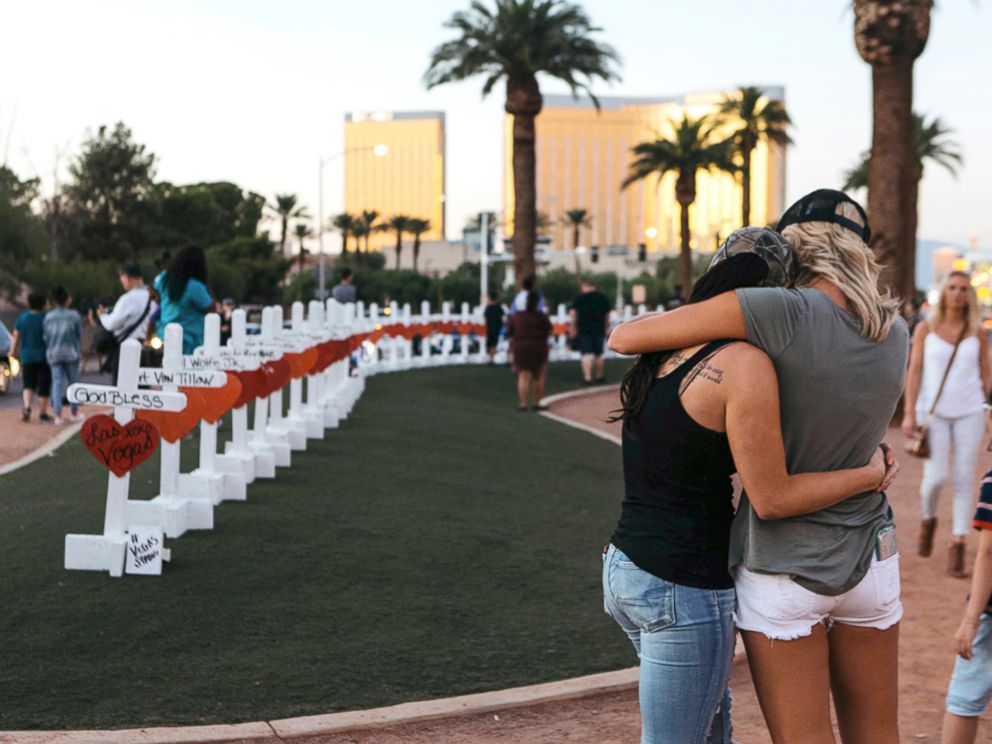 8. The massacre at the Route 91 Harvest country music festival in Las Vegas
At least 58 people were killed and hundreds more were injured after a gunman opened fire at the Route 91 Harvest music festival in Las Vegas on Oct. 1. At the time of the shooting, singer Jason Aldean was on stage. "Tonight has been beyond horrific. I still dont know what to say but wanted to let everyone know that Me and my Crew are safe," he wrote on social media shortly afterward. "My Thoughts and prayers go out to everyone involved tonight. It hurts my heart that this would happen to anyone who was just coming out to enjoy what should have been a fun night."
The next month, the country music community paid tribute to those who lost their lives by including victims' portraits during the "In Memoriam" segment of the CMA Awards in Nashville.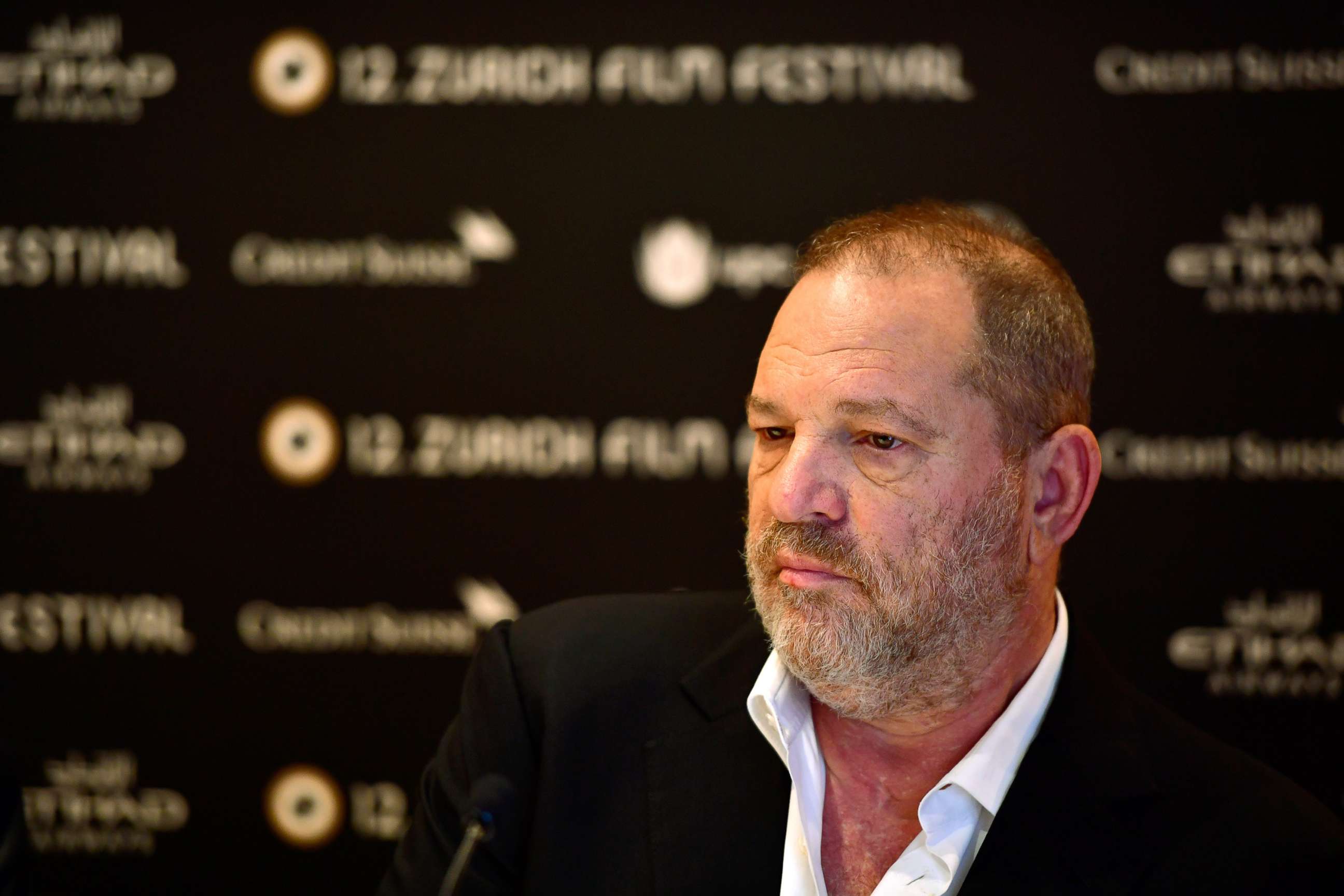 9. Sexual misconduct scandals that have rocked Hollywood
On Oct. 5, The New York Times published its first story about producer Harvey Weinstein, in which several women, including actress Ashley Judd, accused him of sexual harassment. What followed was an avalanche of accusations made by more than 80 women, including actresses Gwyneth Paltrow, Angelina Jolie and Salma Hayek, all accusing Weinstein of sexual misconduct. Some, including actress Asia Argento, alleged sexual assault. Weinstein, who was terminated by his own company and expelled from the Academy of Arts and Sciences, has denied all allegations of non-consensual sex, though he is currently being investigated by more than one police department.
However, Weinstein was just one of many powerful man to be impacted by damning allegations. In the weeks and months that followed, hordes of women went public with stories of harassment, spawning a popular Twitter hashtag, #MeToo. Among the men who lost their jobs in the aftermath: NBC News' Matt Lauer, CBS News' Charlie Rose and "House of Cards" star Kevin Spacey.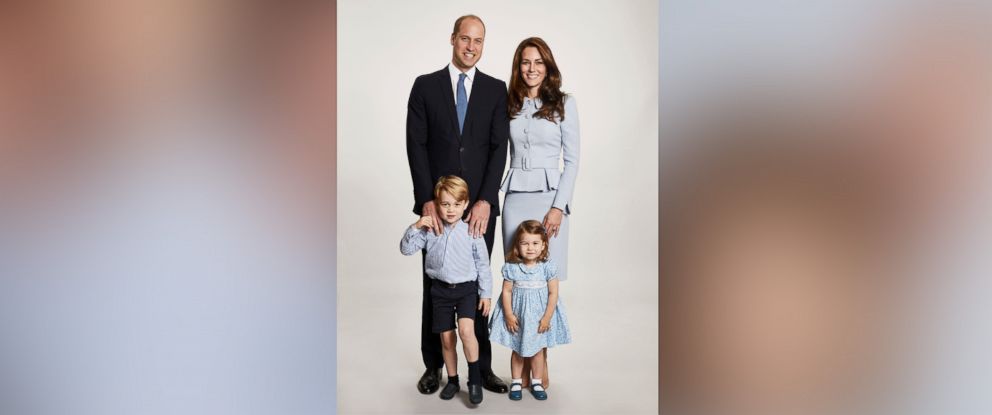 10. Uplifting news from the royal family
Royal watchers had a lot to cheer about in 2017, including the May wedding of Princess Kate's sister, Pippa Middleton, and the September announcement that Kate and Prince William were expecting their third child. However, perhaps the biggest news broke in November, when Prince Harry and Meghan Markle announced their engagement. "The fact that I fell in love with Meghan so quickly was confirmation for me that all the stars were aligned," the prince said shortly after the announcement. "Everything was just perfect." The couple will marry on May 19, a few weeks after their new niece or nephew is born.