Paris Jackson has no problem admitting that she was dad Michael Jackson's favorite.
"When I was a kid, I was with my dad and my two brothers. Growing up, I was treated as the favorite because I was the only girl," Jackson, 18, told Harper's Bazaar for the April cover story. "I was the princess; I was perfect in my dad's eyes."
Jackson was 11 when she and her brothers, Prince Michael I and Prince Michael II, also known as Blanket, lost their father in 2009. Since then, she hasn't exactly shied away from the spotlight.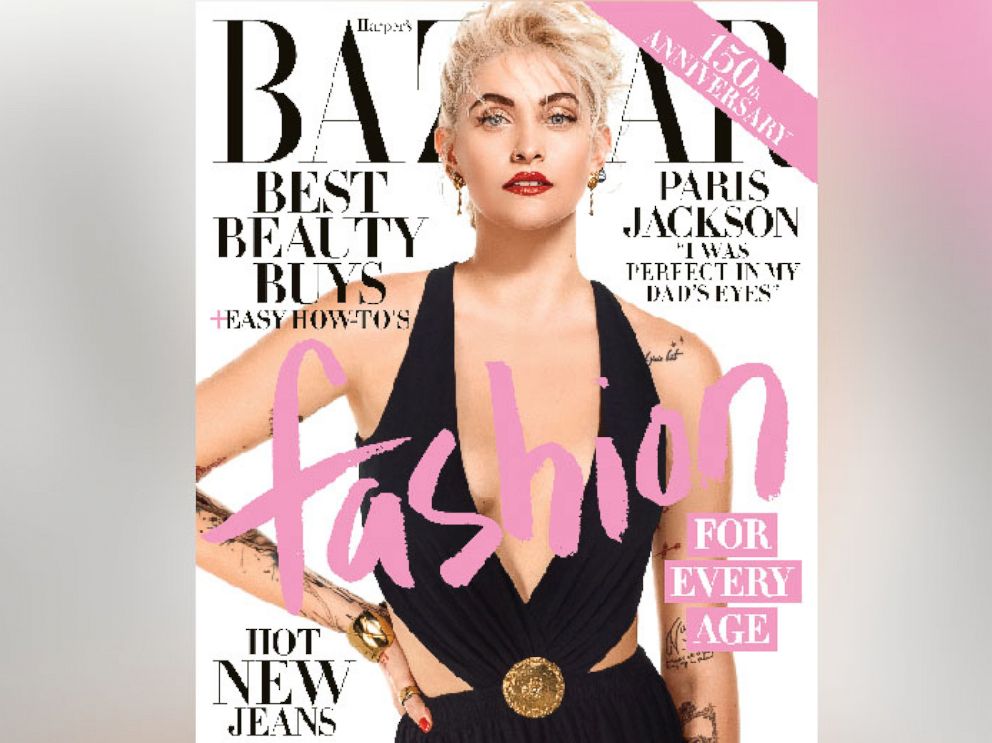 "Plenty of times I've thought about not doing anything in the public eye and having my own private life," said Jackson, who signed with a modeling agency earlier this month and made her fashion debut with Chanel. "Then I started seeing how everything in the world is going. And I feel like each year it's getting worse. ... I know there are a lot of people who would feel very blessed to be in my position, so I want to use it for important things."
Being in the spotlight, Jackson takes a philosophical approach to dealing with the haters.
"You're on their mind; how is that a bad thing?" she said. "Doesn't matter if they're saying good or bad things about you. They're thinking about you enough to write about you. You just can't care."
She added, "Not everybody is going to be happy with what you do."