So you've never seen "Pretty Little Liars" but want to get in on the fun before the second half of the show's final season airs tonight?
Have no fear! You've come to the right place.
After 150 episodes, "Pretty Little Liars" executive producer and showrunner Marlene King said fans will finally get answers to all of the show's burning questions this season, including who is Uber A, or A.D. -- the character who's been behind everything that's happened to the Pretty Little Liars this whole time.
But even if you think you have a spot-on theory, here's everything you need to know in case you still want to brush up on the "Pretty Little Liars" characters, as well as who is "A" and which couples to "ship," before tonight's premiere.
Who are the Pretty Little Liars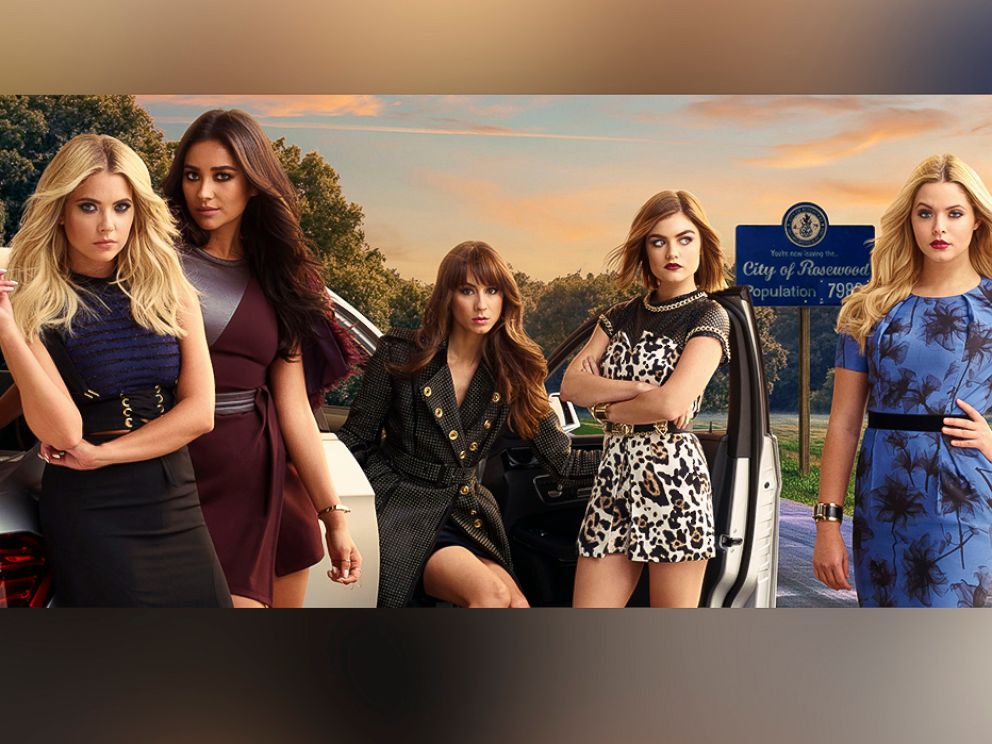 Spencer Hastings, played by Troian Bellisario, is known as the most intelligent and high achieving of the liars. Spencer comes from a wealthy family: her mother Veronica Hastings and her father Peter Hastings are lawyers. Her older sister is Melissa Hastings, and her half-brother is Jason DiLaurentis, her father's son from his affair with Alison's mother Jessica DiLaurentis. Mary Drake, the twin sister of Jessica DiLaurentis, claims to be Spencer's birth mother. Spencer dated Toby Cavanaugh, who is a Rosewood Police Department cop, and they're known as "Spoby." She most recently dated Caleb Rivers, Hanna Marin's ex-boyfriend. Spencer suffered a mental and emotional breakdown and was admitted to Radley Sanitarium, and she once had a drug addiction. Before returning to Rosewood, Spencer worked as a lobbyist on Capitol Hill.
Aria Montgomery, played by Lucy Hale, is the artsy liar. She's interested in photography and writing. After college, Aria was working in publishing. Her parents Ella and Byron Montgomery are separated, and she has a younger brother named Mike Montgomery. Aria was last in a relationship with Ezra Fitz, her former high school English teacher, and they are known together as "Ezria." Aria and Ezra were engaged and going to elope to Italy, until Ezra learned that his girlfriend Nicole Gordon was still alive.
Emily Fields, played by Shay Mitchell, is the most athletic of the group and was a member of the high school swim team. Emily lived with her mom Pam Fields, who raised her alone while her military husband and Emily's father Wayne Fields was away on duty. After the death of her father, Emily never completed college and worked as a bartender. Emily initially struggled with her sexuality, but eventually came out as being attracted to women. She was last in a relationship with Paige McCuller – known together as Pailey. Emily was in love with Alison DiLaurentis, and the two recently reconnected and ended up kissing.
Hanna Marin, played by Ashley Benson, used to be made fun of for her weight and was called "Hefty Hanna." Her parents Ashley and Tom Marin are divorced. She's interested in fashion and the most outspoken of the four liars. She worked in fashion before quitting her job. Hanna was in a relationship with Jordan, before breaking off their engagement. She and Caleb, who she dated in high school, recently kissed and realized they are meant to be together.
Alison DiLaurentis, played by Sasha Pieterse, was the leader of the four liars before she disappeared. She often bullied and manipulated people, including Spencer, Aria, Emily and Hanna. She was believed to be murdered, until it was later revealed that she survived getting hit in the head by a rock and being buried alive and later left town. Her mother Jessica DiLaurentis was killed, but her murder remains unsolved. Alison recently revealed she is pregnant and believes that Archer Dunhill, aka Dr. Elliot Rollins, might be the father.
How the show began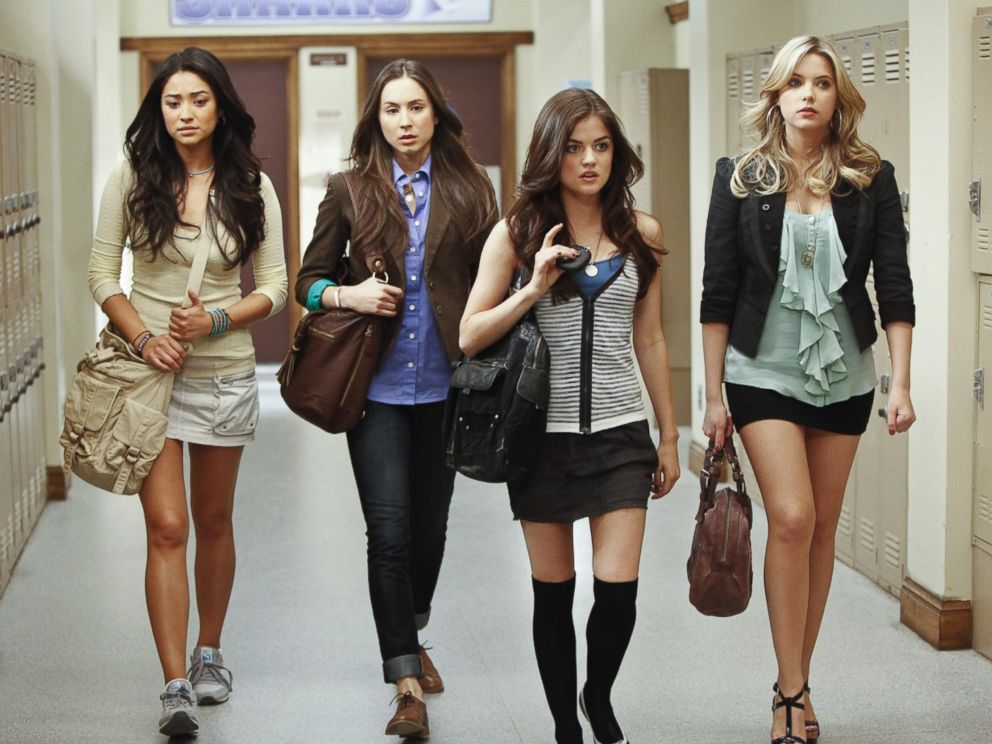 Spencer, Aria, Emily, Hanna and their leader Alison are high school students and best friends living in Rosewood, Pennsylvania. But the girls drift apart after Alison disappears one night while they were having a sleepover in Spencer's barn.
In the pilot episode, we meet Spencer, Aria, Emily and Hanna, one year after Alison's disappearance.
Throughout the pilot episode, all four girls receive text messages from an unnamed character known as "A," who taunts them about knowing their secrets and threatens to expose them.
Alison's body is later found, and at her funeral service, the girls reveal to each other that they have all received messages from "A." Throughout the series, the four girls become close friends again and attempt to work together to find out what happened to Allison the night she disappeared and the identity of "A," all while facing threats from "A" and members of the "A" team.
Who is "A"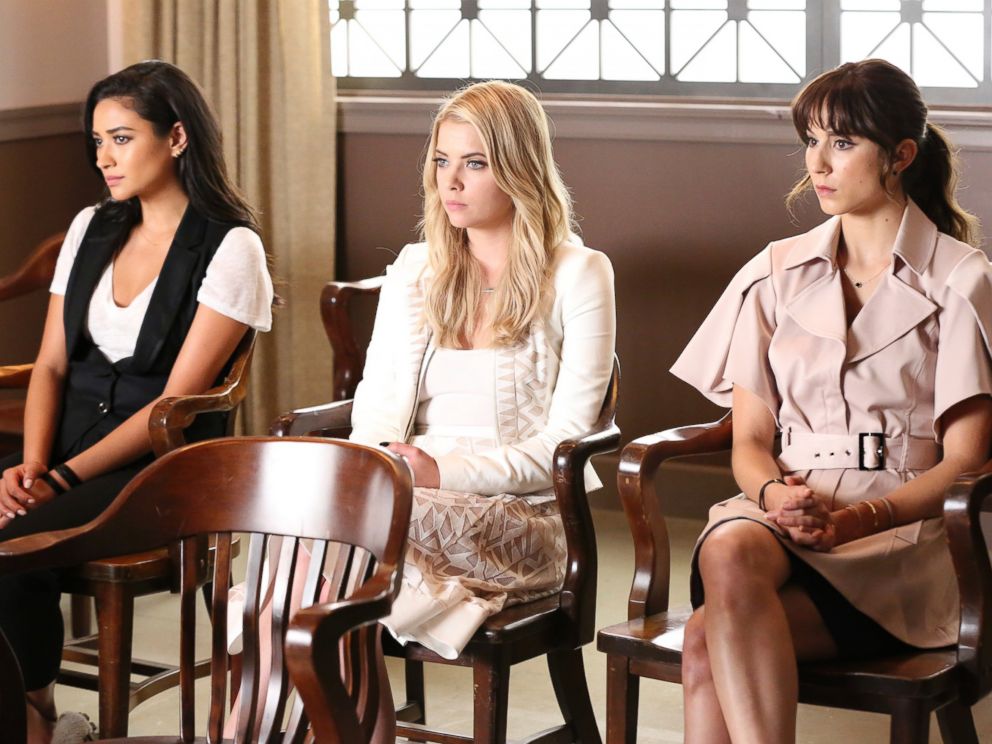 In season 2, Mona Vanderwaal, Hana's best friend who was known as being nerdy and unpopular before she had a makeover, is revealed to be the original "A". Mona was bullied by Alison before she disappeared. She reveals that she threatened Spencer, Aria, and Emily as revenge for stealing Hanna as a friend from her.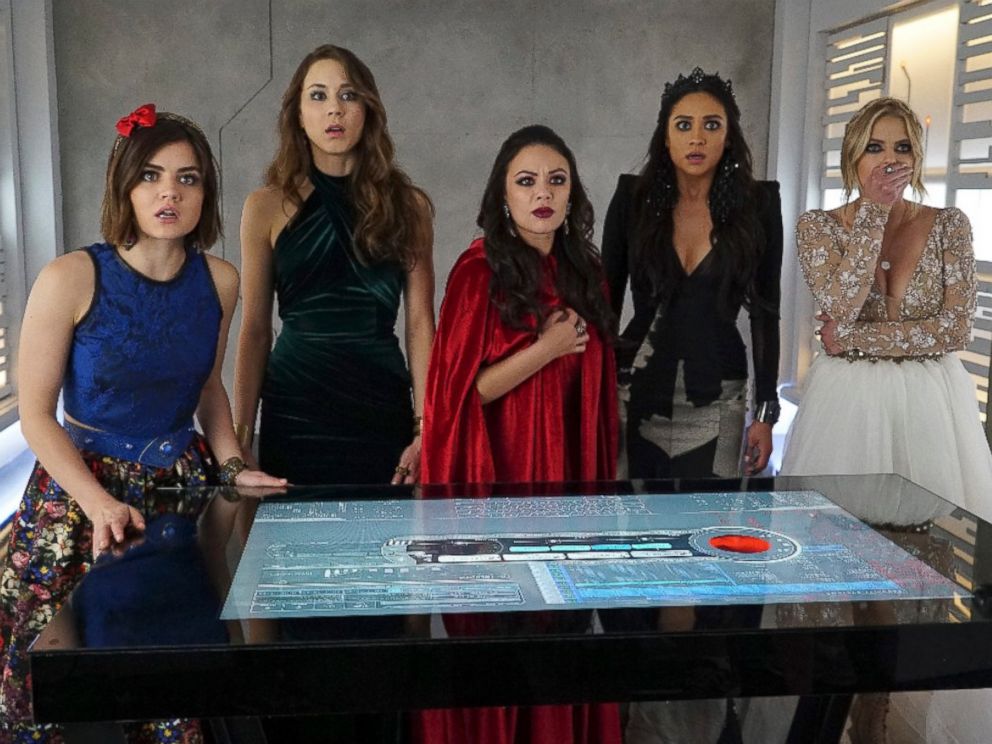 However, in the season 6 summer finale, "A" is revealed to be CeCe Drake, who stole the game from Mona. CeCe said she threatened the four liars because of how they treated Alison.
CeCe, who was born Charles DiLaurentis, is Alison's biological brother. Charles grew up wanting to wear dresses and played dress up in their mom's closet. After their parents brought Charles to Radley Sanitarium, where he grew up, Mrs. DiLaurentis brought Charles the same outfits that she bought for Alison. Mr. DiLaurentis rarely visited and didn't accept Charles as a girl. After he got older, Charles and Mrs. DiLaurentis had a funeral for Charles. Charles became Charlotte, and when she met her brother Jason DiLaurentis, she introduced herself as CeCe.
Later in season 6, CeCe is found dead in front of the church. It is revealed that there is an Uber A, who is not CeCe, Noel Kahn or Jenna Marshall. The Uber A uses the initials, "A.D." Sydney Driscroll, who made a surprise appearance in the season 7 summer finale, may somehow also be involved.
Where the season 7 summer finale left off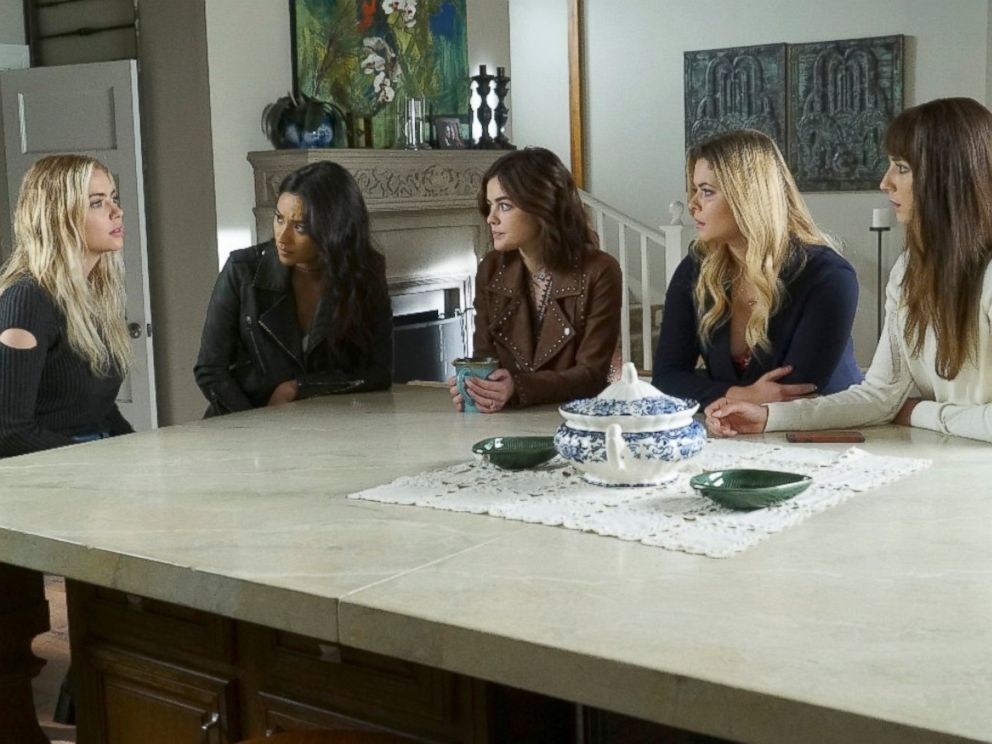 In "The DArkest Knight," Spencer, Hanna, Emily, Aria and Alison are locked inside a former school for the blind with nowhere to escape from Jenna and Noel, who had set out to kill them with a gun and an ax.
Before that perilous situation, Alison revealed to Emily that she thinks she's pregnant and that Archer Dunhill, aka Dr. Elliot Rollins, might be the father. Emily and Allison kiss, but Paige believes it's another ploy by Allison to keep Emily and Paige apart.
Caleb and Hanna also reconnect and spend a steamy night together after realizing that they're meant to be together.
Spencer and Toby share one last kiss after Toby sold the house that he built for her. Toby and his fiancée Yvonne Phillips try to leave Rosewood, but get into a car crash and appear to be dead.
And before Aria and Ezra can elope to Italy, Ezra reunites with his girlfriend Nicole Gordon, who was thought to be kidnapped and killed by rebels in Colombia. Aria sees the two hugging on TV.
While trying to kill the liars, Noel is decapitated by his own ax. Jenna shoots her gun at the girls, and everyone manages to run away, except Spencer, who closes her eyes and appears to die.
Before Jenna could finish off Spencer, Mary Drake stops her and reveals that she is Spencer's mother. Since Noel is dead and Jenna is saved by A.D., the identity of A.D., aka Uber A, remains unsolved.
The Walt Disney Co. is both the parent of ABC News and Freeform, formally known as ABC Family, which airs "Pretty Little Liars."