— -- Prince George today attended his first day of school at Thomas's Battersea School, a private school in Battersea, South London.
George, 4, held the hand of his father, Prince William, as he arrived at school and then shook the hand of Helen Haslem, the head of Thomas's lower school.
William and Princess Kate, both 35, announced in March they would send their oldest child to Thomas's, a coed school in a middle-class area of London.
Thomas's Battersea has approximately 550 students from a variety of backgrounds — whom George will one day lead as king. The approximately $23,000-per-year school teaches a range of traditional subjects, along with ballet, art, drama, French, music and physical education.
George, whose parents are the Duke and Duchess of Cambridge, will be known as George Cambridge to his classmates.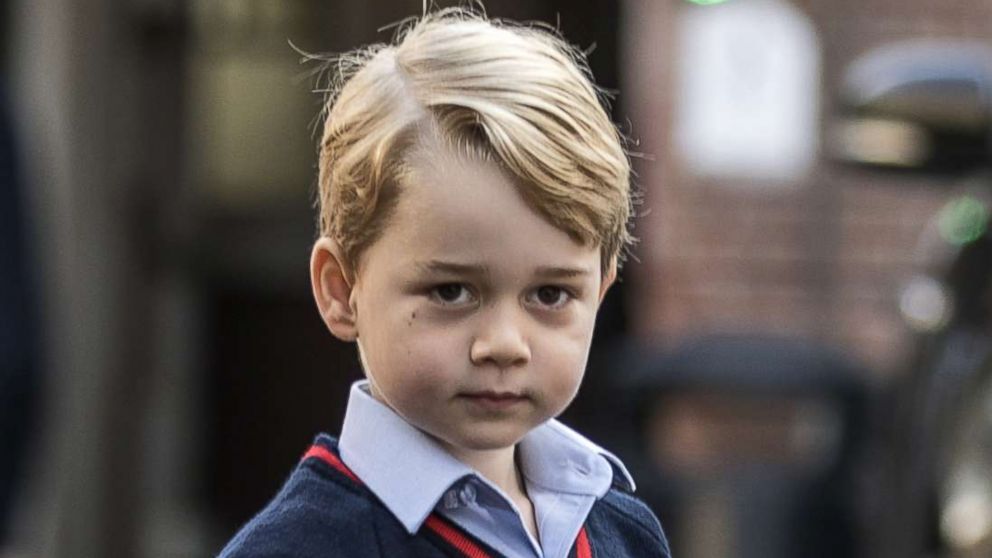 George's first day of school came just days after Kensington Palace announced that a new sibling is on the way for him and his 2-year-old sister, Princess Charlotte.
The palace announced Monday that Kate is pregnant with her third child, after she had to cancel a planned engagement because of hyperemesis gravidarum, or acute morning sickness. Kate is under the care of doctors at Kensington Palace and was unable to accompany George on his first day.
"Unfortunately the Duchess of Cambridge remains unwell and will not be able to accompany Prince George on his first day of school," a Kensington Palace spokesperson said. "The Duke of Cambridge will drop off Prince George this morning as planned."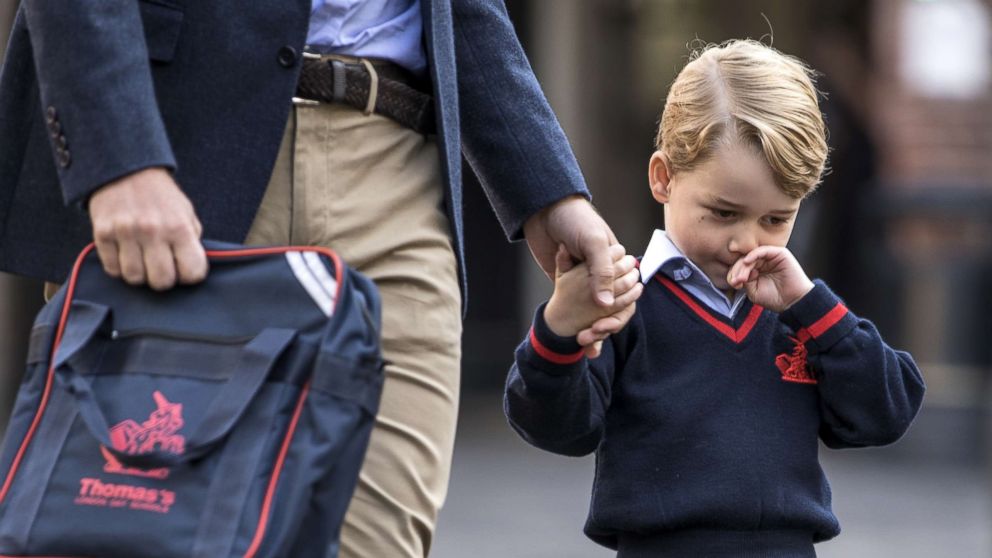 William drove George to school in the family's Range Rover and got him out of the child seat in the car before escorting him to his classroom.
William and Kate have made a very measured and considered approach to George's education. They have not been afraid to depart from tradition and chart their own path for what they think will best protect their children.
George had attended Westacre, a local Montessori school near the family's country home, Anmer Hall, in Norfolk, a few days a week since January 2016.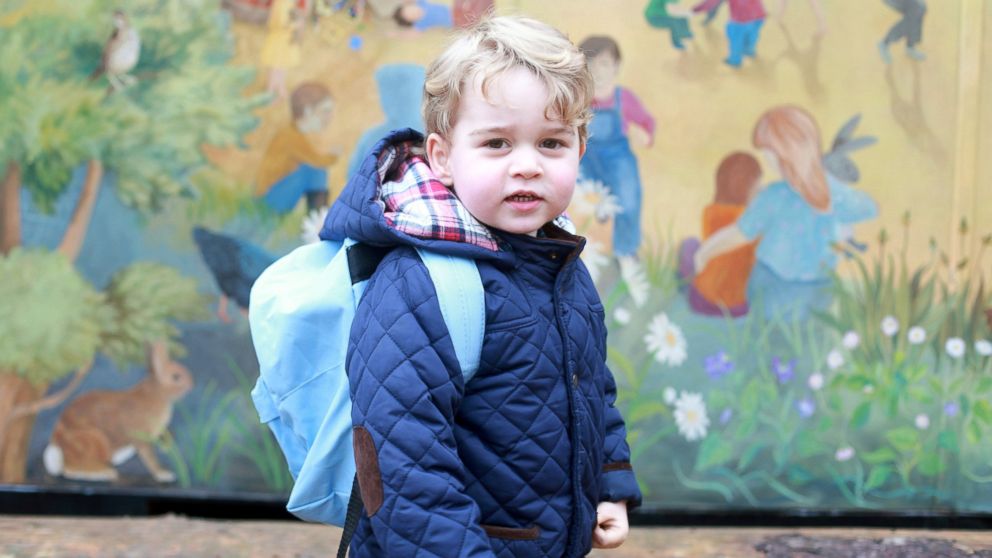 William and Kate have now made Kensington Palace in London their family's full-time residence.
Thomas's headmaster, Ben Thomas, issued a statement in March when William and Kate's decision was announced, welcoming George to Thomas's.
"We are honoured and delighted that Their Royal Highnesses the Duke and Duchess of Cambridge have chosen Thomas's Battersea for Prince George," the statement read. "We greatly look forward to welcoming him and all of our new pupils to the school in September."
William was greeted by a large group of media when he first started school around 30 years ago at the same age as George.
William and Kate have been careful to shield their children from the media so they can enjoy as normal a childhood as possible. Only a small pool photographed George today, unlike his father's and Prince Harry's first days of school.
Kate remarked last month she is not certain George "has any idea what's going to hit him" when he starts school.
George wore the school's traditional uniform of a navy v-neck pullover, matching Bermuda-style shorts, long red socks and black shoes.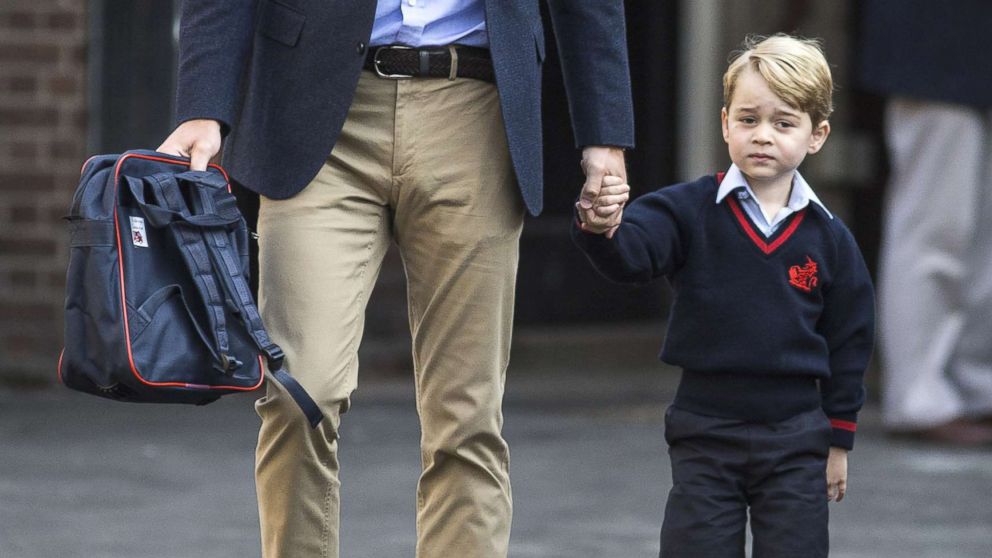 William remarked at an engagement Tuesday that, due to the effects of Kate's extreme morning sickness, "There's not much sleep going on at the moment."
He said, "We need Catherine to get over this first bit, and then we can start celebrating. It's always a bit anxious to start with, but she's well."
William and Harry attended the all-boys Wetherby School in Notting Hill in London, near Kensington Palace, and some speculated that George would follow in his father's and uncle's footsteps.
William and Harry later attended Ludgrove School in Berkshire before heading to boarding school at Eton College near Queen Elizabeth's home at Windsor Castle.