Britain's Prince Harry showed his support for heroes trying out for 100 spots on the British Invictus team in Bath, England, this morning.
Interested in
?
Add as an interest to stay up to date on the latest news, video, and analysis from ABC News.
"I just look forward to it," Prince Harry said of the 2016 Invictus Games, which will be held at the ESPN Wide World of Sports complex in Orlando, Florida, in May.
"It's going to be fantastic," Prince Harry added. "It's going to be epic."
The 31-year-old prince created the Paralympic-style sporting event in 2014 to raise awareness for wounded service members.
The wounded, injured and sick military personnel Prince Harry met in Bath today are hoping to land a spot in this year's Invictus Games for the U.K. team.
"I'll be out there," Prince Harry said, encouraging the athletes. "The most important thing is, enjoy it."
"Spread the word and appreciate how much support there is out there for you guys," he said. "The excitement is building not just here but also across the pond. You will be unbelievably amazed by the amount of support there is out there for you."
The Invictus Games are an opportunity for injured military personnel, including both active members and veterans, to compete internationally against other soldiers they fought with side-by-side on the battlefield.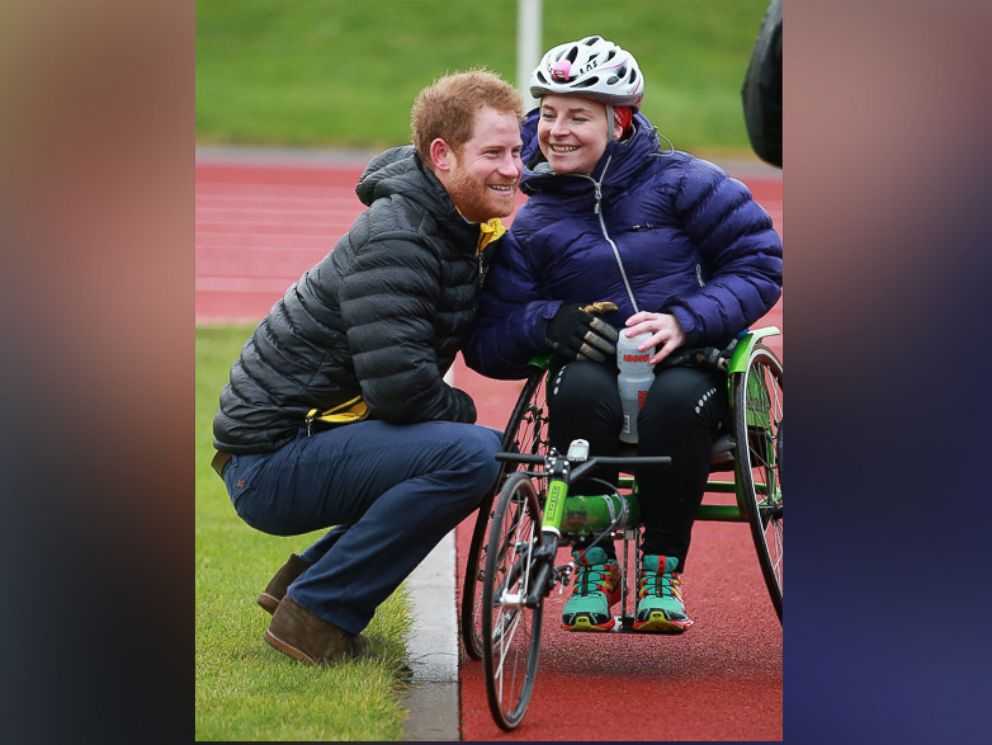 Prince Harry's vision for the games was to use the power of sports to inspire recovery, support rehabilitation and generate a wider understanding and respect for those who serve their country.
"The way it's fixing you, whether it's mental or physical, to be able to be in this process, that's what it's all about for us, what it always has been about," Prince Harry told the athletes at today's event.
The inaugural Invictus Games saw 400 athletes from 13 nations compete in London over the course of several days in September 2014.