— -- Prince Harry and Meghan Markle were greeted with cheers today as they stepped out together to mark World AIDS Day in their first official event as a newly engaged couple.
In typical British fashion, Markle, 36, joined Harry, 33, for her first royal walkabout, greeting the people of Nottingham and getting used to a role that will become a part of her life when she joins the royal family.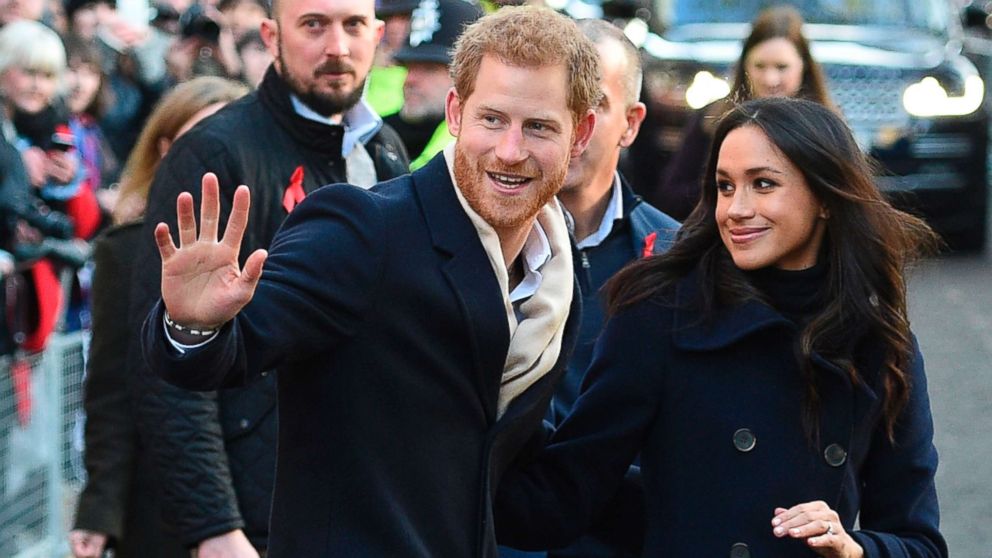 Supporters in the crowd shouted Harry's and Markle's names and waved both U.S. and U.K. flags.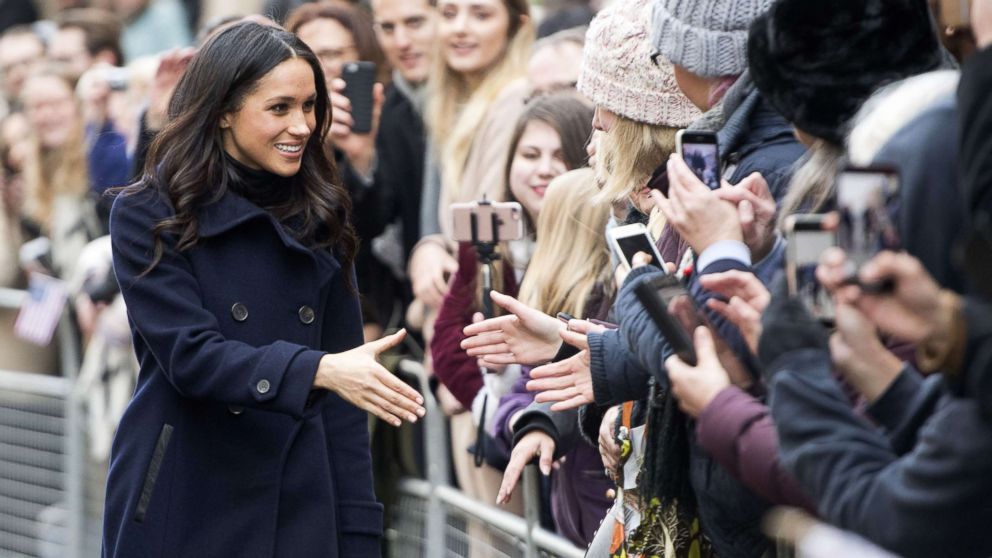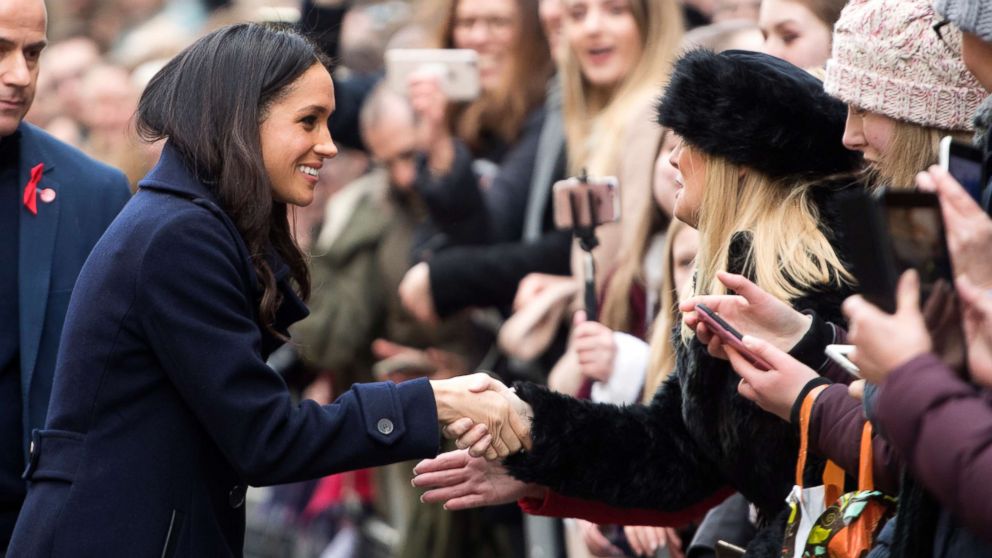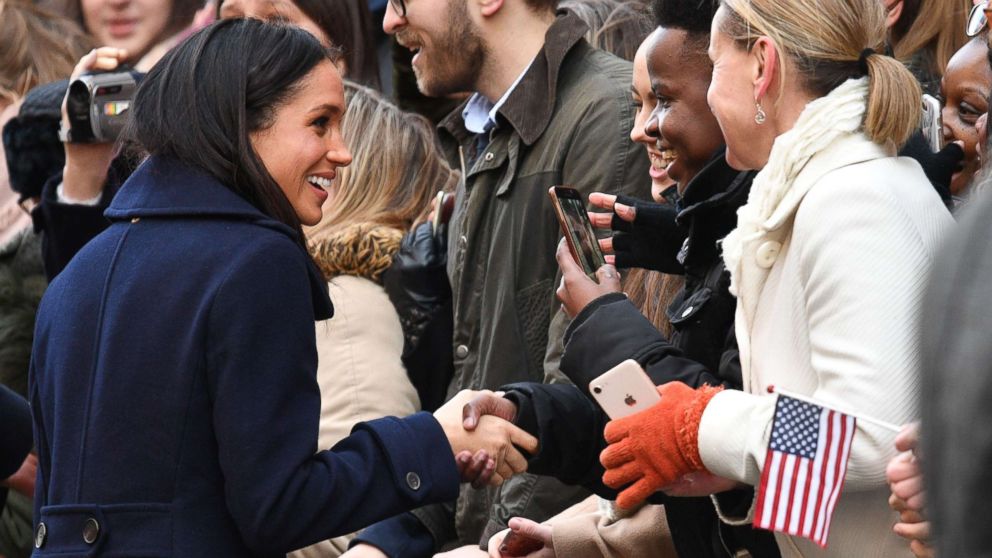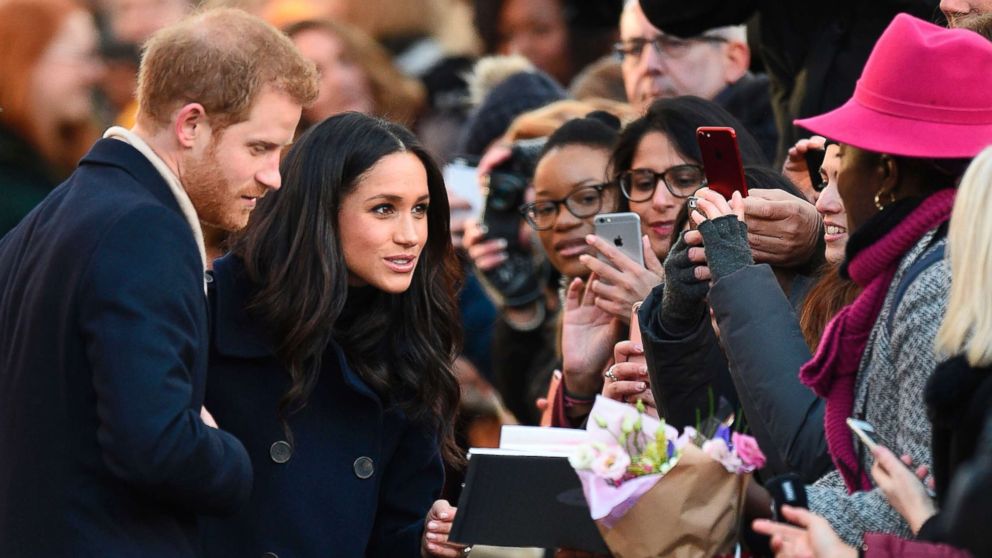 Harry, 33, and Markle, 36, visited a Terrence Higgins Trust World AIDS Day charity fair in Nottingham and met with representatives from local charities and organizations that support people living with HIV/AIDS and work to end the stigma associated with the disease.
By making their first royal visit on World AIDS Day, Harry chose to share with Markle a poignant reminder of the work of his mother, the late Princes Diana, at their very first event meeting the British public.
Harry has followed in Diana's footsteps in working to end the stigma around HIV/AIDS. Diana was also a supporter of Terrence Higgins Trust and Harry and his brother, Prince William, have carried on Diana's support.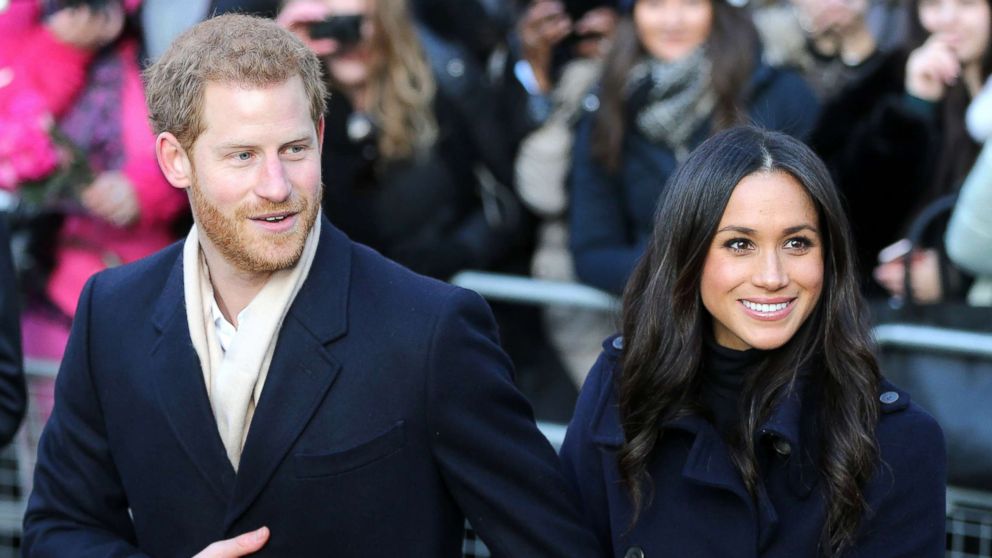 Terrence Higgins Trust, the U.K.'s leading HIV and sexual health charity, is part of the Royal Foundation of the Duke and Duchess of Cambridge and Prince Harry. Markle will become a patron of the Royal Foundation, which serves as the main vehicle for their philanthropic activities, after her May wedding to Harry.
Harry's charity, Sentebale, helps vulnerable children in southern Africa struggling with HIV/AIDS. He has campaigned tirelessly for a greater understanding of and funding for the disease.
In October, Harry accepted a posthumous award for his mother's groundbreaking work raising HIV/AIDS awareness, calling himself "incredibly proud of her work."
Harry, who designed Markle's engagement ring with diamonds from Diana's personal jewelry collection, said his fiancée and his mother would have been "thick as thieves."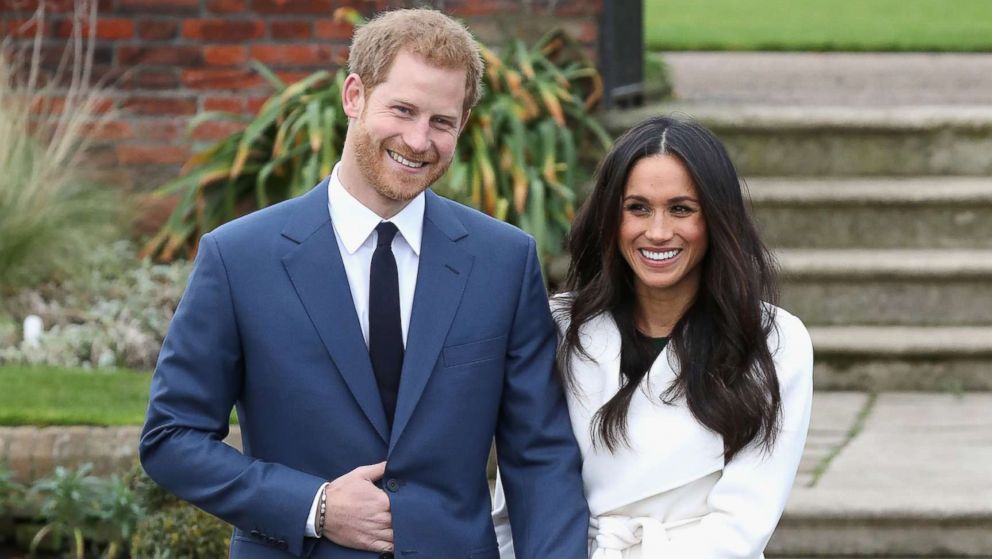 "Oh yes they'd be thick as thieves, without question," Harry said Monday, when the couple's engagement was announced. "I think she would be over the moon, jumping up and down, you know so excited for me, but then, as I said, would have probably been best friends - best friends with Meghan."
Harry and Markle later visited a school in Nottingham and spent time with students and staff involved with Full Effect, a program supported by the Royal Foundation that provides mentorships and training to steer kids away from youth violence and crime.
Markle, an actress who most recently starred on the TV drama "Suits," sat alongside Harry as they watched students perform a "Hip-Opera." The couple met the cast on stage after the performance and students gave Markle flowers as she and Harry departed the school.
"Prince Harry has spent a significant amount of private and public time in the city and His Royal Highness is looking forward to introducing Ms Markle to a community that has become very special to him," Kensington Palace said in a statement prior to today's events in Nottingham.
Markle, who recently moved to the U.K., said Monday in the pair's first sit-down interview as an engaged couple that she is looking forward to this "new chapter" in her life, particularly the charitable work.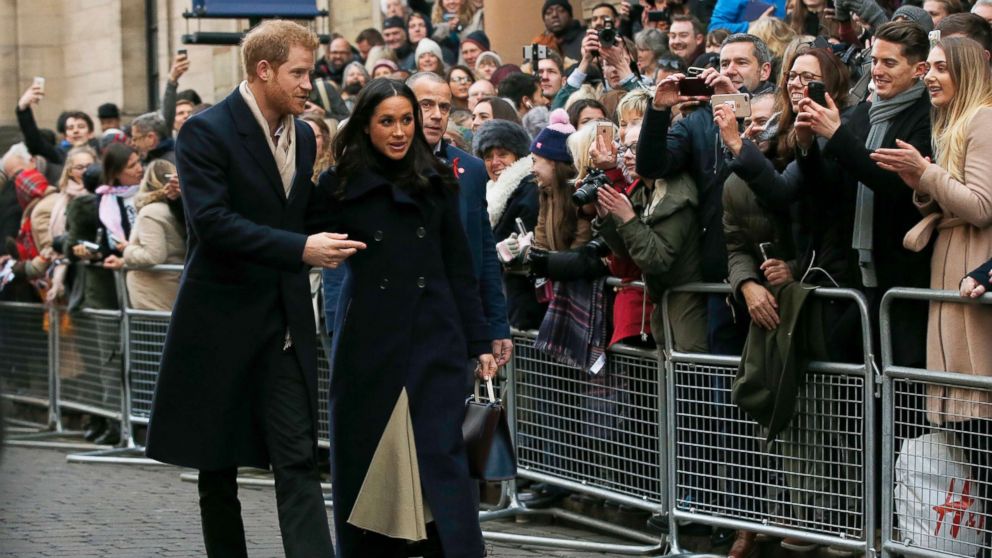 "We realized once you have access and a voice that people are willing to listen to, with that comes a lot of responsibility, which I take seriously," Markle said. "And now being boots on the ground in the U.K., I'm excited to just really get to know more about the different communities here, [and learn about the] smaller organizations who are working on the same causes that I've always been passionate about under this umbrella."
Harry said in the same interview he is looking forward to doing charitable work with Markle as a "team."
"We're a fantastic team, we know we are, and we'll - we hope to, you know, over time try and have as much impact for all the things that we care about as much as possible," Harry said.
Harry and Markle will wed in May at St. George's Chapel at Windsor Castle.