— -- Meghan Markle said today she is "so excited" for her upcoming wedding to Prince Harry as the couple stepped out for their second official event as an engaged couple.
Harry, 33, and Markle, 36, visited Reprezent, a radio station in the Brixton district of London that provides educational and training programs for at-risk teens in the community.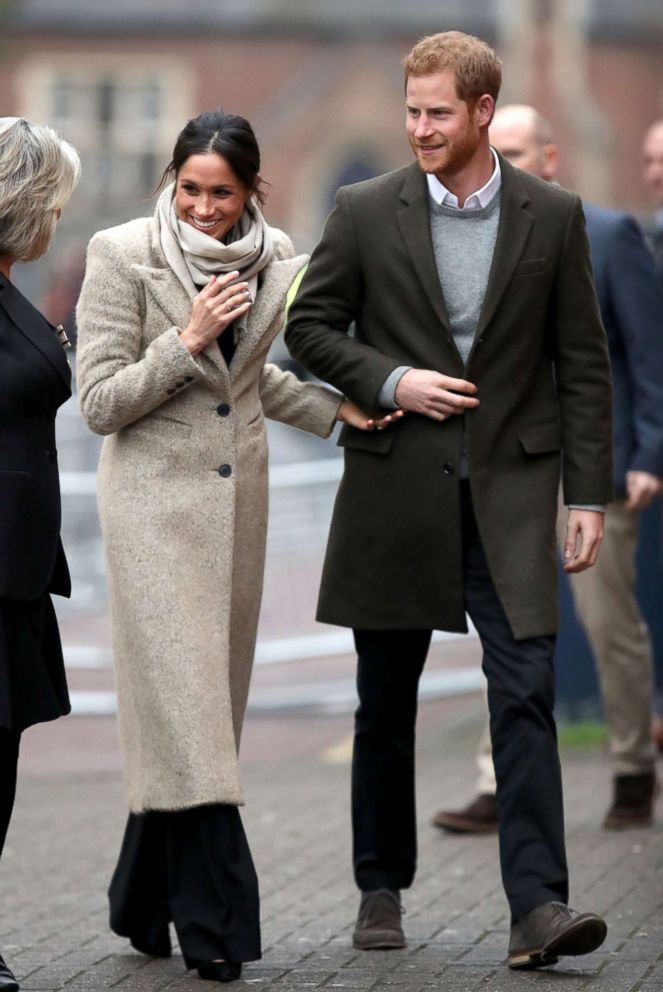 Cheering fans, some of whom screamed, "Meghan, we love you," greeted the couple as they arrived at the station.
Markle, dressed in a Smythe coat and with her hair in a bun, waved and appeared to blow a small kiss to the crowd.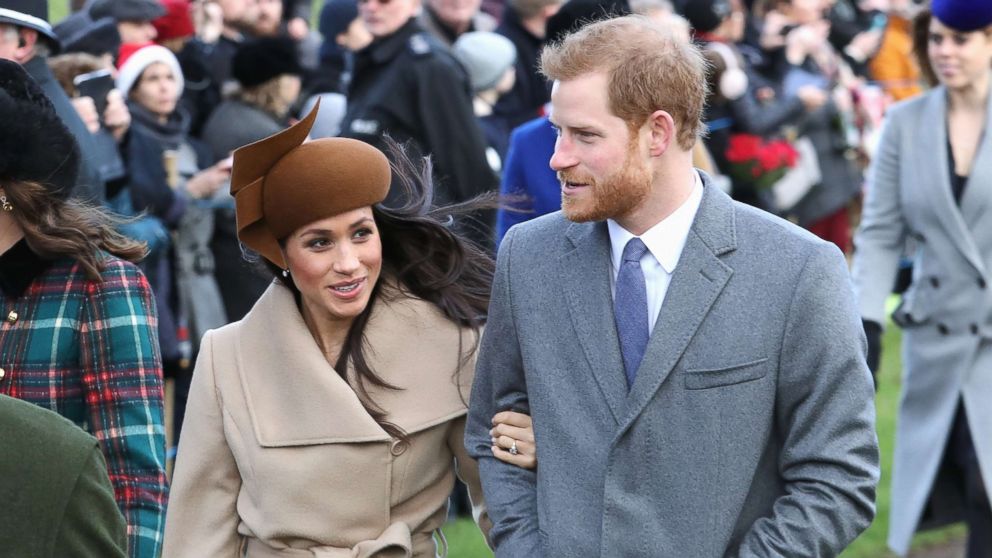 Inside the station, Harry and Markle visited a studio, where they donned headphones, and met with young people. Harry even completed a choreographed fist bump one of the young people at the station.
One of Reprezent's disc jockeys, Jevanni Letford, tweeted that he handed Harry his business card in hopes of securing a job as the disk jockey at Harry and Markle's upcoming wedding.
Markle showed both her independent and humorous sides during a discussion about gender equality.
When the station manager told Harry there was a question for him, Harry pointed to Markle and said, "She answers the questions."
Markle then quickly replied, with a smile, "Yes, talking of gender equality."
Reprezent seeks to prepare participants with the tools to establish careers in the broadcast and music industries and further their education and employment opportunities. The station also partners with a network of schools to provide mental health support for young people.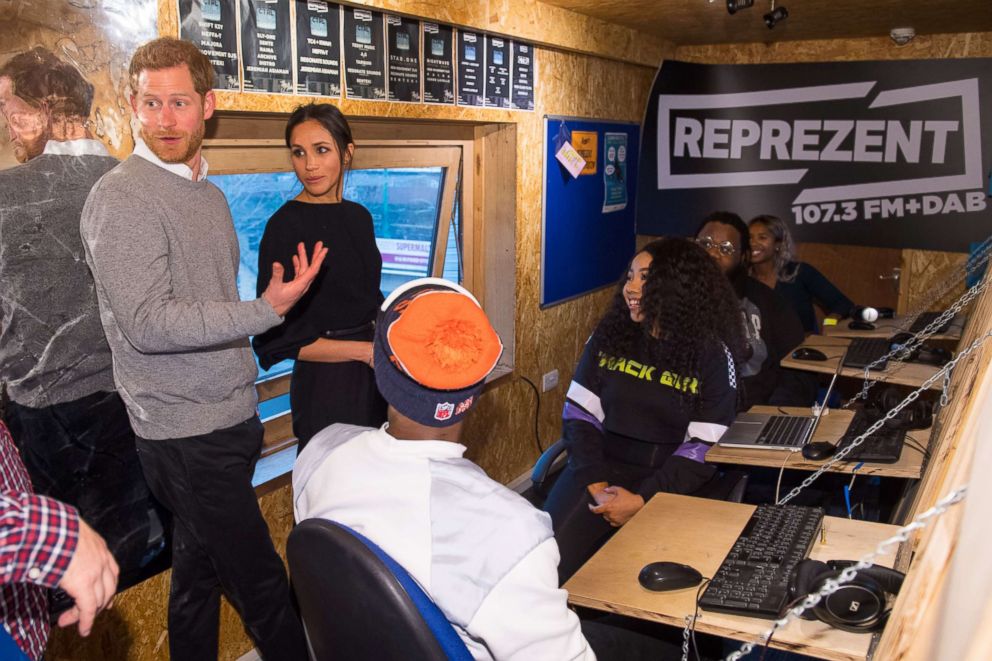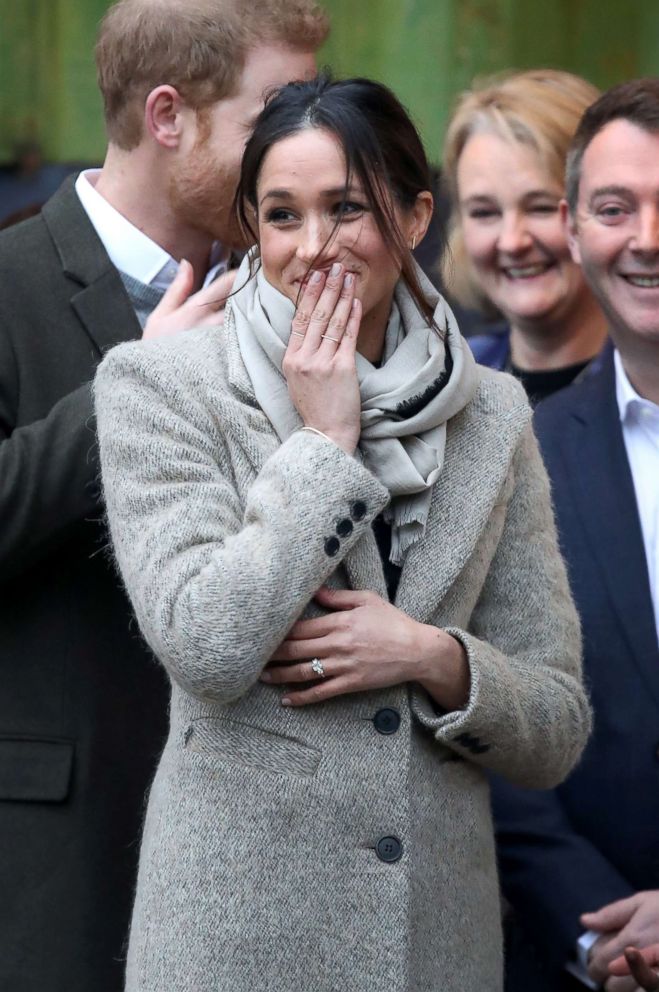 Harry, along with Prince William and Princess Kate, has made mental health awareness a main focus of his charitable work.
Markle will become a patron of the Royal Foundation, which serves as the main vehicle for Harry, William and Kate's philanthropic activities, after her May wedding to Harry.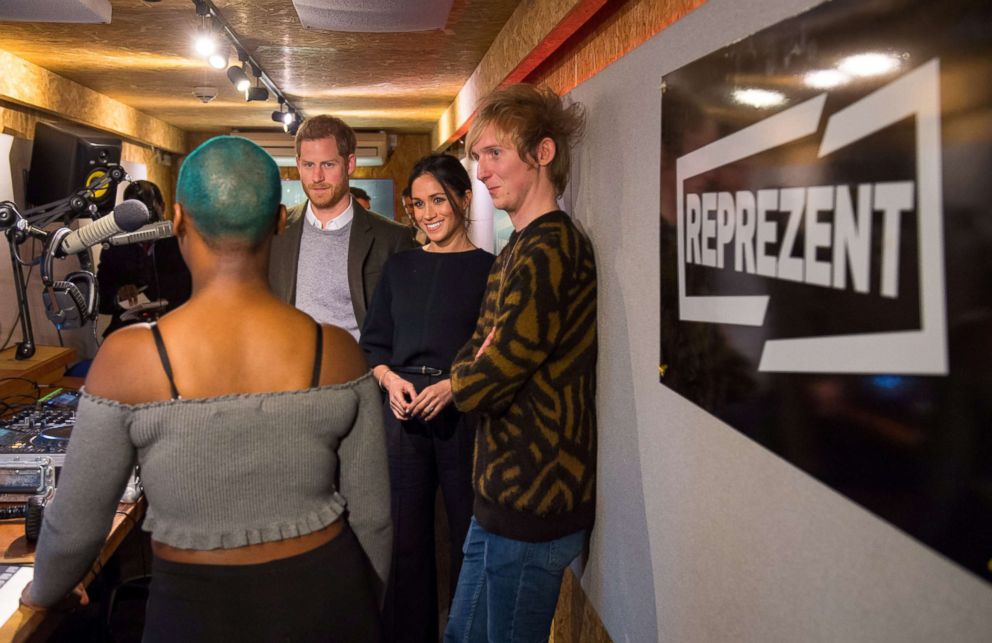 With her official appearances, Markle, who recently moved to London, is getting used to a role that will become a part of her life when she joins the royal family.
She was met by cheers from a crowd waving both U.K. and U.S. flags when she and Harry attended their first official event as an engaged couple in December in Nottingham. The pair visited a Terrence Higgins Trust World AIDS Day charity fair Dec. 1, a poignant reminder of the work so closely associated with Harry's mother, the late Princess of Wales.
Harry's charity, Sentebale, helps vulnerable children in southern Africa struggling with HIV/AIDS. He has campaigned tirelessly for a greater understanding of and funding for the disease.
Markle said in the pair's first sit-down interview as an engaged couple in November that she is looking forward to this "new chapter" in her life, particularly the charitable work.
"We realized once you have access and a voice that people are willing to listen to, with that comes a lot of responsibility, which I take seriously," Markle said. "And now being boots on the ground in the U.K., I'm excited to just really get to know more about the different communities here, [and learn about the] smaller organizations who are working on the same causes that I've always been passionate about under this umbrella."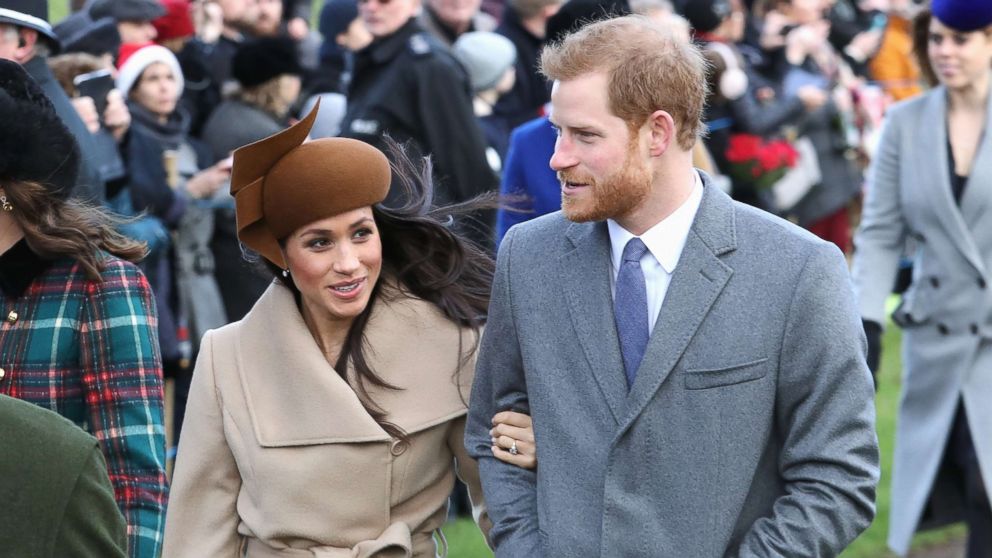 Harry said in the same interview he is looking forward to doing charitable work with Markle as a "team."
"We're a fantastic team, we know we are, and we'll - we hope to, you know, over time try and have as much impact for all the things that we care about as much as possible," Harry said.
Harry and Markle will wed May 19, 2018, at St. George's Chapel at Windsor Castle.