Prince Harry Reportedly Visits Meghan Markle in Toronto
Harry, 32, and Markle, 35, first met this summer, according to reports.
November 3, 2016, 11:17 AM
— -- Britain's Prince Harry reportedly spent Halloween weekend in Toronto with "Suits" actress Meghan Markle, furthering reports of a serious romance between the pair.
Harry, 32, is said to be smitten with the actress and flew to see her last weekend in Toronto, where Markle, 35, films "Suits," according to Us Weekly.
"It was definitely a cloak and dagger visit," Us Weekly magazine's Europe bureau chief, Omid Scobie, told "Good Morning America." "Harry had been planning this for some time and made sure it was done totally undercover arriving at the airport with one security guard and going straight to her apartment."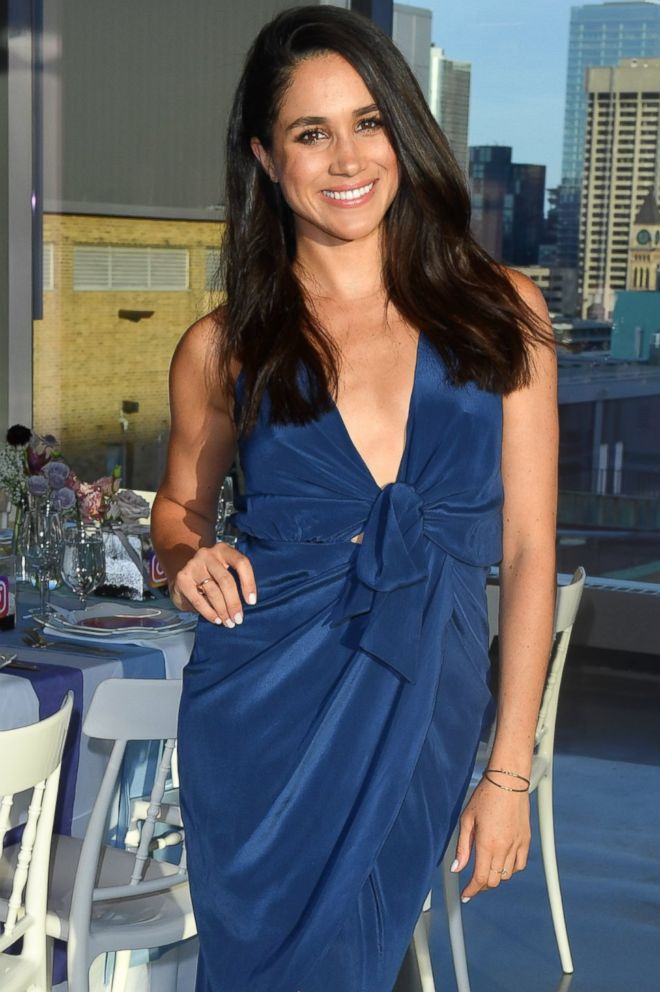 Residents of Markle's Dupont Street Annex neighborhood told The Toronto Star blacked-out SUVs, Canadian police cars and men with earpieces have been seen outside Markle's apartment for days. Harry and Markle, who also runs a fashion and food lifestyle blog, ventured out in masks over the weekend to a Halloween party at Toronto's Soho House, according to the newspaper.
"He got to meet her friends, spend time at her house bond with her dogs. It was just like a couple just hanging out at home," said Us Weekly's Scobie. "They've been cooking together, taking the dogs for walks, even going out and checking out the Halloween decorations."
Who Is Meghan Markle?
One thing Markle shares with Harry, the fifth-in-line to the British throne, is a passion for humanitarian interests. The pair is said to have met over the summer through mutual friends.
"She is very interested in charity work," said ABC News' royal contributor Victoria Murphy. "She's an ambassador for a number of charities. She's been to Africa on humanitarian projects, in the same way as he has."
Markle was born to an African-American mom and Caucasian dad, a childhood she described in an essay she penned for Elle UK magazine. If she were to marry Harry, she would become the first biracial princess in the British royal family.
"Meghan is someone that wears her biracial badge with honor … she's very proud of her heritage and her humble background," Scobie said. "She didn't come from money, she herself has said."
The actress graduated from Northwestern University. She is the founder of a lifestyle brand, The Tig, and just this week launched her own clothing line at a Canadian department store with affordable items for women.
Harry, who fiercely guards his privacy, seems to have met his match with Markle, who documents her nearly every move on Instagram. Markle has shared photos of her multiple visits to London along with cryptic posts alluding to a relationship.
One post shows a jigsaw puzzle, an elephant teapot and a cup of tea, perhaps alluding to Harry's summer trip to Africa to work on the front lines of relocating endangered elephants. Markle has also posted pictures of flowers from a secret suitor.
Markle has recently been introduced to Harry's father, Prince Charles, according to reports. Harry and Markle are said to have gone on a double date with Harry's cousin, Princess Eugenie, a daughter of Prince Andrew.
Markle has not yet met Harry's brother and sister-in-law, Prince William and Princess Kate.
"Two very important people left on the list for Meghan to meet are William and Kate," Scobie told "GMA." "It's very important for Harry to introduce her to them because they're important people in his life and their opinion counts."
Only time will tell if a romance with Harry will end in a fairytale for Markle, like Grace Kelly, the American actress who famously became a princess after her fairy-tale wedding to Monaco's Prince Rainier in 1956.