— -- Prince Harry took to the polo fields and led his team of Army mates to victory in a match against his Royal Navy counterparts.
"Captain Wales," as he's known off the field, took the Hackett Rundle Cup in Wiltshire, England, on Saturday. The Tidworth Polo Cup has been the home of military polo for many years and the grudge match between the Armed forces has seen one or both Princes participate.
Polo is a family affair for the young Princes and no doubt Prince George will be riding his own pony soon enough. Just weeks ago Prince George took his first steps with the help of his mother during a Father's Day match with Prince William and Uncle Harry facing off against each other at the Cirencester Polo Club. Prince George was more taken with a stuffed soccer ball and a polo mallet off the field than the match.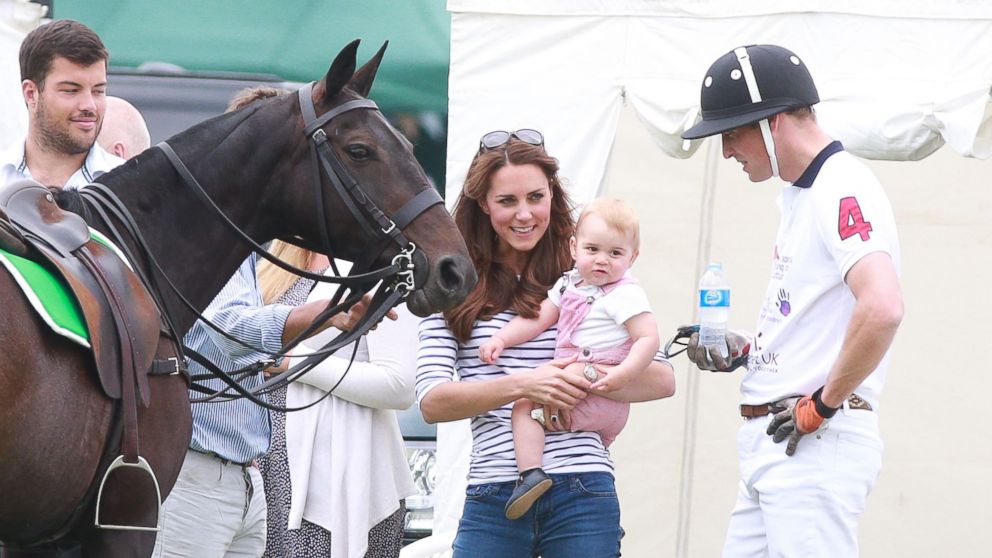 The Duke and Duchess of Cambridge are not only planning Prince George's first birthday for July 22 but reportedly putting together a 30th birthday bash at Kensington Palace for Prince Harry, according to The Sun. He turns 30 on September 15.
The intimate gathering will include 30 of Harry's closest friends with the Kensington Palace drawing room turned into a St. Moritz themed after party decked out in white leather sofas and drapes, reports The Sun.
Inside The Duke and Duchess of Cambridge's Very Sporty Weekend
A Look Inside Prince George's First Year
Prince Harry Says Royal Baby George Spitting Image of Churchill
Prince Harry will also inherit his half of the trust his late mother Diana the Princess of Wales left to him, estimated to be about £10 million or $17 million on his 30th birthday. The world's most eligible bachelor seems to have little concern for money as he and his brother spend much of their spare time raising money for the various charities they support. Both Princes are spending more time at the family business, supporting the monarchy and representing Her Majesty as she reduces some of her workload.