— -- Prince William gave up his wings and flew for the final time on Thursday with the East Anglia Air Ambulance. On his last day of work, William covered a night shift.
The Duke of Cambridge, 35, began piloting his first operational missions in July 2015 and has been based at Cambridge Airport as part of a team of specialist doctors, critical care paramedics and pilots providing emergency medical services in the most dire of situations.
William wrote a letter ahead of his last shift in which he expressed his "profound respect" for his colleagues.
"We are sent to only one per cent of ambulance call outs, where having a trauma team and getting the hospital to the patient quickly, can mean the difference between life and death," William wrote in the letter published by the Eastern Daily Press, a local newspaper. "I have watched our medical team perform surgery on a patient within minutes of jumping off the helicopter – their level of skill is astounding."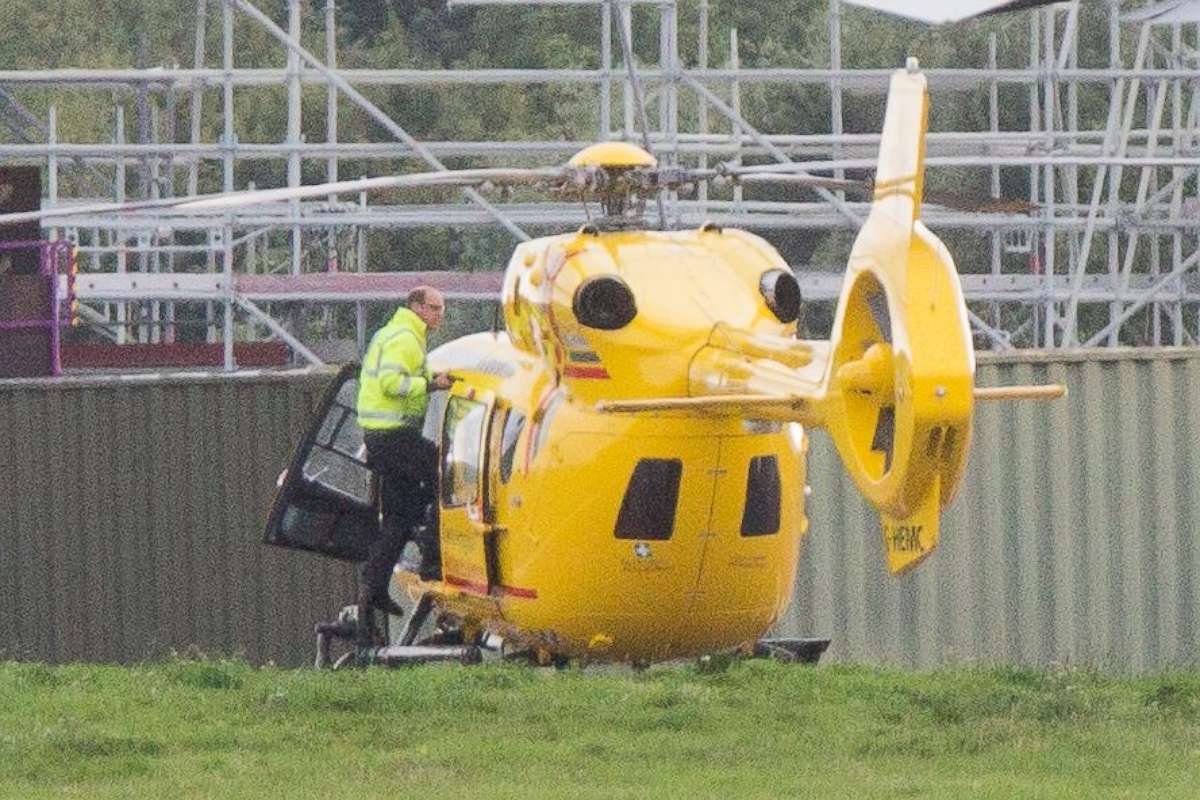 He continued, "I have watched as incredibly skilled doctors and paramedics have saved people's lives. These experiences have instilled in me a profound respect for the men and women who serve in our emergency services, which I hope to continue to champion even as I leave the profession."
William also opened up in the letter about the mental health aspects of his job with East Anglia.
"I have also been very fortunate to work with an organization which recognizes the stress its staff deals with and puts their welfare as such a high priority," he wrote. "You need to be physically and mentally fit to do this job properly and so we are encouraged to talk through the things we have seen, to share the trauma within the team."
William, Princess Kate and Prince Harry formed the Heads Together campaign last year to bring attention to the issue of mental health. William and Harry, 32, have also opened up publicly over the past year about coping with grief after the loss of their mother, Princess Diana, in 1997.
William said one of his first rescue efforts left him determined to bring attention to mental health awareness.
"As a team, we travel to some very daunting incidents and we have been though some incredibly tough times together, witnessing some appalling tragedies" he wrote. "One of the first call outs I made was to a young man who had taken his own life; it was an incredibly tough day and had a profound effect on all of us, not least in my determination now to draw attention to this issue."
William and Kate will now focus on royal duties full-time. William's grandfather, Prince Philip, 96, announced his retirement earlier this year, and his grandmother, Queen Elizabeth, 91, no longer does long-haul travel.
The end of William's tenure with East Anglia also coincides with plans for Prince George, 4, to attend school in London this fall. George, who had been attending the Westacre Montessori School near the couple's country home, Anmer Hall, will attend Thomas's Battersea School, not far from the family's base at Kensington Palace.
William and Kate valued the normalcy that William's job as an air ambulance pilot and a RAF search and rescue pilot in Wales gave them. It allowed the couple to provide George and his sister, Princess Charlotte, 2, with a life away from the spotlight, splitting their time between London and Norfolk.
Just last weekend, William, Kate, George and Charlotte returned from a royal tour in Germany and Poland.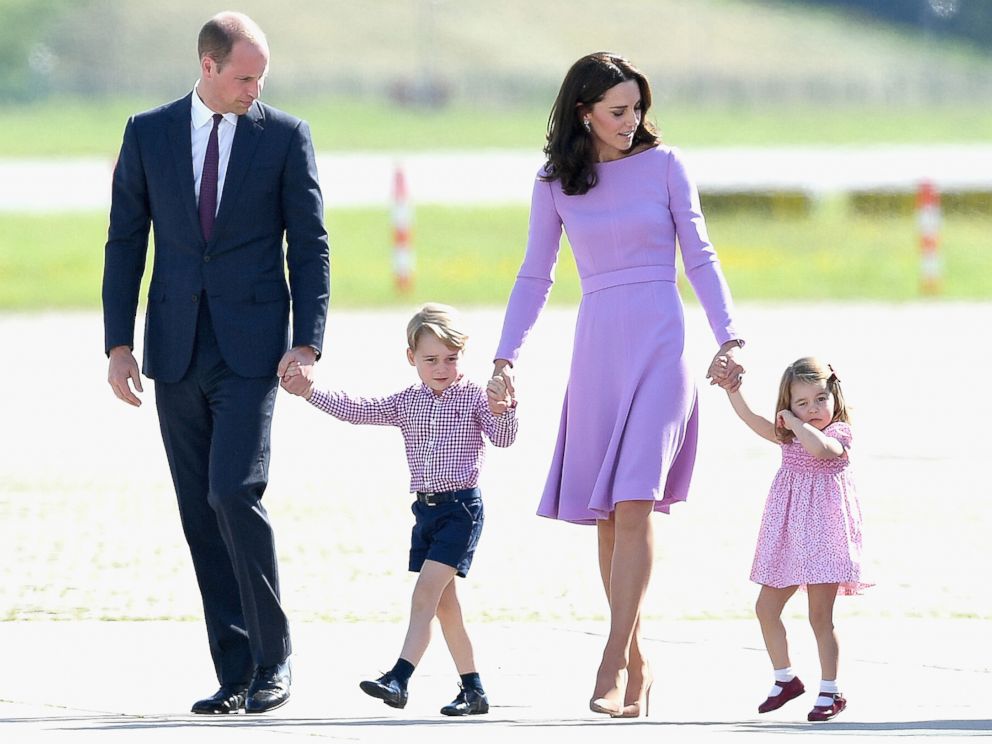 It was George's third royal tour. His first took place as a toddler in 2014 to Australia and New Zealand, and the couple brought both their children for the first time as a family to Canada last fall.
The children are slowly being introduced to their future life as young royals. On the family's trip to Poland and Germany, Charlotte showed off an adorable curtsy on the red carpet, and both children politely shook the hands of dignitaries.