— -- The Tower of London was decked out in red today.
The Duke and Duchess of Cambridge, along with Prince Harry, wandered through a sea of ceramic poppies (once the Tower's moat), each placing a single poppy to honor the heroes who fought for freedom during World War I.
William, Kate and Harry have played a high profile role in the ceremonies commemorating the 100th anniversary of Britain entering WWI. The royal trio even hurried back from Centenary events in Belgium Monday night in order to participate in the exhibition today.
Prince William and Kate Attend WWI Commemorations
The exhibition -- Blood Swept Lands and Seas of Red -- is a tribute to every British and Colonial life lost in the Great War. Throughout the summer, the poppy field will grow, representing the tremendous loss of life and sacrifices soldiers and seamen made. By November 11, Armistice Day, 888,246 poppies will be planted, signifying the end of the War in 1918.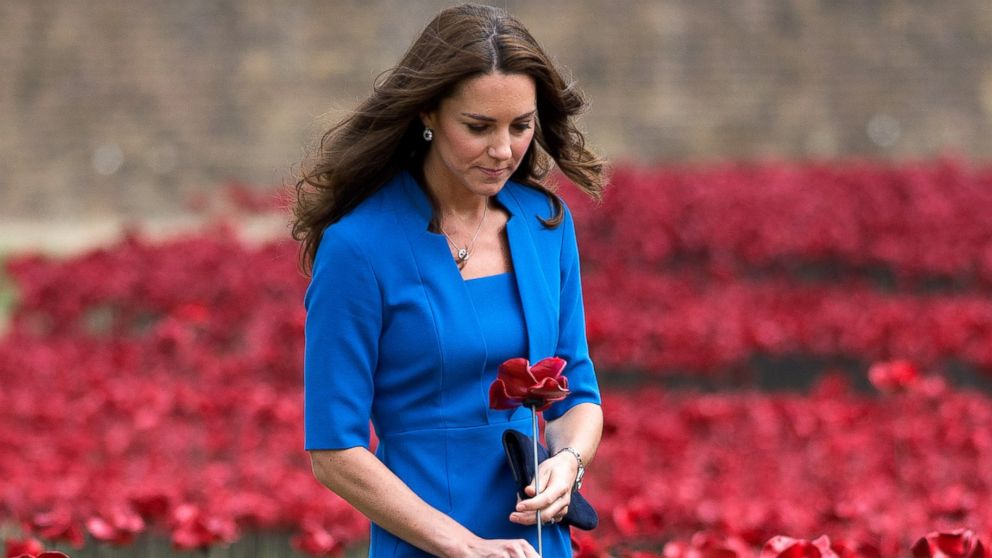 Each ceramic poppy was handmade and individually glazed then attached to a two foot wire so it can be placed into the Tower Moat. Not all of the poppies have been created and another several hundred thousand will be added to the field over the next few months. Later, the ceramic poppies will be sold for 25 pounds -- about $40 -- apiece, with the proceeds will benefit Armed Forces charities, including Help For Heroes.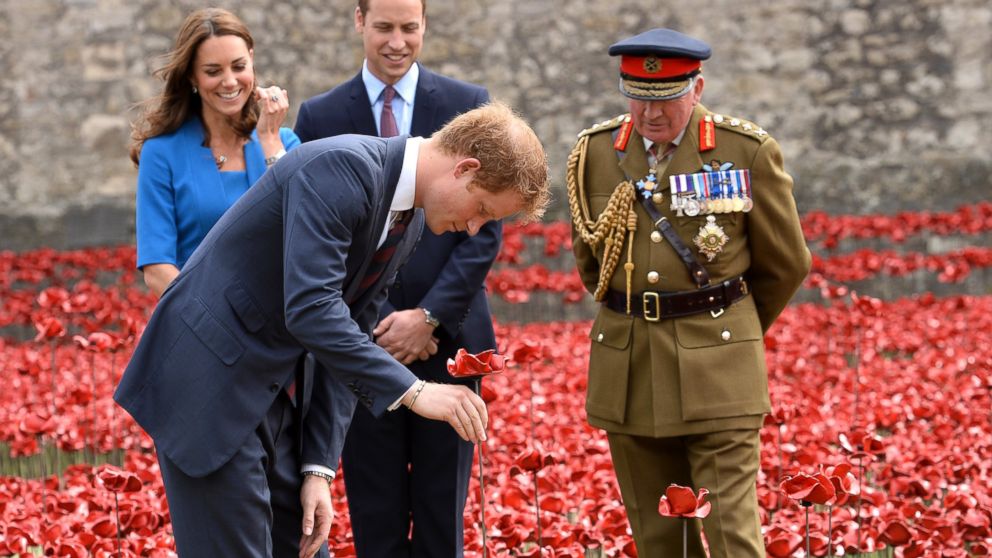 "Prince Harry was trying to work out how much money they would raise for our charities and said what a great idea it was that they could use something like that, centered around the First World War, to benefit the charities that help injured servicemen now," said Mark Taylor, a representative for Help for Heroes.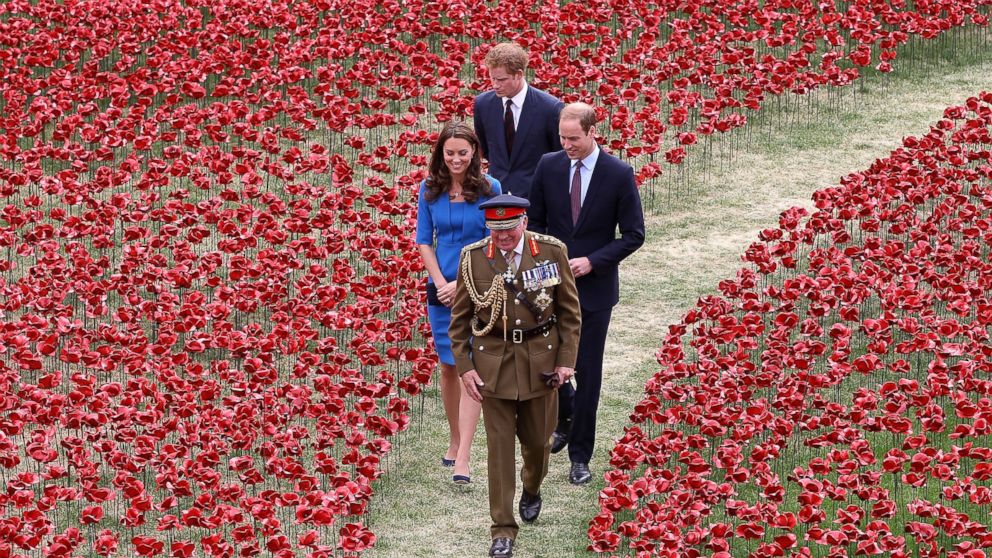 Among those who chatted with the young royals was 18-year-old flight sergeant Cammeron Morante whose grandfather had been a medic with the Phillipino Army and died at Pearl Harbor. He recounted how he spoke to William "at length about the RAF and he told me how much he was missing it."
Meanwhile, Queen Elizabeth, who is currently on her annual summer break at Balmoral, attended a service at Crathie Kirk nearby in Aberdeenshire, to pay tribute to those who died.