— -- Prince William and Princess Kate arrived in Manchester today for a day of engagements that will see them honor the legacy of William's late mother, Princess Diana of Wales.
William and Kate, both 34, will make four stops across Manchester including one at Francis House, a children's hospice center that Diana first opened in 1991. The center is now celebrating its 25th anniversary.
Kate wore a striking checked Erdem coat which resembled the plaid outfit Diana wore when she visited Francis House.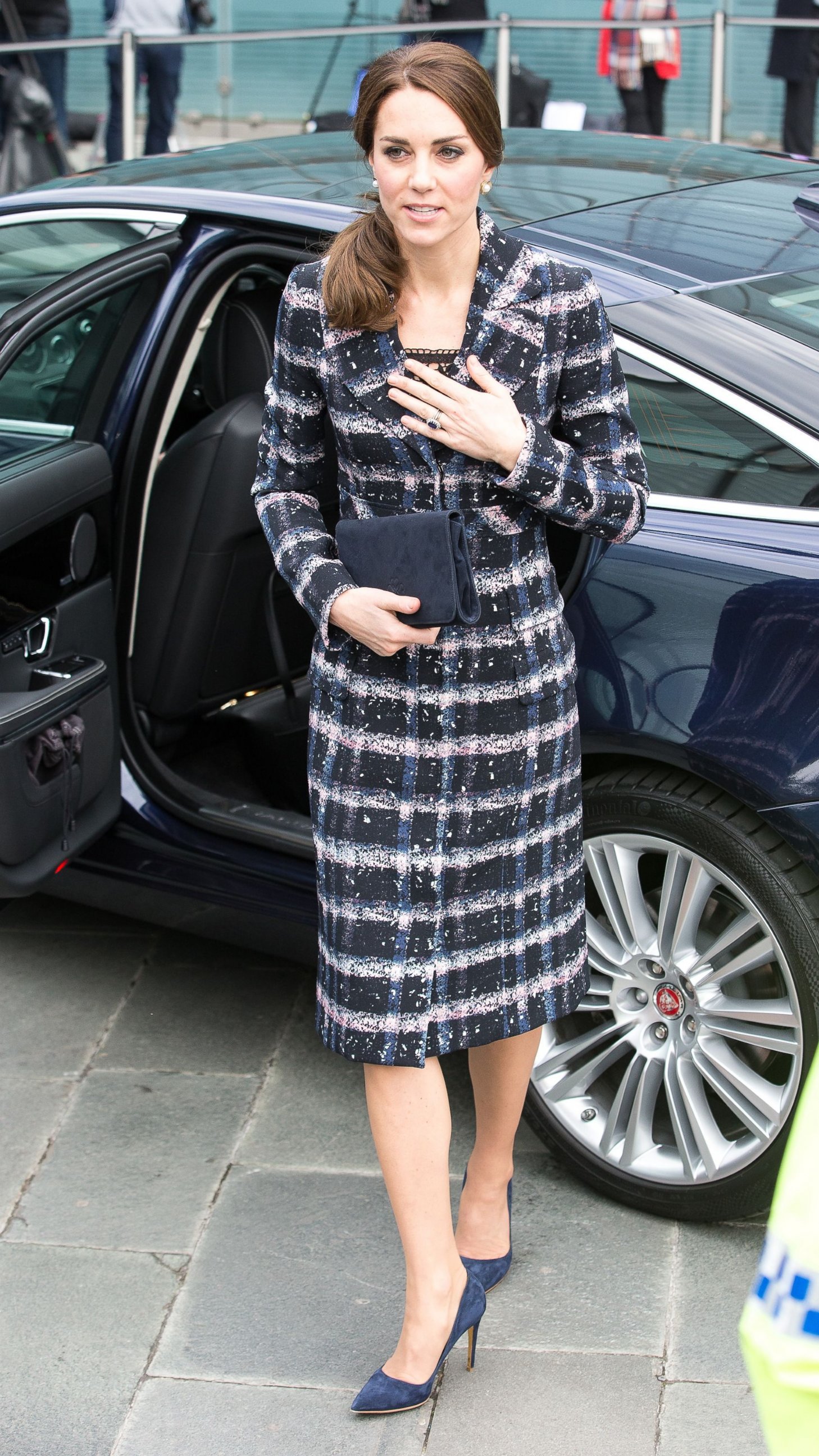 The hospice center currently treats more than 300 sick children but is struggling to raise money for its operating costs. Hospice care was a major focus of Princess Diana's work and William and Kate have made it a top priority of their charitable work, keeping Diana's legacy alive.
At the National Football Museum, their first stop in Manchester, William and Kate were greeted by school children holding royal masks. William jumped into a game of football with the kids and even scored a goal in a penalty shoot-out with Kate watching on the sidelines.
Prince William revealed that Princess Charlotte shows more aptitude for football than Prince George.
"Charlotte is the one who shows more aptitude [for football]," he said at the event. "George is sort of getting into it slowly, but Charlotte is showing more aptitude."
Both William and Kate are advocates for the Coach Core apprenticeship program which helps young people prepare for careers in sports coaching.
The couple also visited The Manchester Cenotaph, a memorial in the city's St. Peter's Square that honors First World War veterans. Later today, William and Kate will make a stop at the University of Manchester.