— -- Kensington Palace today shared two photographs of Princess Charlotte on her first day of preschool.
Charlotte, 2, was dressed in a red coat, by U.K. children's fashion line Amaia, and red shoes for her first day at Willcocks Nursery School in London.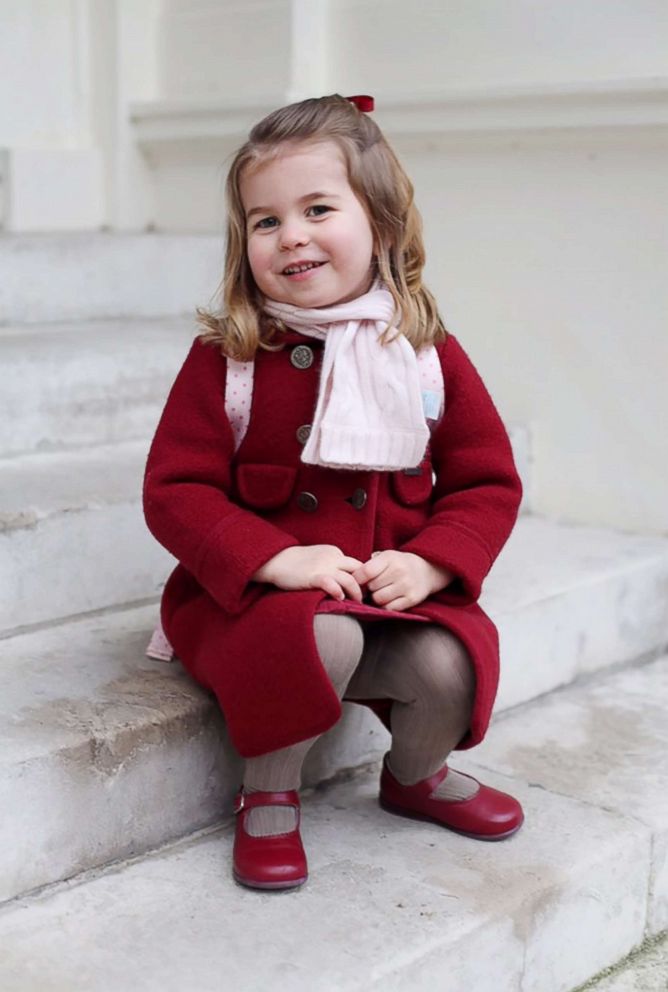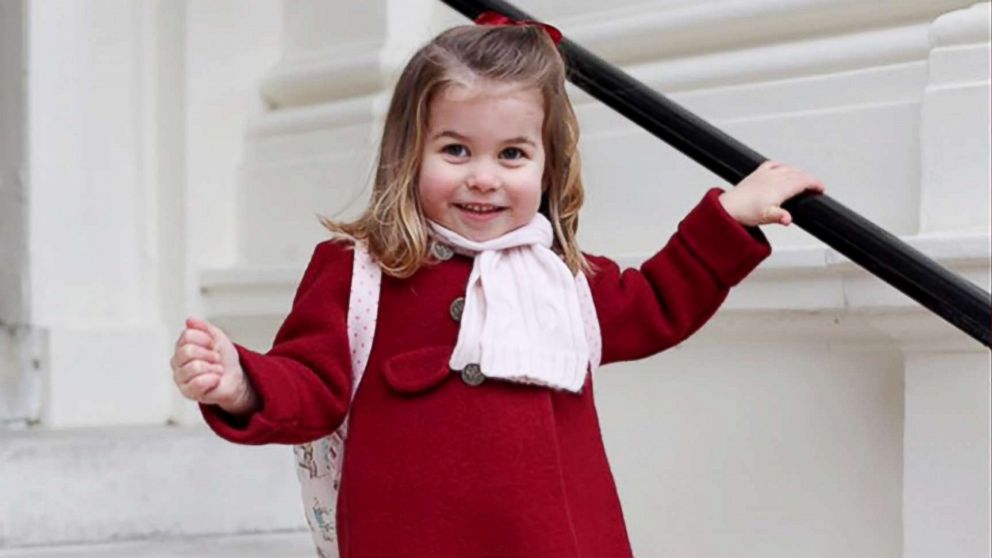 The daughter of Prince William and Princess Kate also donned a pink backpack by Cath Kidston and a pink scarf.
Kate told a young girl in November, during a visit to a children's center in London, that pink is Charlotte's favorite color.
"The Duke and Duchess of Cambridge are very pleased to share two photographs of Princess Charlotte at Kensington Palace this morning," Kensington Palace said in a statement. "The images were taken by the Duchess shortly before Princess Charlotte left for her first day of nursery at the Willcocks Nursery School."
Kensington Palace announced William and Kate's school choice for Charlotte in December.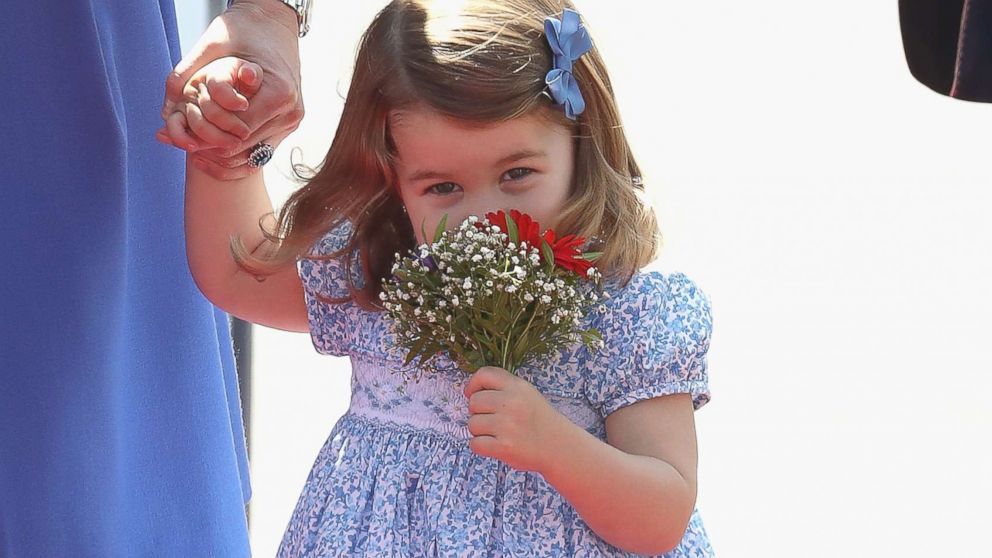 The school, which is located around the corner from Kensington Palace and has been in existence for 75 years, describes itself as a "traditional nursery school which strives to maintain its ethos for high standards, excellence and good manners."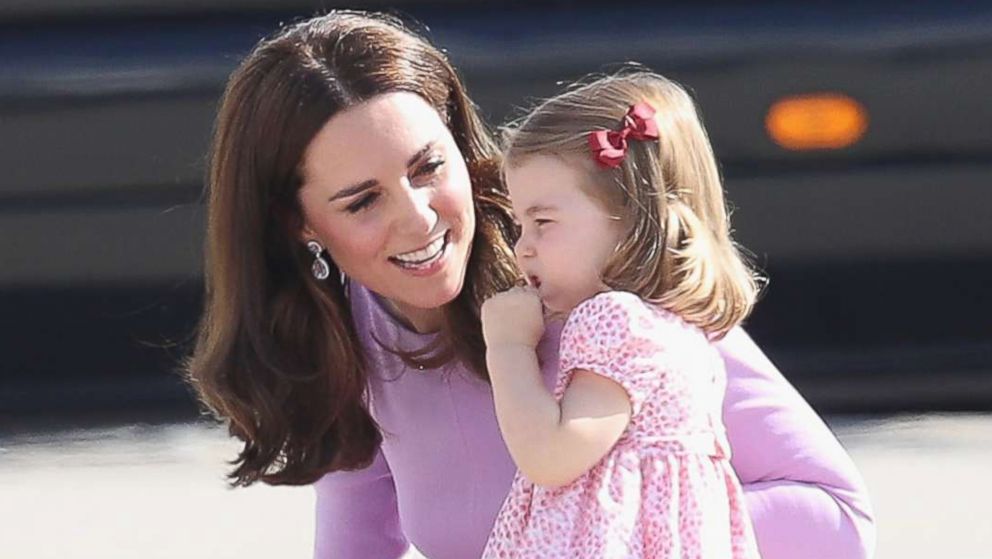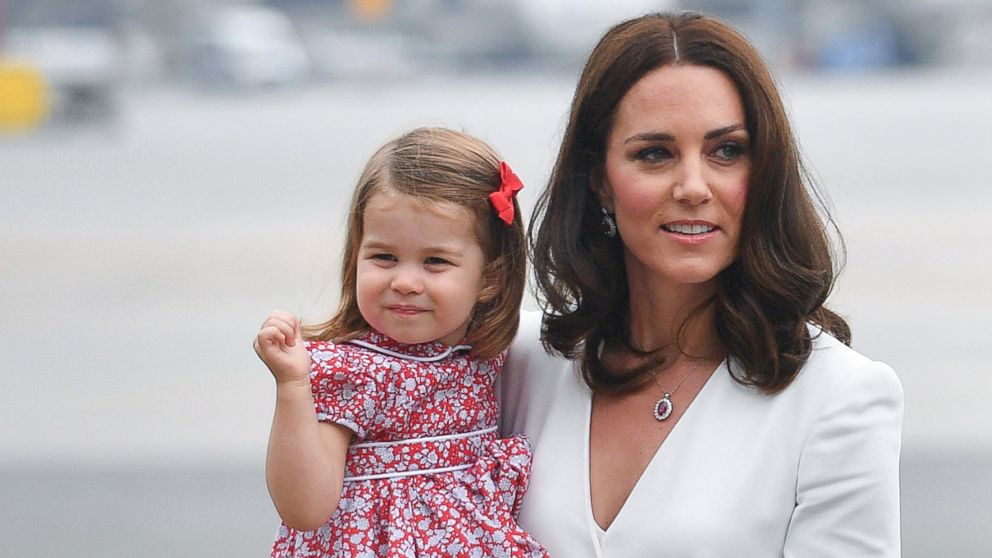 Tuition is about $18,000 for the morning and afternoon session, according to the school's website.
Charlotte's school is located near the school that her brother, Prince George, attends in London.
George, 4, started at St. Thomas's Battersea School in September. Prior to that, George attended Westacre, a local Montessori school near the family's country home, Anmer Hall, in Norfolk.
George and Charlotte will gain a new sibling later this year. Kate, who will turn 36 on Tuesday, is due to give birth to her third child in April.