— -- An Audi convertible used by Princess Diana and her sons, Prince William and Prince Harry, was sold today at auction for $75,000.
The 1994 dark green convertible was purchased by an anonymous buyer, a spokeswoman for Cheffins, an auction house in Cambridge, England, told ABC News.
Diana was famously photographed driving the car with William and Harry in the backseat, the convertible top down.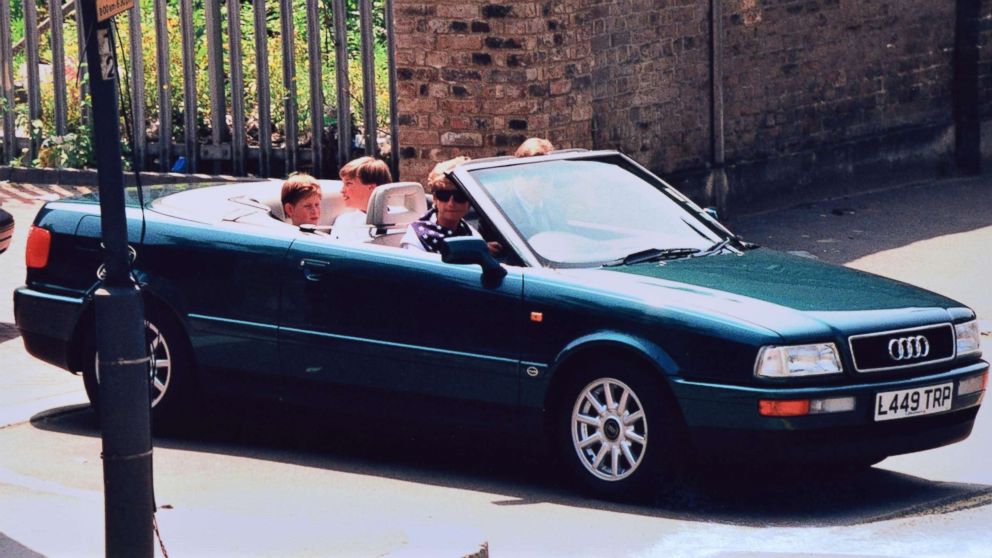 The car was brought into Cheffins by a private buyer and had 21,856 miles on it, said a Cheffins spokeswoman.
The car was described as being in "immaculate condition" and "one of the most photographed cars of its generation." It was expected to fetch as much as $103,000.
Other Diana memorabilia up for auction today at Cheffins included two Christmas cards featuring Diana, William and Harry and a signed Christie's June 1997 auction catalog from "Dresses from the collection of Diana, Princess of Wales."
Next month will mark the 20th anniversary of Diana's death at age 36 in a Paris car crash. Her sons, William and Harry, were just 15 and 12, respectively, when Diana died.
The brothers, who both opened up publicly this year about the grief they suffered after Diana's death, gathered with family members last Saturday, on Diana's birthday, at her family home, Althorp House, to rededicate her grave in a private service.
William and Harry are also marking the 20th anniversary of their mother's death by commissioning a statue of Diana that will stand in the public gardens of Kensington Palace in London.
Kensington Palace is also home to a stunning memorial garden that opened in April to mark the 20th anniversary of Diana's death and to honor her life. "Diana: Her Fashion Story," an exhibition chronicling Diana's evolving style during her life, opened at Kensington Palace in February.