— -- Lord Charles Spencer, a brother of Princess Diana, told the BBC today it was a "bizarre and cruel thing" for Diana's sons, Princes William and Harry, to be forced to walk behind their mother's funeral cortège.
"I was lied to and told that they wanted to do it, which of course they didn't," Spencer told the BBC's Radio 4 program about his nephews, William and Harry.
Spencer, 53, placed the blame on the palace courtiers and called it the "most horrifying half an hour of my life."
William, 35, and Harry, 32, were just 15 and 12, respectively, when their mother died in a Paris car crash in August 1997.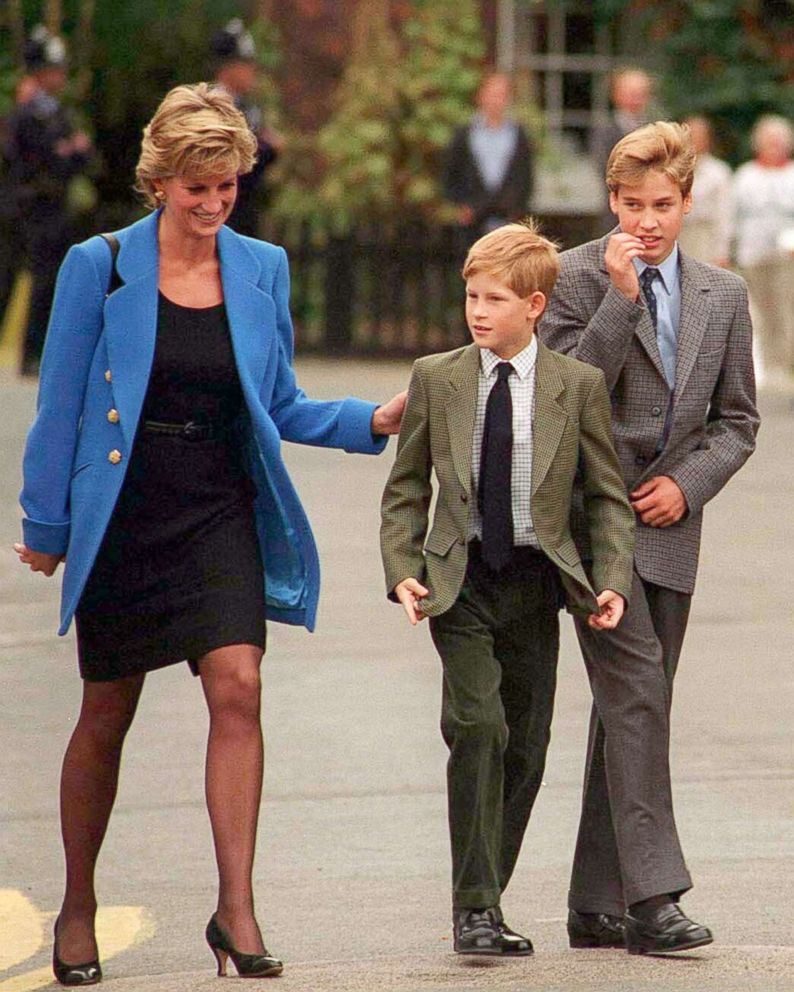 William, now a father of two young children, and Harry walked behind their mother's coffin as the procession made its way through the streets of London on Sept. 6, 1997. They were accompanied in the procession by their father, Prince Charles, and their grandfather, Prince Philip, in addition to Spencer.
At one point during the procession, Spencer could be seen patting Harry on the back, appearing to give him emotional support.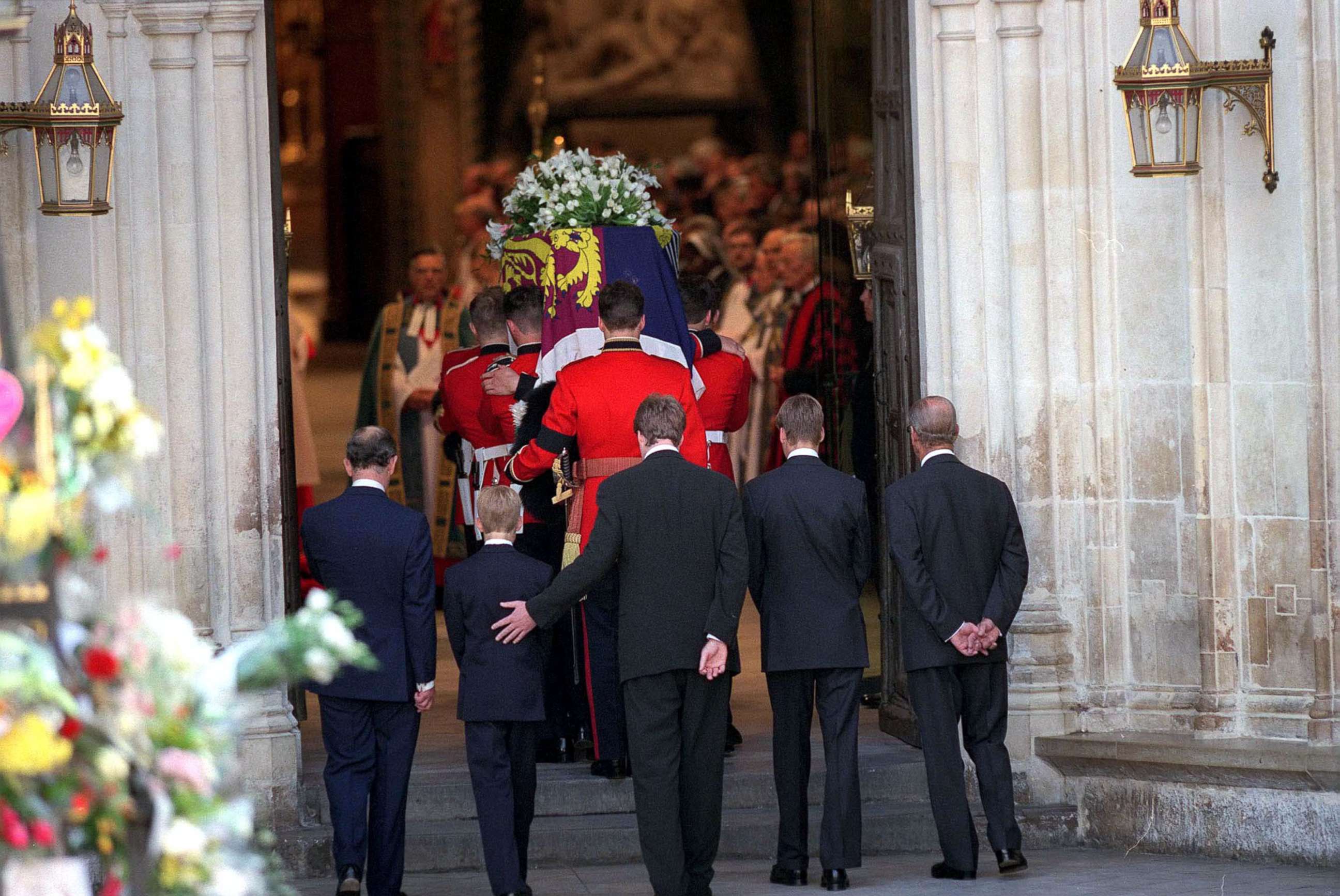 Harry recently opened up for the first time publicly about what it was like to walk behind his mother's coffin.
"My mother had just died and I had to walk a long way behind her coffin surrounded by thousands of people watching me while millions more did on television," Harry told Newsweek magazine in an interview published last month. "I don't think any child should be asked to do that under any circumstances. I don't think it would happen today."
Spencer, one of Diana's three siblings, said he is still haunted by her funeral and suffers nightmares from the "harrowing" ordeal.
"It was the worst part of the day by a considerable margin, walking behind my sister's body with two boys who were obviously massively grieving their mother," Spencer told the BBC. "It was a sort of bizarre circumstance where we were told you just have to look straight ahead."
Spencer gathered with Harry and William and other family members last month on Diana's birthday at Spencer and Diana's family home, Althorp House in Northamptonshire, England, to rededicate Diana's grave.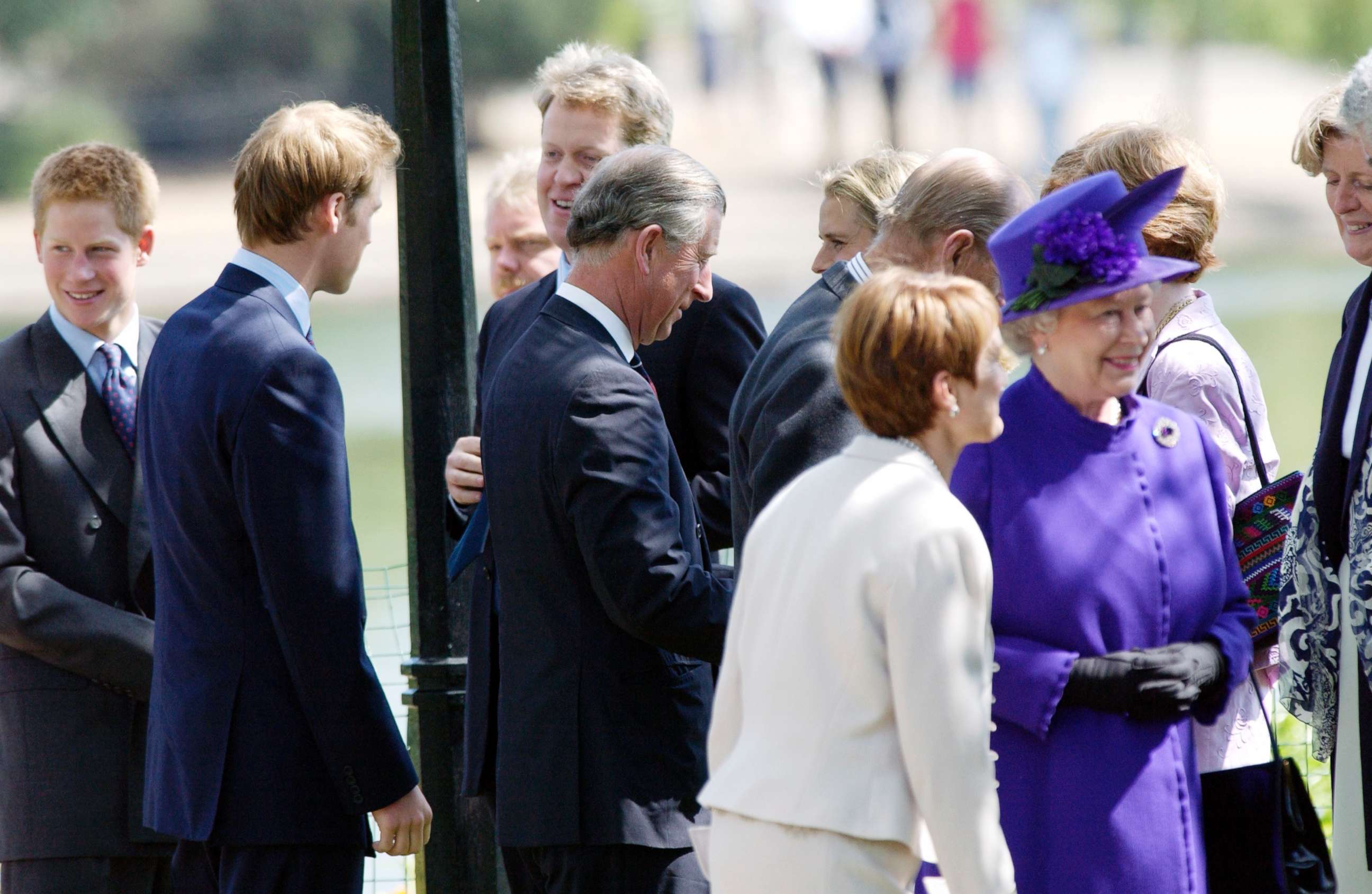 Today, he revealed there have been four attempted break-ins at the estate, where Spencer lives. Diana's grave, which is not open to the public, is located on an island on Oval Lake on the grounds of Althorp House.
William and Harry have organized several events this year to commemorate their mother's life, including commissioning a special display of blooms in Kensington Palace's sunken garden and a statue to be erected on the grounds of the palace.
Kensington Palace has also announced a number of events to mark the 20th anniversary of Diana's death, including a fashion exhibit that opened in February.
William and Harry also spoke out about their mother, who was 36 when she died, in an intimate documentary that aired this week on England's ITV and HBO.
"All I can hear is her laugh in my head and that sort of crazy laugh of where there was just pure happiness shown on her face," Harry said in the documentary, "Diana, Our Mother: Life and Legacy." "One of her mottos to me was you know, 'You can be as naughty as you want, just don't get caught.'"