Princess Kate reveals her mom's crush on Roger Federer ahead of Wimbledon
Kate shares her candid memories in a new BBC One documentary.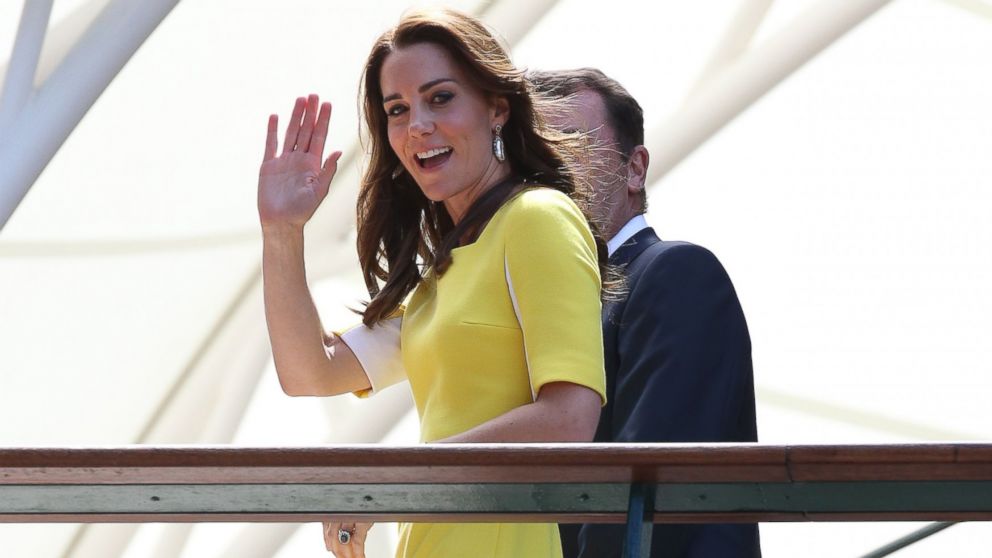 — -- When Roger Federer begins his quest next week for a record-breaking eighth Wimbledon men's title, he can count on Princess Kate's mom cheering him on.
"Roger [Federer] is my mother's heartthrob," Kate, 35, said of her mom, Carole Middleton. "I don't think she will mind me saying that. I think he probably knows that too."
Federer, who attended the wedding of Kate's sister, Pippa Middleton, in May, is just one of the tennis stars Kate opens up about in a new BBC One documentary, "Sue Barker: Our Wimbledon," marking 90 years of Wimbledon coverage on the BBC.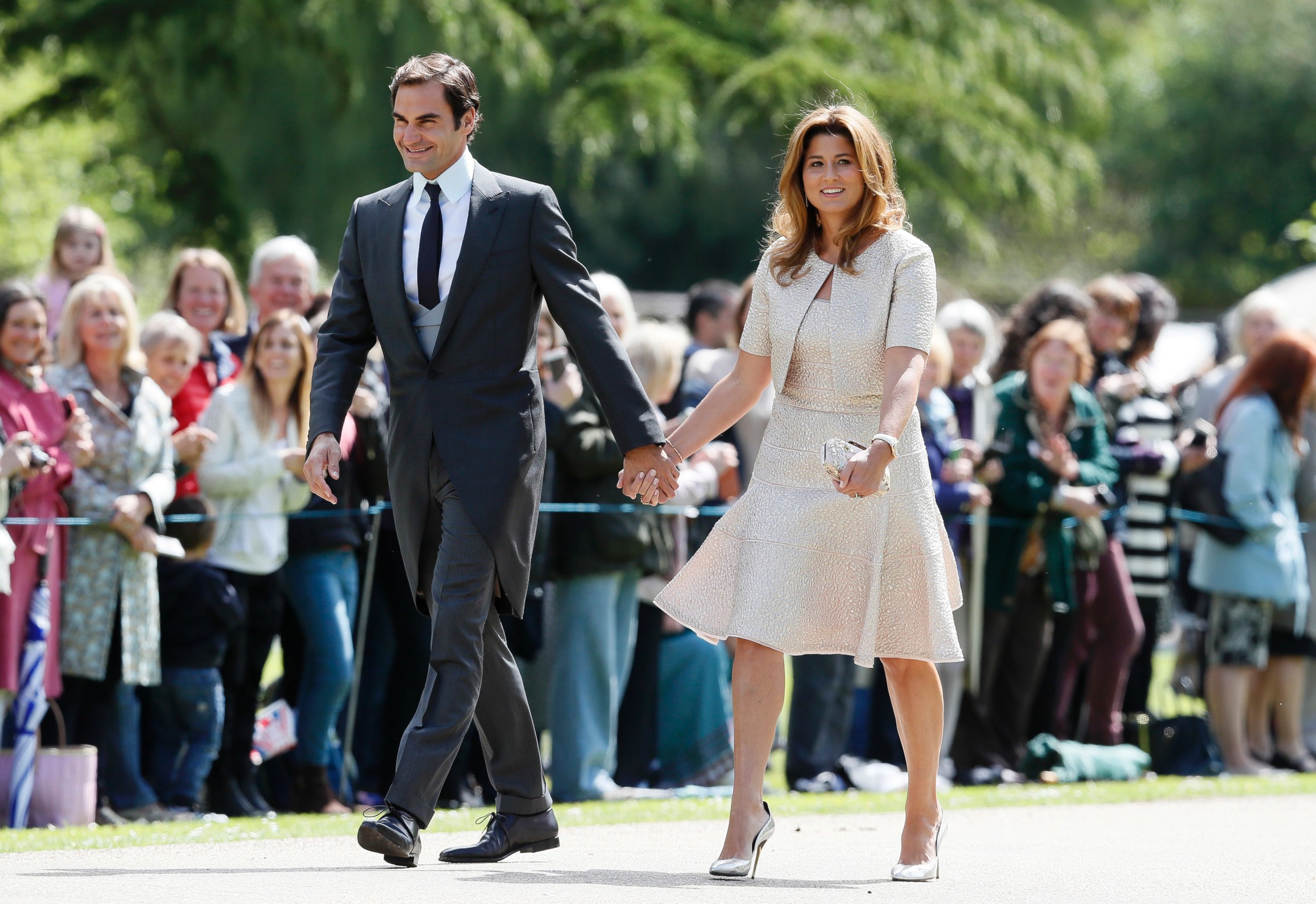 "I was really taken by [Andre] Agassi and [Pete] Sampras, [Goran] Ivanisevic and Steffi Graf," Kate recalled of a childhood spent watching Wimbledon. "That for me was my first memories."
Kate will attend the opening day of Wimbledon on Monday as royal patron of the All England Lawn Tennis and Croquet Club. Kate took over the patronage from Queen Elizabeth II, 91, in December.
The Duchess of Cambridge revealed in preview clips of the documentary, which airs Sunday, that just watching Wimbledon matches made her hope that she too could be a tennis star.
"It inspires young people including myself," she said. "Every time Wimbledon is on I am thinking, 'Yes, I could do the same' and get out the racket. Sadly, not the same results."
Kate has a tennis court at the country home, Anmer Hall, she shares with Prince William and their children, Prince George and Princess Charlotte. William, also 35, and Kate are said to enjoy a fierce rivalry on the court.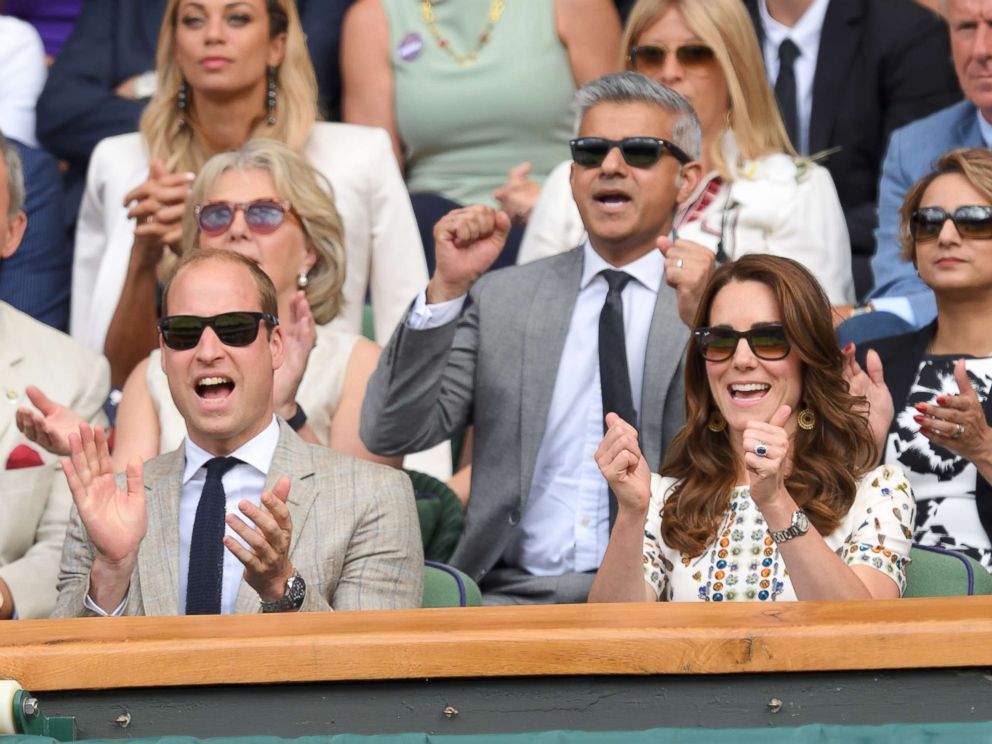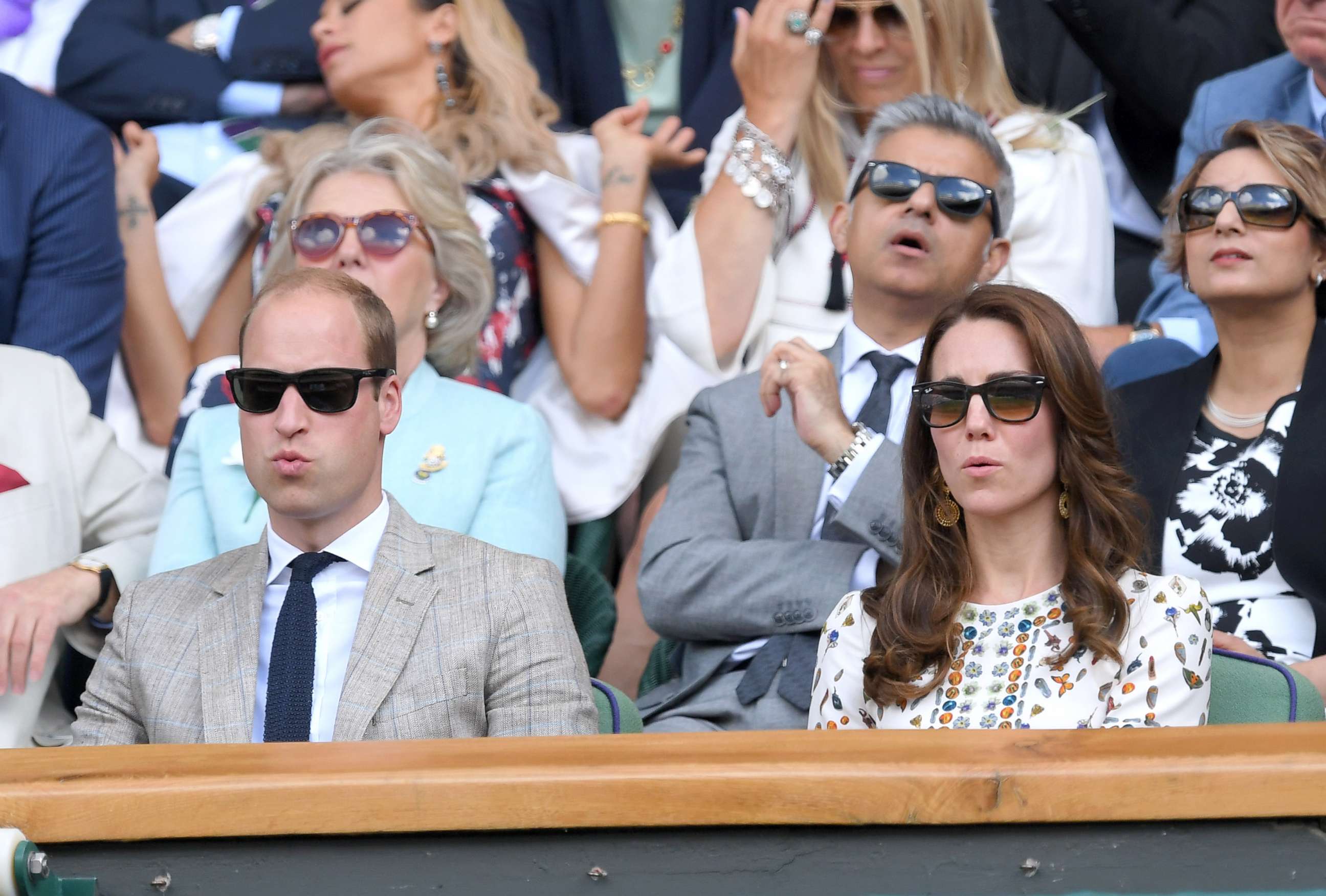 Kate admitted to Novak Djokovic after watching him in the 2014 Wimbledon men's final that she and William are pretty "even." She also told the three-time Wimbledon champion she was a bit out of practice at the time since becoming a new mother to Prince George, who turns 4 in July.
Kate also revealed that while pregnant with George in 2013, her doctor told her she could not attend the Wimbledon men's final. Andy Murray went on to win the tournament that year, ending Britain's 77-year drought in the men's championship.
"I was very heavily pregnant," Kate said. "I wrote to him [Murray] afterwards saying sorry for not being there."
Kate and William are often seen courtside at the All England Club and Kate is also accompanied by her parents and siblings. It was one such visit to Wimbledon with her dad, Michael Middleton, that Kate said left her "mortified."
"My father is not going to appreciate this but we were walking past Tim Henman and had just seen [Pete] Sampras play. My dad said, 'Hi Pete,'" Kate recalled. "I was mortified."