— -- In 2006, USA launched "Psych," one of its most successful shows, running more than 100 episodes in eight seasons. And now this December, the beloved series returns with its first TV movie -- one that had to be rewritten in just three days.
The comedic drama follows a fake psychic and his reluctant best friend as they help solve crimes for the Santa Barbara police department.
Creator Steve Franks and James Roday, who plays the lead character, Shawn Spencer, in the upcoming "Psych: The Movie," wrote this film together. But shortly before production, Timothy (Tim) Omundson, who portrays Det. Carlton Lassiter in the series, suffered a stroke.
Omundson is now recovering. But even as the film's writers were absorbing the news of his stroke, they had to do a heavy rewrite of the script.
"We were so exhausted and heartbroken and numb," Roday told ABC News. "It was unlike anything I've been a part of writing-wise. It was almost like a higher power took over. Steve and I camped out at a booth at this restaurant in Vancouver for like 72 hours and rewrote basically the entire script and then, bloodshot, handed this over [to executives] like 'We, we don't know what this is.'"
"It actually became better in a weird way," Franks added. "It became more emotional, and it became about something slightly different than it originally was."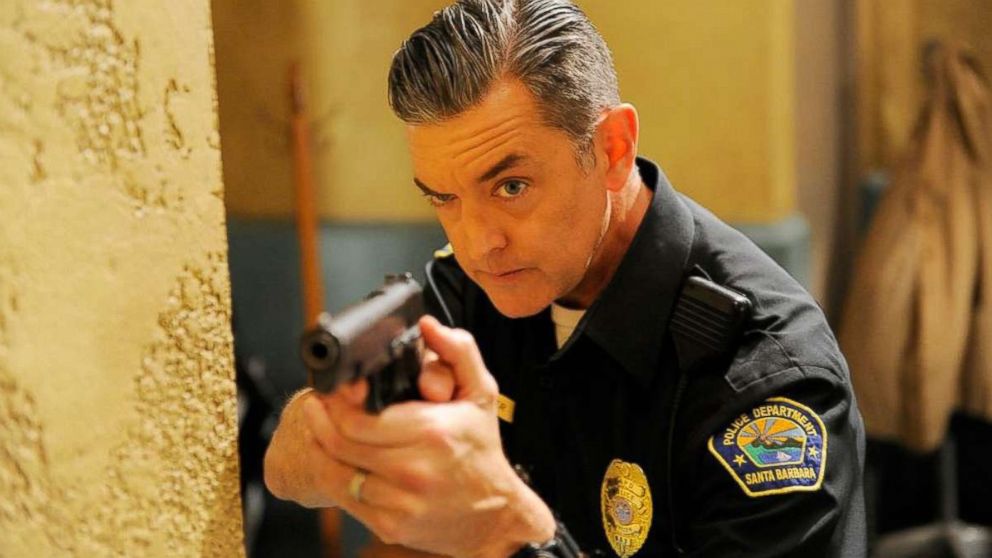 Maggie Lawson, who plays Omundson's longtime partner, Juliet, on the show, still gets emotional talking about his health issue. But she says the film makes perfect sense given where the series ended.
"It almost organically played out because he's not my partner anymore and we aren't in Santa Barbara, so in a way that was going to have to play out," Lawson shared. "It was very different not having Tim there for me. It was an adjustment."
Franks confirmed to ABC News that Omundson is still a part of the movie and will appear in a scene. He's just not as prominent as originally intended.
"Most importantly there are scenes that I love for Tim that will be in the second movie word for word. I wanted to not step on that character arc," said Franks.
The cast is ready to make five more 'Psych' movies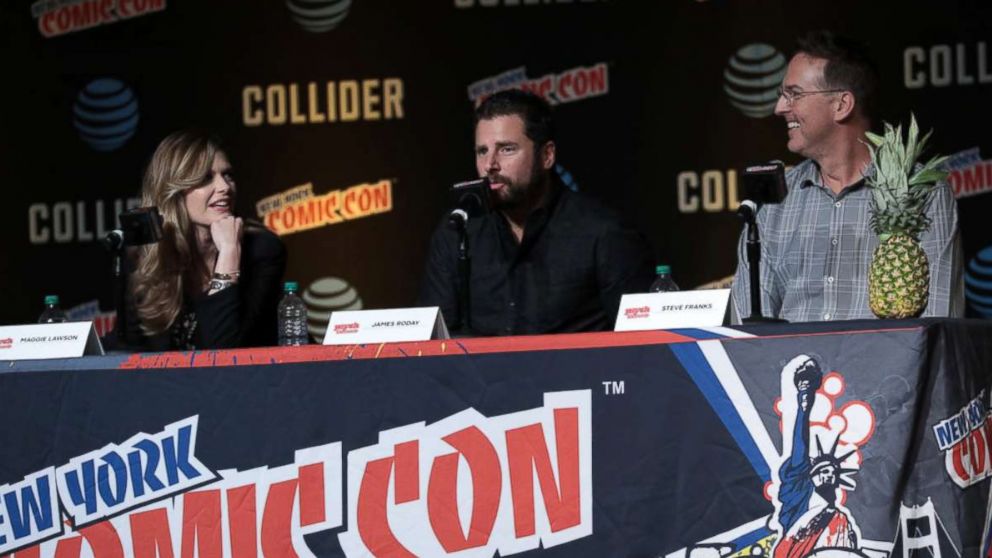 Franks believes Omundson's smaller part in this movie may work in their favor considering that, as the cast and crew revealed at their New York Comic Con panel on Saturday, they want to make at least five more movies.
"We'll go on this journey as long as you guys feel like carrying us," Roday shouted to screaming fans.
Franks also revealed the movie will end on a cliffhanger, hopefully setting up those future "Psych" movies -- one that might even be themed around a beloved film or TV show. It's something the series did with "The Shining," "Twin Peaks," and "Clue" to name a few.
"We didn't want to do it [a theme] with the first one," Franks said. "But the next one, I might."
He told ABC News he already has something in mind.
What fans need to know
After showing the first 20 minutes of the film to the Comic Con audience, credits revealed, and the cast confirmed, John Cena will reprise his guest role from the series along with previously announced Jimmi Simpson, Ralph Macchio and Zachary Levi. Also disclosed in the viewing, the actual Psych business will return with a new, humorous name (but we won't ruin that joke for you).
Dulé Hill's character, Gus, will finally get a girlfriend after going eight seasons without a strong love interest. She'll be played by his real-life fiancé Jazmyn Simon.
Fans also got a tip on how to find that pineapple, traditionally hidden in every "Psych" episode.
"The pineapple in the film is a tribute to a pineapple in another episode of 'Psych,'" Franks teased to the audience.
A video from Hill, who was the only main cast member missing from the panel aside from Omundson, announced the official release date set for Dec. 7 on the USA network. It's a day the entire cast is counting down to.
"It's like a secret I've had inside me for over a year now," Franks shared. "God, I can't wait for people to see this."
Roday told ABC News the best way for fans to prepare for the premiere is to get comfy.
"They can treat it like their favorite T-shirt, their favorite pair of sweats. They can sink right back into it," he said. "We really tried to hold true to what this was from the beginning. This is the show you love at it's fast-ball, down-the-middle best."
As for the Billy Zane references that were so commonplace on the show, Roday said it's a matter of time.
"I don't think Zane pops into this one. But he will." Roday shared. "You can't go too long without Zane."