— -- Hillary Clinton and Donald Trump are showing up everywhere this election season, even on pumpkins.
Pumpkins carved with the likeness of each presidential candidate have sprung up all over social media. They quickly earned the nicknames "Trumpkins" for pumpkins carved like Trump and "Howl-ary Clinton" jack-o'-lanterns for those carved like Clinton.
Kelsey Kruzel, of Chicago, is a 24-year-old Clinton supporter who carved Trump and Clinton pumpkins with her friends. They used the inside stuffing of the pumpkin to create Trump's hair.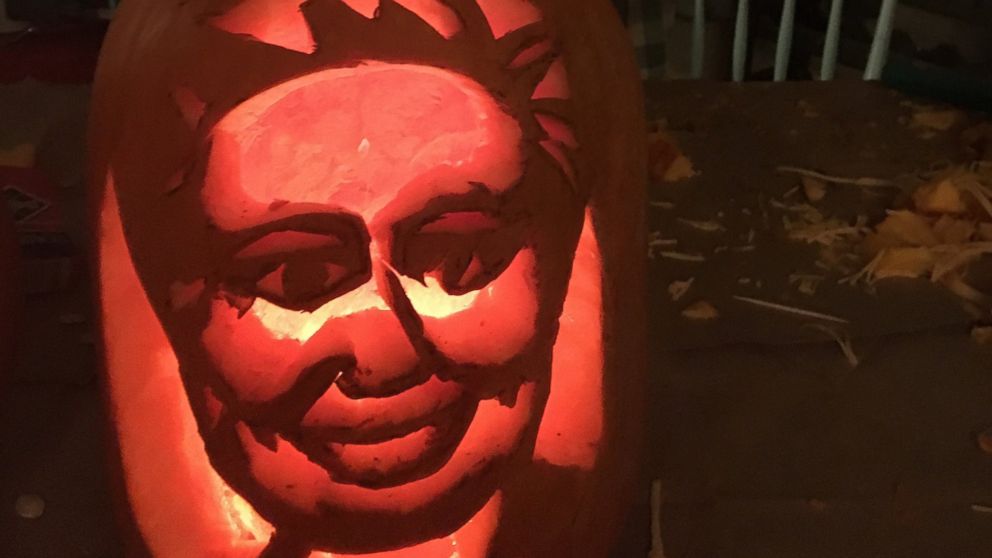 "My friends and I just always try and carve pumpkins that are relevant," Kruzel told ABC News. "The election is extremely relevant this year and especially with how crazy everything is, we just wanted to add a little humor."
Ayla Simms, also 24, of Denver said she cannot remember the last time she carved a pumpkin but she decided to carve one of Trump given "the intense and constant political bombardment leading up to the election."
"I thought this would be a fun (and cathartic) way to make light of the current climate," she told ABC News. "I want to make it clear that I do not support Trump; he is but a character that belongs on a pumpkin."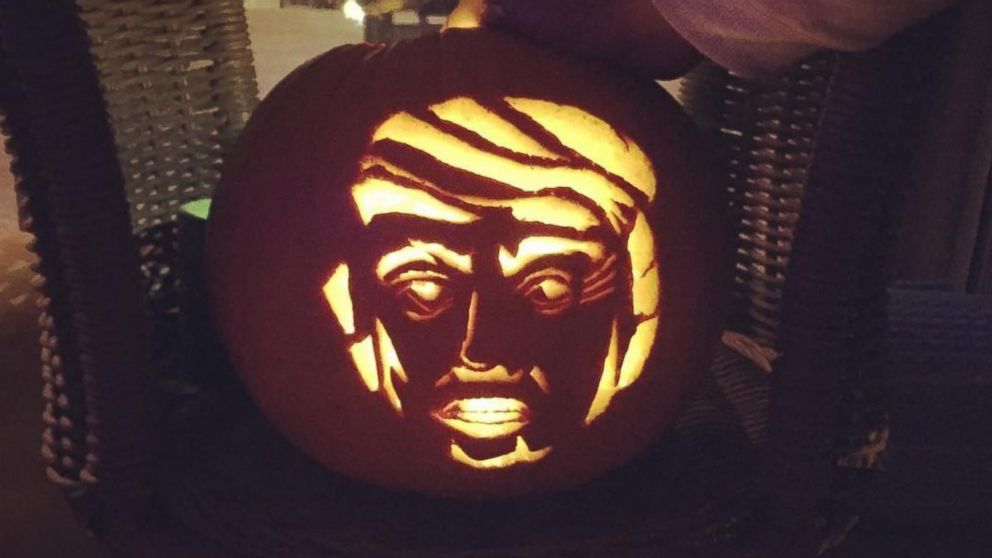 Alex Wer, also known as "The Pumpkin Geek," created Clinton and Trump pumpkins for a haunted house in New Jersey. Wer, who is based in California, uses artificial pumpkins and said the process takes about three hours.
"I first went online and tried to find flattering pictures of Clinton and Trump, which took longer than the carving," he said. "Then I make a pattern out of the photo and put that on the pumpkin and carved it."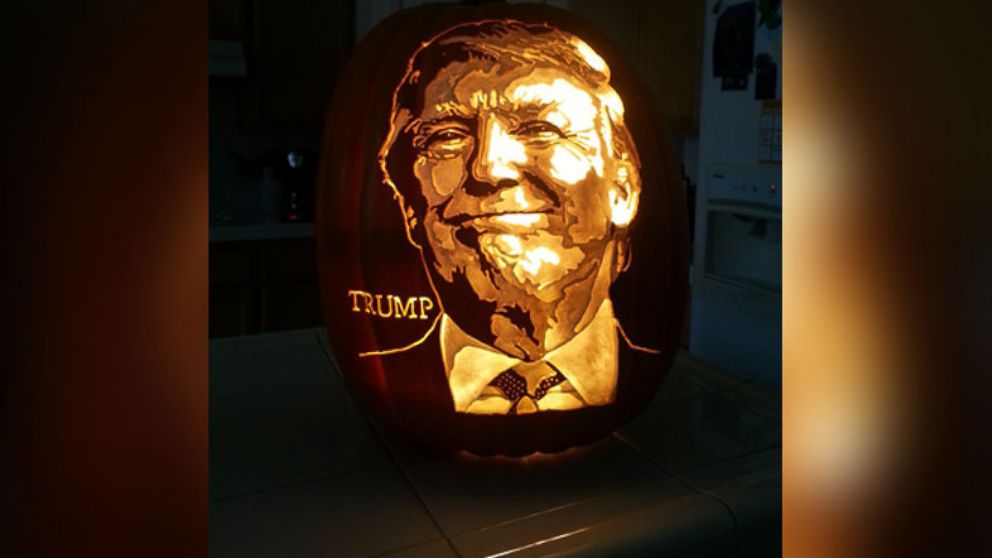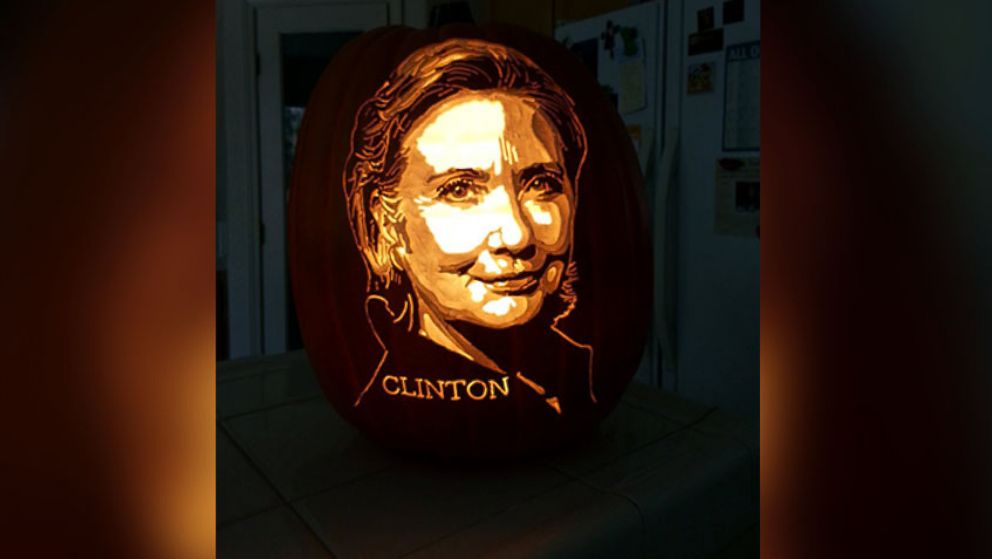 Hugh McMahon, of Brooklyn Heights, New York, carved his first politically themed pumpkin in 1976, featuring Ronald Reagan. He has carved every presidential candidate since.
McMahon said he received a note from Clinton years ago complimenting a pumpkin of her he carved for a charity event while she was first lady.
This year, he said he is receiving more requests for "Trumpkins" than for Clinton pumpkins.
"People seem more interested in the Trump pumpkin but sometimes Clinton goes with it," McMahon said. "Maybe it's because he's orange already so they think of him as a pumpkin."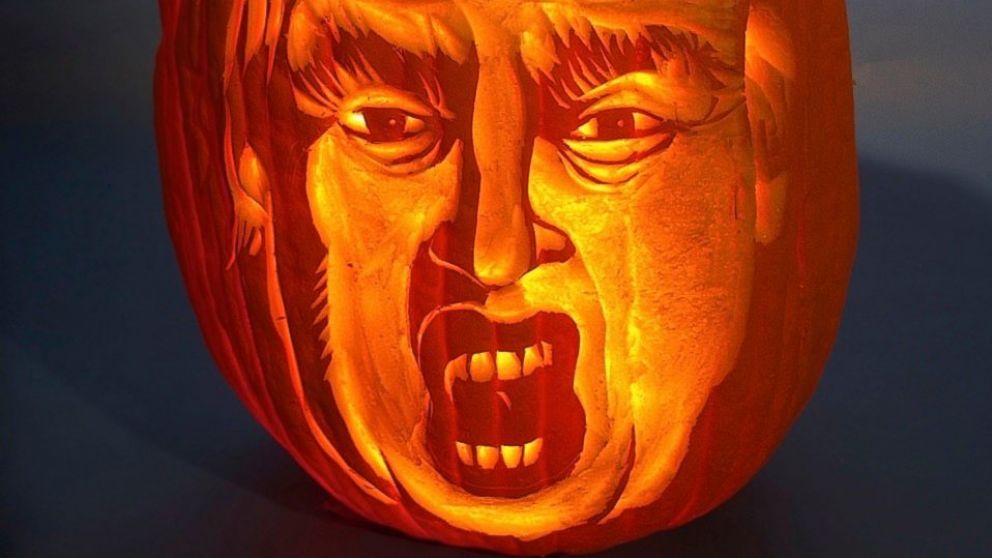 McMahon shared his tips for carving the perfect politically themed pumpkin:
1) Choose a tall pumpkin for carving a portrait and make sure the pumpkin is healthy and has a nice stem.
2) Use a kitchen ladle to clean out the pumpkin.
3) Cut into the pumpkin's skin with an X-ACTO knife and start by carving the eyes first.
4) Cut in at different layers and then use a clay sculpting tool to smooth it out. To get a dimensional look, like a cheekbone, dig in deeper so the light comes out and it gives you that kind of round cheekbone look.
5) Work from a photograph for a portrait. Use a water solvent marker to sketch the face on the pumpkin so it is easy to wash off.
6) Spray the pumpkin with lemon juice to preserve it.
7) Light the pumpkin with a light bulb instead of a candle so you can control the lighting.