April 11, 2014 — -- You probably know Rachel Blanchard from the TV series "Clueless" and movies like "Road Trip," but someone is apparently trying to change that.
If you Google her name, the actress still comes up in search results but it says she has two children Katie Elizabeth Brown and Ian Brown, and a husband Adrian Brown. Certain biographies say that she met her husband when she was filming in the U.K. for "Peep Show" in 2004 and that they married the next year.
The "Fargo" actress wanted to set the record straight at the show's premiere Wednesday night in New York City.
"I don't have [two kids] -- that's a rumor," she told ABC News. "I think I have an Internet stalker, who started that and then won't take it down. I keep having it taken down and he keeps putting it back up. But I don't have a husband, I don't have two kids."
Read: Billy Bob Thornton Shares 'Entourage' Movie Secrets
Blanchard, 38, added "it's a pretty big thing" and that the rumors have actually caused her and her family pain.
"My mom's friend called in tears that she wasn't invited to the wedding," she revealed. "I lost a job because I was apparently pregnant with my second child. It's really annoying. ... Help me stop that rumor!"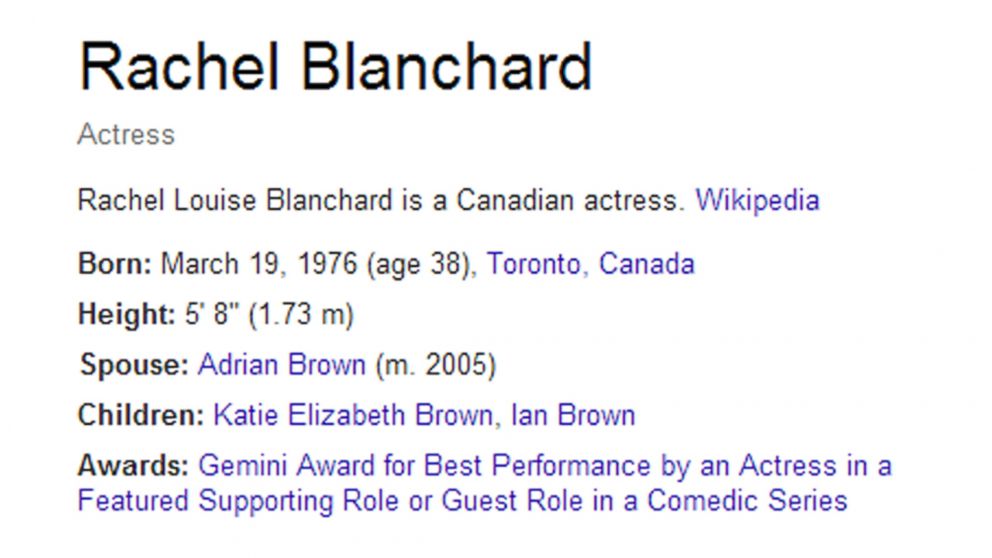 "Fargo" premieres April 15 on FX.
A search by ABC News was unable to find a valid public record for her marriage.