— -- In this week's reviews, Randy Newman returns with his twelfth proper studio album, former Semisonic leader Dan Wilson records songs he co-wrote for other artists, country singer Brett Eldredge takes big leaps, rock super-group Sweet Apple return for their third offering and the Kenny Wayne Shepherd Band releases a new record.
Randy Newman's "Dark Matter"
****1/2
Randy Newman just gets better and more visceral as the years pass. There are few satirists who can approach controversial topics with such understanding and wit. A side-order of sarcasm is also always on the menu.
"Dark Matter" is Newman's first proper album since 2008. When he's not in movie score mode, it is as if a floodgate is opened. "The Great Debate," the eight-minute piece that opens up the record sounds like it is something straight out of a musical and yet it offers up a dense narrative, taking on such topics as religion, evolution and global warming. He even chooses to break the fourth-wall, talking to himself as a critic of his own work. The way this all unfolds is frankly brilliant.
On "Brothers," he imagines a conversation between John and Bobby Kennedy that morphs into a worship of Celia Cruz, while on "Putin," he gives the controversial Russian leader a cartoonish and snide send-up, perhaps giving a veiled shout-out to women of Pussy Riot in the process.
On "Sonny Boy," he tells the real-life story of Sonny Boy Williamson, a famous blues-man who met a premature death, shortly after discovering that another man was having more success stealing his name and material. Perhaps Newman is playing with the timeline a little and adjusting elements to adjust his narrative, but he understands the importance of remembering the past.
When Newman gets sentimental, this album hits a nice stride. "She Chose Me," is a gorgeous piece, ripe for covering. The same could be said for "Lost Without You." On "Wandering Boy" he sings from the point of view of a father estranged from his son with tear-jerking results.
Newman re-records his theme for the USA show, "Monk," "It's a Jungle Out There," giving it a fuller reading and he discusses a loss of innocence (in various ways) on "On the Beach."
"Dark Matter" is the work of a master craftsman. It is the kind of record that only Newman could make but at the same time it puts all his assets firmly on the table. Newman effortlessly alternates venom and charm, fearlessly spinning a dynamic lyrical web. This album is 40 minutes long and yet it leaves a lot to decipher, packed with wisdom and history. Randy Newman knows what he is doing with each and every calculated move.
Focus Tracks:
"The Great Debate" There's an awful lot to take in here. Perhaps the most important segment of the song is where he points out that there are religious people who also believe in global warming and evolution. Not everything is merely black and white in that regard. When the song begins, you think it is going to be anchored in ridicule when in truth, Newman lays out several arguments and perspectives, while also taking his own beliefs to task.
"Putin" One gets the feeling that Neman wrote this song to be as ridiculous as possible, claiming, "He can power a nuclear reactor with the left-side of his brain."
"She Chose Me" It's actually nice to know that this album has its softer side and isn't all about geo-political strife and ideological struggles. This one tugs at the heartstrings.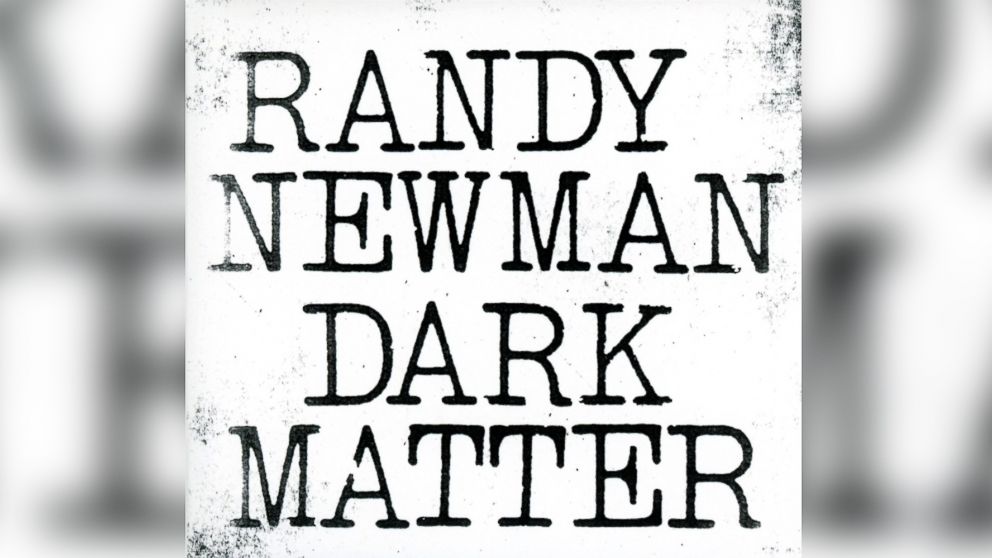 Dan Wilson's "Re-Covered"
****
Dan Wilson is best known as the lead singer of the band Semisonic. That band's 1998 single, "Closing Time," became a monster hit. Semisonic continued on into the new century but in sixteen years since their last album, "All About Chemistry," Wilson has built his name as a songwriting hired-gun, co-writing hits for the likes of Adele, Taylor Swift, the Dixie Chicks, John Legend, Chris Stapleton, Dierks Bentley and more.
"Re-Covered" collects Wilson's versions of these hits and he gives great performances of songs like Adele's "Someone Like You," Leann Rimes' "Borrowed," Taylor Swift's "Treacherous" and Mike Doughty's "Your Misfortune." Looking at this list, it is actually remarkable how many of these songs are country numbers since Wilson isn't a country singer. It is as if with each reading that Wilson is reclaiming these songs as his own. He adds an extra layer of sad darkness and determination to the Dixie Chicks' "Not Ready to Make Nice," and even gives his own old hit, "Closing Time," a stripped-down rendition.
These versions are co-produced with care by Wilson with Mike Viola. What stands out most about this disc is how well these songs from numerous different sources go together. Also it is key to notice how well this album stands next to Semisonic's 1998 landmark, "Feeling Strangely Fine." If anything, this collection is definitive proof of Wilson's endurance and skill. His songs are versatile and he obviously works exceptionally well when collaborating with others. Perhaps this is a good time for Semisonic to regroup and capitalize on Wilson's current, increasing momentum.
Focus Tracks:
"Someone Like You" (Featuring Kronos Quartet) Wilson has a very different vocal approach than Adele, but he is still able to give the song the drive and emotional heft it deserves. He deserves to have a hit with the song as well.
"Your Misfortune" Mike Doughty originally recorded this song as the final track for his 2005 album "Haughty Melodic." Over the years Doughty and Wilson formed an unlikely bond recording a number of records together. Wilson has a decidedly different tone than the former Soul Coughing front-man and yet the song equally suits both men in very different ways.
"Closing Time" A moving rendition of a classic. This song is not about a bar at all. Instead it is Wilson's tribute to the birth of his child. With that in mind it is a sweeter and funnier song than it is when merely taken at face-value.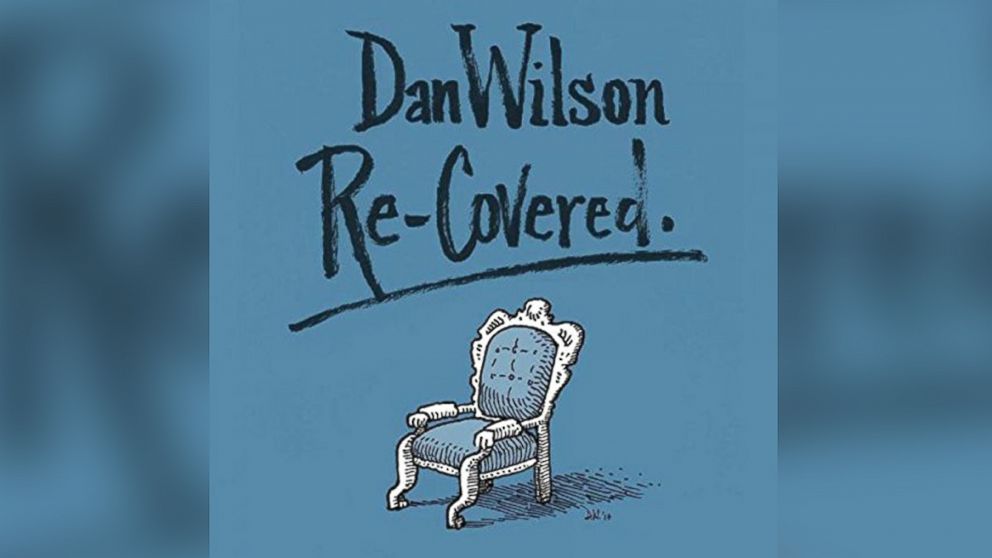 Brett Eldredge's "Brett Eldredge"
***1/2
Brett Eldredge's fourth album finds the singer upping the stakes. There's an unmistakable, effortless airiness to "Love Someone," which opens this self-titled album up in the right way. Single, "Somethin' I'm Good At" seems like an unstoppable hit with undeniable charm. It deserves to be a hit, even if it does have a playfully, silly (yet endearing) bridge.
Elsewhere, the album can occasionally suffer from a lot of the same problems that plague a lot of modern country records. The stomp of the arena-rock-ready "Superhero" threatens to crush the song beneath all the weight of the production, while the synth-y nature of "The Long Way" really works buts also ends up sounding much more pop than country.
Eldredge has an edge over the rest of modern-country's pack. He is clearly quite likable. He can sell the wistful optimism of "Haven't Met You" or the sonically dreamy and unapologetically cheesy anthemic ballad, "No Stopping You." He even makes a by-the-numbers pop-country number like "Heartbreaker" sound sort of catchy and fresh.
In spite of its formulaic nature, this record also gets an extra boost from its many beautifully-executed riffs. In spots, it as if this album is constantly swirling, from the beginnings of both "Cycles" and "Castaway," to the first few seconds of "Love Someone." There's a lilting, bouncy quality to this album that somehow makes these compositions sound more anchored at their quieter moments. Eldredge's charismatic delivery is often enough to carry the day and this collection often doesn't need the pop push it sometimes possesses. In a different world, Eldredge would be allowed to sing over sparser textures. In the meantime, here he has handed in a promising but occasionally flawed record that is still worth the attention it is bound to receive.
Focus Tracks:
"Somethin' I'm Good At" This is a textbook country hit in many ways but it also has enough edges to standout from its ear-catching beat and the way Eldredge talks in between verses. The way it rambles in places also gives it some quirky momentum.
"Cycles" This is a building ballad that never hits its points too hard and allows the ethereal elements to take over in just the right way. There's an appealing subtlety on display here.
"Castaway" Similarly this track's "less is more" approach works in Eldredge's favor. He's the kind of performer who doesn't need a big pop hook to get things off the ground. When his reverb-heavy voice begins to bellow over the center of the track, it stops you in your tracks for a second.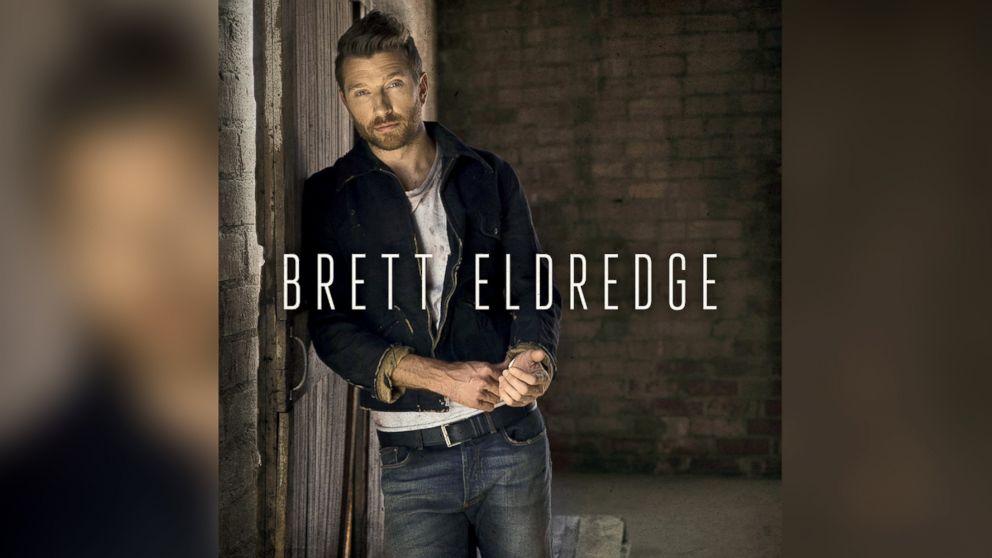 Sweet Apple's "Sing the Night In Sorrow"
****
The third album by the super-group Sweet Apple featuring members of Cobra Verde, Dinosaur Jr. and Witch, has the band exploring harder, more garage-rock-oriented material than their 2014 effort, "The Golden Age of Glitter." Yes, there is still a glam-y, euphoric, seventies-era bounce to this record that recalls some of the best moments of the likes of Cheap Trick and Big Star. But this album is often brash and bold.
J Mascis once again proves he's as entertaining as a drummer as his is handling a guitar and lead singer, John Petkovic shows his versatility, handing rocking pounders like "Candles in the Sun" and the thunderous opener "(My Mind is Stuck in the) Traffic," while handling more delicately ornate material like the Rachel Haden-assisted duet, "A Girl and a Gun."
This album is remarkably appealing, mostly due to its refreshing rawness. This is often a rock record that approaches the genre with a capital R. It's as if the members of Sweet Apple are trying to reclaim the music and bring it back to its grimiest roots. As a band they blend an unabashed sleazy sound and an underlying sweetness in consecutive breaths.
"Summer's Gone" is like a bright funeral march, whereas "World I'm Gonna Leave You" is a rollicking, psychedelic, dark and beastly good time. This is perhaps the scuzziest and most nuanced of the band's three records, sonically-speaking but at the same time, it continues along with the triumphs of its two predecessors. When "Thank You," rumbles through your speakers, it is as if it openly demands to be blasted at top volume.
"Sing the Night in Sorrow" is a powerful punch of a record that demands your attention in terms of both catchy appeal and unflinching bluntness. If you feel like "rock" records have gotten a little soft for your tastes, this record should definitely be a reassuring "back-to-basics" style release for you. This is the kind of record older siblings used to pass down with glee to younger siblings. This is the kind of record that was probably meant to be spun on vinyl.
Focus Tracks:
"A Girl and a Gun" (Featuring Rachel Haden) OK. This song is the least rocking song on the album, but it is approached with a great deal of skill and its power cannot be denied.
"Candles in the Sun" This is a blistering workout of a track that should earn the band legions of fans. It makes the most of its six minutes and seventeen seconds. It enters immediately kicking down the door. In a live set-up it has to be a key standout.
"You Don't Belong To Me" This is a grade A slice of arena-rock with some garage and power-pop-fueled edges.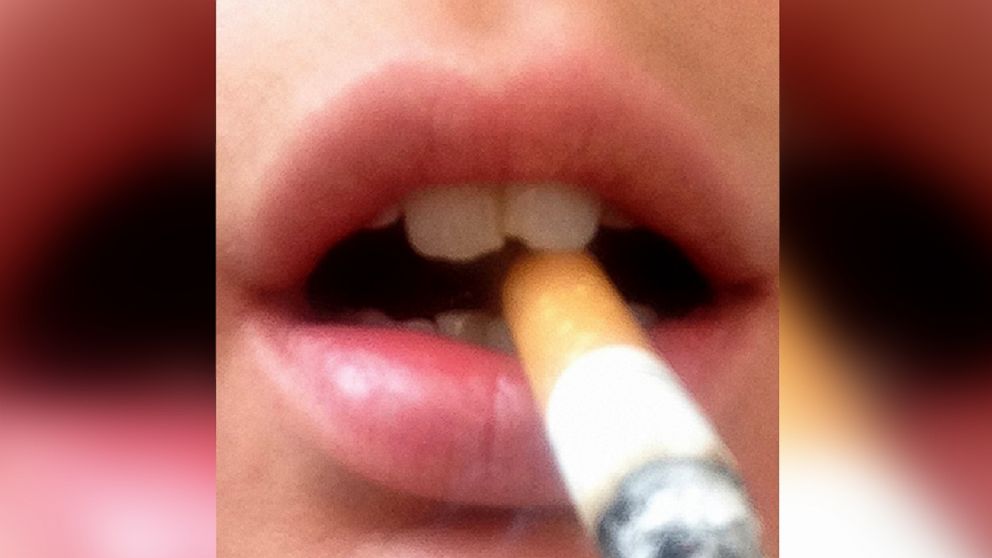 Kenny Wayne Shepherd Band's "Lay it on Down"
**1/2
Seven albums and 22 years since Kenny Wayne Shepherd burst onto the scene as a teenage blues prodigy, he still packs some incredible muscle as a player. "Lay it on Down" is a capable record musically-speaking that is brought down by the generally forgettable and generic quality of its songwriting.
This is almost a blues answer to a modern country record. How do I mean this? Well, you know how most modern albums that come out of the more industrialized edges of Nashville these days are basically rock records with a twang? This is how "Lay it on Down" sounds only within a (very loose) blues context. It's a bit faceless and strange.
The pop bellowing heard on "Diamonds & Gold," gives way to stale lyrics like "That's how we roll. / Can't sell your soul." When you consider early career standouts like "Blue on Black," and "Slow Ride," this new turn is a bit disappointing. Shepherd knows how to rock and he knows his way around a commanding riff and vocalist Noah Hunt seems more than up for the task. If only the material matched the band's skill-level. They are still occasionally working off of a Stevie Ray Vaughn blueprint, but a severely watered-down and bastardized pop version that sucks the essence out of the music and zaps out a considerable amount of power. In many places this is a "blues" record absent of any real blues.
"How Low Can You Go" sounds like a low-budget rewrite of the Beatles' "Birthday," at points while the vocals on the title-track are either marred by autotune or an unflattering echo. Part of the problem with this record is that it doesn't get the raw-treatment it deserves. It is too slickly polished. While "Hard Lesson Learned" has a nice soul and country-flavored edge and "Louisiana Rain" is a passable ballad, tracks like "She's $$$" and "Baby Got Gone" seem a little bit too by-the-numbers for their own good.
Perhaps with "Lay it on Down" the Kenny Wayne Shepherd Band is looking for country-pop-crossover momentum, and to a certain degree, this album could deliver on that front, but this unimaginative album doesn't show off their skills in the best way. This album lacks the fist-pumping, jaw-dropping moments it needs.
Focus Tracks:"Louisiana Rain" No, this isn't the Tom Petty song of the same title. It's a decent acoustic guitar ballad. Is it blues? Not even close. It could still work as a single."Hard Lesson Learned" This is definitely much more country than blues but it still succeeds. Again, the band must be looking for entry into the country market."Nothing But the Night" Sure this sounds like something that would have been played as filler during an eighties-era television show, but it embraces its cheesier tendencies with conviction and ultimately works.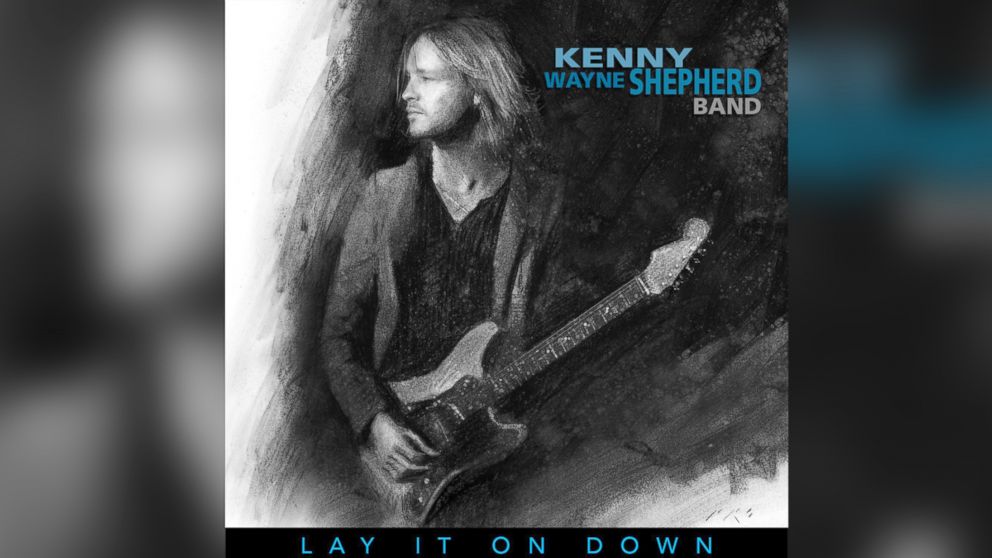 Next Week: New music from Kesha and more.
Missed last week's? Get the latest from Arcade Fire, Benjamin Gibbard, Cage the Elephant and others.