The celebrity cast for the 20th season of "Dancing With the Stars" was announced today, and there seems to be a number of young, and single, competitors.
Interested in
?
Add as an interest to stay up to date on the latest news, video, and analysis from ABC News.
While "DWTS" fans will no doubt be eager to catch a glimpse of Demi Moore and Bruce Willis, the famous parents of competitor and artist-actress Rumor Willis, more likely they will see some less well-known real-life partners to the stars contestants.
"Three's Company" alum Suzanne Somers has been with husband Alan Hamel, a Canadian entertainer and television host, for more than 36 years, and they are still madly in love.
Last year, the author and informercial legend revealed that she and her husband have sex "a couple times a day."
"He's on hormones and I'm on hormones," she told "The Talk" about husband Hamel, 78. "What is it about men at four in the morning? And then I'm really awake around eight or so. We have busy mornings."
Scroll down to read about some other real-life partners of this season's "Dancing With the Stars" contestants.
Michael Sam and Vito Cammisano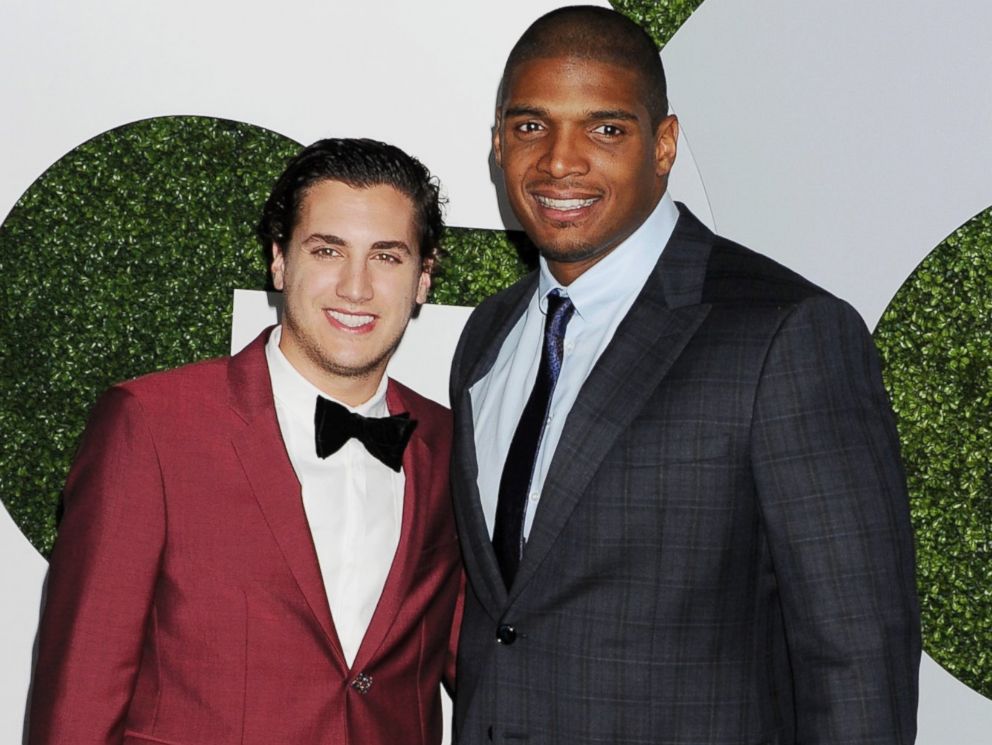 Vito Cammisano may look familiar to audiences.
When Michael Sam became the first openly gay player drafted into the NFL last year, he shared an emotional hug and kiss with boyfriend Cammisano.
Sam, a Season 20 contestant, first met Cammisano their freshmen year at the University of Missouri. Their first run-in was less than perfect and left a rift between them for two years, they revealed during last year's 90-minute documentary "Michael Sam."
It was only after their junior year, when Cammisano had come out, that they began talking and started a relationship. But Sam was still in the closet, and all the sneaking around led to their breakup.
The couple didn't speak for a few months, and then Sam texted Cammisano that he had nowhere to go for Christmas.
"I felt awful. I was like, 'Come home with me [for] Christmas,'" Cammisano said in the documentary. "So Mikey came to Kansas City for Christmas and that's when [we realized] we missed this. It really was Christmas that brought us back together."
They've been together ever since, and now have no trouble showing their affection in public.
Noah Galloway and Jamie Boyd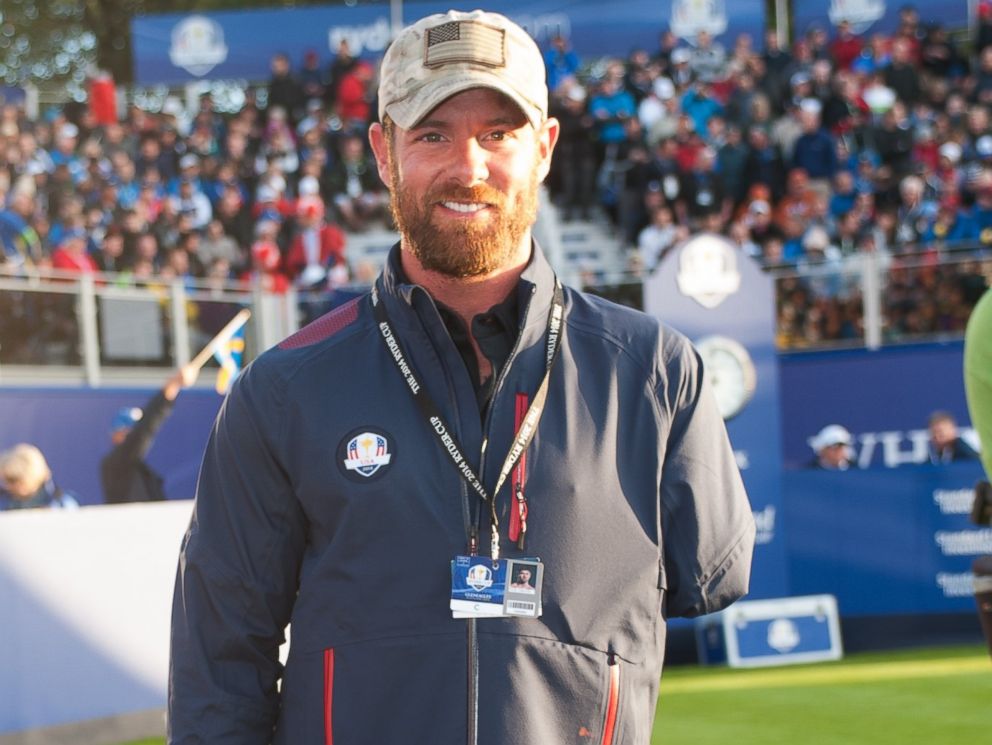 Former Army Sgt. Noah Galloway lost his left leg above the knee and his left arm above the elbow in an explosion during his second tour of duty in Iraq in 2005. After the injury, he became withdrawn and out of shape but was inspired to turn his life around and become a personal trainer and motivational speaker, appearing on the November 2014 cover of Men's Health.
Galloway, a twice-divorced father of three, has been in a serious relationship with girlfriend Jamie Boyd for a couple years.
Boyd recently joined the Army Reserves, and Galloway can't wait for her to graduate from basic training at the end of March so that she can be in the "DWTS" audience to cheer him on.
"Just a couple of more weeks till I have her home again," Galloway wrote on a recent Facebook post, alongside a picture of the two of them grinning at each other.