— -- If Rebecca Corry could have done anything differently after her interaction with the now-disgraced comedian Louis C.K., she told "Good Morning America" she would have spoken out sooner.
Corry, who was one of five women who spoke to the New York Times last week about the comedian's alleged misconduct, says she was working on a pilot in 2005 when Louis C.K. asked if he could masturbate in front of her.
She told her superiors about her experience with the comedian, which she said led to a "very spirited conversation" about "what to do and liability issues and ethical issues." At the time, she decided not to press the matter any further.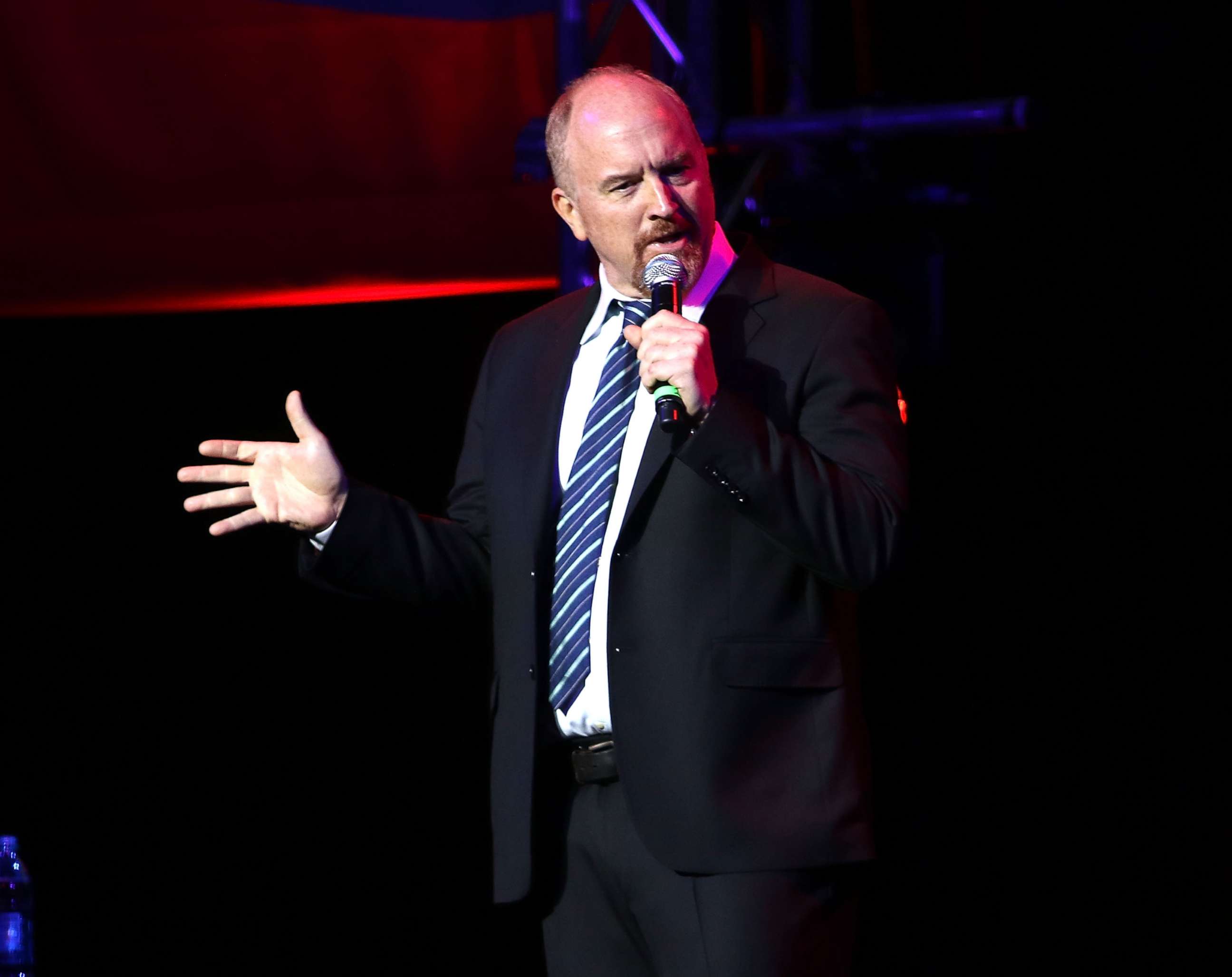 "[I]n the end, I was given the decision on what to do and I chose to go on with the show and not shut down production or take any action. I just did not want to have anything to do with shutting down production and having Louis C.K. removed," Corry told "GMA." "I wanted to sort of pretend like it never happened. I wanted to do my job."
But she regrets her decision to do nothing, Corry added -- especially since Louis C.K.'s conduct has been an open secret in the comedy world, she claims, for more than a decade.
"People made jokes about it all the time," she said. "If I could do anything differently, it would be that day, I would have shut down production. I would have confronted it. I would have dealt with it then. Because I have learned that doing nothing, saying nothing is not helpful."
Corry said that Louis C.K.'s power in the comedy world, plus the allegiance fellow comedians have to each other make it an uncomfortable place to speak out.
On Friday, Louis C.K. responded to the allegations, writing, "These stories are true."
"I want to address the stories told to The New York Times by five women named Abby, Rebecca, Dana, Julia who felt able to name themselves and one who did not," he wrote. "These stories are true. At the time, I said to myself that what I did was okay because I never showed a woman my d--- without asking first, which is also true. But what I learned later in life, too late, is that when you have power over another person, asking them to look at your d--- isn't a question. It's a predicament for them. The power I had over these women is that they admired me. And I wielded that power irresponsibly."
After the original story in the Times, the New York City premiere of Louis C.K.'s film "I Love You, Daddy" was canceled, and the distribution company for the film announced that it would "not be moving forward with the release."
In addition, Netflix announced it was canceling Louis C.K.'s second stand-up special, and the network FX, which airs his Emmy award-winning show "Louie," said it was parting ways with the comedian.