Review: Pink's latest album showcases her unbelievable voice
Plus, get reviews of albums by Wu-Tang, St. Vincent and others.
October 16, 2017, 9:11 PM
— -- In albums released this past Friday, Pink goes mostly into ballad mode, St. Vincent collaborates with producer Jack Antonoff, Robert Plant expands on his post-Zeppelin legacy, Wu-Tang releases a new collection, Smashing Pumpkins' Billy Corgan rebrands himself as William Patrick Corgan and singer-songwriters Courtney Barnett and Kurt Vile release a joint album together.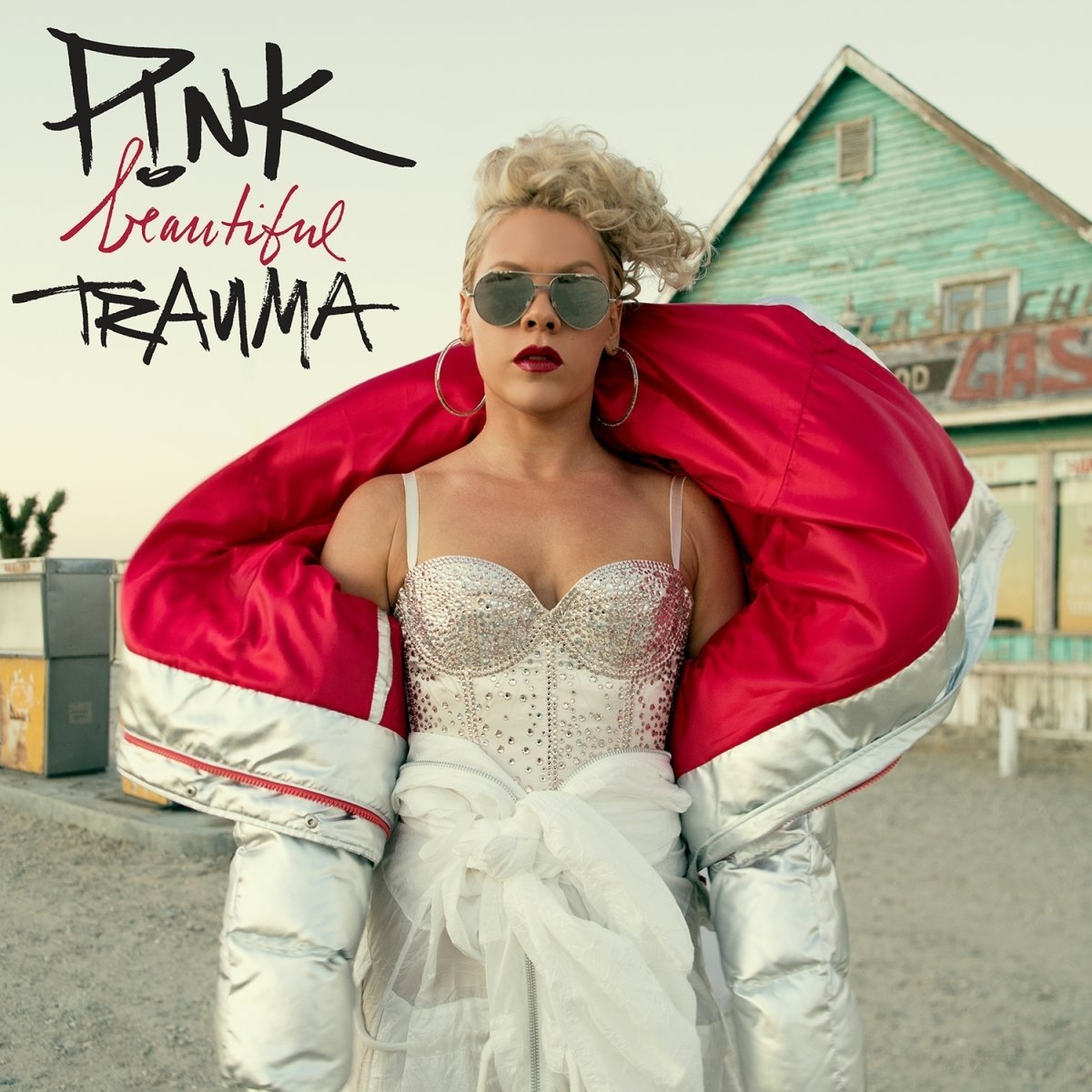 Pink's "Beautiful Trauma"
****

Pink has easily become one of the most reliable and consistently entertaining pop singers working today. Coming off of 2012's "The Truth About Love," she has big expectations to fill. Luckily, "Beautiful Trauma" is an excellent record, even if it isn't as obvious a slam dunk as its predecessor.
"What About Us" is a dance-pop ballad for the ages, while casting Pink and Eminem as warring exes on "Revenge" is an inspired move. Meanwhile "Whatever You Want" is another Pink classic single waiting to happen.
Much of this record finds her working in ballad mode. Tracks like "But We Lost It" and the nostalgic "Barbies" dominate. Pink still seems like herself but she is noticeably measured in her performances. There are bits of bile embedded throughout but this album is a strong stab at maturity. She is more than up to the task to handle ballads and she frequently lets her voice soar as the songs take the climb.
This album might initially disappoint people looking for a party record as the majority of its tracks are piano and acoustic guitar-driven, but this calculated move highlights Pink's significant power as a singer. As its title suggest, much of "Beautiful Trauma" sounds like the end result of a gut-wrenching experience with love.
Focus Tracks:
"What About Us" This single balances balladry with a subtle, pseudo-EDM-fueled charge. When the kick-drum comes in, it works and doesn't feel overly calculated. This is most definitely a targeted pop song, but Pink's natural performance gives it some surprisingly organic heft.
"Whatever You Want" This song is more typical Pink output: You can imagine it with its soaring chorus and effortless cool-off ranking among her hits. When she takes her voice into her lower-register during one of the choruses, it really gives it an extra kick.
"Where We Go" The rhythmic interplay between Pink's vocals and the guitar-line here creates a compelling dynamic. Like "What About Us," this blossoms into an anthem rather naturally.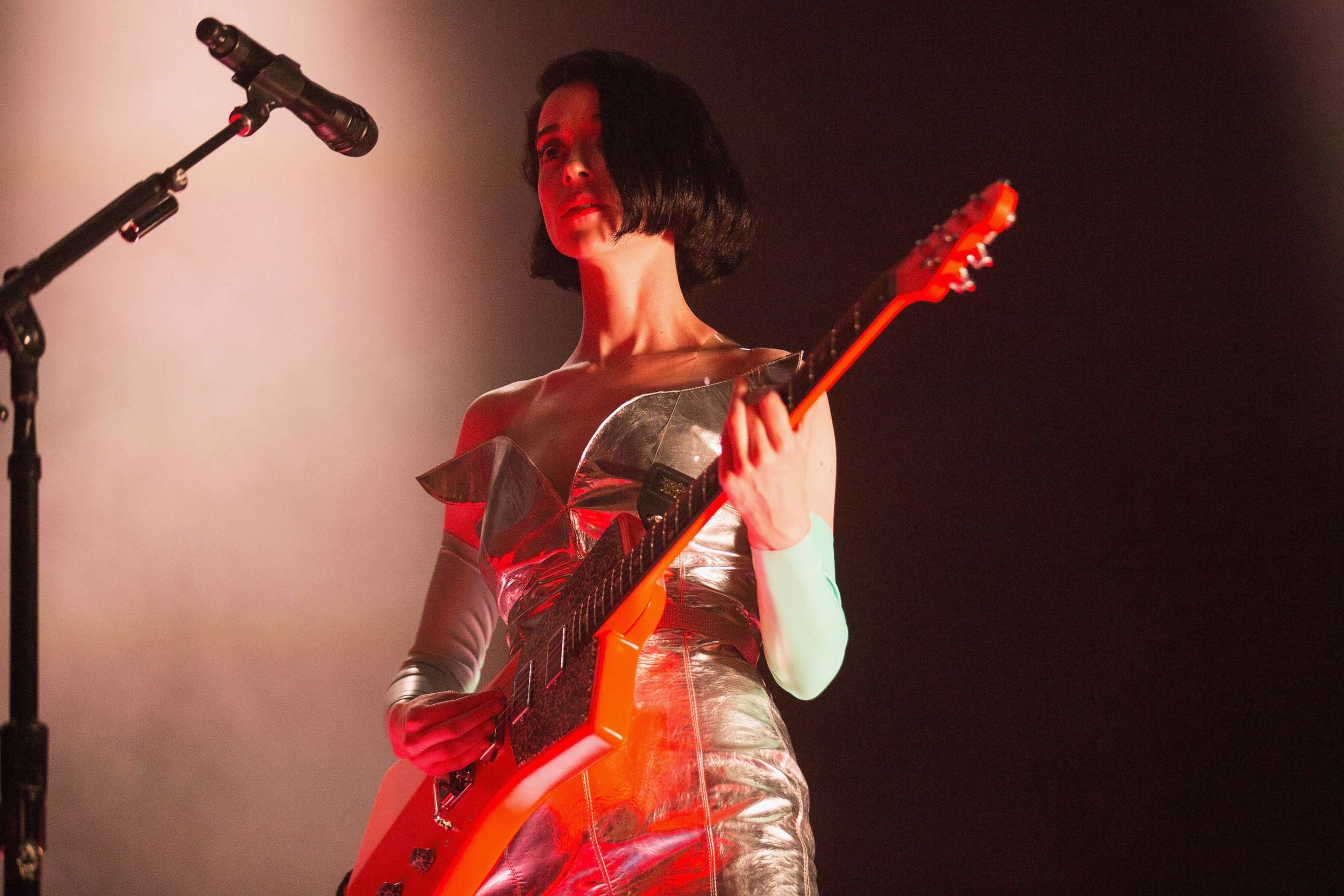 St. Vincent's "Masseduction"
****1/2

Annie Clark's sixth album as St. Vincent is a sly pop triumph. Pairing with producer and musician Jack Antonoff (who worked with Lorde on her album "Melodrama") she has created a stirring, shape-shifting record that changes moods on a whim. This album is an in-depth examination on the excesses of sex, love and fame. "Sugarboy" sounds like a pepped-up answer to Goldfrapp's "Black Cherry" album, while "Los Ageless" paints Hollywood ideals in the harshest and most depressing of lights.
Clark continues to show herself to be a detailed story-teller. She sets a scene quite effectively and it helps that the production here is less drastic than on her 2014 self-titled record. Like LCD Soundsystem, she seems to be aiming for an update on older dance sounds and here she is able to mix slick, neon-glowing dance tracks with some sparse ballads.
This is Clark's most enthralling St. Vincent album to date, delivering a sonically-varied, stunning set that will no doubt get even more heft and meaning with repeated listens. In a weird way, this feels like a companion piece to "Melodrama."
"Masseduction" delivers on the promise of its title, offering a wry, utterly captivating collection of songs that simmer. Welcome to a new golden age of experimental alterna-pop.
Focus Tracks:
"New York" This ballad about heartbreak was the first single, released with a very beautiful, artsy video. The track is brief but it cuts to the chase quickly.
"Los Ageless" Hard and slick, this electro-groove is packed with sleaze. You can almost feel the broken dreams and the sticky floors of neon-hued clubs embedded within the beat
.
"Fear the Future" A thunderous apocalyptic song with a gleaming core, in many ways this track shows Clark at the peak of her powers. This may be too chaotic for pop airplay, but it has the potential to be a game changer.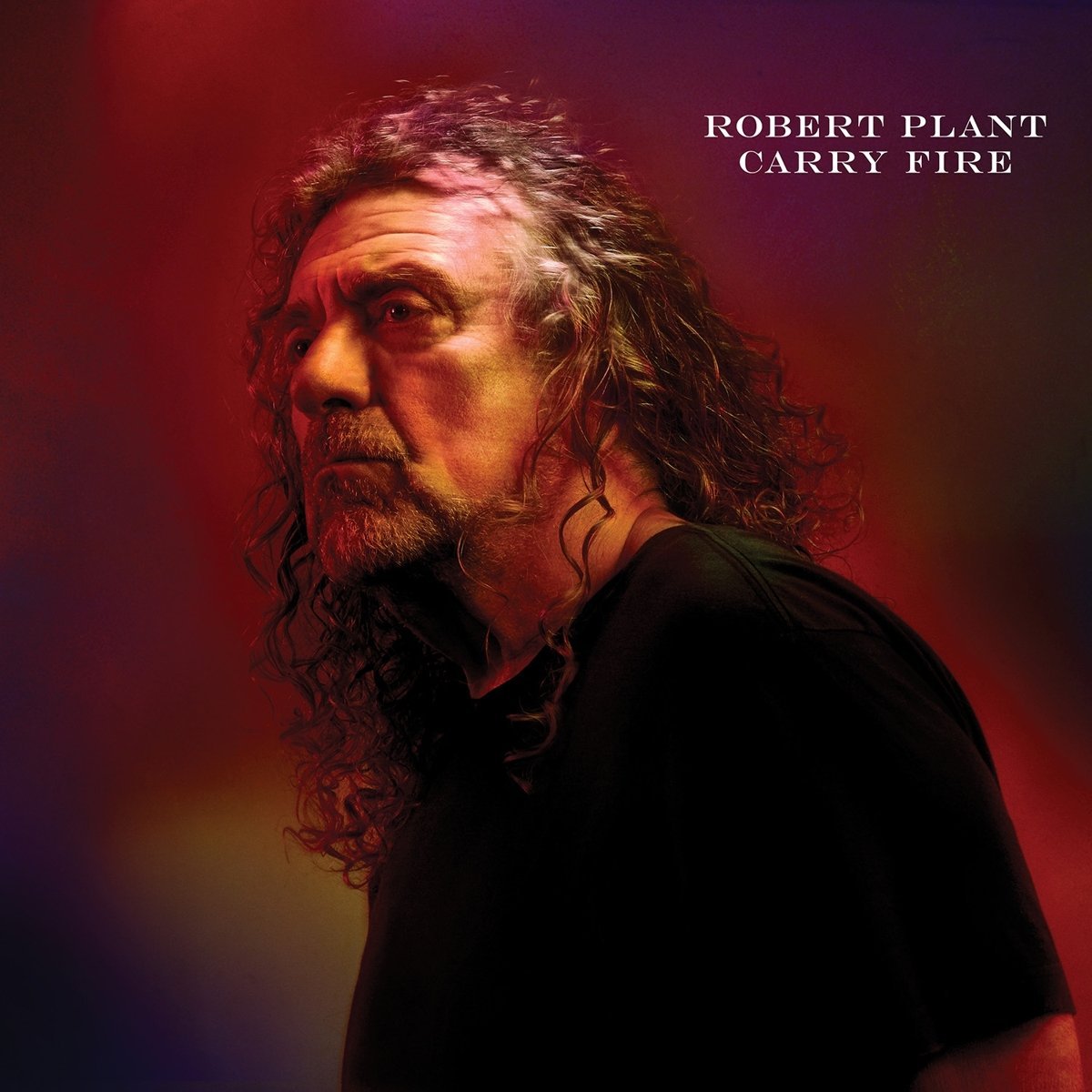 Robert Plant's "Carry Fire"
****

Far removed from Led Zeppelin, Robert Plant can still stun. He doesn't scream or belt the way he used to, but right from opening track "The May Queen," Plant shows he is still following the same muse. His tight band, The Sensational Space Shifters, give him the room he needs to flex his muscles, even as he sings tenderly over, "New World…," a shoegaze-tinged rocking ballad.
"Dance With You Tonight" sounds like Spiritualized giving a sunny reinterpretation of the Velvet Underground, while you can hear ghosts of both "Over the Hills and Far Way" and "Thank You" in "Season's Song."
In recent years, Plant has been firmly embracing trip-hop influence. Much like you could in his 2005 single, "Shine It All Around," you can hear that presence in the dark piano lament, "A Way With Words" and the nearly "drum-n-bass" minded "Keep it Hid."
Plant is an undeniable legend who is now able to milk the most emotion out of a song with just a smooth croon. His voice is still a truly remarkable instrument and this forward-thinking, adventurous set continues his legacy quite well.
Focus Tracks
"Bluebirds over the Mountain" This is a radically-reworked Ersel Hickey cover. The guitar riff on this track creates an incredible wall. At its core, it's really a basic blues song and at the same time, it sounds like it is in the Zeppelin mold. A little way into the cut, Plant works himself up to a scream for just a moment and summons a strong flashback.
"Carry Fire" Foreboding and stirring at the same time, this track is darkly beautiful as Plant sings the lines, "I'll carry fire for you / Just like I scarred you." The level of musicianship here by Plant's band here is astounding.
"Season's Song" This track just gently hits Plant right in his wheelhouse. It should soon become a fan favorite.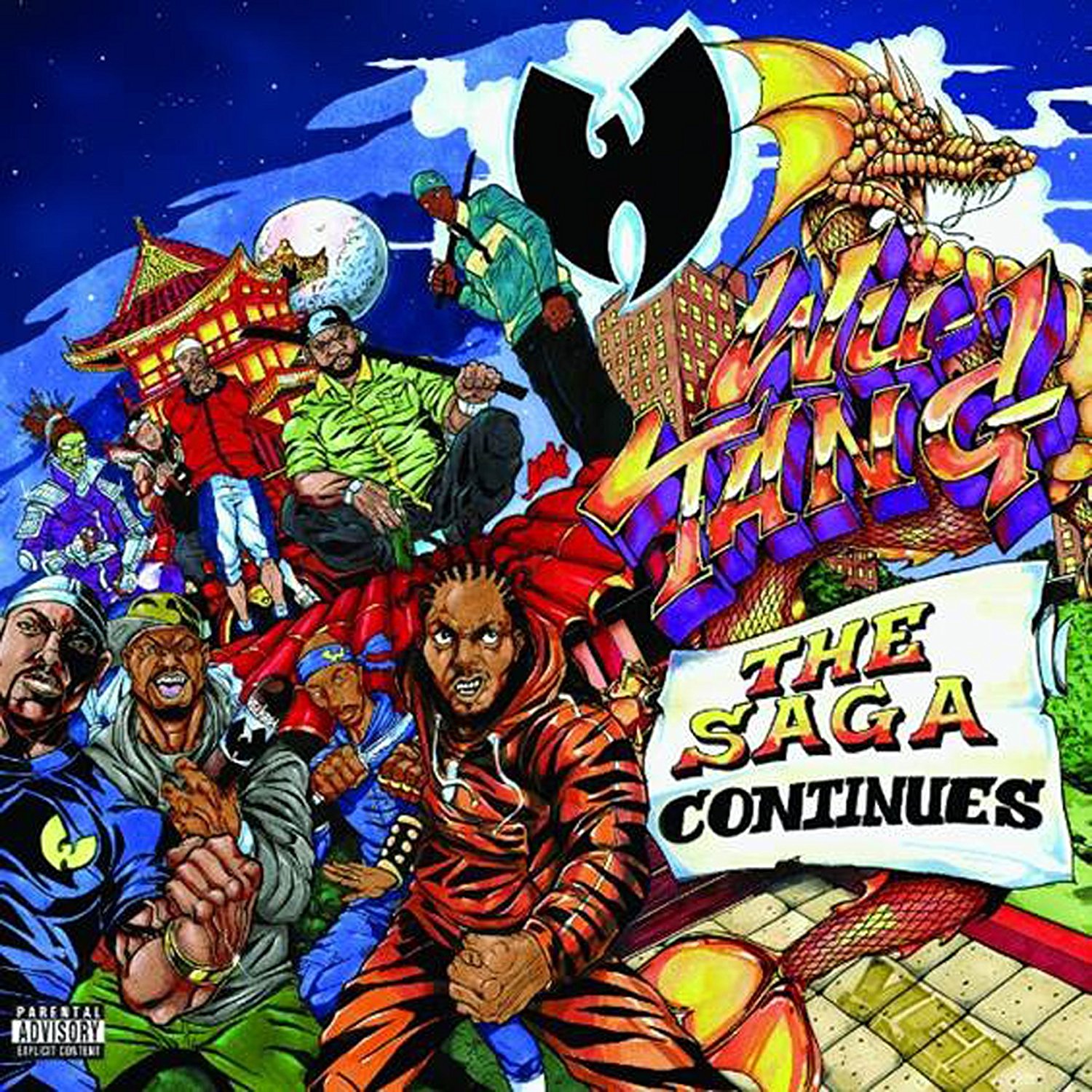 Wu-Tang's "The Saga Continues"
***

"The Saga Continues" is more of a Wu-Tang brand product than a proper Wu-Tang Clan album. Put together by DJ Mathematics (the designer of the group's famous logo), this is a compilation of sorts. Notice, it is credited to just "Wu-Tang" and not "Wu-Tang Clan."
Although its credentials may seem a bit dubious, it showcases a lot of the hallmarks the Wu's work. The dusty kung-fu movie samples and the interplay between Wu members summon memories of better, classic records. You miss the frantic energy the crew once had, but when you hear RZA and Method Man, Raekwon and Ghostface Killah on these tracks working alongside each other, there's no denying that there is still magic there.
If you are a Wu fan who likes GZA or U-God, look elsewhere. They aren't here. Redman and the late Sean Price are here, though, with the former making three appearances. When Method Man and Redman join forces on "Hood Go Bang!" the results are fiery.
This record will probably get additional attention because the Wu's last official release was 2015's "Once Upon a Time in Shaolin," a one-of-a-kind album bought for $2 million by pharmaceutical executive Martin Shkreli. Inspektah Deck gives him a not-so-happy shout-out on "Lesson Learn'd," where he says, "My price heightened like the pills Martin Shkreli sells."
In the end, if you are a Wu fan, this mixtape of sorts is a decent offering. It is a far cry from say, "Enter the Wu-Tang (36 Chambers)," but that is to be expected.
Focus Tracks:
"Hood Go Bang!" (Featuring Method Man and Redman) This recalls the grittiness of the past. Like a lot of tracks on here, this is way too brief, but it at least summons the magic for a second.
"If Time is Money (Fly Navigation)" (Featuring Method Man) A solo Method Man track, essentially, proving he can still drop some slick, cryptic street-wise rhymes.
"Why Why Why" (Featuring RZA and Swinkah) The first verse of this is key. RZA bemoans the state of civil rights in this country, declaring, "A black man's life ain't worth a load of bread" and "Life in America shouldn't be this tough." RZA usually isn't this straightforward and that causes the track to really stand out.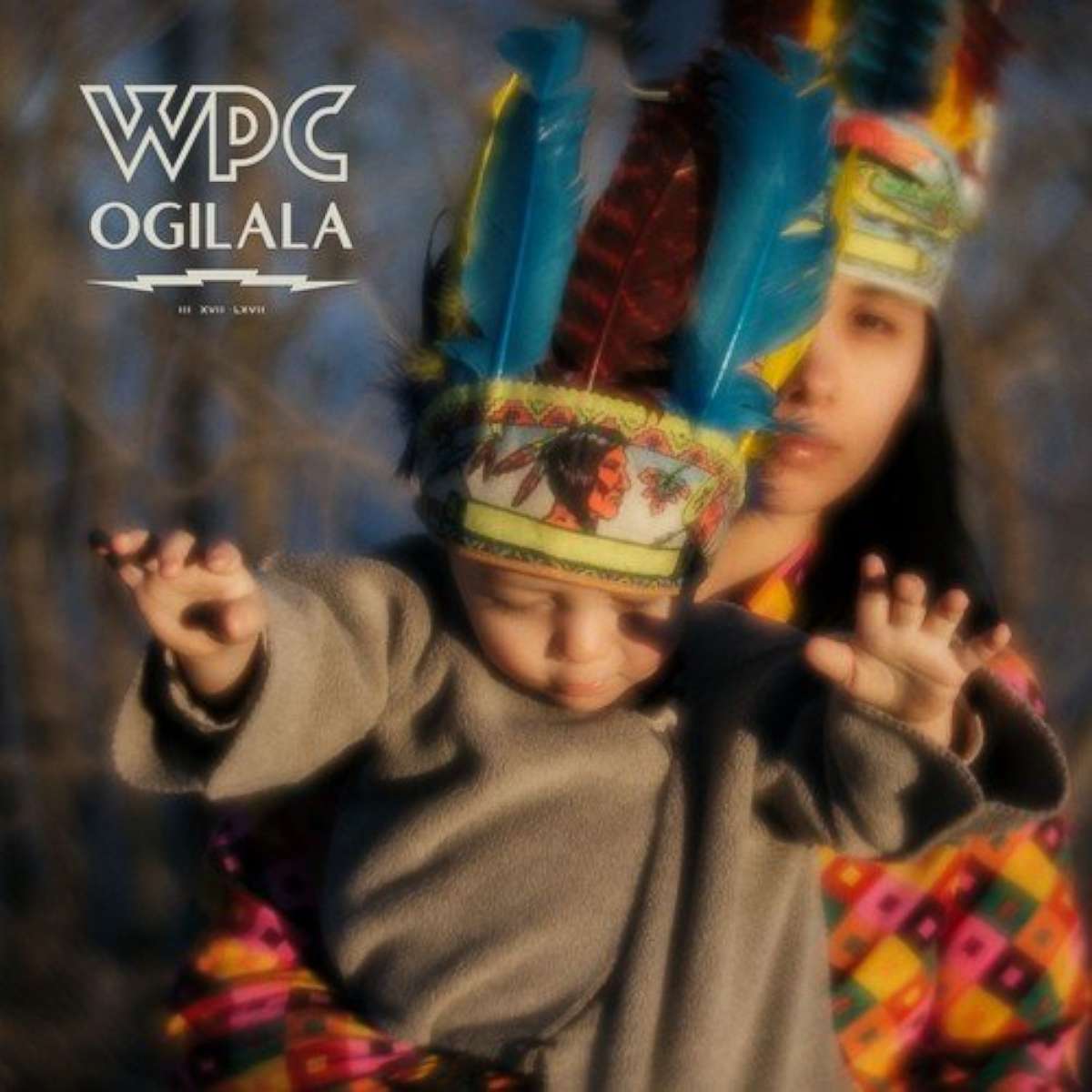 William Patrick Corgan – "Ogilala"
***

Smashing Pumpkins' Billy Corgan has rebranded himself as William Patrick Corgan. "Ogilala" is only Corgan's second solo album following "TheFutureEmbrace" from 2005. While that album only had one real highlight (Corgan singing the Bee Gees' "To Love Somebody" with the Cure's Robert Smith) this is a better, more substantial, though still somewhat odd offering.
Here Corgan reinvents himself as a bit of a folk singer, armed with an acoustic guitar and a piano, singing songs that sometimes have not so subtle religious undertones. On "Processional," he repeats the phrase "Christen me," almost to the point of pleading.
You can hear echoes of Nick Drake's "Northern Sky" in "Amarinthe" and "Shiloh" might be looking up to the softer side of Big Star. Corgan's goals are lofty and he does ultimately an admirable job, but at the same time, when you consider the peaks of his Smashing Pumpkins work, this comes off as a bit of a letdown, with its sedate, singular mood.
At the same time, Corgan deserves kudos for reinventing himself. It's unclear whether he sees "Ogilala" as a side romp into acoustic folk music or if this is something that will stick. At the very least, it is passably interesting.
Focus Tracks:
"Archer" This closer would sound better if it was given a grungier, more varied reading, though it still maintains a delicate sense of beauty. Corgan's songs pack a lot of power when they hit.
"Processional" This is probably one of the more important songs on the album because it features a guitar part by James Iha, the Smashing Pumpkins guitarist from the band's classic line-up. With a soaring chorus, it almost celebrates the two men making peace with one another.
"Amarinthe" Corgan and producer Rick Rubin nail an ethereal sound here.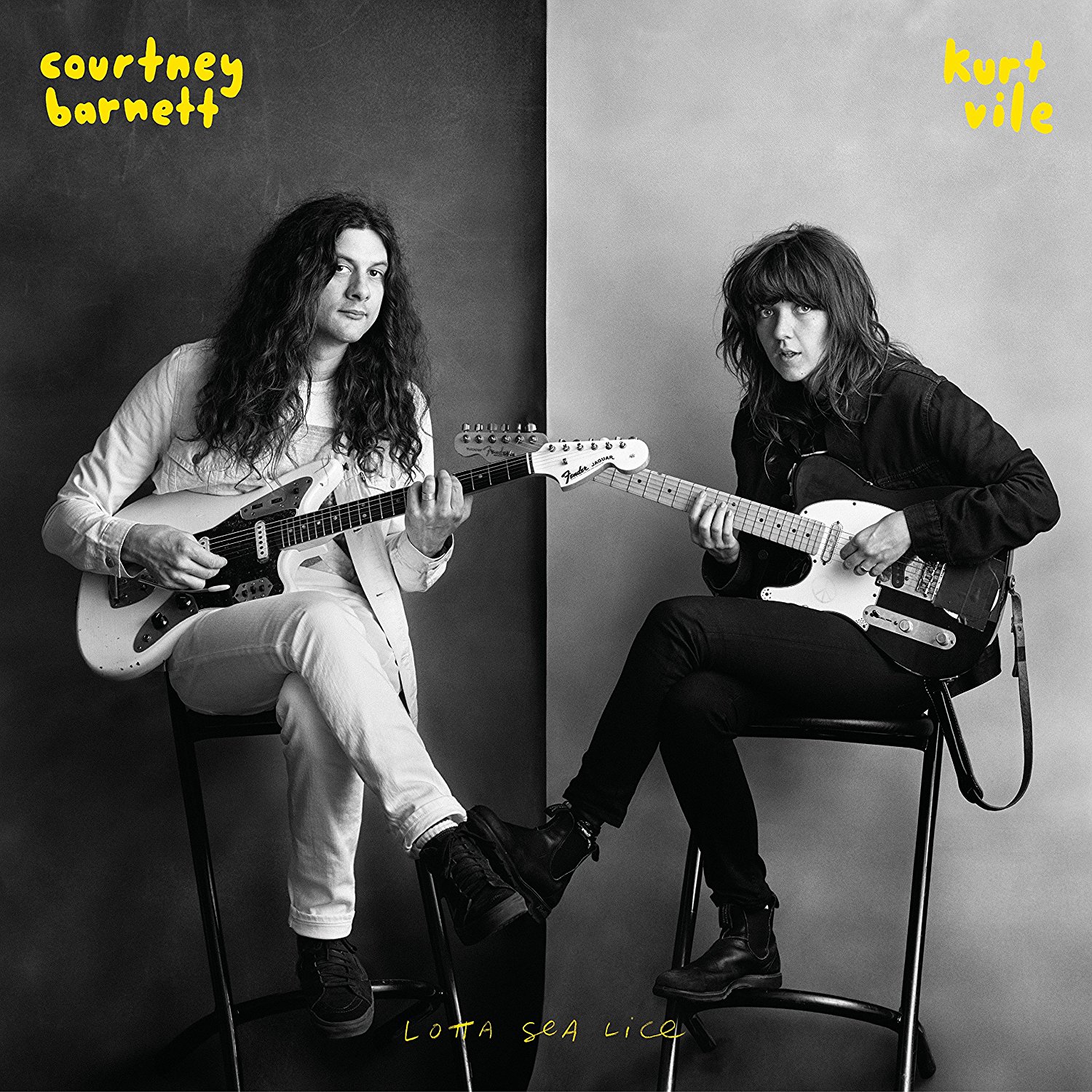 Courtney Barnett and Kurt Vile's "Lotta Sea Lice"
***1/2

The creative meeting between singer-songwriters Courtney Barnett and Kurt Vile is surprising but not unexpected. Both singers tend to use a talking-singing style that often sounds laid back. Both owe a big debt to Bob Dylan and have reinvented his classic sound to suit their own records. Vile is coming off of a few records that have been celebrated by the indie-rock press, while Barnett is coming off her stunning 2015 masterpiece, "Sometimes I Sit and Think, and Sometimes I Just Think."
Interestingly none of the nine songs here were written together. Vile wrote the appealing, rambling single, "Over Everything," along with "Continental Breakfast," "Blue Cheese and "Peeping Tom." Barnett wrote "Let It Go," "Outta the Woodwork" and "On Script." The set also has two covers with "Fear Is Like a Forest," penned by Barnett's partner, Jen Cloher and a reading of the Belly classic, "Untogether."
Mostly the set shows these two just having fun together. It comes off like a fitting lark that just kind of came together organically. These nine tracks sometimes go over the six minute-mark and both Barnett and Vile fit well together with their casual mixture of semi-sludgy lethargy. While Barnett in particular is headed on career upswing, both she and Vile benefit from this pairing.
Focus Tracks:
"Let it Go" A lot of interesting things are going on with the interplay between the instruments here and Barnett and Vile call and respond to each other as if having a conversation. Barnett's chorus throws a bit of a tuneful curveball. Both of these performers would have been superstars in the nineties.
"Over Everything" Similarly conversational and laid-back in its approach, this has an almost sunny, lazy drive.
"Untogether" This song from Belly's 1993 album "Star" gets a stellar, rather straight-forward reading. It's strangely a very appropriate song for these two.
Coming Up: New music from Niall Horan and more.
Missed the latest from Beck? Find out why "Colors" is one of the year's best albums.