It's the story you've heard and read over and over again.
An actor named Sylvester Stallone was down on his luck in the mid-1970s, with about $100 in his bank, living in a run-down motel, until he wrote a little film titled, "Rocky."
After being inspired by a Muhammad Ali fight against beleaguered brawler Chuck Wepner, he wrote the script in three days.
"I was watching the fight ... and I said to myself, 'Let's talk about stifled ambition and broken dreams and people who sit on the curb looking at their dreams go down the drain,'" he told The New York Times 40 years ago.
Up to this point, Stallone had just been a character actor, with no major roles. Studios wanted "Rocky," but they still didn't want Stallone to headline this original underdog story. They offered him money, as much as $265,000 for just the script, yet he turned it down.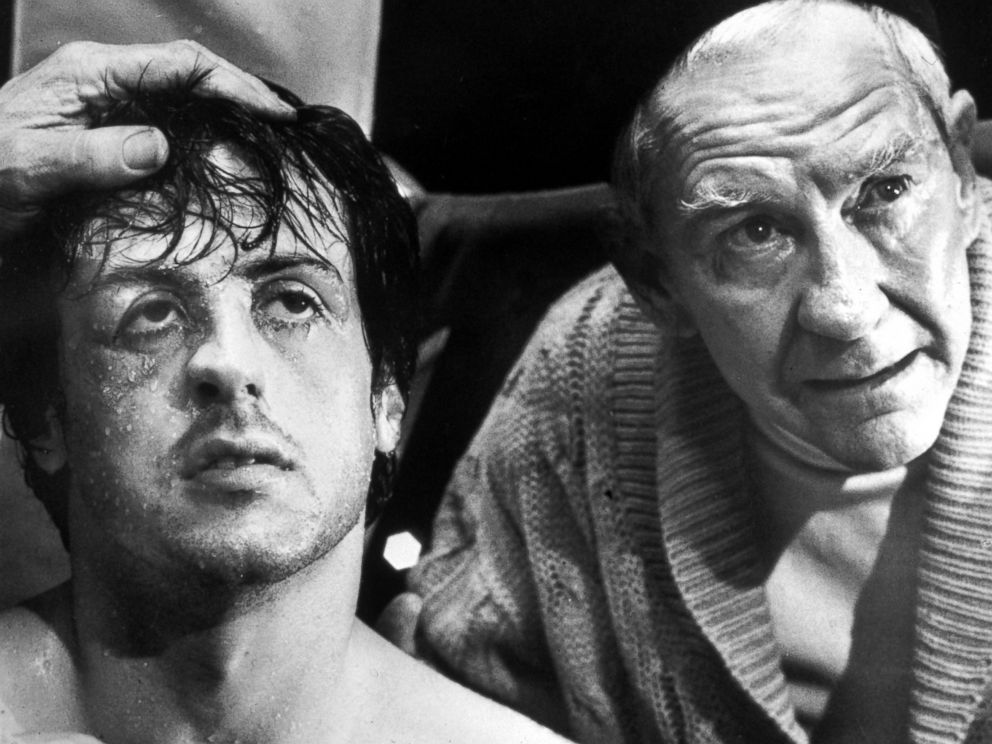 "I never would have sold it ... I'd rather bury it in the backyard and let the caterpillars play 'Rocky.' I would have hated myself for selling out," he told The Times.
He finally got what he wanted though and put everything he and the crew had into the film.
"When we finally knew that 'Rocky' was going to be made and I was going to play Rocky, I knew this wasn't only my shot, this was my life. Everything had to be perfect. I was hard on the crew when we were shooting - they thought I was a miserable b----- - but I had to give the movie my best shot," he told film critic Roger Ebert in 1976.
Now, we look back 40 years later at the film that just feels like it wouldn't have worked with any other actor. Stallone is synonymous with the "Italian Stallion," even with his other colorful roles, including Rambo and most recently Barney Ross in "The Expendables" franchise.
Even when the movie came out a lifetime ago, Stallone couldn't help but see the similarities in himself and Balboa, the fighter living in the slums of Philly, collecting on bets to make ends meet.
It wasn't until Rocky fought the Ali-inspired Apollo Creed, a seemingly unbeatable champion, that he finally was able to provide for himself and the woman he loved. You know, Adrian.
"The fact that we both went the distance when we were finally given the opportunity, that's the main parallel," Stallone told The Times when the film first came out.
After Rocky's critical and theatrical success, an entire generation of filmmakers have tried, some successfully, to create their own "Rocky" story.
From "Rudy" to "Hoosiers" to "Major League," even the comedies "Dodgeball" -- they all get their essence from Stallone's one-of-a-kind story, both on and off the big screen. They get it from his rags to riches life.
That kind of mimicry is what happens when a movie whose budget is about $1 million ends up grossing $117 million domestically in 1976. It also took home Best Picture at the Oscars the very next year.
"To all the Rockys in the world, I love you," Stallone said after taking home the Academy Award in '77.
But the film has not only inspired those in Hollywood; the Philly faithful, who cheered on the imaginary character all those years ago, still do today. So much so that a statue of Rocky now stands outside the Philadelphia Museum of Art.
"Each year, tens of thousands of people, young and old, recreate the scene from the legendary movie and make the trek up the steps," according to an official site for Philadelphia.
"I think I'm a romantic. People say 'Rocky' is realistic, but I don't want realism, I want romance. In a way, the movie's like a classical symphony where it involves you, it hooks you and then it builds to the big finish, the monstrous lancing of the musical boil. That's my formula. And I like it. I've seen 'Rocky' maybe 200, maybe 300 times, and you know something? It's still my favorite picture," Stallone told Ebert all those years back.
So, on this day, 40 years after "Rocky" hit theaters, take a few minutes and run up those famous museum steps below in this 360 video. Feel the inspiration and essence of "Rocky" and blast whatever theme song you like.