After the weeklong fallout from Roseanne Barr's widely condemned remarks about a former Obama administration adviser, her former husband Tom Arnold weighed in Monday, saying that based solely on her recent social media comments, he believes his ex is "obviously" racist.
Arnold told "Good Morning Britain" that long before Barr compared Valerie Jarrett, who's African-American, to an ape in a May 29 tweet, he "saw [the fallout] coming" from the unfiltered tweeting that, in this case, led to the cancellation of the hit "Roseanne" reboot by Disney's ABC.
And when asked on the show whether he believes Barr is "racist," he said "obviously," citing her Twitter activity as his only evidence.
Arnold, who was married to Barr from 1990 to 1994, said someone should have taken Barr's phone away from her long ago.
"When we were married, she dealt openly and honestly [with her mental illness]," Arnold, 59, said, adding, "She supported me through my [drug-alcohol] rehab ... and then she had the multiple personality disorder, which she was honest and courageous about."
Barr has discussed her mental health multiple times.
Arnold said he hasn't spoken to Barr, 65, for years, adding he "doesn't know exactly what's going on" with her now.
Either way, "you can't call black people monkeys ... it's not acceptable," he said Monday.
Barr has since tweeted hundreds of times over the past week, including an apology to Jarrett, plus comments that a prescription sleep aid contributed to her racist tweet and that she had not known Jarrett is African-American.
Barr hasn't tweeted since late last week when she said she was leaving the social media platform and hasn't responded directly to Arnold's interviews.
She did not respond to ABC News' request for comment.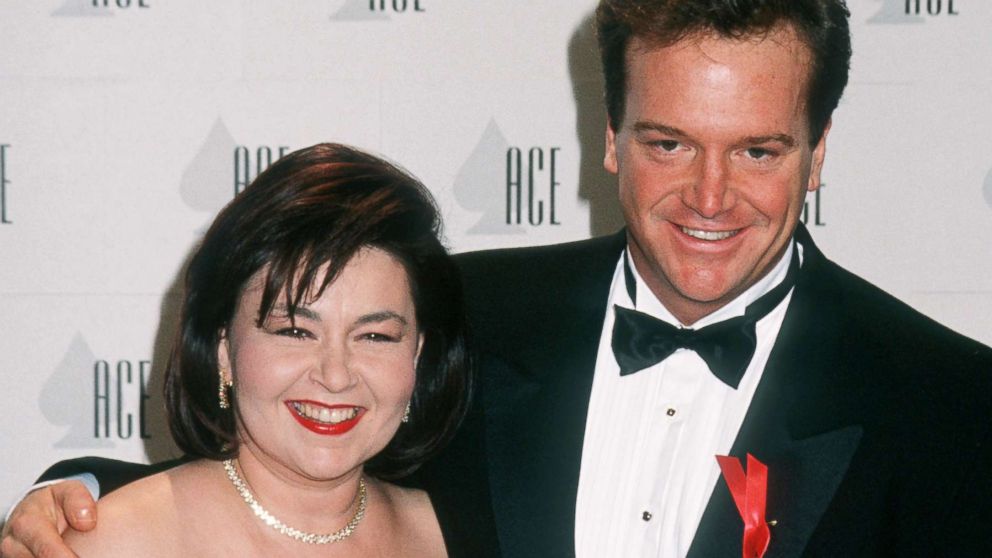 The Monday interview on "Good Morning Britain" is one of several Arnold has given since Barr's now infamous tweet.
"I had a feeling this was going to happen when I first heard [the show] was coming back," he told CNN last week. "I just knew that this would not end well."
Before his comments to CNN, Arnold also spoke to The Hollywood Reporter the day after Barr's racist tweet and said, "You put that phone in her hand and she is a loose cannon."
"It has been 24 years [since we split]," he said, "so I don't know that I know who Roseanne is [now]."
ABC News is a division of the Disney Co.