Roseanne Barr to Undergo Surgery, Breaks Kneecap in 3 Places
The actress said she broke her kneecap in three places.
October 13, 2016, 10:03 AM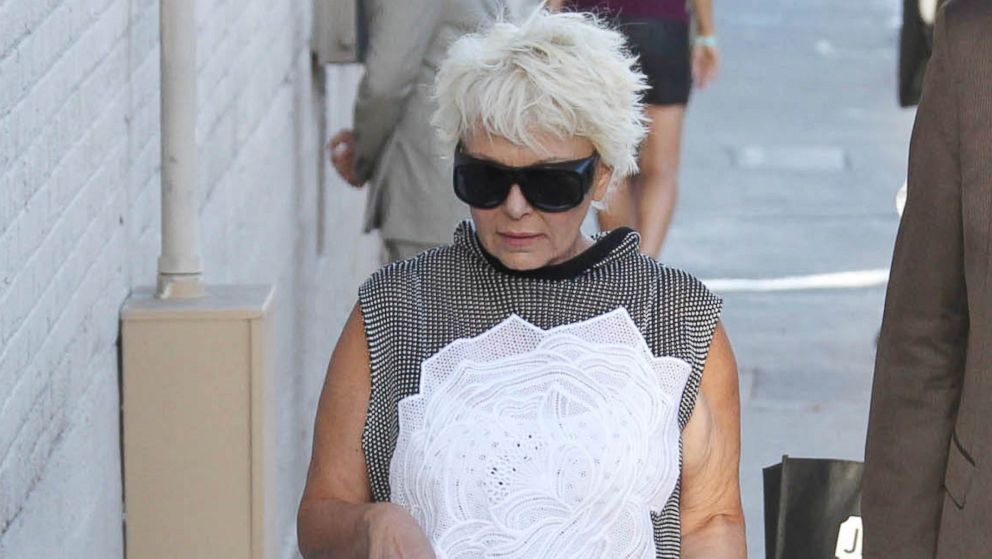 — -- Roseanne Barr is set to undergo surgery on Monday after falling down in San Francisco and breaking her kneecap in three places.
The actress revealed in a series of tweets Wednesday exactly what happened.
"Fell broke kneecap! Did Hillary drone me? Lol," Barr quipped while sharing a photo of her swollen knee.
Barr, 63, then explained that while visiting her son in San Francisco, she went to Golden Gate Park, where she fell down.
"guys, i slipped in GG park in SF wh visiting my son,broke my kneecap in 3 places. My sister was w me, took control of situation. Surgery Mon," she wrote.
Barr added, "i will be in bed on crutches for three months! OMG."
The actress then went onto thank paramedics who came to her side during the incident.
"i really want to thank the very kind & wonderful #SFParamedics who had to cart my fat a-- out of Golden Gate Park over 2 hospital yesterday!" she tweeted.
There's no word on if the comedian's diagnosis of macular degeneration, which she revealed in an interview with The Daily Beast last year, contributed to her fall.
Barr said eventually the vision loss disease would leave her blind.
"My vision is closing in now. It's something weird," she said during the interview. "But there are other weird things. That one's harsh, 'cause I read a lot, and then I thought, 'Well, I guess I could hire somebody to read for me and read to me.'"
"I just try and enjoy vision as much as possible -- y'know, living it up," Barr added.