— -- At least 58 people were killed and hundreds more were injured after a gunman opened fire on concertgoers in Las Vegas Sunday night.
More than 22,000 attendees were at the Route 91 Harvest Music Festival on Sunday when the shooting took place around 10 p.m. local time.
The three-day event not only featured country stars like Eric Church, Sam Hunt, Jason Aldean, Jake Owen and Lee Brice, but was located in the middle of some of Vegas' most famed hotels. Festival organizers said the outdoor concert was sold out.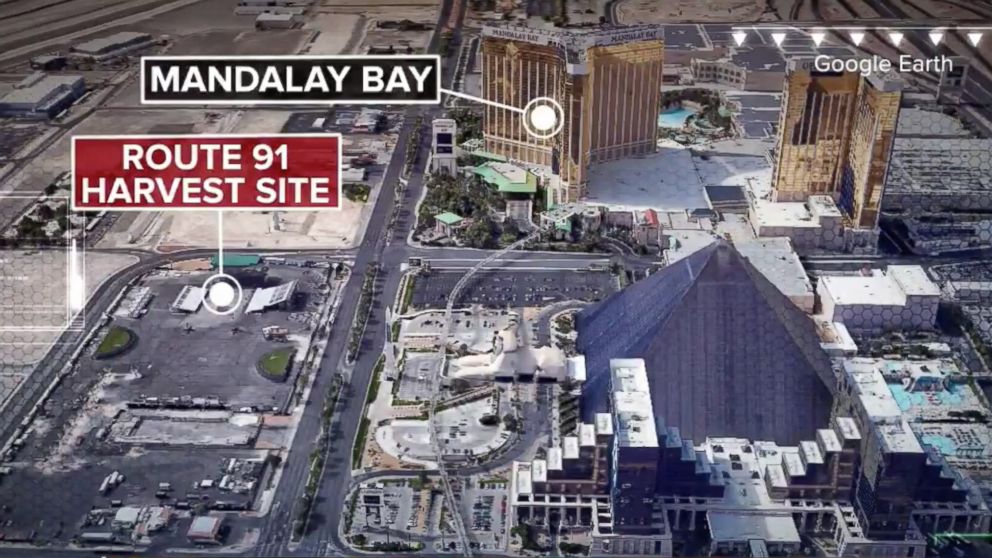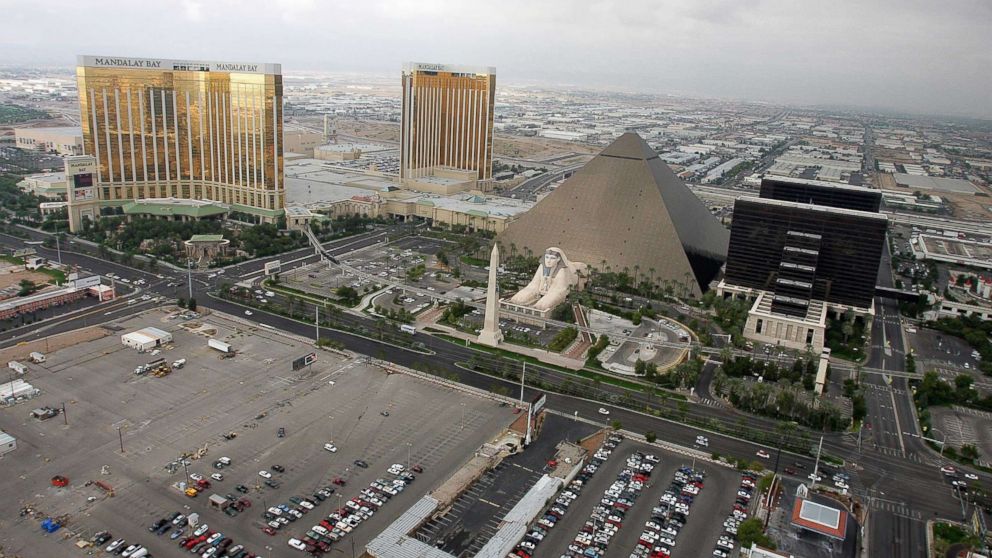 According to the map on the festival's official website, Route 91 sits near Giles Street and E. Reno Avenue, right next to the Luxor and Excalibur hotels and Mandalay Bay Resort and Casino.
Nearby hotels included Circus Circus, MGM Grand and the Monte Carlo.
Aldean began his set on Sunday about a half hour before the shooting took place.
The festival was also open to fans of all ages. Attendees were banned from bringing in fireworks, explosives, knives, sticks, bats, clubs, box cutters, razors or weapons of any kind, according to the official site.
This was the fourth year the festival has taken place in Vegas. Country icons like Blake Shelton, Dierks Bently, Miranda Lambert and Dwight Yoakam have performed in the past.
Shelton took to Twitter Monday, writing, "My deepest sympathies and prayers to anyone has been affected by the Vegas shooting last night. I don't even know anymore... Why?"
The Josh Abbott Band, which performed at the festivities this year, posted a message on its official Facebook page: "Everyone in our band and crew are safe. I (Josh) had just left and was in the Mandalay Bay on the 20th floor with my fiancée during the shooting just a few floors away. The band & crew were on the concert grounds and saw people get shot. Some of my crew members were hit with shrapnel, but not injured. We are deeply disturbed by this horrific act of violence and send our thoughts and prayers to the victims and their families."
Aldean posted to Instagram last night after having performed, writing, "Tonight has been beyond horrific. I still dont know what to say but wanted to let everyone know that Me and my Crew are safe. My Thoughts and prayers go out to everyone involved tonight. It hurts my heart that this would happen to anyone who was just coming out to enjoy what should have been a fun night."
Owen, who took the stage before Aldean, added, "Praying for everyone here in Vegas. I witnessed the most unimaginable event tonight. We are OK. Others aren't. Please pray."
Mandalay Bay Resort and Casino issued its own statement on Sunday.
MGM resorts, which is the umbrella company for many of the resorts near the incident, including Mandalay, also released, "Our hearts and prayers go out to the victims of last night's shooting, their families, and those still fighting for their lives. We are working with law enforcement and will continue to do all we can to help all of those involved. "
Jason Aldean is set to perform again this Friday at The Forum in Los Angeles.