— -- British oddsmakers are already out with predictions about the second royal baby just hours after the queen's staff confirmed that the Duchess of Cambridge is pregnant once again.
The odds of Prince George being joined by a baby brother are 4 to 5, although there is still an "even money shot" that Kate gives birth to a princess, according to betting agency Ladbrokes.
As for names, James is the early favorite with 6-to-1 odds, Arthur follows with 8 to 1, and the baby's grandfather's name, Charles, is tied with Thomas with a 10-to-1 shot.
Competing site Paddy Power has its own host of baby names for the expectant couple. The Irish bookmaker doesn't weigh in on the baby's sex, but gives Henry and Elizabeth, which would be a clear nod to Prince William's grandmother, the favorites with 10-to-1 odds.
Prince William and Wife Kate Expecting Their Second Child
Kate Middleton's Torturous Illness Not Grave, Can Be Associated With Twins
Paddy Power listed Arthur, William, Philip and Charles as other top boy choices while Victoria, Charlotte, Alice and Alexandra rounded out the top five for possible princesses.
One thing is certain: The little royal will have a couple of names to choose from. The unborn baby's older brother, while commonly known as Prince George, is legally named Prince William Arthur Philip Louis.
"If there's one thing that baby George taught us it's that the British public love a punt [a bet] on a Royal offspring and we're bracing ourselves for another baby betting bonanza," Paddy Power said in a statement released today. "Money is already pouring in by the 'pram load' and we expect this to be the biggest novelty betting market of the year."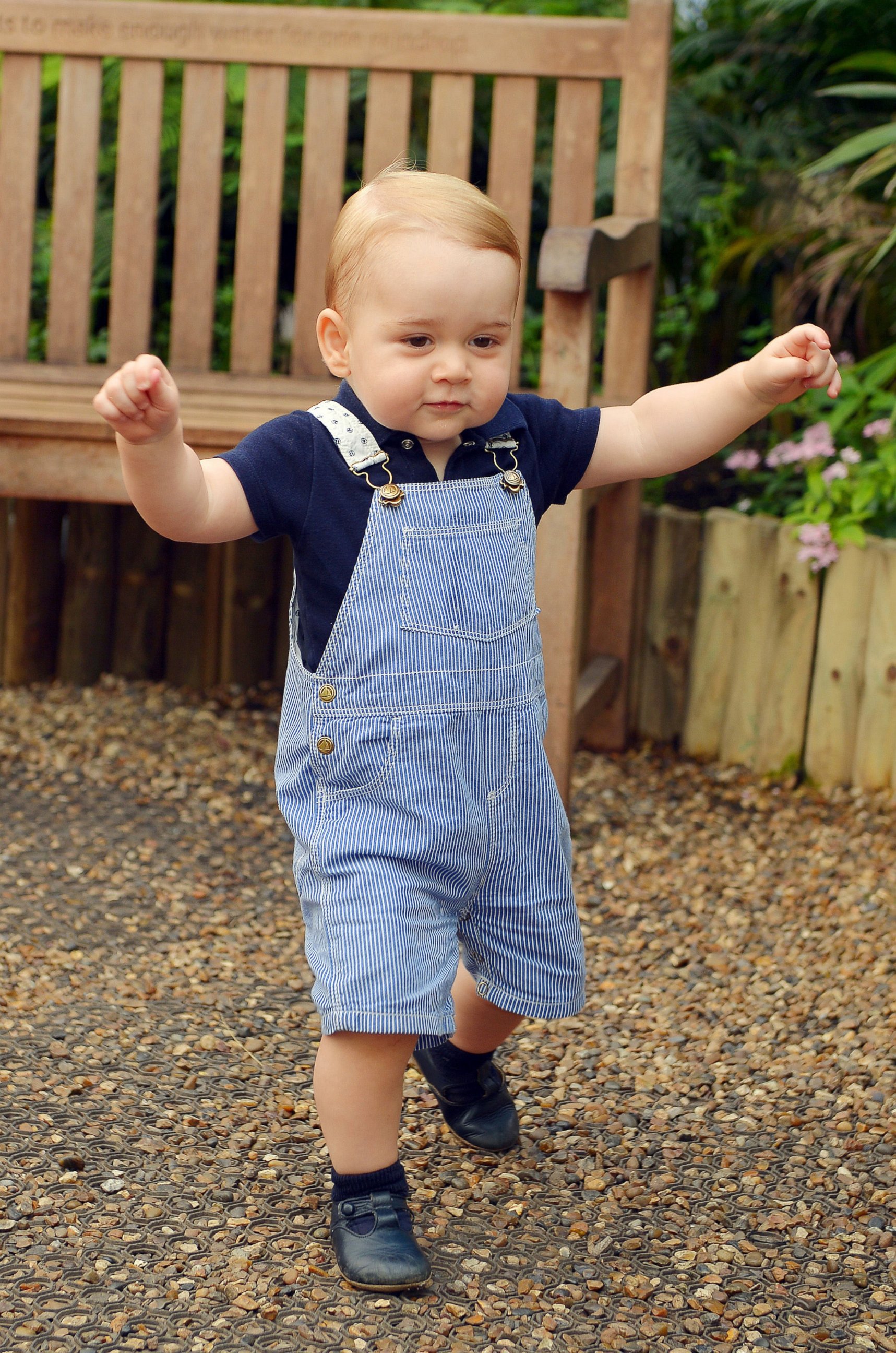 Paddy Power did not release any numbers on how many bets have been placed in the past few hours after the announcement, but another betting company, William Hill, said that it expects a similar reaction to what it had last summer.
"Last time around, we took over half a million pounds on the royal baby and we fully expect that once again the British public will all have their own opinions on whether a boy or girl is on the way," William Hill spokesman Joe Crilly said in a statement.
The name isn't the only guessing game surrounding the future prince or princess. Paddy Power went on to predict the baby's weight (5-to-1 odds went to less than 6 pounds), hair color (6-to-4 odds for a brunette) and tampered down the suggestions of multiple births, guessing that the chances of Kate having twins is 33 to 1.
William Hill went so far as to predict that there are 16-to-1 odds that the royal scion is born on its great-grandmother Queen Elizabeth's birthday, April 21. The bookmaker had a similar list of possible names, with Alexander, James, Louis and Arthur at the top for boys, and Alexandra, Victoria, Catherine and Elizabeth for girls.
The Palace confirmed the pregnancy today even though Kate is not yet 12 weeks pregnant. The duchess had to cancel and appearance in Oxford because she is suffering from hyperemesis gravidarum, a condition that causes acute morning sickness that she experienced during her first pregnancy as well.