Rumer Willis on 'DWTS': 'I Don't Feel We Have a Lot of Competition'
Rumer Willis is brimming with confidence over her inaugural "DWTS" performance.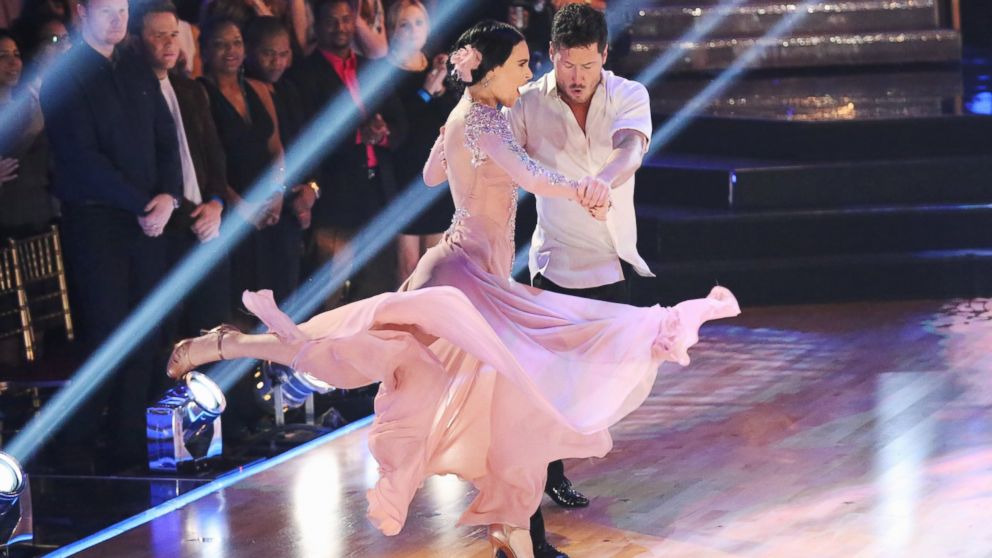 — -- Rumer Willis led the pack during the season 20 premiere of "Dancing With the Stars," and the actress was brimming with confidence after her performance.
When "Good Morning America" correspondent Cameron Mathison caught up with Willis, 26, and asked her whom she considers her competition, Willis replied: "I don't feel we have a lot of competition. I'm really confident … I think that the heart that both of us have and will put into each dance, regardless of the scores -- to me, at least -- was most important."
The actress and her pro partner, Valentin Chmerkovskiy, earned 32 out of a possible 40 points March 16 for their debut dance: an intense foxtrot. It was the highest score of the night. Redfoo, formerly of the band LMFAO, and model Charlotte McKinney, famous for her racy Carl's Jr. TV commercial, were tied for the lowest score of the night with 22 points each for their respective performances.
The celebrity and pro partner with the lowest combined total of judges' scores and viewer votes will be eliminated from the competition tonight.
Willis also discussed her quest for excellence.
"I have high standards for myself, which I think is great but, you know, I think, sometimes they can block you from reaching a higher potential. But I think it's always good to strive to be better," she said.
Chmerkovskiy told Mathison he believed his partner had what it takes.
"She's very talented. She's got great genes. She works very hard," he said.
After her performance, Willis's parents -- actors Demi Moore and Bruce Willis – were "ecstatic," she said.
"They were all just shaking and super excited," she said.
Chmerkovskiy revealed that he felt pressure upon meeting her famous parents.
"I was frightened, man! Demi Moore I've met … I already pooped my pants for that. But, Bruce Willis -- he's a legend. He's an international legend," he said, adding: "If I can make the family proud, I'm very, very satisfied."
His partner chimed in: "I think you made him proud," Willis said, referring to her father.
"OK. That's good," Chmerkovskiy replied. "You know, he's got great presence and I can see where she gets her, you know, strength from."
Willis and Chmerkovskiy will dance the cha-cha tonight.