— -- Samira Wiley said she and her fellow cast members did not take the subject matter of "The Handmaid's Tale" lightly when they began filming the Emmy Award-winning show's first season.
Wiley, who stars alongside Elisabeth Moss, portrays a woman forced to live as more of an object than a human being in a dystopian future where society is facing a declining birth rate and other challenges. Certain women in this alternate reality, like Moss' character, June, are forced to bear children for other families.
"For an actor, it is hard sometimes to go in and go deep into that world," Wiley said of her character Moira, who is seen in flashbacks to start season 1 before we meet her in the present day. "The key is to find so much light, so much joy, so much laughter when you go home."
Wiley's character makes a big move at the end of season 1 and breaks free from the brothel she's been working in. The 30-year-old actress told ABC News a few details about what's to come in season 2. (Minor spoilers ahead for "The Handmaid's Tale" and "Orange Is the New Black.")
"I haven't read too many scripts, I've read the first couple," she said. "I can say a few things without getting in trouble."
Moira has escaped to Canada, so the show will explore her life there with Luke, June's ex and the father of June's child.
"We'll explore this makeshift family, the two of them," Wiley said.
She added that season 2 will take viewers inside the "colonies" discussed in the first season.
"This place where women are sent, classified as un-women, where they supposedly go and die," Wiley explained. "We're not just going to talk about that this season, we're going to go there. We're going to see what's that life and meet those women and see what their day-to-day lives are like.
"It's going to be darker guys, I'm sorry," she said.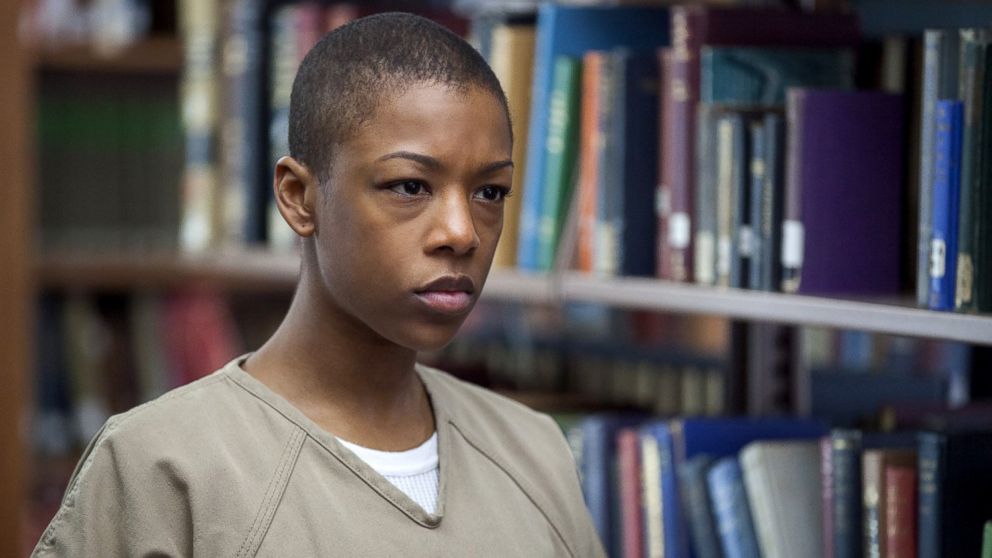 Wiley also spoke about leaving "Orange Is the New Black" when her character, Poussey, was killed off in a very dramatic way. Wiley said she misses her "Orange" family, but said that her former co-stars will FaceTime her from the set and that they will "be in my life from now 'til forever." As for how her character's story ended on the show, she said: "You can't help but see tragedy there."
"But when I look at it as Samira, the actor, I look at it as nothing but a gift," she said. "We never thought the show was going to be as big as it was."
One story that did have a happy ending is Wiley's real-life romance with "Orange" producer and writer Lauren Morelli. The two married in March after meeting on the set.
Wiley said not working with her wife on "The Handmaid's Tale" is both positive and negative, explaining that it's hard to be away from the person you love most but it's also made for interesting conversations.
"It's nice to sort of have our own projects and be working on something that you can come home and tell each other about, rather than just have the same experience," Wiley said. "But also, we work really well together. I do miss that and hopefully, we'll have a project in the near future."
One thing she said she does not miss is balancing wedding planning while filming season 1 of "The Handmaid's Tale."
"It was really difficult to have to fly back and forth from Toronto. Also, planning a wedding is really hard -- there are so many things you have to buy," she explained. "I'm not that organized as a person."
Wiley spoke to ABC News on behalf of American Express' new feature called "Pay It/Plan It."
"That would have been really helpful for me when I was planning my wedding," she said of the program. "It puts the choice in the cardholder's hand. It lets you pay for things right away or pay for things monthly."
Wiley is a paid spokesperson for American Express.