Go Behind the Scenes at John and Jacqueline Kennedy's Wedding
See newly released photos from the iconic event!
October 15, 2014, 1:51 PM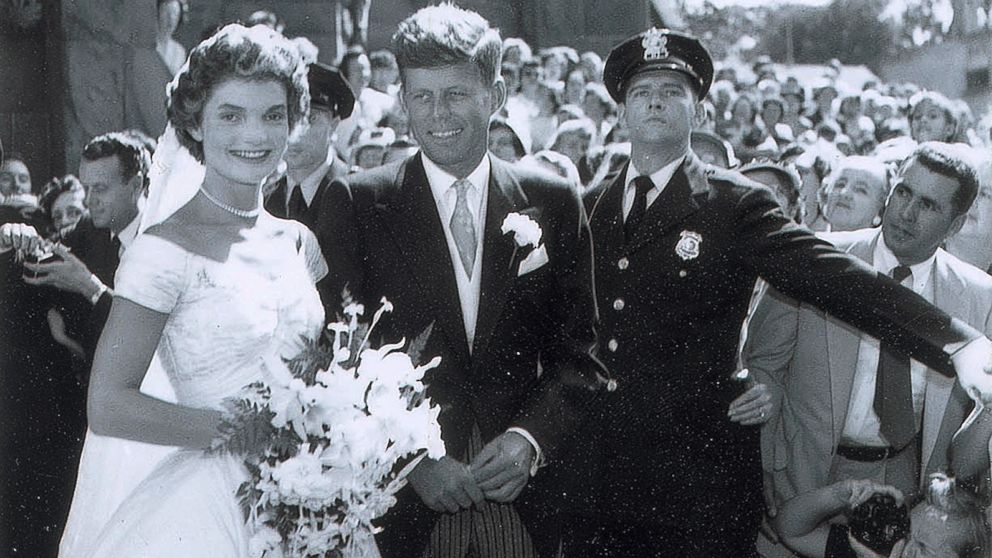 — -- It's been more than 50 years since the death President John F. Kennedy and more than 60 years since he married Jacqueline Kennedy, but the allure of this Royal-like couple still remains to this day.
With this in mind, RR Auction house in Boston is putting up 13 original negatives from their 1963 wedding.
The description on the auction website reads: "Collection of 13 original and most likely unpublished negatives from the wedding of John F. and Jacqueline Kennedy. Each negative measures 3.75 x 5, four feature the newlywed couple, two show the entire wedding party, and the remainder show the cake, reception, and wedding attendees."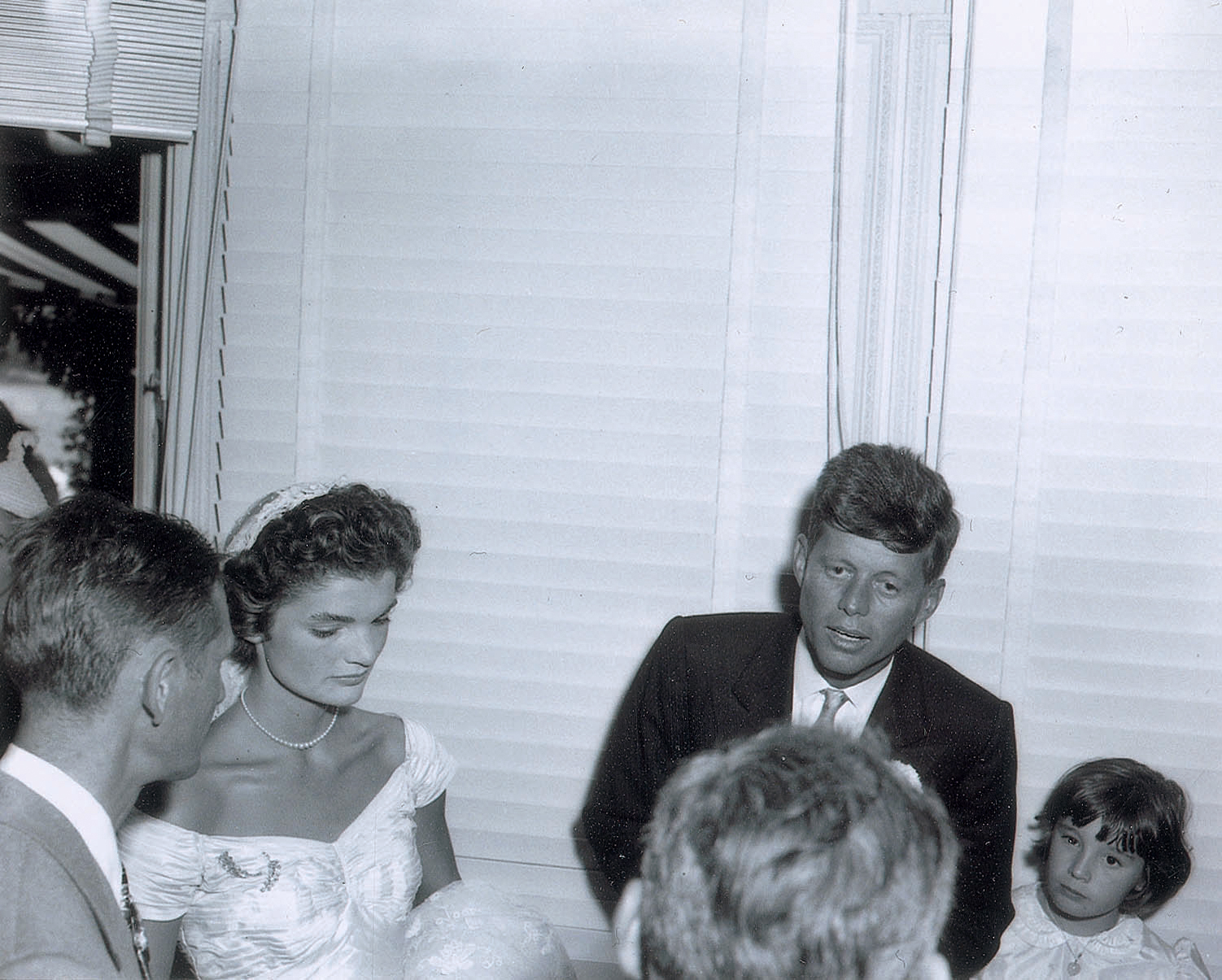 The website also says, "These images were originally taken by a freelance photographer who had been asked to be a 'back-up' photographer for the wedding, and were discovered in his darkroom after his passing. Accompanied by 5 x 4 printouts of each negative, the very first prints that have been made from these negatives. In fine condition. John and Jacqueline Kennedy were married on September 12, 1953, in Newport, Rhode Island. The entire event was chronicled by Life magazine, which noted 'their wedding turned out to be the most impressive the old society stronghold had seen in 30 years.'"
The letter in the collection states that the negatives came from the estate of Arthur C. Borges.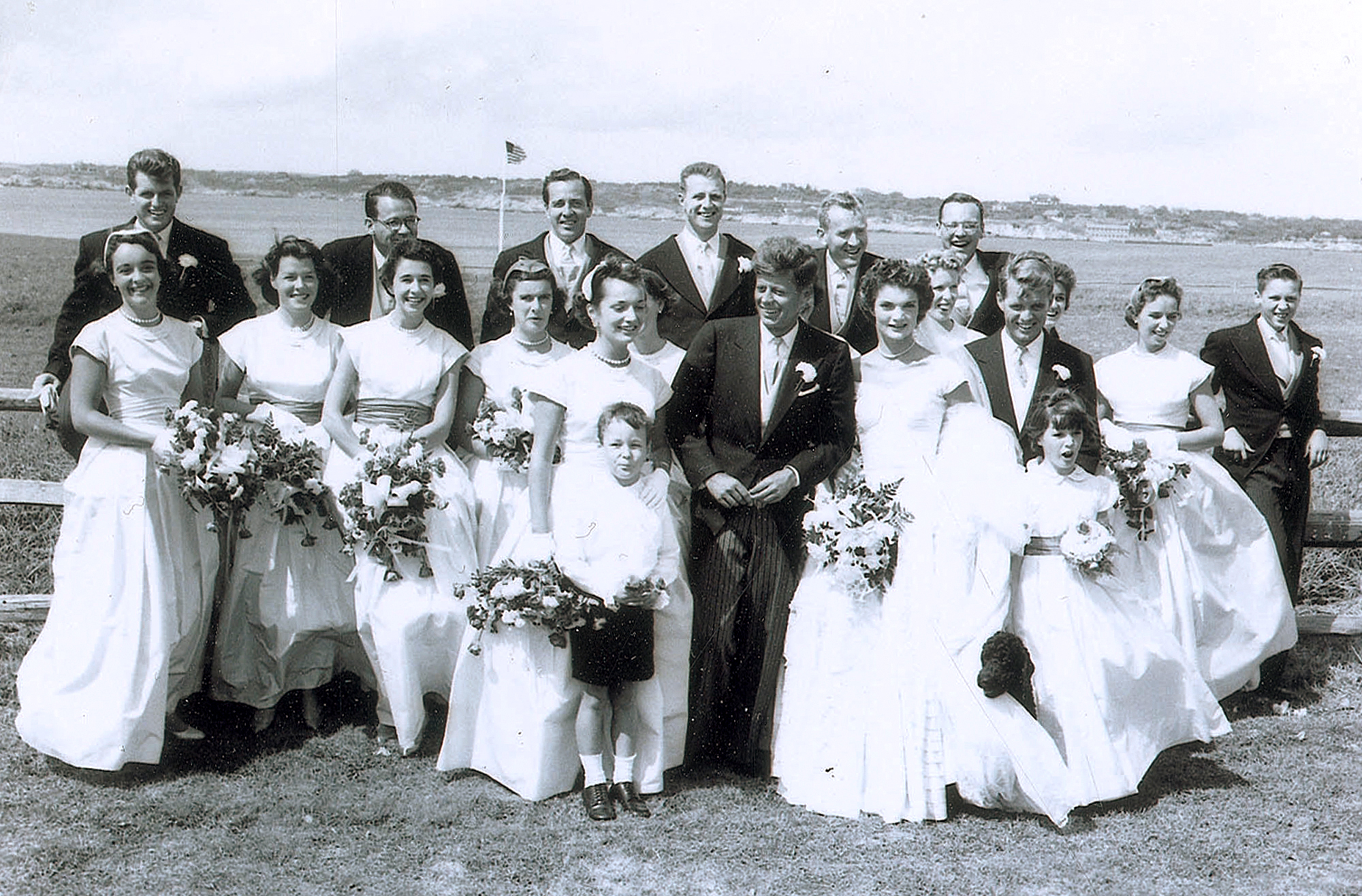 The auction ends at 7 p.m. today.
One of the intimate photos even shows JFK cutting his wedding cake.