— -- Not only did Jerry Seinfeld enjoy a "Seinfeld" reunion with a few of his co-stars on Wednesday in Beverly Hills, the iconic comedian got candid about what he's learned being a father to his three children -- Sascha, Shepherd and Julian.
"I did have a kid throw up in the sink one time," he joked to "Good Morning America" during an interview that airs on Friday. "That's one of the biggest things of being a dad is: get the throw up in the toilet, not the sink."
In addition to celebrating the first Los Angeles Fatherhood Lunch to Benefit Baby Buggy, Seinfeld, 60, also got to reunite with Jason Alexander, 55, and Michael Richards, 65, for the charity lunch on Wednesday.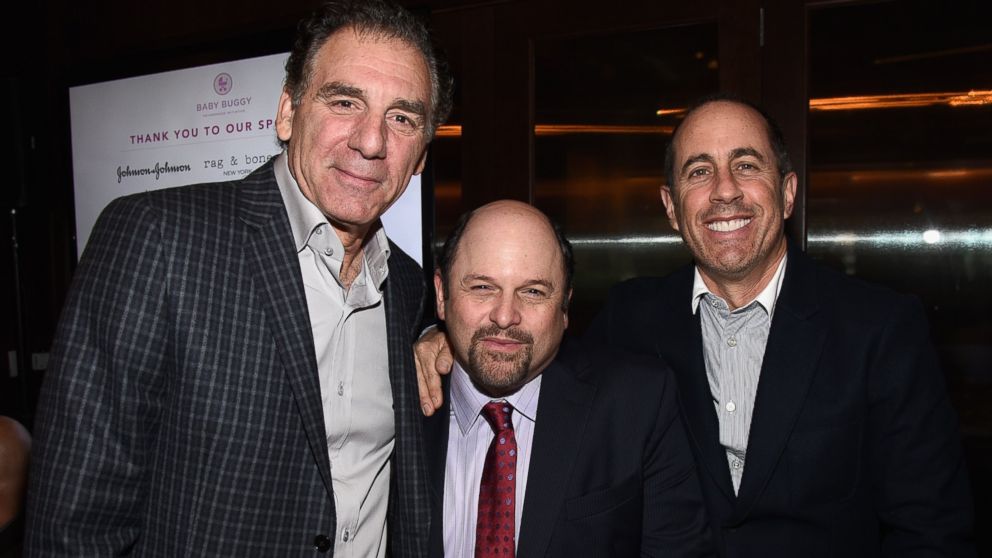 The pics are amazing and the guys, who all starred on the show from 1989 to 1998, haven't changed a bit.
"It's a Seinfeld reunion at #BabyBuggyFatherhood Fantastic event and charity. @LoveRecycled @esquirenetwork #CarMatchmaker," wrote former show writer Spike Feresten.
The guys – who played Jerry, George and Kramer -- were laughing and smiling and it made everyone miss the show that much more. The only person missing was Julia Louis-Dreyfus.
During the lunch, Seinfeld added some more of his wisdom about fatherhood with "GMA."
"Any Dad that is just hanging in there is, is doing a lot right. The dad that just refuses to quit - that's winning in life. I just refuse to quit," he said "A dad, is, is, a - for MOST dads, I think it's something that you learn. For moms - it seems to be that they just have it."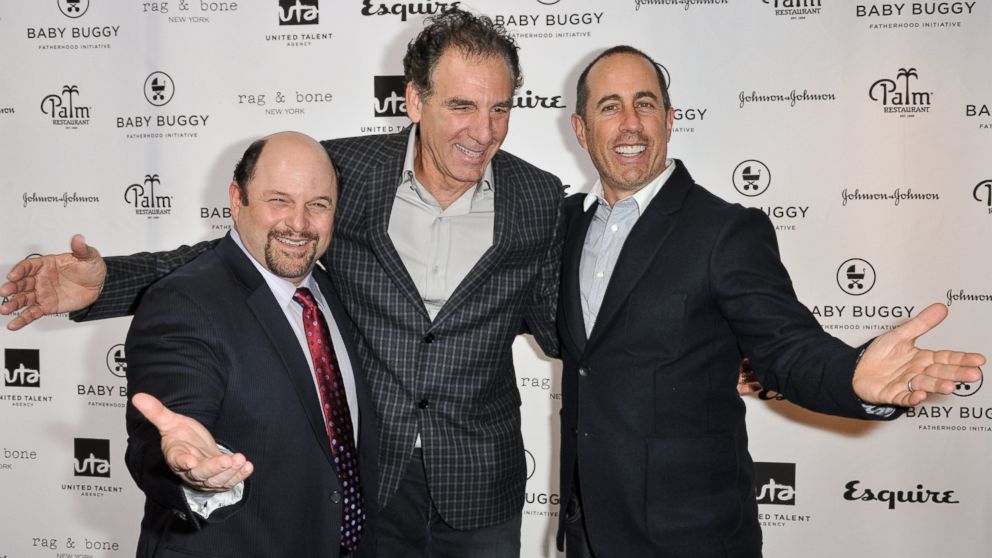 Also, last year on an episode of "Comedians In Cars Getting Coffee" the funnyman revealed how he keeps his kids grounded even though he's pretty well off.
"You know what I say [when they ask whether 'We're' rich]?" Seinfeld said. "I am. You're not."