— -- Selena Gomez publicly thanked her doctors Monday night as she opened up about her health after undergoing a kidney transplant.
The "Wolves" singer, who suffers from lupus, spoke at the Lupus Research Alliance's Breaking Through Gala in New York City.
"I am really honored to be here with all of you guys tonight, my lupus community," she told the crowd. "As many of you know or might not know, I was diagnosed with lupus about five or six years ago."
The 25-year-old singer said she was speaking out about her own situation to "raise awareness" about the disease. "I'd like to see the day when all young women can realize their dreams of a life without lupus," she said.
Gomez took a moment to recognize her doctors, who were present at the event. "It feels good to actually be honoring people like you," she said.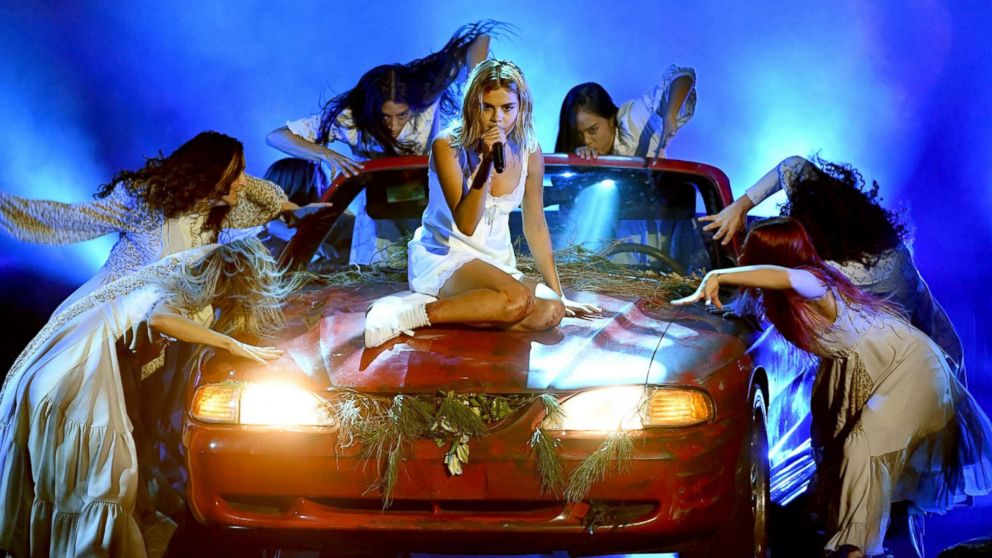 According to the Mayo Clinic, lupus is "a chronic inflammatory disease that occurs when your body's immune system attacks your own tissues and organs." Organs that may be affected by lupus include the kidneys, heart and lungs.
The pop star recalled learning that the disease was affecting her kidneys.
"My doctors told me I had lupus nephritis, one of the most common complications of lupus. They said that I would be needing a kidney transplant. Maybe I wasn't necessarily really good at knowing what that meant so it actually got to a point where it was life or death," she said.
"Thankfully," Gomez continued, "one of my best friends gave me her kidney and it was the ultimate gift of life. And I am doing quite well now."
The singer revealed in September that she was recovering from a kidney transplant after her friend Francia Raisa, the star of "The Secret Life of the American Girl," donated a kidney to her.
Now, Gomez said, there is only a 3 to 5 percent chance her lupus will return. She said she has also seen her blood pressure and energy levels improve.
"Not everyone is lucky enough to have a donor, and something as monumental as an organ transplant shouldn't be the best treatment option available," she said.