Shakira Says Boyfriend 'No Longer Lets Me Do Videos With Men'
The "Voice" coach says she can only do videos with women.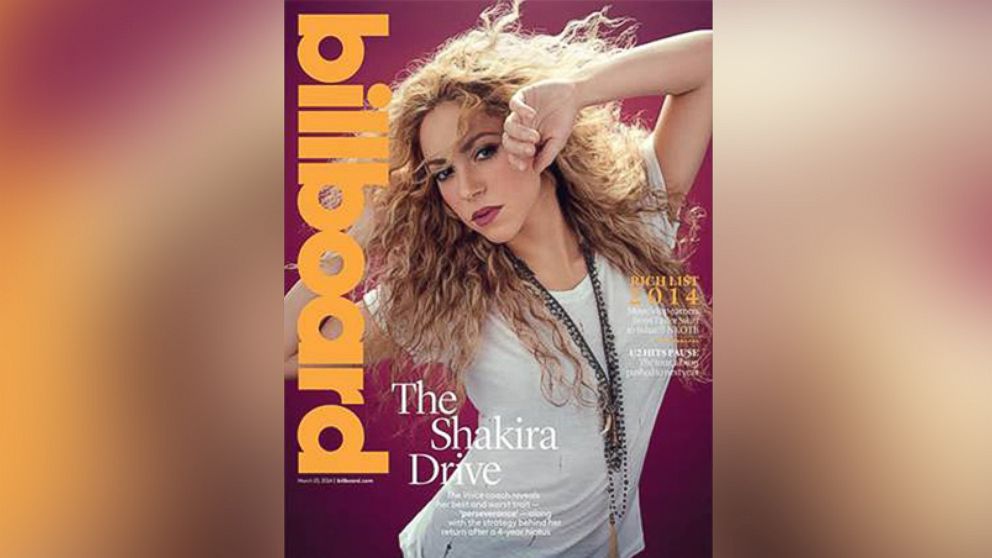 March 7, 2014 — -- Guys better stay back, Shakira is a taken woman.
The "Voice" coach, 37, and international singing sensation was very candid in her cover story for Billboard magazine on what boyfriend Gerard Pique allows her to do.
Don't expect any more sexy music videos with hunks.
Watch: Shakira and Rihanna's Steamy New Video
"He's very territorial, and since he no longer lets me do videos with men, well, I have to do them with women," Shakira said.
She continued, "It's more than implied in our relationship that I can't do videos like I used to. It's out of the question - which I like, by the way."
The couple have officially been dating since 2011 and gave birth to son Milan Piqué Mebarak on Jan. 22, 2013. The family lives in Spain, where her soccer-player beau is from.
Related: Shakira Welcomes Baby Boy
"I like that he protects his turf and he values me, in a way that the only person he would ever let graze my thigh would be Rihanna," Shakira added.
Shakira just released a new video "Can't Remember to Forget You" featuring Rihanna.