Shia LaBeouf Describes His 'Very Scary' Time in Jail
"They put a Hannibal mask on me and a lead jacket," he said.
October 10, 2014, 12:57 PM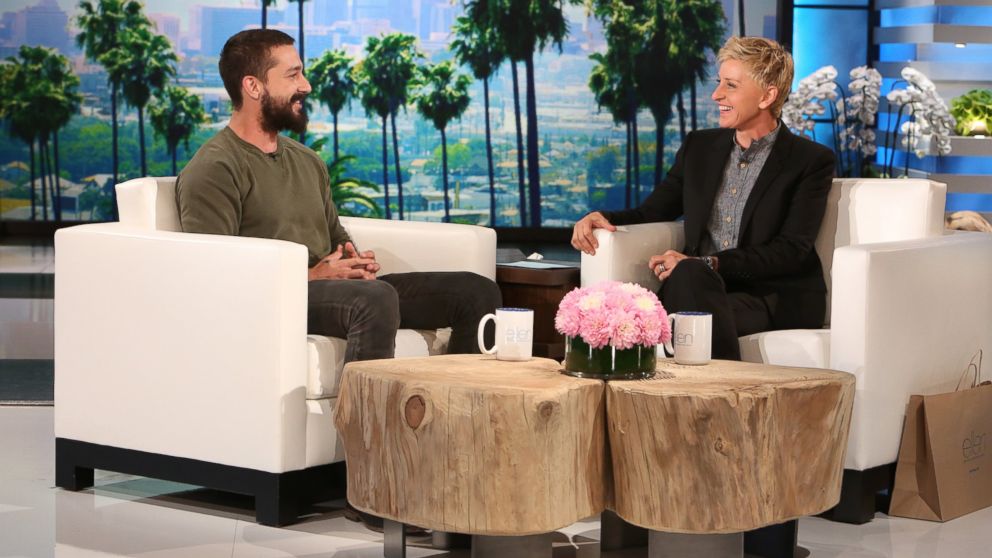 — -- In June, Shia LaBeouf was arrested for causing a disturbance during a Broadway show.
The experience was life-changing.
"Jail is quite scary," he told Ellen DeGeneres during a visit to her talk show. "They put a Hannibal mask on me and a lead jacket and it was just really rough. It was very scary."
Last month, LaBeouf, 28, pleaded guilty to disorderly conduct and was ordered to complete a three-month treatment program. If LaBeouf, who has also voluntarily been seeking help for alcohol addiction, according to his publicist, complies with the court order and does not get arrested again, the charges against him will be dismissed.
During his conversation with DeGeneres, LaBeouf also had words for the police officer on whom he said he spat during the arrest.
"I'm sorry. If you're watching, dude, I'm sorry man," he said. "That was crazy."
LaBeouf said that at the time, he was going through an "existential crisis which turned into some kind of like, exploration really."
"I had some hiccups, some judgment error," he said.
In the end, it was his mother, Shayna, who helped him get back on the right path.
"That's my girl. She called me, she's like... 'Stop f***ing around,'" he said. "[Now] I'm as good as I can be."