Why Singer Elle King, Rob Schneider's Daughter, Dropped Her Dad's Name
King also revealed who influenced her to go into showbiz. (It wasn't her dad!)
November 2, 2015, 12:59 PM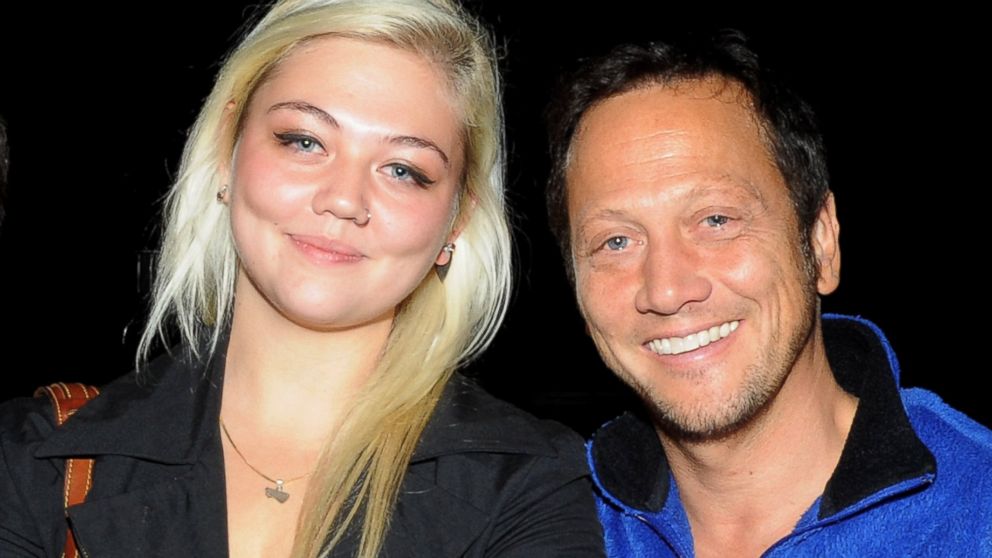 — -- If you're the child of a celebrity, and you want to go into showbiz yourself, you can either use your parent's connections, or climb the ladder of success on your talent alone.
Elle King chose the latter path.
"I wanted to be myself," she told ABC News. "I am my own person."
King's dad is former "Saturday Night Live" cast member, comedian and actor Rob Schneider; her mom is a former model named London King. Born Tanner Elle Schneider, she changed her name to Elle King when she decided to pursue music as a career.
"It's not that I wanted to be a famous person. I wanted to be a performer," she said. "But I worked really hard and I did everything myself and I took a name that ... is my mother's name ... I took that name because I wanted to be myself."
"And, yeah, people know who my dad is," she added. "But I think that my voice and my music speaks for itself: that I am my own person."
While King, 26, did grow up on movie sets, her inspiration to become a musician came not her famous dad, but her stepfather, Justin Tesa, whom her mom married after divorcing Schneider and moving to Ohio when King was young.
"I am only a musician because of him," she told ABC News of her stepdad. "I think that it was something that was inside of me, but he saw that and he definitely nurtured it and pushed me to, you know, dig deeper into music and step outside of things that were beyond just pop culture and, uh, learn about good rock and roll.
"And still, to this day, I mean maybe once a month, he still sends me like a mix of new music that I need to listen to," she continued.
Her stepdad did a great job: not only does she now have a huge hit on her hands with "Ex's and Oh's," but her name is being mentioned as a lock for a number of Grammy nominations.
As for her biological father, did he give her any advice about showbiz, at least? Did he ever try to talk her out of pursuing a career in the industry?
"No," she said with a laugh. "He just wanted me to keep his last name!"