— -- Fans at "Star Wars" Celebration were just treated to the very first trailer for the upcoming blockbuster "The Last Jedi."
The eighth installment in the cannon "Star Wars" franchise features the return of Mark Hamill's Luke Skywalker (other than his cameo at the end of the last film) and is the second film for newcomers like Daisy Ridley's Rey and John Boyega's Finn.
This movie picks up where 2015's "Star Wars: The Force Awakens" left off. Rey had just battled Kylo Ren, and after besting the estranged son of Han Solo and General Leia, she went off to find Luke, who was in hiding.
Check it out below!
"The Last Jedi" hits theaters on Dec. 15.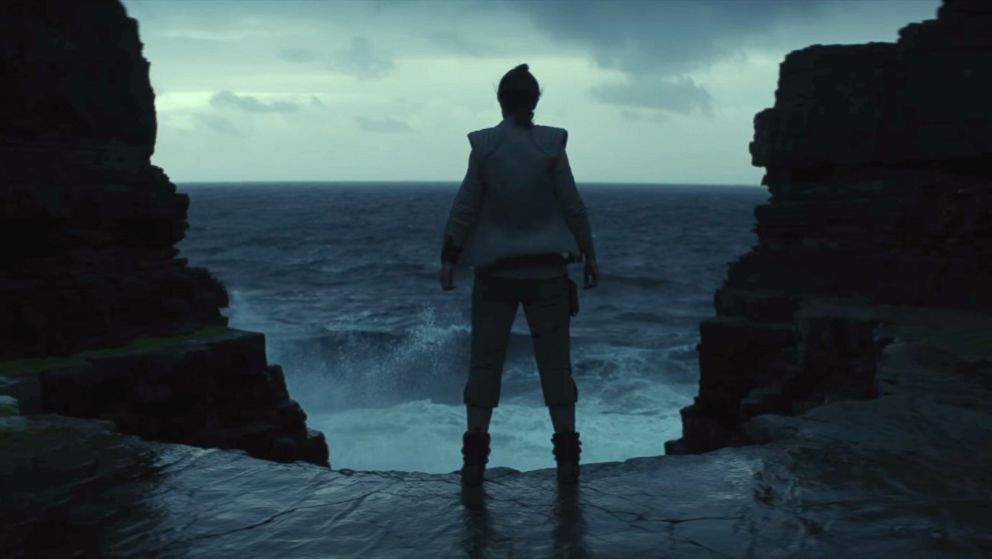 ABC News will be on the ground in Orlando all weekend as part of Cerebration, bringing you all the big "Star Wars" developments. So, check back for more!
ABC News and Lucasfilm are both part of parent company Disney.