Hoping to catch the movie "Twilight" at a theater near you when it opens next weekend? It might be wise to buy those tickets now.
Hundreds of showings nationwide have already sold out, according to online tickets sales site Fandango.com. The demand is setting box office expectations sky high for the adaptation of the first book in Stephenie Meyer's teen vampire romance series. The series has already sold more than 10 million copies, according to Bookscan.
"Twilight's" solid pre-opening sales, coupled with other surprisingly strong box office debuts, suggest that, despite the economic downturn, Americans are still plunking down their hard-earned cash to go to the movies.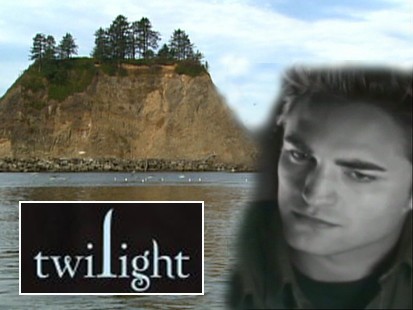 Two weeks ago, "Madagascar 2" raked in $63 million its first weekend, and has continued to build on that solid opening box office, climbing to more than $100 million and counting. And last weekend, the hotly anticipated "Quantum of Solace" triggered a $70 million take -- the best opening yet for a Bond film, topping 2006's "Casino Royale" by 74 percent, according to Variety.
"People always look to the movies for a great escape," said Rick Butler, chief operating officer of Fandango.com. "There's nothing like a slew of good films to get moviegoers to the theater. And with a lineup like 'Madagascar 2,' 'Quantum' and 'Twilight,' we're looking at a lot of diverse choices for moviegoers this month, and what looks like a healthy November for the box office."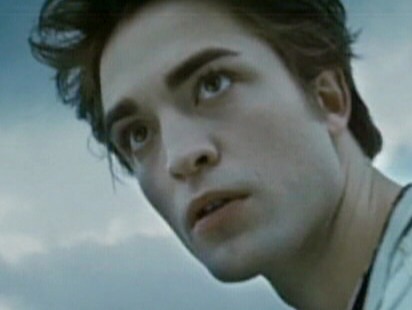 So what's driving ticket sales? "It's twofold," said BoxOfficeMojo.com president Brandon Gray. "First, you've got a solid lineup of films coming up, movies that audiences can get excited about. Because let's face it, if they're not interested in what's playing, they're not going to go."
"But also," Gray said, "while ticket prices have gone up, movies remain one of the cheapest entertainment events available. Especially when people need that escape to get their minds off things. Historically, during the Depression in the '30s and '40s, the movie business was booming. And 2002 is the modern peak for ticket sales, and that's just after 9/11."
Movie Ticket Sales
So it seems, even though Americans are cutting back on eating out and traveling, movie ticket sales are expected to continue on their upward trajectory.
"Regardless of the recession that we're obviously in now, the box office is booming as people still want to escape and have fun at the multiplexes," said BoxOfficeGuru analyst Gitesh Pandya. "The right movies will always sell. In fact, I see last weekend's Top 2 movies grossing more than the entire Top 20 from a year ago, which shows that people are still opening their wallets and heading to the box office."
  BoxOfficeMojo's Gray seconds that assessment.
"We're coming out of the highest-grossing fall since 2003," said Gray, who predicts a solid holiday season box office. "It's a 21 percent improvement over 2007, which means, yes, people are still going to the movies. This season is off to a good start with 'Madagascar' and 'Quantum' and 'Twilight' is expected to do a lot better than anyone would have thought six months ago."
But will "Twilight" best "Madagascar 2" and "Quantum" at the box office? BoxOfficeGuru chief Pandya, for one, is optimistic. "'Twilight' has become a huge event movie for teenage girls and young women and has the potential to reach beyond that audience too," said Pandya. "Advance tickets are selling better than the new James Bond film and I'm expecting a huge opening next weekend."
The fact that the film's soundtrack topped the Billboard record sales chart with $165,000 in its first week also proves promising for the film's success.
"It's not that unusual for a movie soundtrack to be No. 1," said Blender magazine editor in chief Joe Levy. "What is unusual is for a soundtrack to open at No. 1 two weeks before the movie even comes out."
"Usually people hear the music when they watch the film, then go buy a soundtrack because they like a song or two. Here, the super-eager fans bought the soundtrack because of the brand. They've already gotten their tickets, they've already gotten their T-shirts? What's left? The soundtrack," he said.
Surprise Box Office Hits
He also cites the inclusion of Paramore, a chart-topping teen band, as driving soundtrack sales.
"Kids can't get enough of 'Twilight,' and if you pair that with a few bands they already love, like Paramore, you're going to sell records," said Levy. "And when the movie comes out, it will lead fans to the music again, which will again push the album sales."
Still, Gray points out that the economic downturn won't drive audiences to theaters. "The movies have to be compelling," he said, noting that 2002 -- the biggest box office year to date -- saw the release of blockbusters like "Spider-Man," "Lord of the Rings" and "Harry Potter." "Movies live or die on their own merit. It's not just how the economy's doing."
BoxOfficeMojo's Gray notes that the holiday lineup took a big loss when Warner Bros. moved "Harry Potter & the Half-Blood Prince" from its Nov. 21 release date to July 17, 2009.
"That's a $300 million chunk that's missing from that pie," said Gray. "There's no big event film, no 'Lord of the Rings' or 'Narnia' to make up for it this Thanksgiving or Christmas."
But Steve Zeitchik, a senior writer at the Hollywood Reporter, suggests there may still be some surprise hits in the lineup post-"Twilight," with films from big names like Will Smith, Brad Pitt and Jennifer Aniston opening around Christmas. "December has some pretty strong openers, with Will Smith and Jim Carrey movies due," said Zeitchick. "And sometimes a prestige film might just pop."
He cites Danny Boyle's layered, swirling indie "Slumdog Millionaire," which is already garnering Oscar buzz, as well as Pitt's "The Curious Case of Benjamin Button."
"Never discount the power of word-of-mouth," said Zeitchik. "'Slumdog' has tremendous appeal, and it will grow because people will be talking about it."
"And 'Button,' it's a quirkier film for Brad, for sure," said Zeitchik, "but I think a lot of people will go check it out, along with the David Fincher fans. And the concept is very charming."
From Books to Movies
Still, "Twilight" will be the one to watch, box office-wise. "It's so remarkably resonant amongst its audience," said Zeitchik, "and that can definitely radiate outward. It's not just a book, it's not just a movie, it's really a phenomenon, and all the elements will continue to play off each other."
In the case of "Twilight," several factors come into play. "The timing is right. The first book came out in 2005, and so, if you were 13 or 14 when you read it, you're still in your teens now," said Blender's Levy. "So you haven't outgrown the series yet and you'll definitely go see the film."
"With an audience this young and fervent, the other thing you'll get is repeat customers. And the third thing is that it can work in a few different genres -- it's a teen movie, it's a date movie, but they've also, very smartly, played up the action sequences, so the guys won't be as reluctant to go see it. So it's already a hit and it hasn't even come out yet!"