Taye Diggs, 43, is a self-proclaimed "huge football fan," and last week, the man got to have a once-in-a-lifetime experience by stepping onto the field at MetLife Stadium and actually running plays with New York Giants linebacker Jon Beason.
Interested in
?
Add as an interest to stay up to date on the latest news, video, and analysis from ABC News.
"We had a blast out on the field," Diggs told ABC News about the event sponsored by Duracell, who powers each Giants game with 650 Quantum batteries. "It was a trip seeing how they use these batteries on headsets and microphones."
Someone that is also a football fan -- if you use the right motivation -- is Diggs' 5-year-old son Walker.
Taye Diggs Makes Red Carpet Debut With New Girlfriend Amanza Smith Brown
The "Murder in the First" star said that when he wanted to get his son into football, he had to play a little pretend.
"He's obviously got his fill of and his exposure to the arts, so anytime we can introduce athletics, we jump at the chance," he said. "He's into dinosaurs, so the other day, we tried to get him into football. We pretended the football was a dinosaur egg and the opposing team were meat-eating dinosaurs that were eating the eggs. So he couldn't let the dinosaurs get him. ... It was the only way we could get him to run the ball."
Diggs, who split from his ex and "Frozen" star Idina Menzel just last year after almost a decade of marriage, said the separation inspired a new project he's working on called "Single Urban Dads."
"Unfortunately it comes from my personal life. I'm new to being a single urban dad," he said. "Having gone through what I've gone through, it's great to get that message out there that there are really good single fathers out there that want to be present, doing the best they can with their children."
Diggs said he feels single dads often get a bad rap and thought this would be a good TV project.
"You won't be following me around," he said, adding that he will be involved as creator and producer and maybe a kind of host.
Family portrait. Nanna, Walk n Me- pic.twitter.com/YsbtKPT8u9

— Taye Diggs (@TayeDiggs) September 2, 2014
Diggs also dished about the beautiful woman, model Amanza Smith Brown, he started dating earlier this year. The two made their red carpet debut in June at the BET Awards.
"We are going strong," he said of his relationship with Brown. "Things are cool."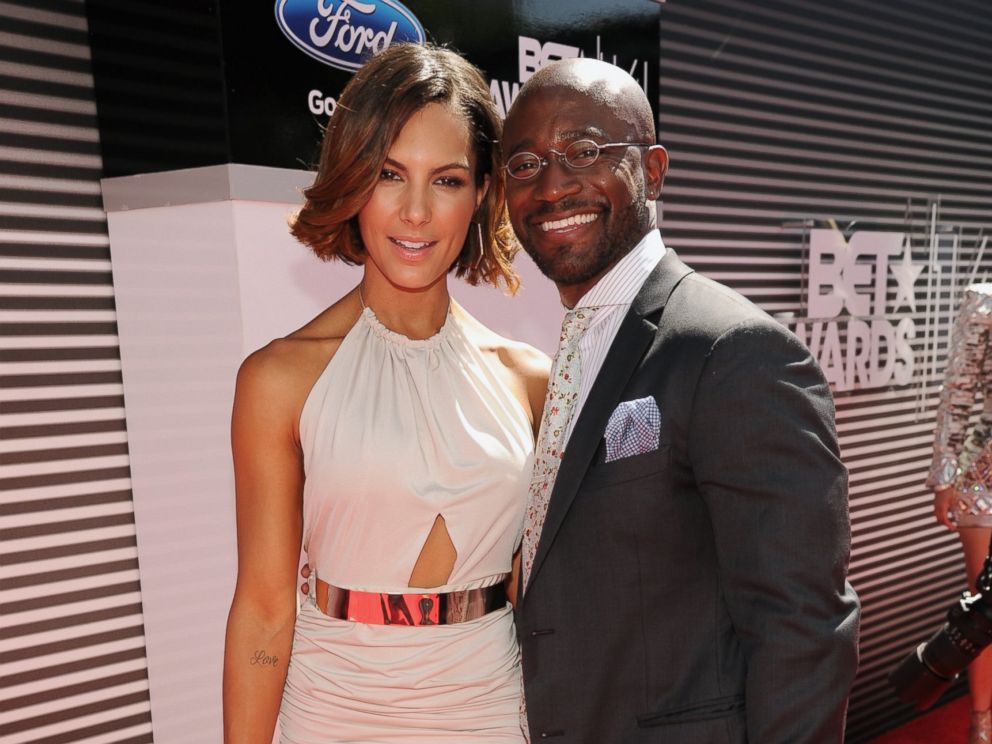 Brown is also a mother of two and Diggs said Walker definitely appreciates that.
"Absolutely, that makes for very easy play dates," he said. "It's always a plus!"
Room service gong. https://t.co/0bn3QP5AhT

— Taye Diggs (@TayeDiggs) August 30, 2014