Taylor Swift broke a record on Tuesday night at the American Music Awards, but it's her continued political activism that is getting more attention.
The pop star won four awards on the evening, but saved her most notable words for encouraging people to get out and vote in November.
"This award and every single award given out tonight are voted on by the people, and you know what else is voted on by the people? The midterm elections on Nov. 6," Swift said after collecting the award for Artist of the Year.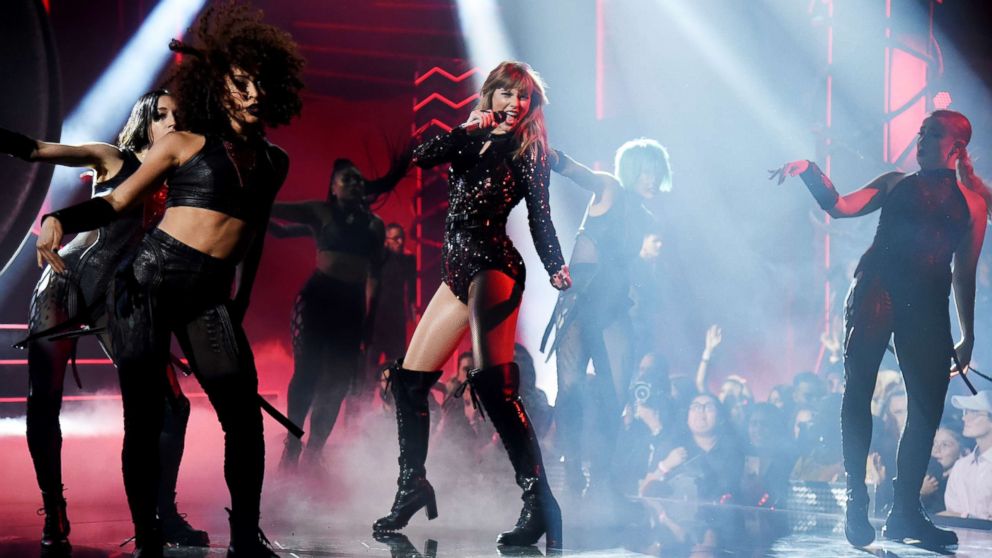 In addition to taking home Artist of the Year, she also won awards for Favorite Female Artist Pop/Rock, Favorite Album Pop/Rock for "Reputation" and Tour of the Year.
Swift has now won 23 AMAs in her career, besting the record previously held by Whitney Houston.
Swift made headlines earlier in the week when she broke her usually apolitical thoughts to encourage voters to come out and support two Democratic candidates in her adopted home state of Tennessee. She posted support on her Instagram page -- with its 112 million followers -- for Senate candidate Phil Bredesen and U.S. House candidate Jim Cooper.
"In the past I've been reluctant to publicly voice my political opinions, but due to several events in my life and in the world in the past two years, I feel very differently about that now," Swift wrote. "I always have and always will cast my vote based on which candidate will protect and fight for the human rights I believe we all deserve in this country."
She said she would support candidates in favor of LGBT equality and specifically cited the "systemic racism we still see in this country towards people of color is terrifying, sickening and prevalent."
Registered voters have reportedly spiked 100,000 in the state in just a few days.
Even President Donald Trump was asked about her comments on Monday. The president said he liked her music "25 percent less" since she heard her comments.