Teresa Giudice on Possibility of Prison Time: 'I Do Cry Myself to Sleep Sometimes'
The reality star talks abou her and her husband's on going legal battles.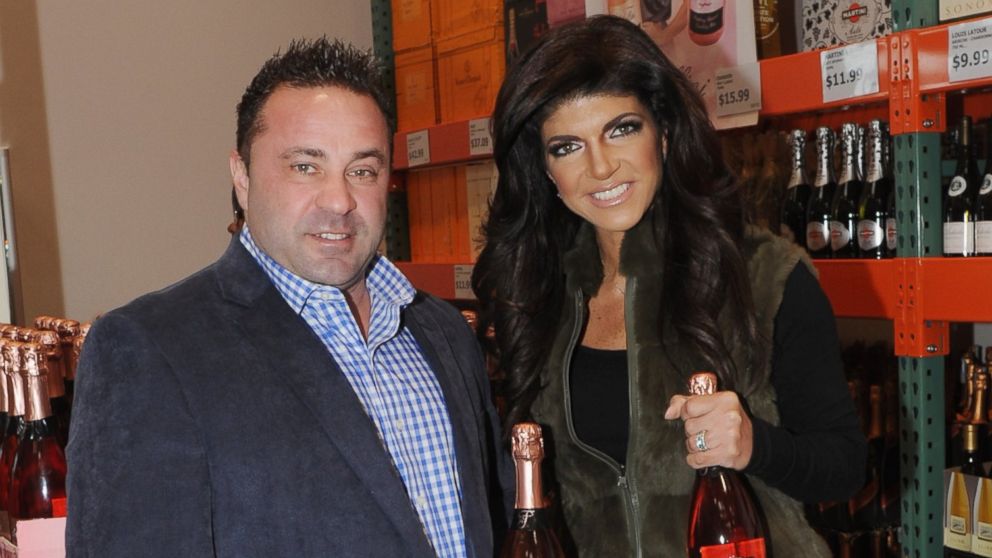 — -- On Sunday night's episode of "The Real Housewives of New Jersey," it's Christmas time and Teresa Giudice and her husband Joe are dealing with the possibility of going to prison for multiple counts of fraud, to which they have pleaded guilty.
"I do cry myself to sleep sometimes," Teresa said in the pre-taped episode, according to People magazine. "This will not be our last Christmas together."
Joe Giudice supported his wife, saying, "Even though we do have a good team, nothing's guaranteed in life," he told his wife.
Read: Joe and Teresa Giudice Plead Guilty to Fraud Charges
In the episode, Joe also worried about who would take care of his wife and four daughters if he had to serve time. Teresa followed that up by telling her husband she needs him around.
"It's all just hanging over us," she added.
Sentencing for the Giudices is set for September.
Joe made a Christmas toast "to the haters and the ones who love us ... Who cares?"
Meanwhile, Teresa's brother Joe also reached out to see if there was anything she needs and sympathized with her family's situation.
"I can't imagine what they're going through. I don't like to go to traffic court," said her brother Joe Gorga. He also offered up a shoulder to cry on if she ever just needed to talk.
Even Melissa Gorga, Joe's wife, who has had words in the past with her sister-in-law, showed compassion and said the thought of Joe and Teresa away for years was terrible.