Actor Terry Crews identified three phases that he went through while explaining the secret to his 30-year marriage with his wife on "The View" Wednesday, and spoke about why he believes all men go through the same stages in life.
The "America's Got Talent" host said his growing career appears "self-made," but credited it to the teamwork between him and his wife, Rebecca King Crews. Terry Crews acknowledged on "The View" that their loving marriage is largely a result of the low points they faced together.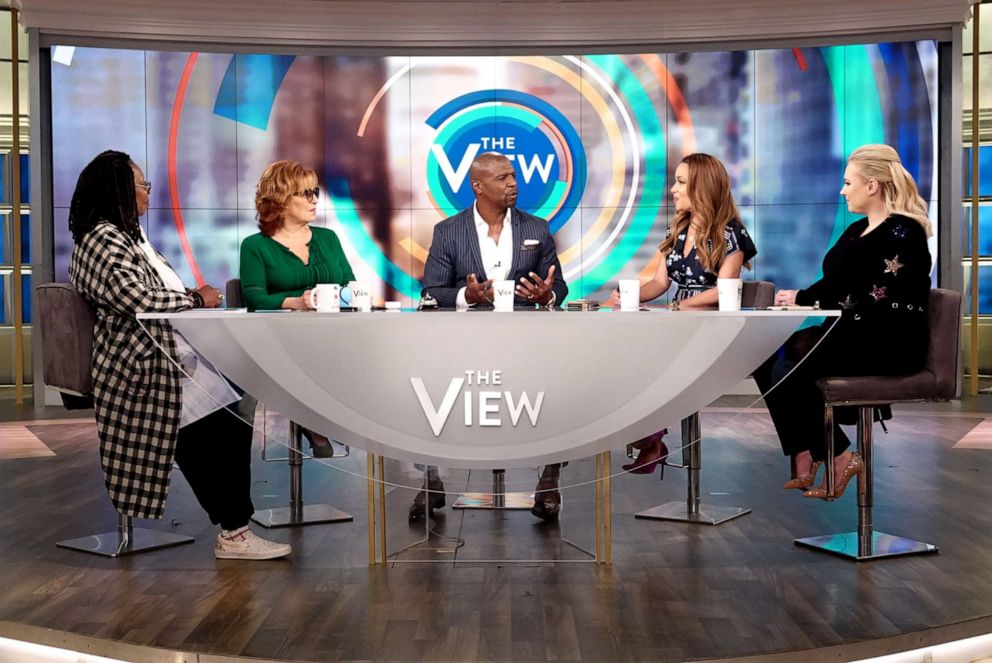 "We've made all the mistakes," Crews said. "We have been through everything together. We grew up together. We've lost homes. We've lost children... We've broken up. We've gotten back together, and it's one of those things when you start to realize what's really important."
"You have got to understand, every man at some time in his life is either a fool, a victim or a king," he added.
Terry Crews said that "in the beginning" he "was a fool" in life. "I'll be honest. It was one of those things where I didn't know what was important. I messed it all up."
After the "fool" stage, Crews said he "became a victim," blaming the problems he experienced on those around him. "There were so many things I would blame her about," he said of his wife.
The final "king" stage was when Crews said he realized "everything good and bad in your life is your responsibility."
"When you realize, 'Wait a minute, it is you.' Now you can correct it. Now, all healing, all regeneration of a marriage, of a life starts from you admitting your own faults."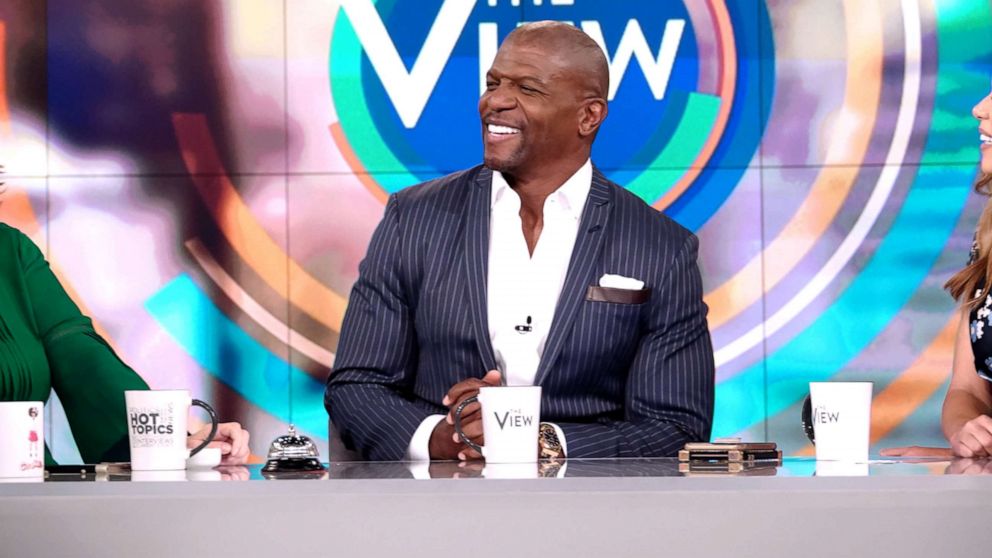 Last week it was announced that in 2020, Terry Crews would be inducted into the Hollywood Walk of Fame with stars Julia Roberts, Spike Lee, Wendy Williams and more. He told "The View" that when he first started dating Rebecca King Crews, he told her that they would play in the NFL, move to Los Angeles to make movies and then get a star on the infamous Walk of Fame.
"This is literally more than I could ever ask or think. It's one of those things where I'm living in a dream. I'm scared to wake up," Crews told "The View" co-hosts. "All the things that I have ever dreamed have come true, and I'm just so thankful. I'm the most grateful man in Hollywood, period."
The couple has five children together and have stuck by each other through think and thin. He told "The View" that "it was me and my wife together" and her support that made his career what it is today.
"There were so many times when I was down and out, and I was like, 'I give up. I quit.' She was, like, 'Baby, you said [you were] going to do it. Now get your butt out there and do it!'"
"All of a sudden, you make it happen. You know this is our journey, 100 percent, and to see what two people can do together, this is really a testament to that."