— -- It's been 16 years since the indie romantic comedy "My Big Fat Greek Wedding" hit theaters, but for leading actress and writer Nia Vardalos, the timeless family film still holds a special place in her heart.
Vardalos stars in the movie as Toula Portokalos, a 30-year-old unmarried waitress at her father's Greek restaurant, Dancing Zorbas, when she meets the love of her life and breaks cultural barriers while providing a movie full of hearty laughs that are based on her own real-life experiences.
Vardalos spoke with ABC News' "20/20" about some behind-the-scenes smooches and other stories from the set.
Here are five things you might not know about "My Big Fat Greek Wedding." Watch the special edition of "20/20," "Lights, Camera, Romance," airing Tuesday, Feb. 13 at 10 p.m. ET.
1. She wrote the screenplay, performed it as a one-woman show and Tom Hanks picked it up
After being dropped by her agent at the time because she didn't "look like anyone else" in Los Angeles, Vardalos said she decided to write her own family's stories as a screenplay -- her first ever. She immediately wondered, "How do I get this script read?"
"Nobody would read it," Vardalos told "20/20." "I didn't have any representation. So I jumped on stage and started doing the material as a one-person show. I thought, well, the agents will come, and maybe I can play a bridesmaid."
She said that the show began selling out and Greek actress Rita Wilson called asking for tickets. Immediately after the performance, Wilson told Vardalos she loved it, "And she said, 'This should be a movie,'" Vardalos recalled.
"The next thing I know, Tom Hanks [Wilson's husband] and Gary Goetzman, who had just formed Playtone, came to the show. And Tom called me and said, 'I'm gonna make your movie.'"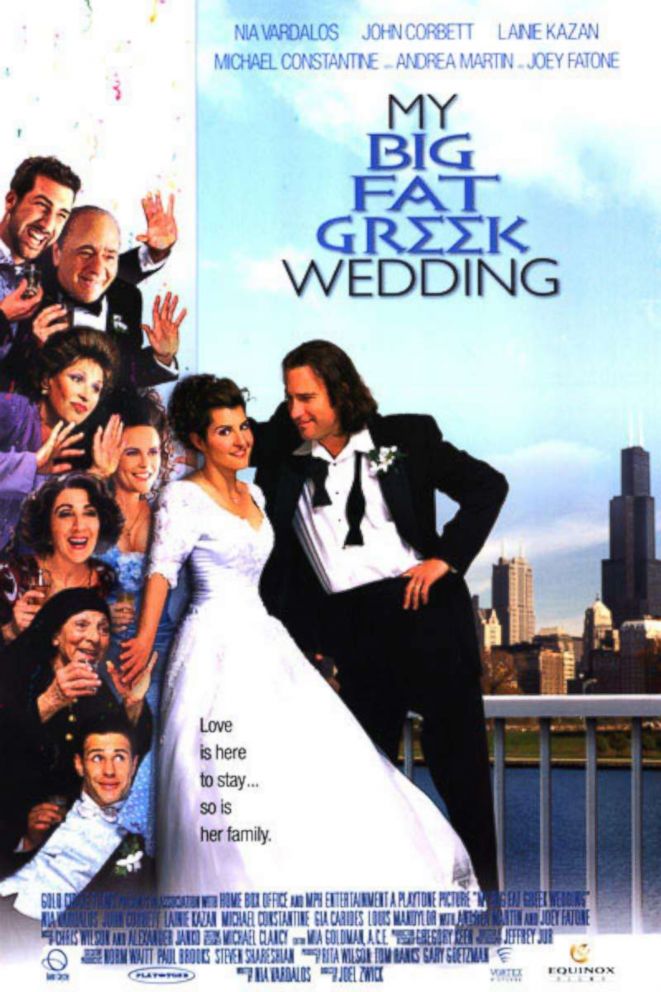 2. Her on-screen husband got the part by walking into a hotel bar
Vardalos said she wanted actor John Corbett to play Toula's love interest, Ian Miller.
"I thought he was perfect. But he wasn't available," she said. "So we were about to start filming 'My Big Fat Greek Wedding,' and I was in the bar of the hotel with Gary Goetzman, and we didn't have Ian Miller."
Vardalos said the pair had just been talking about their dilemma and then, she said, "In walks John Corbett, right into the bar. Right into the bar ... like, our first choice, and he's in the same bar that we're in at the same hotel in Toronto."
They both waited as Corbett was talking to the bartender who asked what film he was working on next and overheard him say, "'I don't know, but I just read this script in my room, 'My Big Fat Greek Wedding,' and I'm gonna be in it."
Goetzman approached Corbett about the movie and found out that not only was he interested but he was available after all.
"We'd been pushed back two weeks," Vardalos explained. "So suddenly, it was gonna be able to work."
They began filming four days later.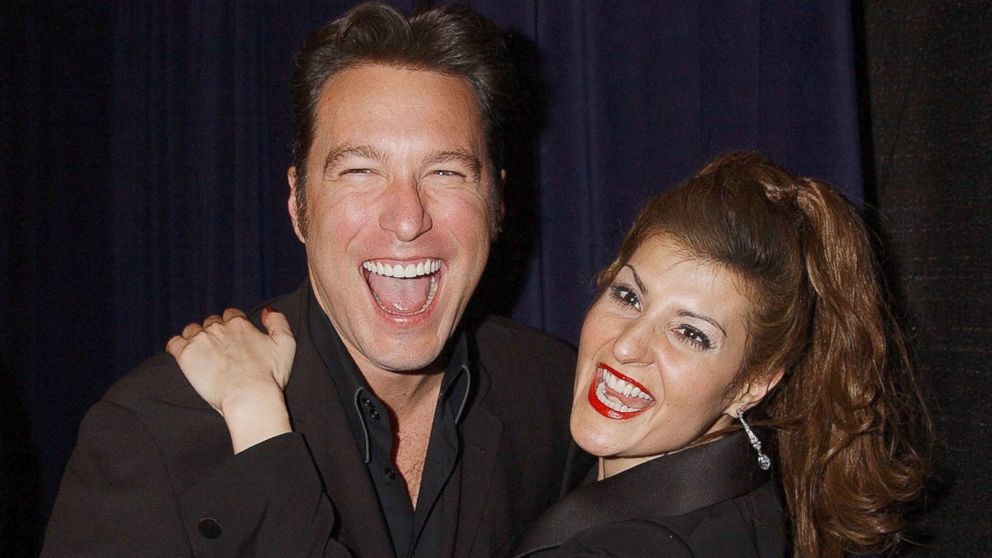 3. Corbett kissed her on demand when Vardalos admitted she was nervous for their kissing scene
Vardalos told Corbett that since everyone would be watching them and she'd never done a kissing scene before that she wanted to "get it over with" ahead of time.
"I've never done a kissing scene," she said. "I was like, 'What idiot wrote that? Oh, yeah. Me.'"
As Corbett walked out of the makeup trailer, Vardalos stopped him and said, "I'm really nervous about everyone seeing it, and could you just -- could you just kiss me right now and let's just get it over with?"
"And he goes, 'Right now?' And I go, 'Yeah, just kiss me right now.' And he goes, 'OK.' So he just kissed me, right now. And I was like, 'Oh, that was easy.' So by the time we were on the set filming it four hours later, it was fine. It was easy. I wasn't embarrassed," the actress said.
It wasn't until years after filming that they pair found out they'd been caught in the act.
"We found out years later that the hair artist on the movie had come out of the makeup trailer at that moment, seen us kissing, and went, 'Oh, they're having an affair,'" Vardalos said laughing.
4. Vardalos' mother thought she was injured during the famous headset scene
Vardalos said that while filming the scene when she works at her aunt and uncle's business, Olympus Travel Agency, her mother watched from behind the scenes and freaked out during the famous headset scene when she falls backward.
"Here we were, filming this big scene where, the way you do it is you take two steps and then they throw a big mattress in behind you so that when you fall, you don't break your head," she explained.
"So my mom was brought to the set, and she was outside, watching on the monitor, but she didn't know about the mattress," Vardalos said, laughing. "I go flying back. My mom was like, 'She's gonna hurt herself. Shut it down.'"
5. The movie based on her life includes actual quotes from her family members
Some of the side-splitting one-liners that Vardalos included in the movie were things that her family actually said to her at some point -- including one real-life situation when she was making fun of her mom for "being a docile Greek woman" and her response left her speechless.
"I've grown up basically hearing stuff that, at the time, you accept as truth, but then later, you go, 'What?' Like, 'Greek women. We might be lambs in the kitchen, but we're tigers in the bedroom,' is something that my mother said to me while we were making chicken soup.
"So I threw up in my mouth. And then I wrote it down," she said.
"When I started to write 'My Big Fat Greek Wedding,' all I did was write down everything that had ever happened to me," she said.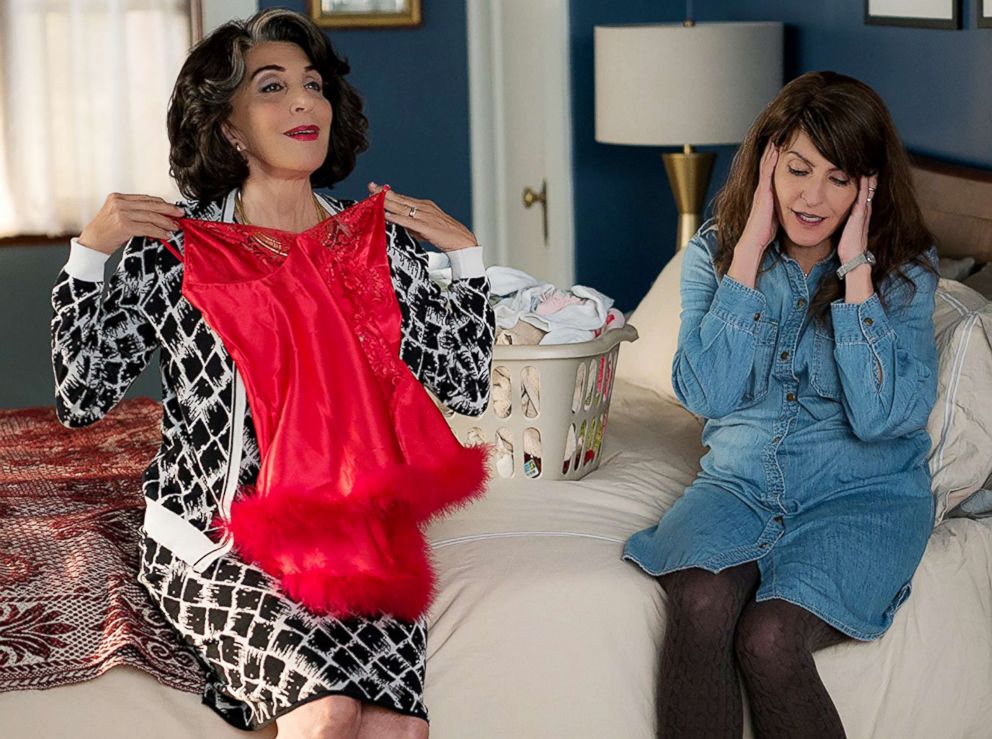 Vardalos even requested Andrea Martin play her quirky aunt.
"My Aunt Voula really does have a lump on the back of her neck that is her twin," she said, adding that Martin "nailed it."