8 things you never knew about the Christmas movie 'Elf'
Jon Favreau and Artie Lange share behind-the-scenes secrets about the film.
November 21, 2017, 7:32 AM
— -- It's been 14 years since "Elf" hit theaters as an instant Christmas classic, and for director Jon Favreau, fulfilling that goal was his "greatest joy."
Aside from the jokes, the singing, the nostalgia and the quotable scenes, Favreau and producer Peter Billingsley spoke with "20/20" about some of the behind-the-scenes antics and stories from the set.
Here are eight things you might not know about the movie "Elf."
1. Favreau's hugely popular (yet unknown) cameo
We remember Favreau on screen as the doctor that administers Buddy's DNA test and tells him to stop eating cotton balls, but he also talked about his voiceover work in the movie.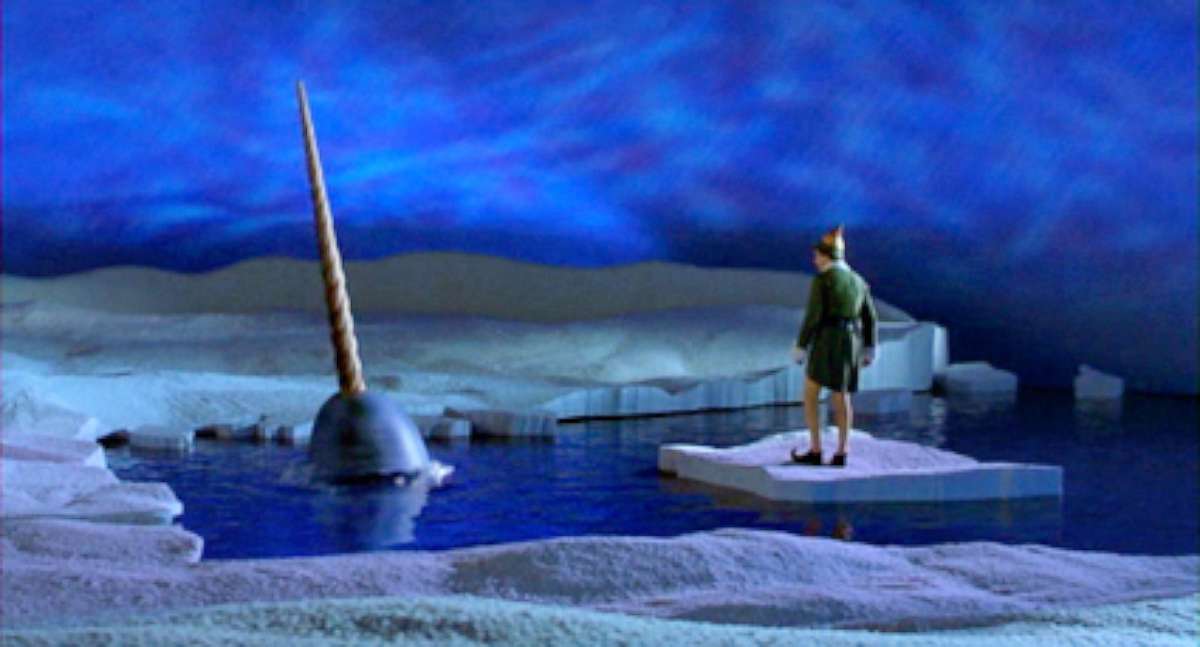 "What I'm more proud of actually is the narwhal when it comes up out of the water, when Buddy's leaving the North Pole, that's my voice: 'Bye, Buddy. Hope you find your dad.'" Favreau said, laughing. "That's probably my most famous role of anything I've ever done because that's the one that's on t-shirts and sweaters."
2. Billingsley also made a cameo in 'Elf'
Producer Billingsley, who is best known as Ralphie in "A Christmas Story," made a cameo as a toy-making elf in Santa's workshop on the film.
"Part of why I asked you to cameo in the film was because I wanted some of 'The Christmas Story,' that good mojo," Favreau said to Billingsley, who has gone on to have a successful career as a producer and worked with Favreau on the "Iron Man" movie.
"We were half-joking, saying, 'Maybe someday this will be like '[A] Christmas Story' where every year you'll watch it,' because there are a few movies that get to be part of that cycle," Favreau said. "That's, to me, the greatest joy."
3. Gimbels Santa and Buddy had one take to film the 'North Pole' fight scene
The interaction between Will Ferrell as Buddy the Elf and Artie Lange, as the department store Santa who "smells like beef and cheese," was mostly improvised over several takes, Favreau said. But he said the actual fight between the characters had to be done in one take.
Favreau and Lange both told "20/20" that the movie's art department worked long hours over two weeks to set the scene with an elaborate LEGO city-scape, Lite Brite displays, and miniature train setup. The actors literally only had one shot to bust it apart.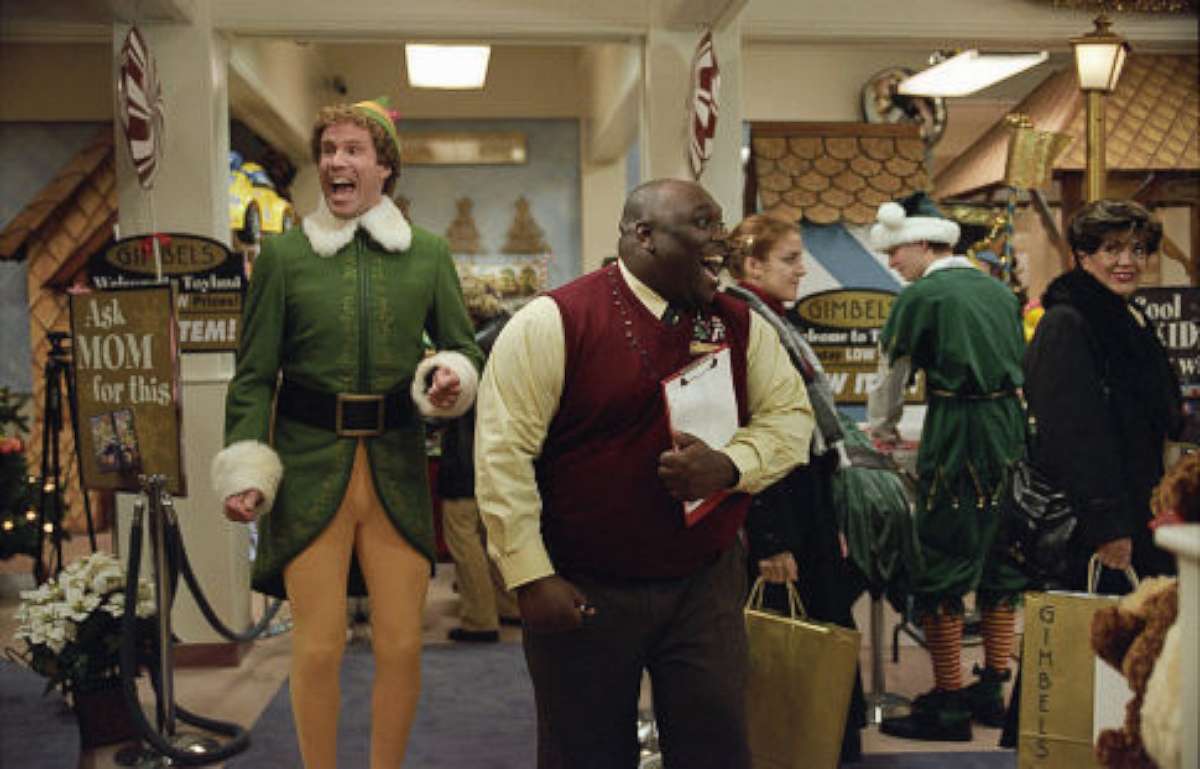 "They have to smash the whole [thing] -- so we don't really have a lot of resets," Favreau said, laughing.
"We shot right up until we destroy the place," Lange said. "So we had one take to destroy it. So Favreau says, 'Just go nuts, but we got one take.'"
4. Some department store scenes were shot in an old insane asylum
"They gutted an old insane asylum and made it a sound studio," Lange said of the Vancouver shooting location.
The department store Santa actor said one day he was sitting in wardrobe when Ferrell walked by in his Buddy costume and, knowing the building's history, Lange had a good laugh about it.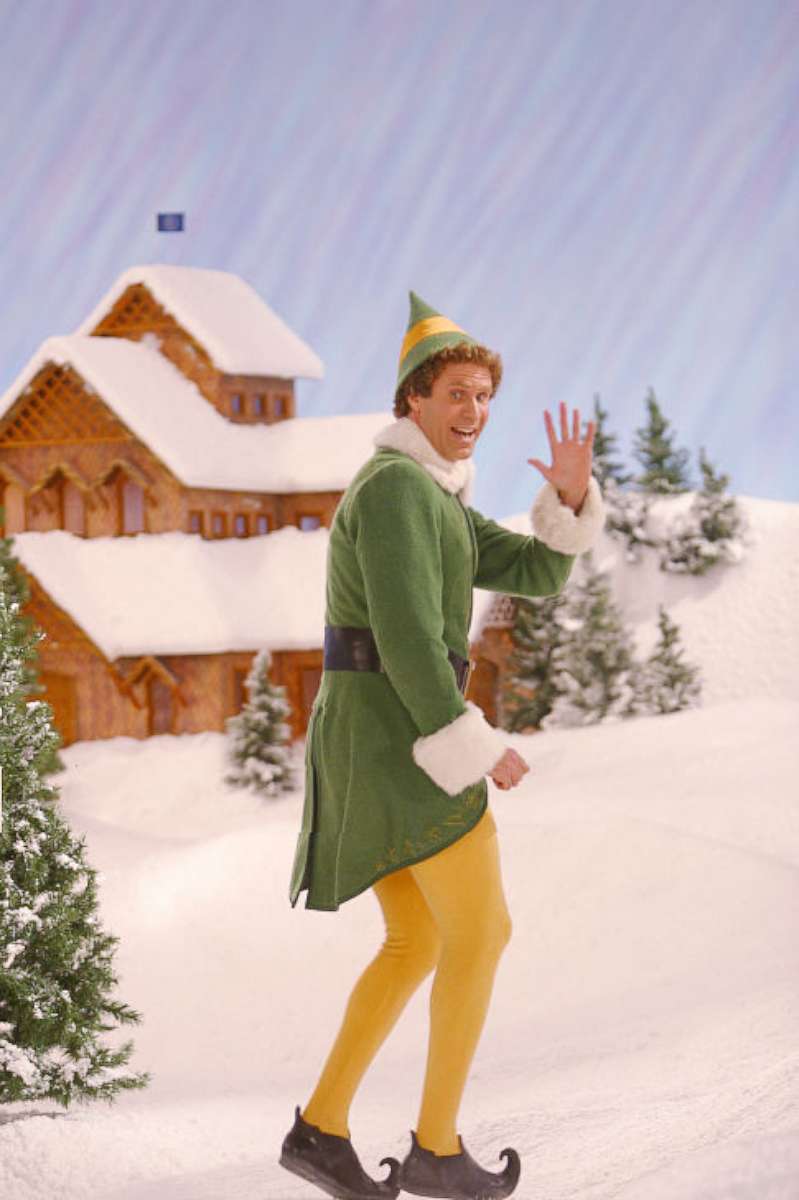 "Will walks by in the outfit, the elf outfit, which he tried to stay in character. The boots that are curled up," Lange said, laughing. "I look up. He goes, 'Hi Artie.' And then he just walked past."
5. Macy's declined to be the featured in the film
Favreau said the team approached Macy's asking to use their store, which he thought seemed like be a natural fit for the movie, but Macy's declined.
"Because we're using a Santa, of course, everybody thinks Macy's. But Macy's didn't like the idea that there was a fake Santa working there," Favreau said. "They felt it would blow the illusion for kids."
Since former brick-and-mortar New York City department store Gimbels was no longer in business at the time of filming, Favreau said his team got creative.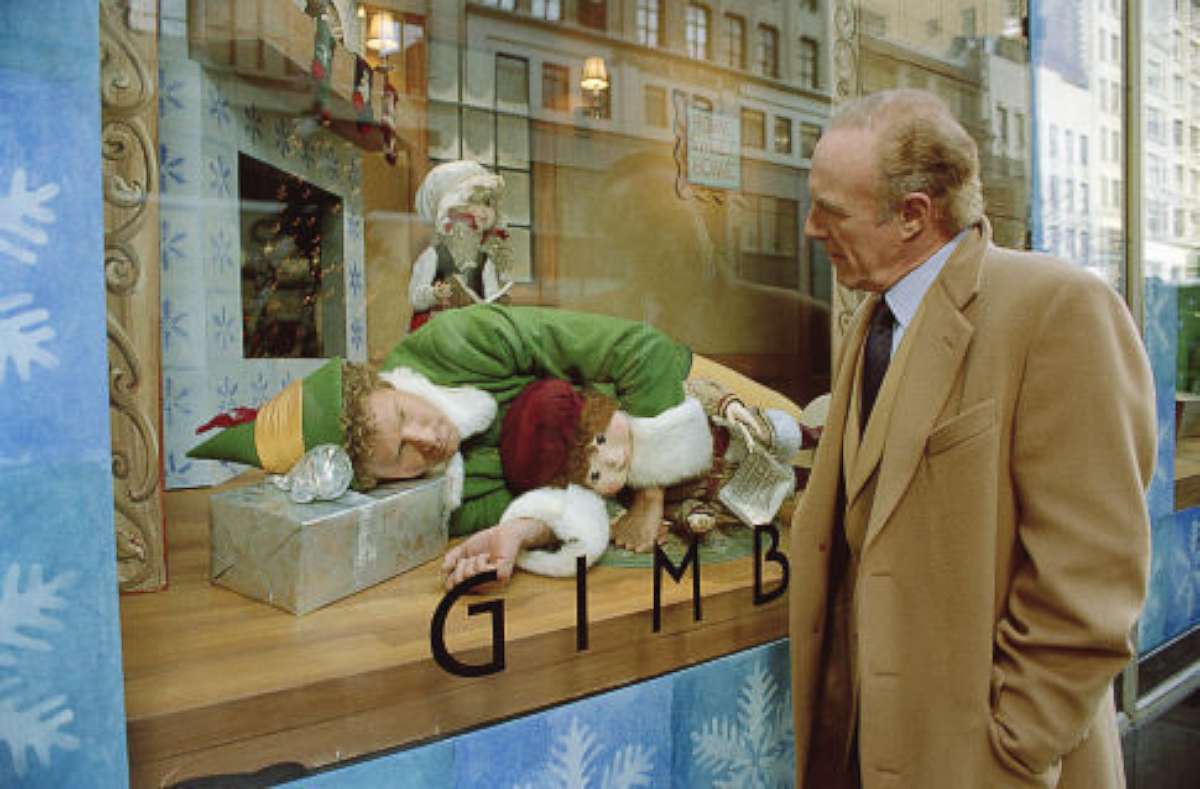 "We approached the person that had the rights to Gimbels. And we decided to set it in a building catty-corner to the Empire State Building," he said.
Favreau chose that location so that Ferrell's character would be kicked out of the Empire State Building and stumble directly into the store decorated like the North Pole.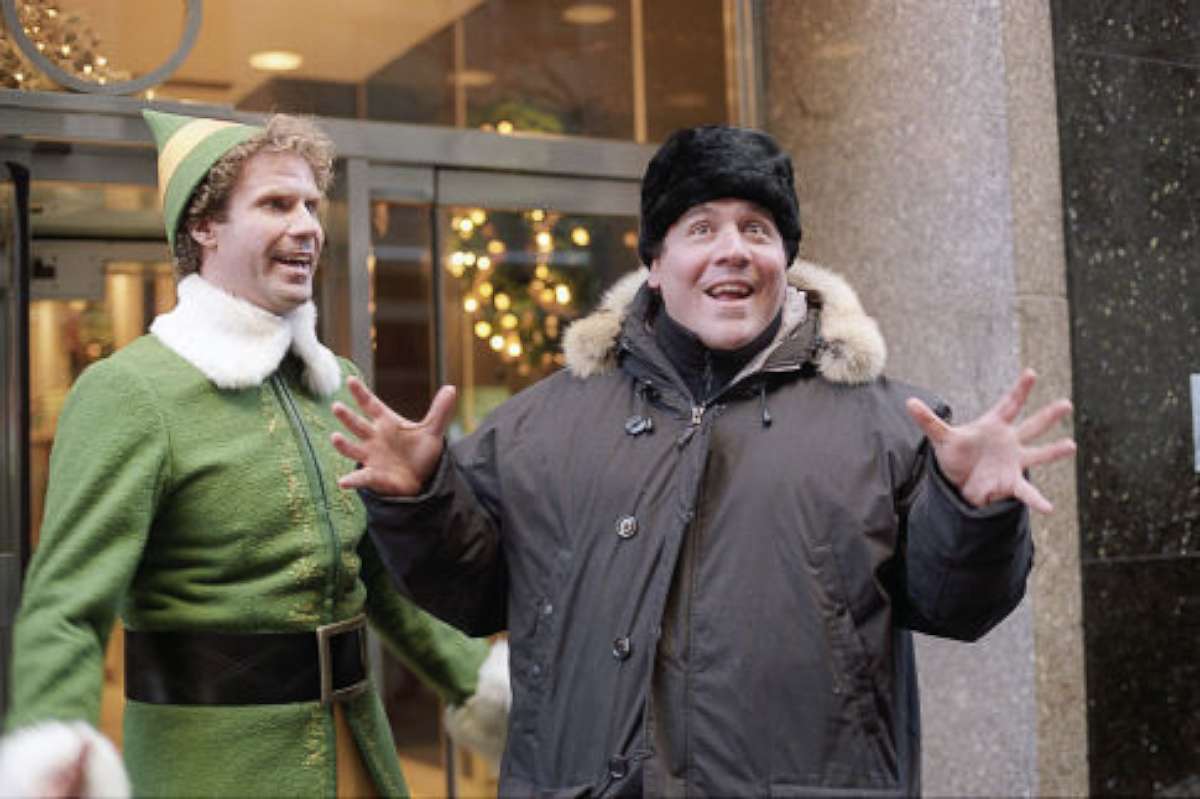 They added the signage and nutcrackers to that building for shooting and filmed the interior scenes of Gimbels inside a department store in Vancouver.
6. Will Ferrell and Zooey Deschanel singing 'Baby, It's Cold Outside' was a last-minute add
Favreau realized Deschanel's Doris Day-type voice would help break her cold character, who spends much of the film not feeling the Christmas spirit.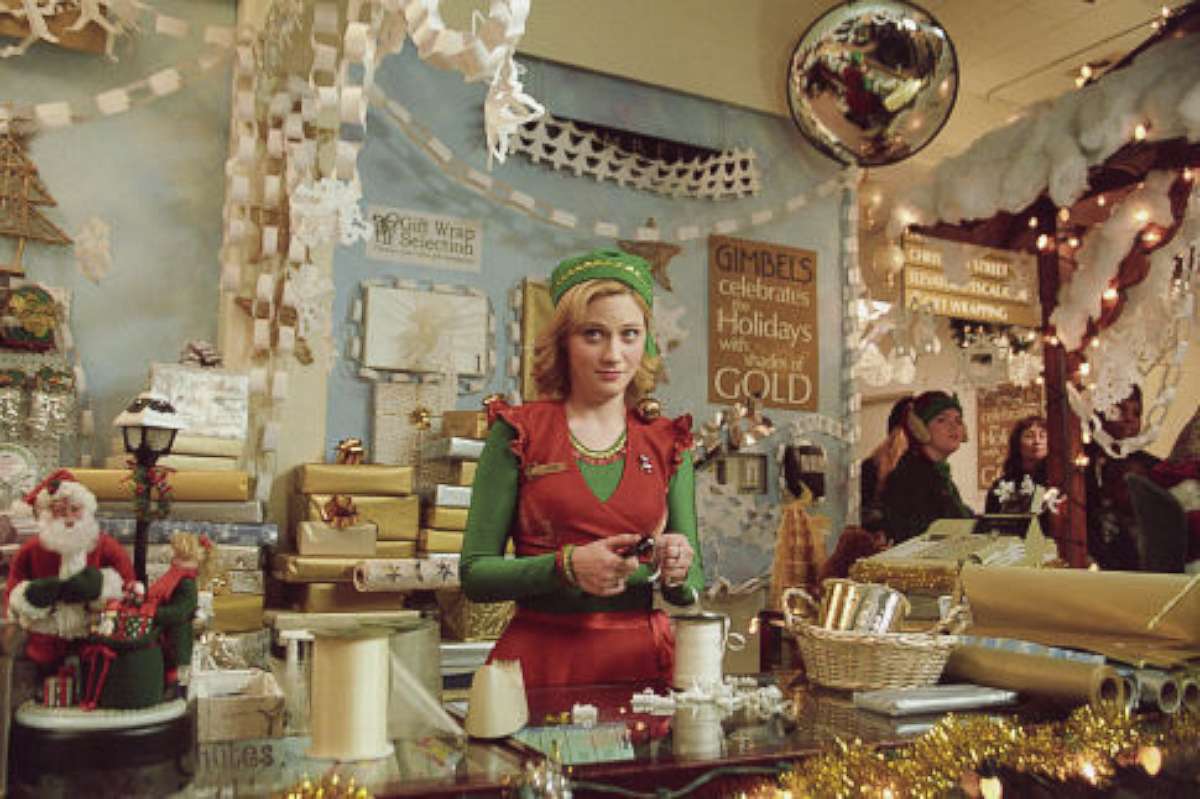 "When I realized that she had such a wonderful singing voice, we wrote that whole sequence in," Favreau said, adding that Ferrell was "pretty good" too.
"The purity of her singing, I thought, was really nice," the director added.
7. Various scenes pay homage to other classic Christmas films
"We used stop-motion animation like 'Rudolph the Red-Nosed Reindeer,' which was a big influence for us," Favreau said. "So when you watch it, it doesn't feel like it ages the same way that a film that has a lot of digital effects does."
The wardrobe department even mimicked the famous puppet-like costumes with permission for Buddy, Santa and the other elves.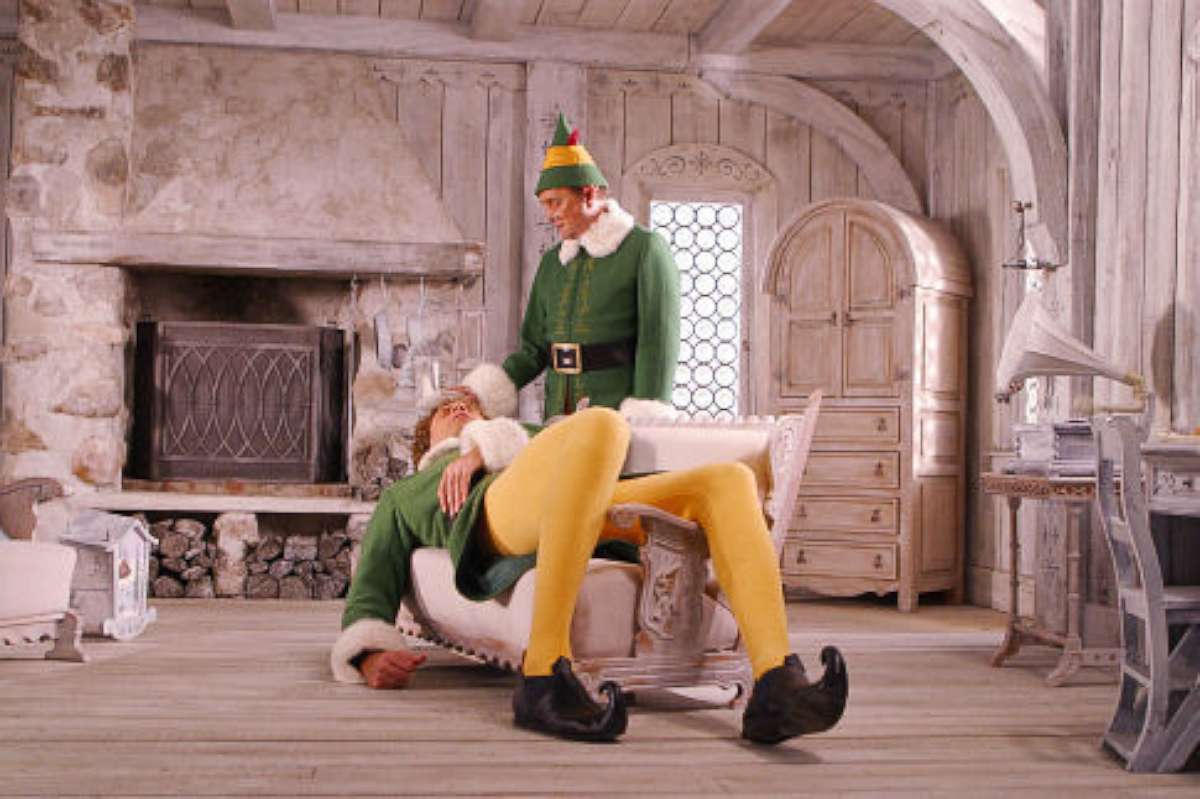 In addition to the nod to stop-animation Christmas classics, Favreau said the scene where Buddy finds himself on a New York City bridge is meant to be "reminiscent of 'It's A Wonderful Life.'"
8. Visual effects teams hand painted changes on the North Pole set
Favreau used the "forced perspective" technique while filming so that Buddy the Elf appeared larger than his surroundings and counterparts. But the director said lining up a large set and small set required extremely precise lighting to control continuity between the appearance of both the background and foreground.
"If you could line up the lighting and you could line up the sets with a smaller set closer to you and a larger set further back that perfectly blend, the person in the closer set will appear to be larger than the person in the set further back," Favreau explained.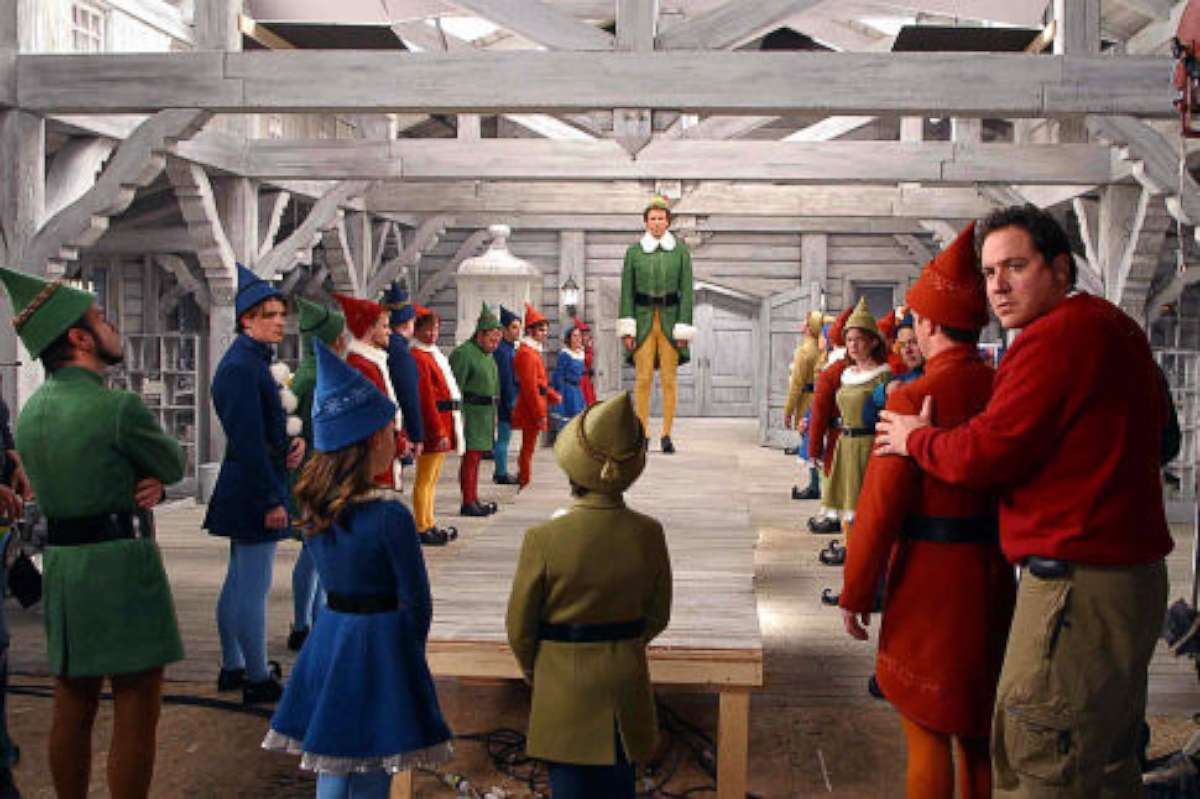 The crew carefully made sure the two always matched.
"We would have an onset painter go in and the cinematographer would say, 'In the back, the background's the floor is too dark compared to the foreground,' and a painter would go in and lighten," he added. "So it was very painstaking."
For more, watch the special "20/20 Presents: Lights, Camera, Christmas: Inside Holiday Movie Classics," on Wednesday, Nov. 22 at 10 p.m. ET on ABC.