Tim McGraw: My Wife Faith Hill Has 'Great Legs - and I Like It!'
The country superstar reveals what makes his wife Faith Hill so hot.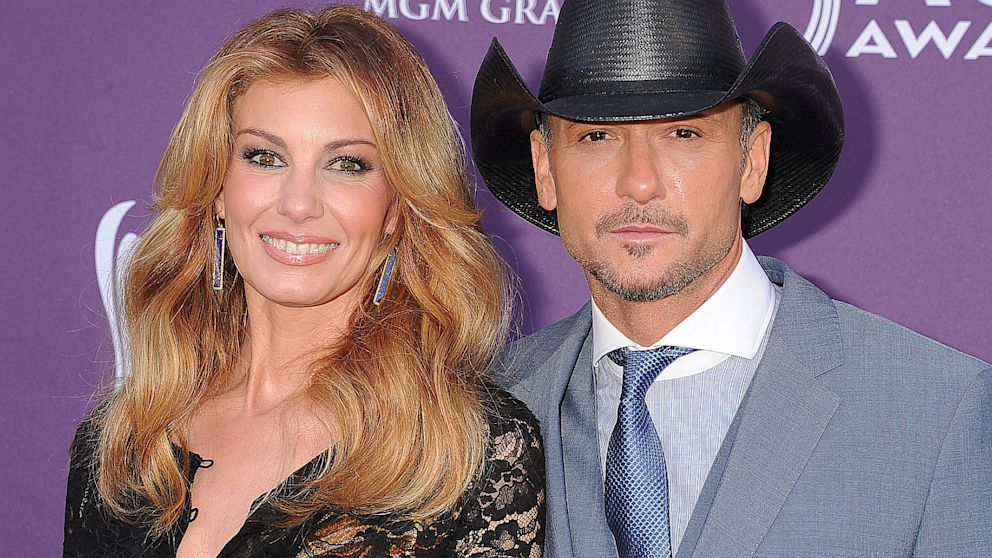 Aug. 16, 2013 — -- Earlier this year, Tim McGraw revealed his amazing body makeover and, in an interview with ABC News, the singer noted that his wife, Faith Hill, also has an enviable figure.
"She's got great legs, that's for sure," he said. "I like it."
But of course, McGraw is mainly focused on his own body. To maintain his fit physique, he admitted he has to "work a little bit at it."
"You watch what you eat a little bit and try to work out as much as you can," he said. "Try to stay active more than anything."
For the 46-year-old performer, who now weighs "around 170 pounds," that means eating a lot of oatmeal, chicken and tuna -- and avoiding beef.
"I'm not a big beef guy, but I love cheeseburgers," he said. "A couple times a week, I have to have a cheeseburger or pizza. ... And I love bread. That's the hardest thing to lay off of: bread and butter."
Tim McGraw Explains Why He Quit Drinking
He also tries to do CrossFit -- a strength and conditioning program made up of "constantly varied, high-intensity functional movements" -- as often as possible.
"That's one of my favorite things to do," he said, "because I have a short attention span, so I can switch exercises really quickly if I get tired of one."
Who Is Tim McGraw's Dream Duet Partner?
Being in great shape comes in handy for his busy lifestyle. McGraw just completed a tour and, beginning in the fall, he'll return to the Venetian in Las Vegas for a residency with Hill.
He also recently teamed up with Duracell, which just released a new line of Quantum batteries, and is hosting a series of spots called "Quantum Heroes," which spotlight first responders around the country. The battery company is donating one million batteries to first responders.
"To me, it's a no-brainer. It's the right thing to do, it's a cool thing to do, it's a cool company to work with," he said, adding that he wants to set a good example for his three daughters -- Gracie, 16, Maggie, 15, and Audrey, 11.
"You want your kids to learn from you, and this is certainly one of those times," he said. "It stands up to what you want to be as a person."
Watch Tim McGraw Perform Live on 'GMA'
Family is important to McGraw, who said that he and Hill, 45, are only in Las Vegas for a few days each month so that they can spend more time at home with their kids. And yes, Hill, whom McGraw married in 1996, likes her husband's new muscle tone.
"I hope so!" he said, laughing.